Max Graham: elephants
"At six tons and 11ft to the shoulder, the first thing that strikes you about an elephant is its size. The second thing is its sentience. Watching elephants work out how to breech the electric fences that protect African farmland is illuminating. They always find the weakest point, breaking through with their tusks, no matter what farmers do.
"Elephants live in families with incredibly strong bonds – so strong that leaders are willing to charge poachers and lose their life to protect the others. The leadership of these wise matriarchs and bulls comes with age: they are repositories of knowledge and experience. They know what to do when there's a drought coming, when there's danger, how to find the best food.
"Elephants are also highly emotional. Once you know individuals, you can spot them from miles away: some are shy, some bold, some angry, others up for a laugh. They express so much that humans do.
"The best-studied elephant population is in Kenya's Amboseli National Park. There's no  better place to get an idea of their size as you stand on bare ground and see them walk  towards you. Another great Kenyan spot is Loisaba Conservancy in Laikipia, where we've got to know more than 700 individuals in the past six months. Some 1,000 elephants use the conservancy throughout the year."
Max's top tip: "The width of tusks at the lip can help to age an elephant, for while they break their tusks regularly, the width at the base becomes wider and wider as they age."
The holiday
Space for Giants (spaceforgiants.org) arranges bespoke fundraising safaris and conservation charity challenges under the banner of Journeys for Giants. Each safari is tailored to the participant but offers the chance, for example, to patrol with SAS-trained anti-poaching units and take forest walks with the elders of the nomadic Samburu people to learn about the future of their natural heritage and way of life.
On a six-day safari in Kenya, staying at lodges in the Loisaba Conservancy, you can work with researchers on monitoring and tracking. There are also game drives along elephant migration corridors, nights in "starbeds", and chances to see the world's last Northern white rhino, as well as black rhino, cheetah, lion and leopard.
The cost of £2,150pp is based on four adults travelling, staying in twin or double rooms, and includes most meals and activities, game drives, air and land transfers, and access to the Space for Giants team of conservationists and researchers. Flights to Nairobi are extra.
Dr Max Graham is founder of Space For Giants, an international conservation charity for elephants, supported by the Independent titles. For details: independent.co.uk/voices/campaigns/elephant-campaign
Simon Barnes: Birds of prey
Birds of prey are rarer than the rest: there may be hundreds of blue tits in a wood, but only one pair of sparrowhawks. So as soon as you start to look at birds, you understand that these raptors are special. They are birds, only more so. I realised that as a child, first with kestrels then with what was in those days the almost impossibly rare sight of a buzzard. Raptors have enriched my life, over years and continents.
There was the time I was supposed to be covering the Ryder Cup in Detroit for The Times, but played truant and hooked up with a group of retired ladies instead. We went to the Great Lakes and, over two hours, saw 20,000 broad-winged hawks migrating south: as joyous a sight of bio-abundance as I've had. Birds of prey tend to live on the far edge of possibilities: here was a vast number all doing so successfully. I was witnessing 20,000 nearly simultaneous miracles.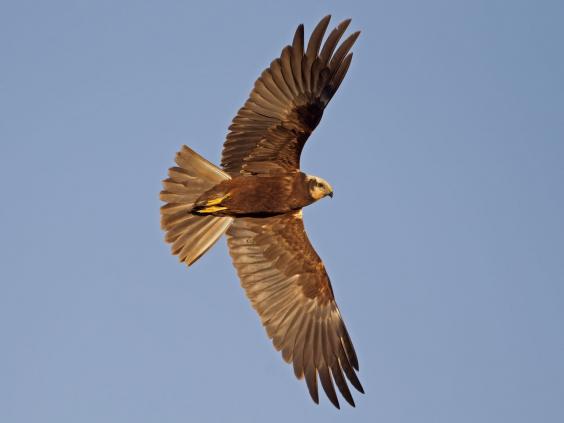 I'll watch birds anywhere. I've seen a peregrine falcon fly down the Thames and disappear behind the dome of St Paul's; I've seen bateleur eagles cruise the airways above the Luangwa valley in Zambia with quite impossible nonchalance; I've seen marsh harriers from my workplace in Norfolk. In fact, one of the best places to see peregrines is Norwich Cathedral in spring. They nest there, and there is a viewing point run by the Hawk and Owl Trust (hawkandowl.org).
Simon's top tip: Flap-flap-glide: look for that rhythm. More often than not, the mixture of those two forms of flight means you have  a raptor in front of you.
The holiday
Set right on the wild, wind-battered edge of our isles, Pembrokeshire in south Wales is one of the best places in the UK to see a variety of seabirds and raptors, including peregrine falcons (visitpembrokeshire.com). Rare birds can be found throughout the county, but there are particularly large populations on the islands of Skomer, Skokholm, Grassholm, Ramsey and Caldey, all of which are part of the Pembrokeshire Coast National Park (pembrokeshirecoast.org.uk).
Thousand Island Expeditions (thousandislands.co.uk) runs daily marine wildlife boat tours from St Justinian's lifeboat station to Ramsey Island, an RSPB reserve great for spotting razorbills, peregrines and choughs. From £18pp. In early summer, the nearby island of Skokholm is the place to see short-eared owls, along with huge colonies of Manx shearwaters and storm petrels. The bunkhouse accommodation on the island has recently had a makeover and it's now possible to book a stay there, through the Wildlife Trust (welshwildlife.org). Stays last a minimum of three nights, to co-ordinate with island ferry schedules, and cost from £130pp.
Simon Barnes is a writer on wildlife and conservation. His latest book, 'Ten Million Aliens: A Journey through the Entire Animal Kingdom', is published by Short Books (£20)
Teague Stubbington: Sumatran Tigers
Tigers are very rewarding to work with, combining beauty and elegance with physical strength. Seeing a tiger use its body in a hunt is an amazing sight. The first animals I worked with as a keeper were big cats. I looked after a pair of Sumatran tigers and two young Amur tigers, who instantly fascinated me. No two tigers are the same – they all have their quirks, like you and me. The older male Sumatran, for example, was very dominant, yet he would happily lie on the top of his  shelter with a pair of mallard ducks.
ZSL London Zoo's new Tiger Territory provides the perfect environment for these big cats, with a pool, sunning platforms, tall grasses, trees, and even heated rocks. It's home to a pair of adult Sumatrans, Jae Jae and Melati, and their three cubs, Cinta, Budi and Nakal. They use a very friendly, chuffing greeting called "prusten". It's their way of saying, "Hello, everything is OK. Please come and say 'Hi!'"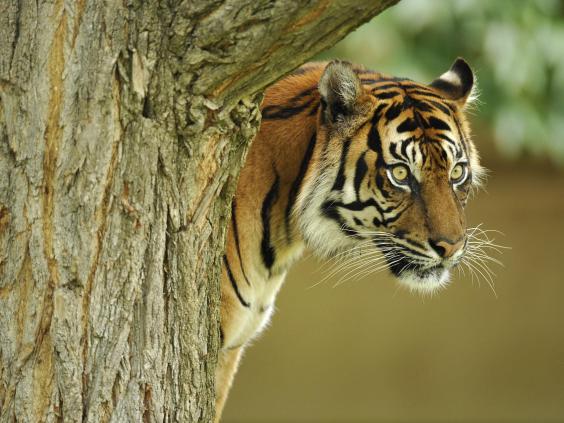 I'm one of six keepers who work with tigers at ZSL and we have more than 50 staff working in Indonesia to protect wild tigers. I've worked in Sumatra helping ZSL's field conservation team, where I was thrilled to follow a trail of footprints that was less than an hour old. The jungle in which these animals live is very humid and densely vegetated. It took us six hours to walk only three miles to one of our research sites.
In the past 100 years, the number of Sumatran tigers has fallen by 97 per cent and they are under threat of extinction from hunting, poaching and habitat loss (the latter largely from palm-oil farming). There is a real possibility that wild Sumatran tigers could be extinct during my lifetime, which is deeply saddening. But there are more tigers in the wild now than there would have been without  ZSL's work, patrolling tiger habitats to remove traps and arrest illegal hunters and loggers.
Teague's top tip: You can track wild tigers  by looking for their footprints – or pug marks. Thanks to researchers at London Zoo, we can quite accurately estimate the gender and age of  a tiger by its footprint, which really helps us monitor individuals in the wild.  
The holiday
You can join Biosphere Expeditions (biosphere-expeditions.org) on a tiger conservation project on the Indonesian island of Sumatra to survey critically endangered Sumatran tigers. Staying in a traditional timber house in the heart of their rainforest habitat, you will cover the ground on foot and by boat and motorbike, looking for tiger tracks, kills, scat – and the animals themselves. You will learn how to set up camera traps, and work with locals to create incentives for tiger conservation with the ultimate aim of helping to mitigate human-wildlife conflict, and creating strategies to aid the survival of this big cat.
To join this 12-day expedition, departing on selected dates from May to September, costs £1,940pp, all inclusive. International flights, and travel to the meeting point in Pekanbaru, the capital of Riau, are extra.
Teague Stubbington is a big-cat keeper  at ZSL London Zoo (zsl.org)
Steve backshall: Whales
The great whales have fascinated me since I saw the scale model of a blue at the Natural History Museum in London as a kid. The idea that something in our seas today outweighed every one of the dinosaurs was so powerful.
The great whales are the most overwhelming to work with, and though humpbacks are the most communicative and playful, sperm whales are perhaps even more impressive. They hold many records: males are the loudest animal on Earth (exceeding 230 decibels); they're the deepest diving mammals (to more than 2,000m, staying down for more than two hours); with the biggest brain (nine kilos).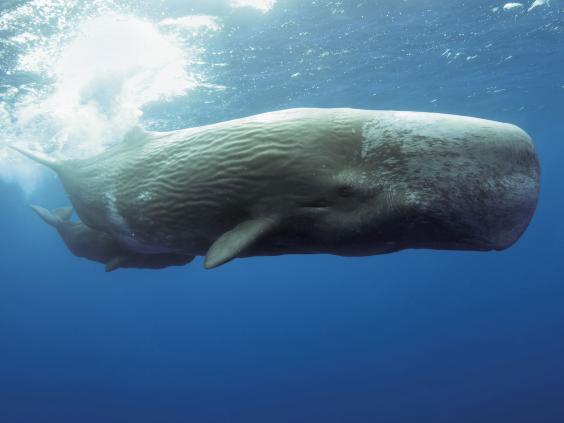 One of my favourite places to see sperm whales is the Caribbean island of Dominica, where you can dive alongside them in crystal-clear waters. Persecuted to the brink of extinction in the 20th century, sperm whales are making a comeback and can now be seen in every ocean. My greatest experience with these truly awesome creatures was having a female bring her small calf over to introduce it to me, before diving with me, mirroring my movements, barrel- rolling alongside me, and eyeballing me from a few metres away. Dazzling.
Steve's top tip: Look for the spray, not the whale itself. The spray from a blue whale's spout goes so high it can be seen from miles away.
The holiday
See the best cetacean life in the Caribbean by diving the marine parks around the island of Dominica and exploring the lush, jungle-carpeted national parks of its interior on a trip with Dive Worldwide (diveworldwide.com). Known as the whale-watching capital of the Caribbean, Dominica claims to have a 95 per cent annual success rate for sperm whale-spotting.
There are plenty of dive sites to explore, suitable for all abilities, from shallow coral gardens to impressive pinnacles, volcanic vents, vertical walls interspersed with caverns, overhangs and swim-throughs. The trip visits two premier dive sites: Soufriere Scott's Head Marine Reserve in the south and Cabrits National Park in the north.
Accommodation is at the Anchorage Hotel, a family-run property overlooking the Caribbean, perfectly located for whale-watchers, divers and hikers alike. The nine-day Discover Dominica trip costs from £1,435pp, based on two sharing, including return international flights, seven nights' B&B, two half-day whale- and dolphin- watching trips, four days' diving, tanks and weights, and airport transfers.
Steve Backshall presents the BBC's 'Deadly' series. His latest fiction book for young readers, 'The Falcon Chronicles: Wilds of the Wolf' is published by Orion (£10.99)
Saba Douglas-Hamilton: leopards
I've always been mesmerised by the sheer beauty and shrewd native intelligence of leopards, as well as their ability to survive almost anywhere – from the Congo's tropical rainforest to the temperate forests of Russia's far east. Leopards are the ultimate survivors.
All my life I've had leopards roaming in my garden in Nairobi (our house is situated on a wildlife reserve), but I truly fell head over heels in love with them when I was working on the BBC's Big Cat Diary and we filmed a female called Bella, along with her cubs, over a period of five years. I got to know every inch of her territory and watched in awe at how she used each rock, gulley and tussock of grass to her advantage. There is nothing quite as exciting as seeing a leopard hunt – the solitary killer, poised in ambush, as sinewy and fit as a ballet dancer, exploding out on to the back of its prey.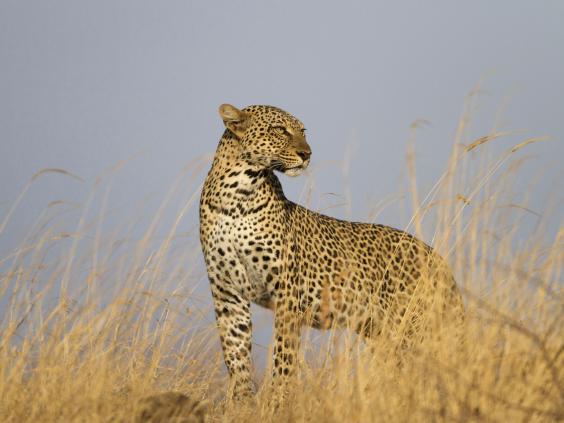 If you know the territory of an individual particularly well, you can check all its favourite haunts, and more than likely you'll find it resting up in a tree in the heat of the day. But usually, the best time to look for leopards is early in the morning, before dawn, when you can home in on alarm calls from monkeys, impala or Egyptian geese.
The Maasai Mara is wonderful for leopards, but for me, even better is Samburu National Reserve, north Kenya, where three leopards live in and around our safari lodge, Elephant Watch Camp (elephantwatchportfolio.com).
Saba's top tip: Listen for the little cisticola bird: its tchwee-tchwee-tchwee-tchwee-tchwee alarm call is a clue that a big cat is close by.
The holiday
A Big Cat Weekend with Wildlife Worldwide (wildlifeworldwide.com) is a whistle-stop wildlife getaway that offers the opportunity to get close to some of the finest felines on earth.
Staying in a lodge or tented camp, spend three nights in the Maasai Mara, where leopards can be observed the year round. Take daily game drives in the morning, late afternoon and at sundown, when huge herds of elephant can be seen browsing among the tree-studded grasslands, along with an occasional solitary (and, generally, ill-tempered) black rhino.
The Thomson's and Grant's gazelle, topi and eland antelopes that graze the bushland, along with many more species of plains game, offer a rich menu for the region's dominant predators – lion, leopard and cheetah. Leopard Gorge is well named, its watercourses attracting impalas, warthogs and gazelles, its rocky outcrops and caves providing secluded rest spots for leopards and their young, and the surrounding fig trees perfect vantage points for marking out prey and stashing away kills, out of the reach of scavenging hyenas and marauding lions.
The cost, £2,095pp, includes all international and domestic flights, three nights' full-board accommodation, and all guided wildlife activities. The trip can be extended to include other camps and activities.
Wildlife conservationist and television presenter Saba Douglas-Hamilton takes her show 'A Life with Elephants' to Eden Court Theatre, Inverness, on 5 March, and the Lyceum, Edinburgh, on 9 March
Reuse content