This summer has been a "landmark year" for birdwatchers, as the warm weather encourages species normally associated with the Mediterranean to settle in the UK.
A pair of rare glossy ibises have been spotted nesting at Frampton Marsh in Lincolnshire for the first time in the UK, raising hopes that the bird will colonise Britain within the next few years.
Until now, the nearest nesting site to the UK for this large, heron-like bird with bronze feathers and a slender curved bill was in the south of France.
"It's as if they see Lincolnshire as being part of the Mediterranean and decided to nest," said the RSPB's Grahame Madge.
"This is a landmark year for Mediterranean birds coming to the UK," Mr Madge added.
A pair of colourful bee-eaters were spotted nesting in the UK last month on the south side of the Isle of Wight – this was the first time since 2002 and only the third time in the country's history.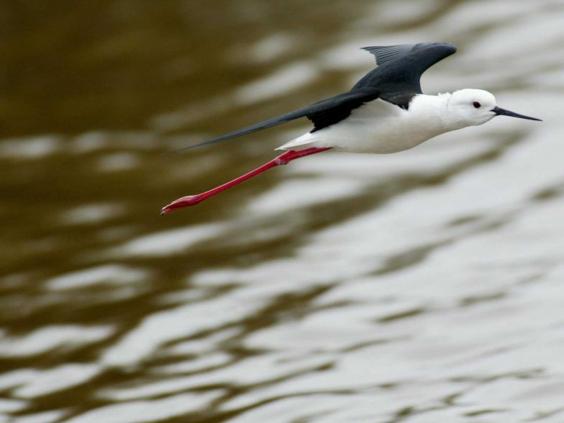 And in June, near Chester, the first black-winged stilt chicks hatched in the UK for 27 years.
"With a changing climate, we're anticipating that several more southern European bird species may colonise southern England in the next few years," said Gwyn Williams, the RSPB's head of reserves and protected areas.
Reuse content