Communities along Britain's west coast and in the South- east of England were braced for violent storms and more flooding as Lord Deben, the former Environment Secretary, said 30 years of underspending and poorly organised flood management had exacerbated the disaster.
The Environment Agency had 16 severe flood warnings in place – indicating a threat to life – as residents in Somerset, Berkshire, Surrey and Worcestershire prepared for further major disruption from what Major General Patrick Sanders, co-ordinating the armed forces' response, described as an "almost unparalleled natural crisis".
About 100,000 homes, mostly in Wales, were without power tonight and some people found themselves trapped on stranded trains. "Freezing! starving! wet foot! Send help!" one passenger, Rachel Sigsworth, said on Twitter.
A man in his 70s died in a suspected electrocution when he tried to move a tree which brought down power cables in Wiltshire.
The Met Office issued a red alert urging people in the North-west of England to "batten down the hatches" and stay indoors as winds reached 108mph in Wales. The Clifton Suspension Bridge in Bristol closed for the first time in its 150-year history.
Lord Deben, or John Gummer as he was formerly known, is the Government's most senior independent adviser on climate change.
He said responsibility for managing the floods was so disparate that any response was weakened, and called for an entirely new approach to dealing with floods with one person co-ordinating the action from the top.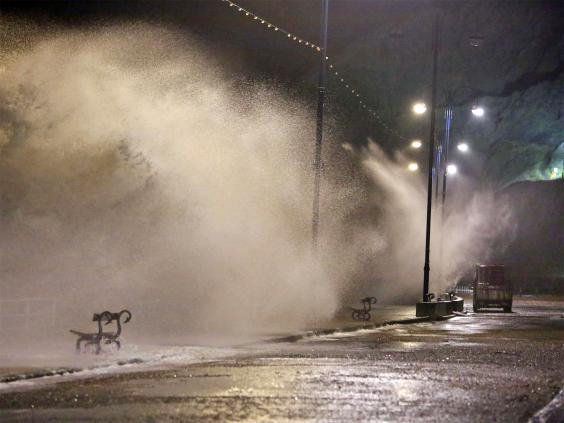 "There has been a determination by Downing Street bureaucrats not to have a single agency responsible for flooding," he told the BusinessGreen website.
"There has always been this division between the Environment Agency, the local authorities and Defra. So nobody is quite responsible. If you take the coastal areas, you'll have a bit that is local authority and the next door bit will be the responsibility of the Environment Agency."
He continued: "We have to decide that this is a serious issue and that means somebody has got to be in charge of it.
"I think it should be the Environment Agency as a matter of fact, but you have to have somebody who has a complete programme for the whole of the country," he said. The Environment Agency  declined to comment. In the House of Commons, David Cameron announced that homeowners whose properties have been swamped will be eligible for grants of up to £5,000 to protect their houses against future floods.
Companies hit by the storms will be able to defer their business rates, as well as other tax payments, including VAT, while £10m is being set aside to help farmers clean up their land once the waters have receded, he announced during Prime Minister's Questions.
Almost 6,000 properties have been flooded since December, potentially leaving the taxpayer with a bill of £30m.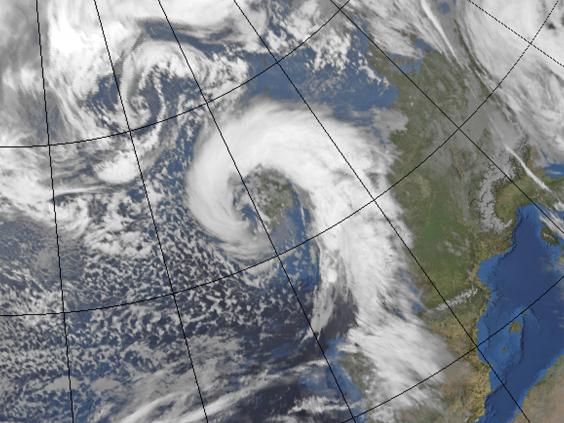 But the Government was accused of confusion when one of Mr Cameron's cabinet colleagues appeared to contradict the Prime Minister's promise on Tuesday that "money is no object" in tackling flooding.

Patrick McLoughlin, the Transport Secretary, said there would be no "blank cheque" for the relief effort and that there would have to be "careful consideration" about rebuilding damaged rail links.
In the Commons, Mr Cameron made clear his pledge on unlimited spending only covered work to clear up the damage. He said there would be no "penny-pinching" when it came to military support, providing sandbags and restoring broken flood defences. But he was careful not to commit himself to wider spending on flood defences.
He also sidestepped a challenge from Ed Miliband, the Labour leader, to have a fresh look at 550 planned redundancies at the Environment Agency. A party source said: "We can safely say that yesterday there were grand promises and today there seem to be a growing list of questions.
"The Government has been slack in its preparation, slow in its response and seems to be incredibly unco-ordinated in this emergency."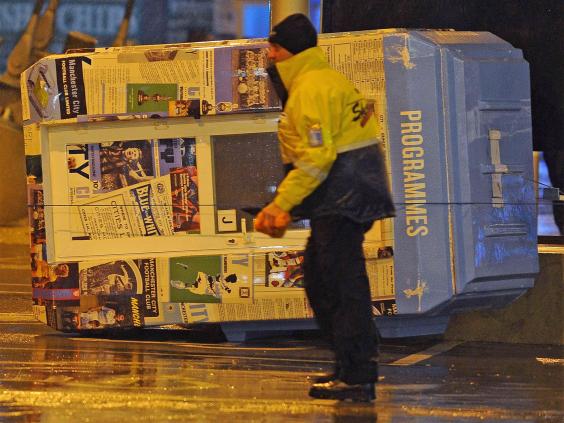 Today, the Liberal Democrat cabinet minister Ed Davey will launch a scathing attack on "fringe elements" of the Conservative Party for undermining the political consensus over the need to tackle climate change.
Although Mr Davey, the Energy and Climate Change Secretary, does not name Owen Paterson, his comments will be seen as a direct attack on the Environment Secretary, who is a known sceptic about the links between global warming and extreme weather  .
Mr Davey will tell the IPPR think-tank: "Fringes of the Conservative Party and Ukip are parroting the arguments of the most discredited climate-change deniers, seizing on any anomaly in the climate data to attempt to discredit the whole.
"This is undermining public trust in the scientific evidence for climate change, overwhelming though it is, and we can see around us the possible consequences of a world in which extreme weather events are much more likely."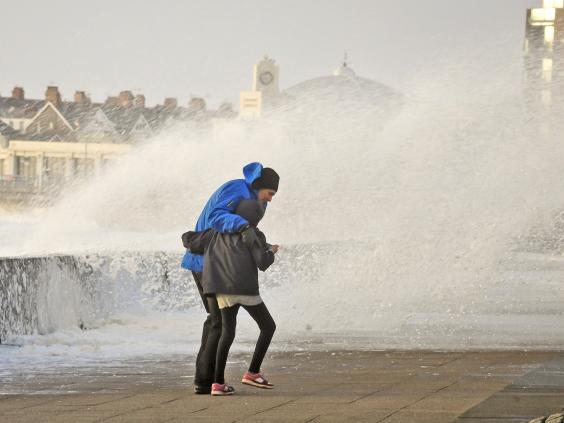 He will argue: "This type of climate change-denying is wilfully ignorant, head-in-the-sand, nimbyist conservatism. And when married to the Europhobia innate to parts of the Conservative Party, you have a diabolical cocktail that threatens the structure of UK climate change and energy policy."
Lord Deben also criticised successive governments for underspending on infrastructure. "We haven't spent enough on flooding for 30 years… It is not really a Conservative or Labour issue – it is about the Treasury," he said.
Floods UK: Before and after images of affected areas
Floods UK: Before and after images of affected areas
1/21 Floods UK

The River Thames in Datchet

Getty Images

2/21 Floods UK

A residential area in Egham

Getty Images

3/21 Floods UK

A children's playground in Wraysbury

Getty Images

4/21 Floods UK

The Green in Datchet

Getty Images

5/21 Getty Images

A deluged part of Egham

Getty Images

6/21 Getty Images

Police officers prepare to evacuate a woman and her dog from their flooded home

Getty Images

7/21 Floods UK

Children play in a flooded residential street in Egham

8/21 Floods UK

Flood-affected homes adjacent to the river Thames in Walton-on-Thames

9/21 Floods UK

Flooded Riverside Road in Wraysbury

10/21 Floods UK

Resident Kenneth Keeble stands outsied of his house in Wraysbury

11/21 Floods UK

Resident Kenneth Keeble stands in his garden in Wraysbury

12/21 Floods UK

Flooded Magna Carta Lane, James Georgiadis pushes his boat along a flooded lane to his house in Wraysbury

13/21 Floods UK

Flooded children's playground in Wraysbury

14/21 Floods UK

A Mercedes car sits abandoned in flood water in Datchet

15/21 Floods UK

Flooded houses in Westend Parade on Alney Island in Gloucester

16/21 Floods UK

Area that had recently been flooded in Datchet

17/21 Floods UK

Floodwaters submerge the village green in Datchet, Berkshire

18/21 Floods UK

The high street in Datchet has fared little better, with shop owners desperately trying to protect their livelihoods

19/21 Floods UK

Other towns and villages along the Thames area, such as Purley-on-Thames, have also experienced severe flooding

20/21 Floods UK

The Severn View Hotel on the banks of the river Severn in Worcester city centre

21/21 Floods UK

A graveyard at All Saints church in Marlow
The peer is chairman of the independent Committee on Climate Change, set up to advise the Government on how best to tackle the issue, but was speaking for himself.
However, the committee's chief executive, David Kennedy, did acknowledge that more money needed to be invested in flood defences.
"It is time for people to take climate change seriously. We face significant risks and although we cannot say for certain that this set of events is to do with climate change, the kinds of things we are seeing now will be more frequent in the future," he said.
Flood management is split between the Environment Agency, responsible for the main rivers; local authorities, which deal with groundwater flooding and minor water courses; and the Internal Drainage Board, a partnership between landowners and local authorities which looks after most of the farmland.
The Communities Department is also involved, as is the Ministry of Defence and various "Gold Commands" – local collectives usually led by the police and involving local authorities and other emergency services. This labyrinthine structure means many of its arms report to different organisations, which can be confusing to the public and the bodies themselves.
Reuse content