The Environment Agency's new chairman has promised to get his wellies on quickly and visit the scene of any serious flood the UK suffers under his watch, saying he has learned from the misfortune of his predecessor.
In his first interview since starting the job 100 days ago, Sir Philip Dilley signalled he is mindful of the deafening calls for Lord Smith's resignation after he failed to visit the flood-ravaged Somerset Levels until six weeks into the crisis last winter.
Sir Philip told The Independent he has learned valuable lessons about public perception and the need for somebody in his position to be a highly visible figurehead in times of environmental crisis – even if it is largely symbolic. Nevertheless, he contended that Lord Smith was unfairly maligned by the media.
"When all that was going on last winter, I had no connection with the agency, so I had no special reason to look at the situation any more than anybody else. And as I watched the coverage, I thought it was actually a very good demonstration of how unfair the media can be," he said.
"There were lots of people working really hard to help others in distress and I thought it was rather unfortunate and unfair that Chris came under the criticism that he did, so I will look to avoid it."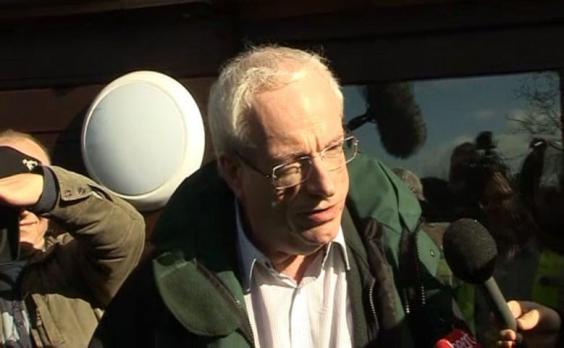 Sir Philip insisted his predecessor was "incredibly dedicated" and asserted that an earlier visit to Somerset would have done nothing to alleviate the flooding.
"He did go down to Somerset. Could he have gone earlier? In hindsight, of course he could have gone earlier," he said. "But in reality, while it's good to be seen and it's good for public perception to show visible leadership, it wouldn't have made any real difference to what happened to the people that suffered through their homes getting flooded.
"That must be a terrible thing to experience. And frankly whether Chris Smith is there in his wellingtons, or I'm there in my wellingtons, isn't really going to make much difference."
Nonetheless, asked if he would get down to the Somerset Levels quicker than Lord Smith if we had a repeat of the floods, Lord Dilley smiled and says "probably". "I chair the board of the agency and I agree there is a sort of figurehead position that is crucial for perception," he said.
Knighted for services to engineering last year, Sir Philip said the contentious practice of dredging rivers "will not prevent flooding, but it will help".
Besides being in charge of flood prevention, the Environment Agency grants permits for fracking, the highly contentious practice of releasing oil and gas from shale by blasting a mixture of sand, water and chemicals into the rock.
Sir Philip is broadly in favour of fracking, because it would give the UK greater energy independence– but only when it can be done safely.
"I'm not particularly pro or against fracking," he said. "The Environment Agency's task is to make sure it can be done effectively without damage to the environment."
Reuse content