Conservative plans to end subsidies for onshore wind farms will push up energy bills and leave thousands of jobs in the balance, campaigners have warned.
The Government proposal to close the existing scheme for new onshore wind projects a year early has been criticised by campaigners for hitting the cheapest form of clean energy.
Energy Secretary Amber Rudd today announced the plans to close the "renewables obligation" scheme for onshore wind farms from April 2016, fulfilling a Tory election manifesto promise.
The Tory Government has said onshore wind farms "often fail to win public support and are unable by themselves to provide the firm capacity that a stable energy system requires" – despite latest Government survey statistics suggesting 67 per cent of people support them.
Ms Rudd said there were enough subsidised onshore wind schemes to meet renewable commitments.
What does five more years of the Tories mean for Britain?
What does five more years of the Tories mean for Britain?
1/8 Welfare payments will be slashed

One of the most controversial parts of the Conservative manifesto was to cut benefits for the working age poor by £12 bn over the next three years. But during the campaign they only said where £2 bn of these savings would come from. That leaves £10 bn still to find. Some experts think the only way they can close that gap is by means testing child benefit – with millions of families losing out

Getty

2/8 There will be tax cuts for those in work and those who die

The Tories will increase the threshold at which the 40p rate of tax becomes payable to £50,000 by 2020. They haven't said so but it is also likely that at some point in the next five years they will abolish that 45p rate of tax altogether for the highest earners. They also want to increase the effective inheritance tax threshold for married couples and civil partners to £1m

Getty

3/8 There will be an in/out EU referendum in 2017

The next two years are going to be dominated by the prospect of a referendum on Britain's membership of the EU. First off David Cameron has the daunting task of negotiating a deal with other EU leaders an acceptable deal that he can sell to his party so he can go into the referendum campaigning for a 'yes' vote. This may be unachievable and it is possible that the Tories may end up arguing to leave. Opinion polls show Britain is divided on EU membership, one poll this year showed 51% said they would opt to leave compared to 49% who would vote to stay in

Getty

4/8 There will be more privatisation of the NHS

Having won the election the Tories now have a mandate to go further and faster reforming the NHS. In order to make cost savings there is likely to be greater private involvement in running services, while some smaller hospitals may lose services they currently provide like A&E and maternity units

Getty

5/8 There will be many more free schools – and traditional state schools will become a thing of the past

The Tories plans to create 500 new free schools and make 3,000 state schools become academies. They will also carry on reforming the Department of Education and remove more powers from local authorities over how schools are run

Getty

6/8 On shore wind farms will be a thing of the past and fracking will be the future

Government spending on renewable energy is under real threat now the Lib Dems are no longer in power with the Tories. Subsidies are likely to be slashed for off-shore wind farm and other green energy supplies. Meanwhile there will be generous tax break for fracking as ministers try and incentivise the industry to drill for onshore oil and gas

Getty

7/8 There maybe more free childcare – but not necessarily

In the campaign the Tories pledged to double the amount of free early education for three- and four-year-olds from 15 hours a week to 30. The extra hours would only be offered to working families where parents are employed for at least eight hours a week. However they have not said where the money will come from to fund the pledge

Getty

8/8 Workers' rights could be reduced

The Tories want to slash business regulation, merge regulator and cut costs. The Lib Dems stopped them from reducing the employment rights of workers in power – but these are now under threat

Getty
A European Commission progress report this week however suggested the UK was one of several member states set to significantly miss renewable targets for 2020.
Campaigners meanwhile have warned the move will push up energy bills, as in order to meet targets to tackle climate change, support will have to shift towards more expensive forms of low-carbon energy.
WWF Scotland director Lang Banks said: "This decision risks undermining the development of the cheapest form of renewables in the country, and is bad news for Scotland's clean energy ambitions.
"Cutting support early for the lowest cost renewable technology is a backward step that will either see bills rise or climate targets missed."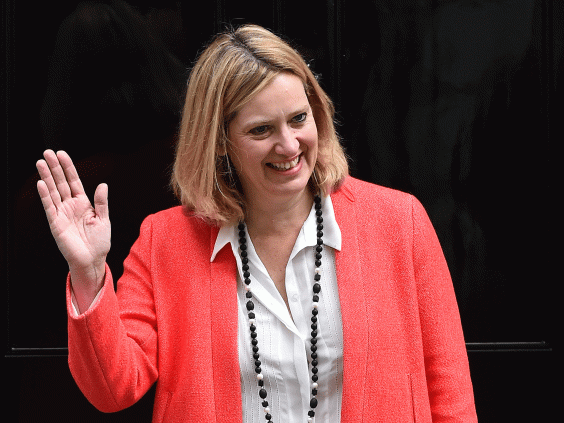 Campaigners have also warned the move sent a "chilling signal" to investors across the UK's infrastructure sectors – and will leave millions of pounds of investment in the balance.
In Scotland, where the majority of planned new wind farms are due to be built, Energy Minister Fergus Ewing MSP has warned the decision may be the subject of a judicial review.
Industry body RenewableUK chief executive Maria McCaffery said: "It means this Government is quite prepared to pull the rug from under the feet of investors even when this country desperately needs to clean up the way we generate electricity at the lowest possible cost - which is onshore wind.
"People's fuel bills will increase directly as a result of this Government's actions.
"Ministers are out of step with the public, as two-thirds of people in the UK consistently support onshore wind.
"Meanwhile the Government is bending over backwards to encourage fracking, even though less than a quarter of the public supports it."
The Government has denied the claim that bills will rise due to the proposed changes, saying there are enough planned and current projects to meet projected targets.
A Department of Energy and Climate Change (DECC) spokeswoman said: "We have a cap on the cost of renewables to consumers, so this won't push up bills. We have enough onshore wind now - including projects that have planning permission, we have as much as we'd projected.
"If we'd allowed the RO to stay open longer, we could have ended up with more projects than we can afford - which would have led to either higher bills, or other renewable technologies losing out on support."
Under the proposal, up to 5.2GW of onshore wind capacity may be eligible for a grace period offered to projects that already have planning consent, a grid connection offer and acceptance, along with evidence of land rights, the Government has said.
The scheme is due to close to all new renewable schemes in 2017 – the year it had been expected to end for onshore wind.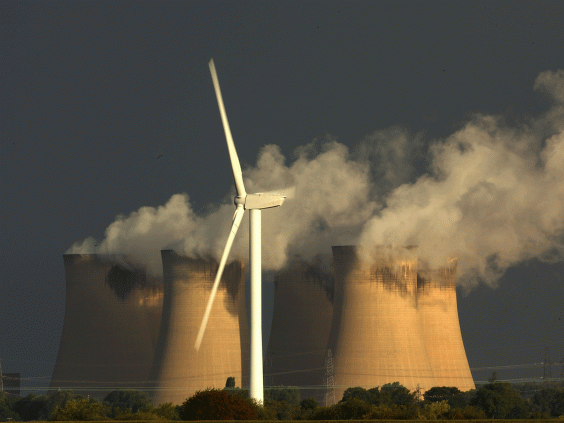 Ms Rudd said: "We have a long-term plan to keep the lights on and our homes warm, power the economy with cleaner energy, and keep bills as low as possible for hard-working families.
"We want to help technologies stand on their own two feet, not encourage a reliance of public subsidies.
"So we are driving forward our commitment to end new onshore wind subsidies and give local communities the final say over any new wind farms."
Alasdair Cameron, Friends of the Earth's renewable energy campaigner, said: "Slashing wind support on the day the Pope calls for stronger climate action, and 24 hours after thousands lobbied their MPs to do more for the environment, shows the Government is living in a different world.
"Far from showing global leadership ahead of the crucial Paris climate summit later this year, the government appears to be making the environment pay the price for rash pre-election promises."
Greenpeace UK energy and climate campaigner Daisy Sands said: "Ministers have just moved to raise everyone's energy bills by blocking the cheapest form of clean power, whilst continuing to back the impossibly expensive Hinkley C and going 'all out' for unpopular, risky, and unproven fracking.
"Even if this omnishambles of an energy policy survives the many legal challenges threatened against it, it will send a clear message to international investors that the UK Government is willing to wreck our power sector to please their most ideological backbenchers.
"This mistake will cost the UK dearly."
The DECC has said more than £800m of subsidies, paid for through consumer bills, helped onshore wind generate 5 per cent of the UK's electricity last year.
Additional reporting by PA
Reuse content