Ready to get in the pool but afraid of stinging chlorine and panda eyes? Whether you're just learning to swim or waking up at 5am to freeze in a lake, we've reviewed and listed the best goggles on the market. Each pair were tested for fit, comfort, shape, visibility and durability, with a little consideration for how much they'll intimidate opponents at the start of a race.
We've also asked two experts — swimming coach and blogger Fiona Ford (fionafordcoaching.com) and Debbi Marco, editor of Triathlon Plus (triradar.com) — to pick out some of their favourites.
In the pool the fastest goggles are hydrodynamic: a small and smoothly-moulded frame designed to move through the water with less drag. 
Open water swimming has its own requirements. "When you are removed from the safe, calm security of the pool, goggles need to deliver much more than just protect your eyes from chlorine," says Debbi. "They must guard against reeds, fish and algae. Just as importantly you need good visibility in both a dark murky lake as well as in glorious sunshine, as you lift your head out of the water to 'sight' you're on course."
Polarised lenses cut down the glare from sunlight and protect the eyes from UV, making them essential for outdoor swimming. Mirrored lenses also reduce the amount of light coming in, and most importantly look really cool. Indoor swimmers may find these lenses a little dark.
1. Maru Groove Polarised: £18, amazon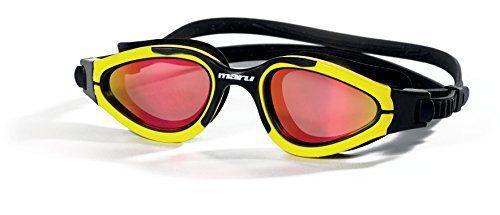 Here's an extremely comfortable option for outdoor swimming. With a deep, curved lens, visibility is excellent and the polarised lens lets enough light in to be clear on a dark day or indoors. The secure straps are easily adjustable using two small levers.
2. Speedo Aquapure iQFit: £12, amazon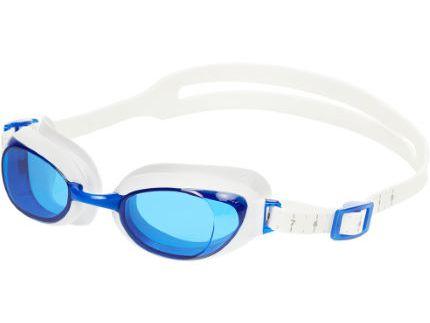 A wonderfully comfortable goggle, perfect for long distance training in both the pool and outdoors, these goggles could be worn for hours with minimum discomfort. The goggles were totally leak-free without the strap being particularly tight, and the polarised lenses did not restrict light when indoors.
3. Varga Race: £18, amazon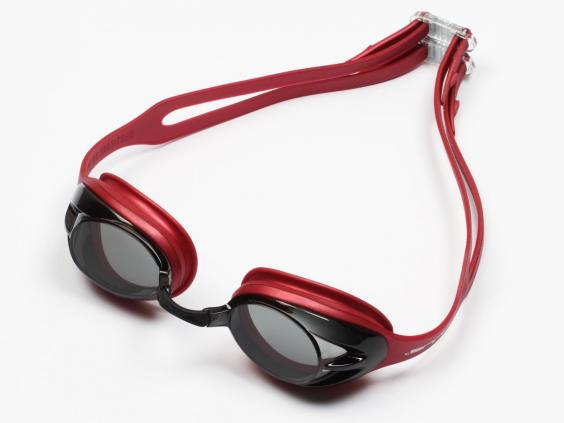 "Small, light with an anti-drag design, these are the goggle equivalent of a sports car," says Debbi Marco. "These are ideal for open-water swimming, dealing effortlessly with the murky waters below and the bright shimmer of the water surface. Plus, the effective anti-fog coating ensures they won't steam up" 
4. Blueseventy Vision: £18, Simply Swim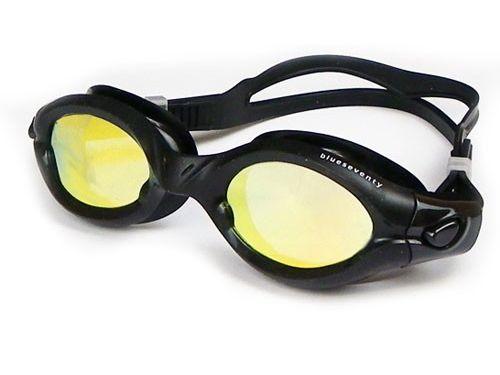 These goggles are big but can be adjusted to fit any head. They are also rugged and flexible, great for open-water swimming. Resistant to salt and freshwater, the silicone eye gasket won't move or leak even in the roughest environments.
5. Sable Water Optics RS 101: £35, TFN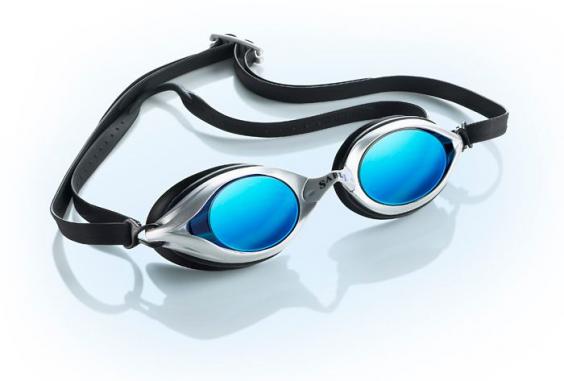 '"These offer the best clarity of vision of any goggle that I have used competitively in open water," says Fiona Ford. "The tinted version are excellent for training or competing indoors in pool-training sessions, offering the same clarity and vision, comparable to swimming in high definition." 
6. Aqua Sphere Kaiman EXO: £17, amazon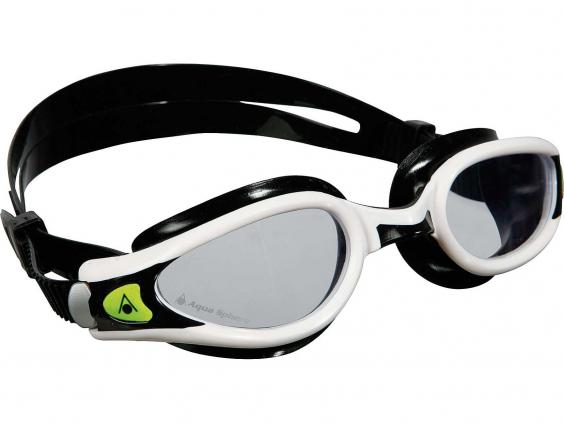 This is an upgrade of the US swim specialist's best-selling goggle. The frame is flexible and lightweight, while a new buckle design allows easy adjustments. They retain a hydrodynamic profile with a curved lens that moulds comfortably to the face. You could forget you're wearing them, and the superior peripheral vision makes these ideal for outdoor swimming. 
7. Blueseventy Nero Race: £18, Simply Swim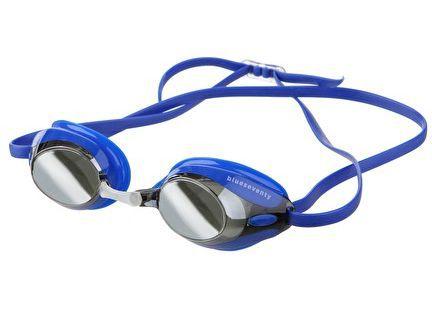 While some goggles that fit in the eye socket can become painful, these are very comfortable for pool laps, especially after swapping in one of the four nose pieces. These are traditionally shaped goggles, but the moulding and durability make them a sound choice. 
8. Aqua Sphere K180 MP: £26, amazon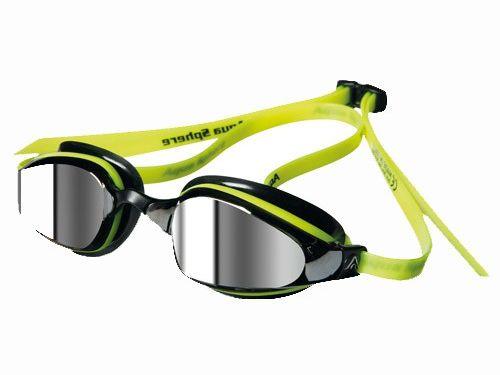 Another pair for the pool, the angular design gives fantastically clear peripheral vision and there's strong suction to the face, staying put even without the straps secured. Pool-shaped speed with triathlon-worthy vision.  
9. Aqua Sphere Seal XP2: £13, amazon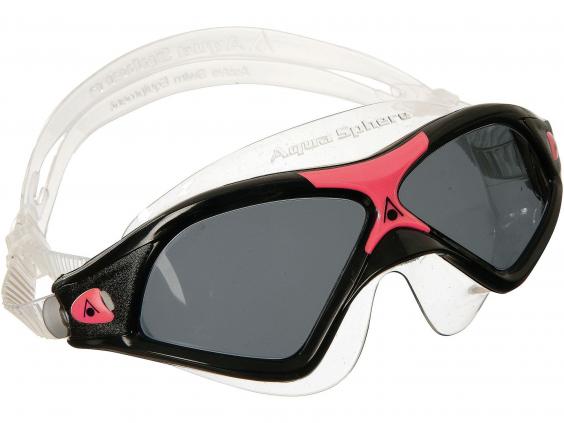 "These provide good panoramic vision, perfect for sighting – the most important skill to keep you on track in open water," says Debbi. "The soft, wide suction base does a great job of protecting your face from any physical contact from other swimmers and the wide straps ensure they won't be knocked out of place."
10. Zoggs Predator Flex Clear: £17, amazon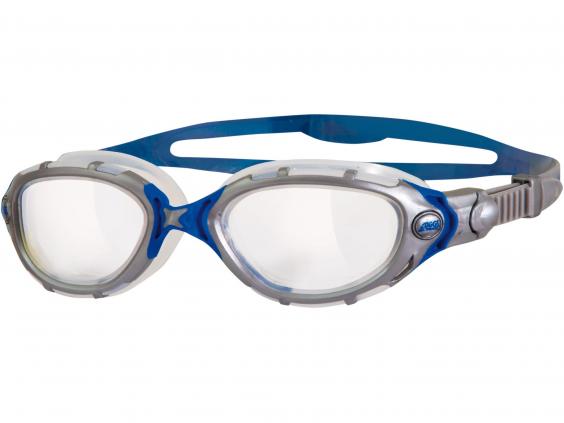 This is great option for training days in the pool. Slightly larger and less hydrodynamic than race-spec goggles, these fit extremely comfortably on the face with little adjustment needed. They feature Fogbuster technology which kept the lenses clear during our test.
Verdict
Where you plan to swim - in a pool or outdoors - will obviously decide which pair is best for you, but if we had to choose a favourite, we'd opt for the supremely comfortable, superbly designed Kaiman EXO.
IndyBest product reviews are unbiased, independent advice you can trust. On some occasions, we earn revenue if you click the links and buy the products, but we never allow this to bias our coverage. The reviews are compiled through a mix of expert opinion and real-world testing
Reuse content