Despite worries about screen times and tales of texting two-year-olds, the children's book market is booming and from sleepy sloths to naughty dinosaurs, philosopher fish to storytelling wolves, this year has given us a menagerie of offerings. We take a look at the best books for preschoolers' stockings, and without a Santa or reindeer in sight our selection will serve you well throughout the year.
1. Ten Terrible Dinosaurs by Paul Stickland: £6.99, foyles.co.uk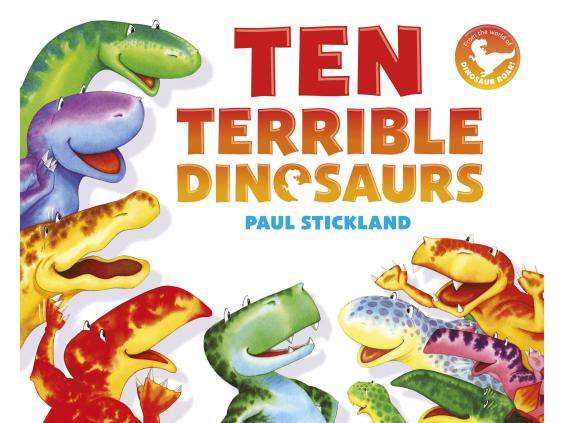 First published in 1997, with a new edition published this year, Paul Stickland manages to perfectly capture the excitement pre-schoolers feel about dinosaurs - not making them cuddly exactly, but certainly taking away the terror and just leaving the awe in this brilliant counting book.
2. The Katie Morag Treasury by Mairi Hedderwick: £19.99, randomhouse.co.uk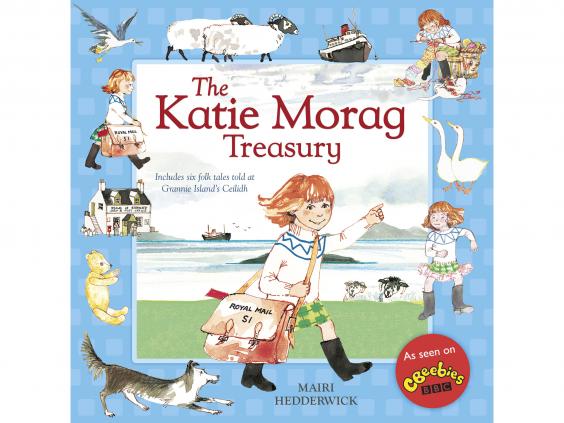 Before there was a CBeebies series there was a lovely collection of stories about the Island of Struay and a little girl called Katie Morag. Now seven Katie Morag stories along with six folk tales from the series have been collected in the beautifully illustrated Katie Morag Treasury, each the perfect length to be read aloud as a bedtime story for older pre-schoolers.
3. Use your Imagination by Nicola O'Byrne: £8.79, waterstones.com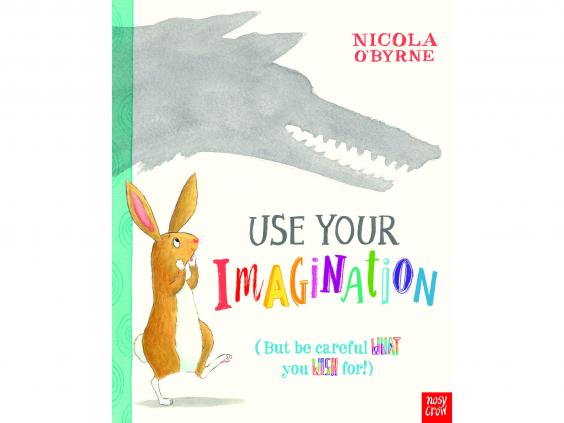 It's never too early to introduce your child to intertexuality, and so it is that the big bad wolf from every big bad wolf story there has ever been makes an appearance to help rabbit write a story, with a quite unexpected ended.
4. What I Think About When I Think About Swimming by Eleanor Levenson and Katie O'Hagan: £5.99, amazon.co.uk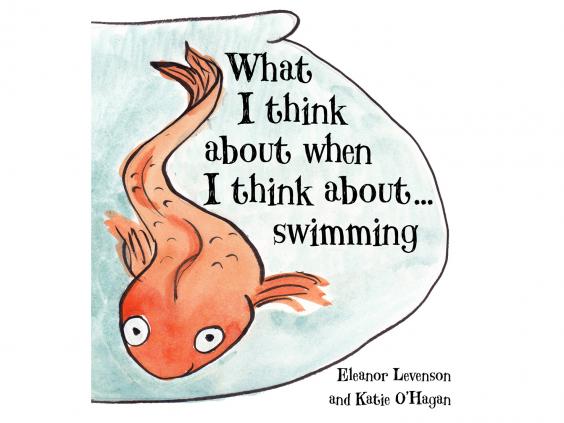 Not many fish moonlight as a philosopher but this one, alone in its small bowl with nothing to do but swim, has a lot of time to think. Ageing, climate change, jokes and what it would be like to have legs all make an appearance, making this the ideal starting point for longer discussions with interested children. What the fish mainly thinks about, of course, is what's for dinner.
5. That's Not My Piglet: £5.99, usborne.com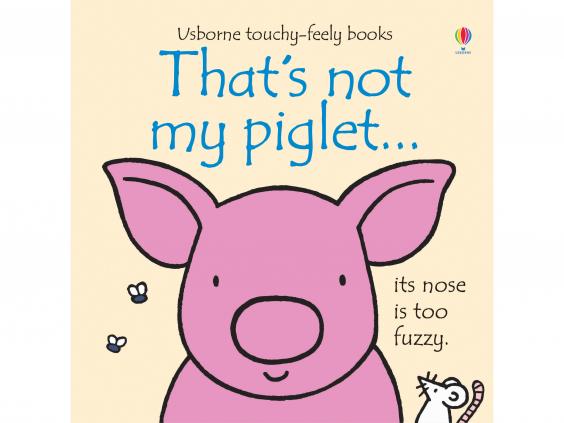 We all love Peppa, but it does no harm to remind children that there are other pigs out there. This year's offerings from Usborne's That's not my... series includes goats and foxes but it's the piglet one that delights the most, with its lovely touchy feely pages and great illustrations.
6. The Owl and the Pussycat by Edward Lear and Charlotte Voake: £8.79, amazon.co.uk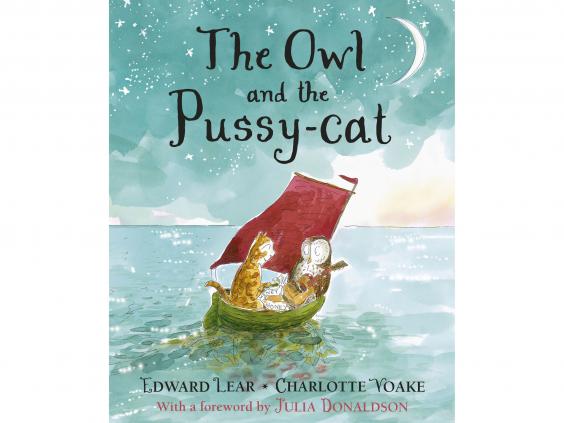 It's a perennial favourite of all generations rereleased by Puffin with beautiful illustrations by Charlotte Voake and an introduction By Julia Donaldson. You'll fall in love with this poem all over again when you release you know every word, and soon your child will too.
7. I Like Animals by Dahlov Ipcar: £11.99, flyingeyebooks.com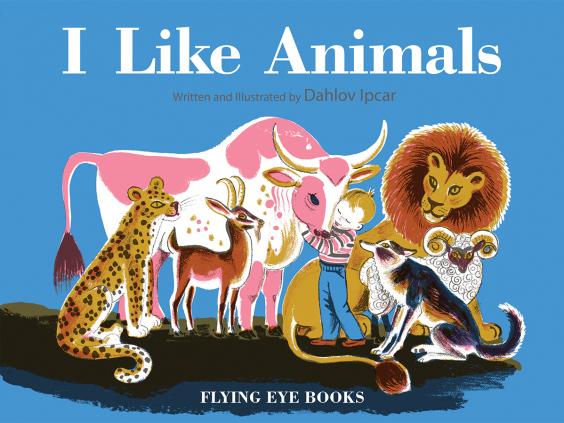 Flying Eye Books have made it their thing to find beautiful out of print books and bring them back to life. This new version of Dahlov Ipcar's 1960 book I Like Animals uses modern techniques to reproduce the lost original lithographic plates and is completely delightful in both its story and it's illustrations, from its 'hefty hippos and wrinkled rhinos' to the 'little striped chipmunks chasing up and down the tree trunks'.
8. Picnic by John Burningham: £5.99, bookdepository.com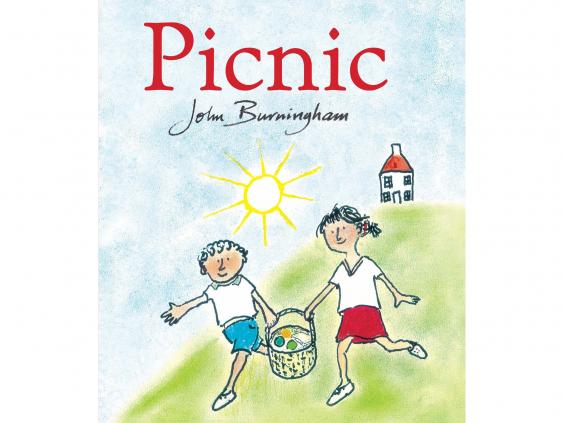 A simple text about a boy and a girl having a picnic with some animals is accompanied by lovely illustrations in classic John Burningham style. Lovely to share but also easy enough for early readers to try alone, if its final suggestion to the child to find their bed (and presumably get into it and go to sleep) then it will be worth its price many times over.  
9. Wind Up Train by Fiona Watt: £19.99, usborne.com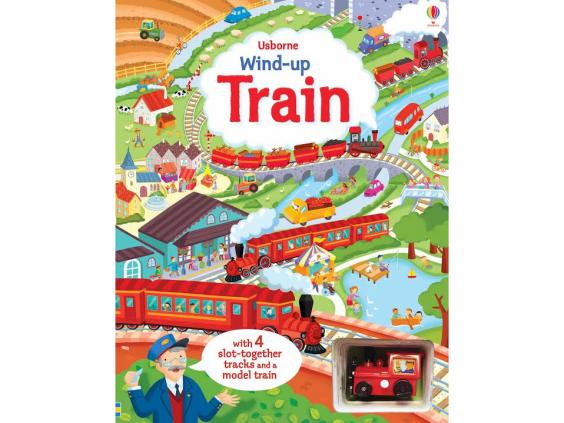 It's a book and train set in one, meaning that even the most reluctant young readers will love this book. It comes with a toy steam train which can go round the tracks on each page or the four lift out pages can join together to make a bigger track, chugging through the city and the mountains all the way to the train museum.
10. Sloth Slept On by Frann Preston-Gannon: £10.99, pavilionbooks.com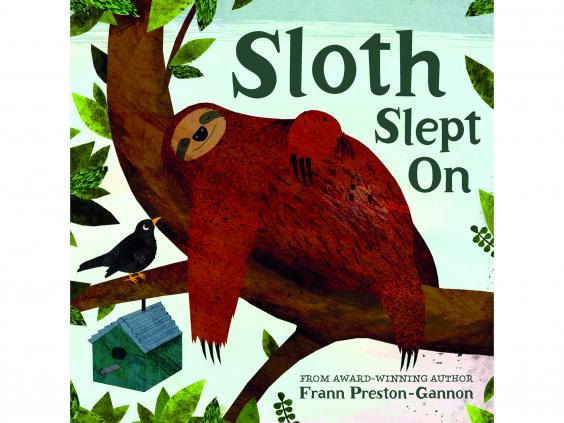 Would you know what a sloth was if you chanced upon one asleep in your garden? The children in this story have no idea, and when they do work it out they face the biggest challenge of all - how to wake it up.
Verdict:
If it ain't broke don't fix it, and the rerelease of Ten Terrible Dinosaurs remains wonderful over 20 years on from first publication, while The Katie Morag Treasury is a great heirloom gift for fans of the television series, and those yet to discover it.
IndyBest product reviews are unbiased, independent advice you can trust. On some occasions, we earn revenue if you click the links and buy the products, but we never allow this to bias our coverage. The reviews are compiled through a mix of expert opinion and real-world testing
Reuse content