Whether you are searching for a last-minute, snuggly snowflake printed outfit to feel festive in, something with bells on for the big day or you simply want to see what a family member would look like dressed as a Christmas pudding.
IndyBest has found the onesies guaranteed to put a smile on your face this yuletide. And you can order them in time for Christmas Day.
1. River Island Santa: £15, riverisland.com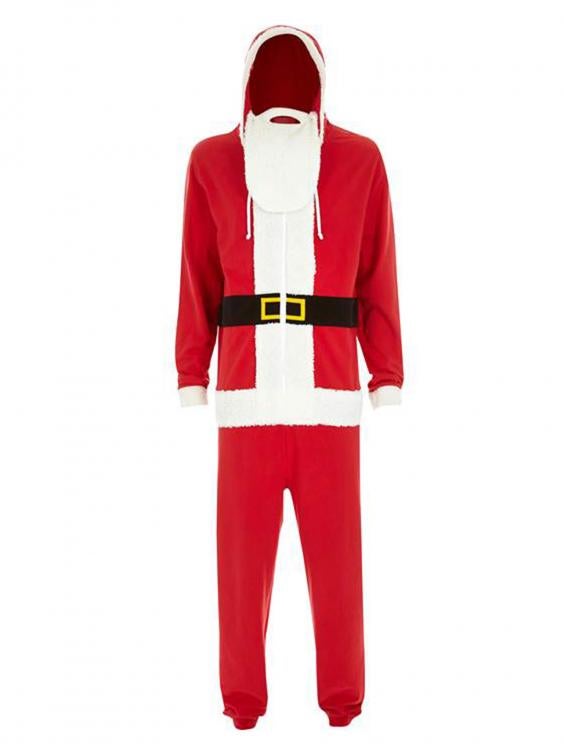 Whether it's your mother, brother, grandad or niece that likes to be Santa at Christmas, this is the ourtfit for them. This lightweight onesie comes with a soft white furry lining around the hood, cuffs, and down its front, and a detatchable white beard for the full festive effect. Available via Click and Collect.
2. George Eat, Drink and Be Merry: £18, direct.asda.com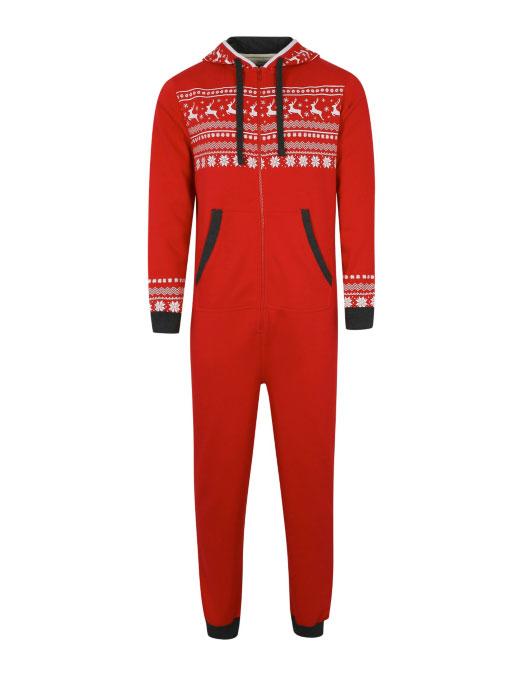 George has decided to go for the festive message instead of over-the-top novelty with this particular Christmas onesie, which simply has the instructions "Eat, drink and be merry," printed on its back.
Buy now
3. Debenhams Brown Christmas Pudding Onesie: £32.50, debenhams.com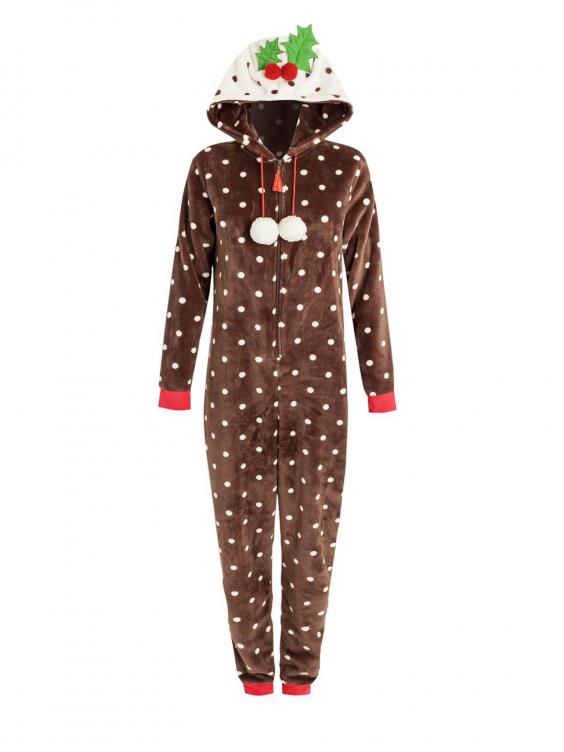 This onesie is perfect for snuggling up in front of the TV after wolfing down a big Christmas dinner. It is is made of super soft material and is thick and warm, giving the added bonus of being practical while dressing you up as a Christmas pudding. Order by 2pm on the 23rd for delivery in time for Christmas.
4. George Christmas Elf: £15, direct.asda.com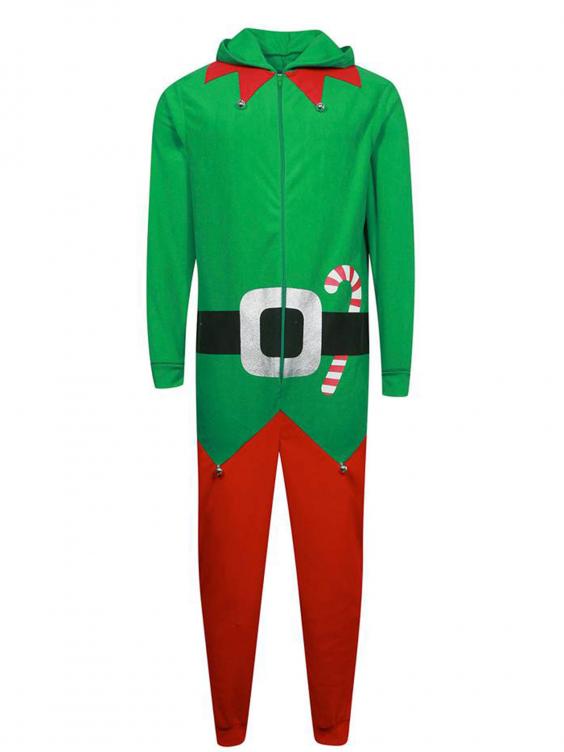 For those of you that want to go all out, this onesie actually comes with bells on, so you can jingle your way through the whole of Christmas Day. In addition to having the traditional candy cane and belt printed on the front, it is soft, warm and perfect for taking a nap in, once all the elf duties are over.
5. Kigu Christmas Tree Onesie: £25, asos.com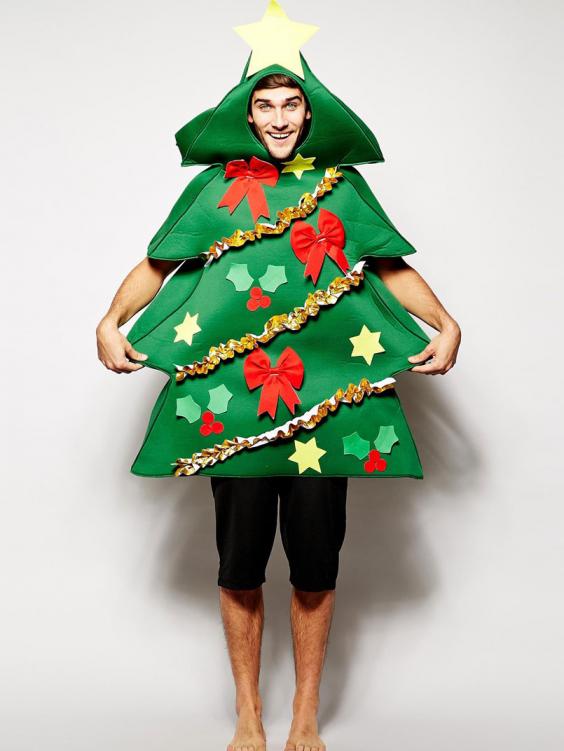 Okay, this one is more full fancy dress than the others, but wear this on Christmas day, and you'll keep the festive cheer going - even if the family are rowing. It will last you for years so you can bring it out year on year. Available on next day delivery for a charge.
Buy now
6. Sorbet Christmas onesie: £18, Littlewoods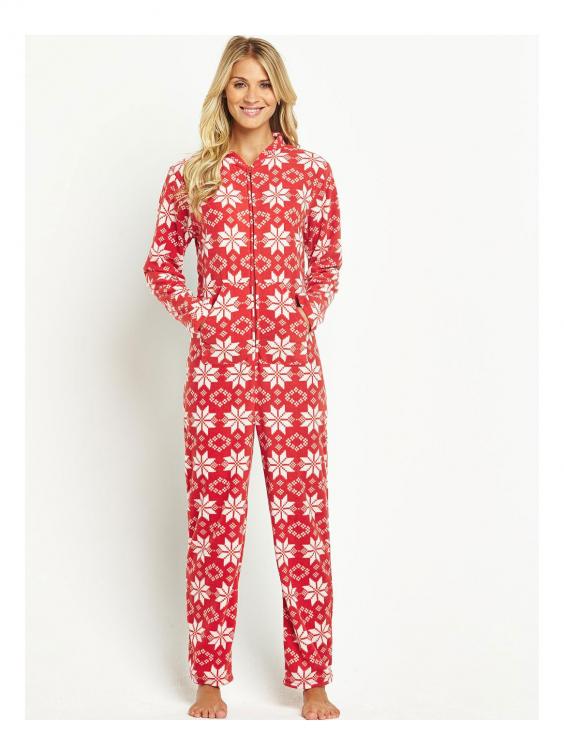 This fleece onesie from Littlewoods is for those who want to feel festive without being swamped in an entire costume. It is lightweight and warm, and the only all-in-one to come without a hood. Order by 1pm on December 22 for delivery in time for Christmas.
Buy now
Reuse content