Vegetarians aside, most Christmas dinner tables have one thing in common – a turkey. It's as traditional to our yuletide feast as it is to the Americans' Thanksgiving celebrations.
Some can look great but taste bland and dry. Not so with our tasty birds, all of which are delicious and succulent from the breast and legs right through to the wings.
The best ones don't come cheap, making Christmas dinner a potentially costly affair, although our round-up also includes some decent supermarket options for those on tighter budgets.
1. Traditional Turkey: £78 for 4-5kg, Copas Turkeys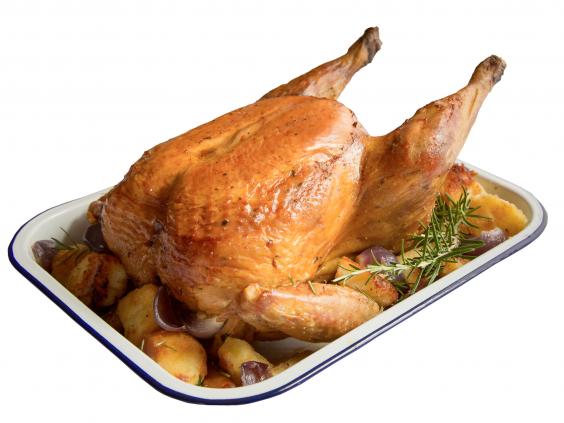 For his 18th birthday in 1957, Tom Copas was given 153 turkeys, which he successfully reared and sold locally. Still a family business today, it now farms over 38,000 turkeys, all reared in the Cookham countryside and each living for three times longer than normal turkeys. They're game-hung for 14 days and taste exceptionally tender and flavoursome.
2. British Free Range Pembrokeshire Bronze Turkey: £55 for 5.5kg, Marks & Spencer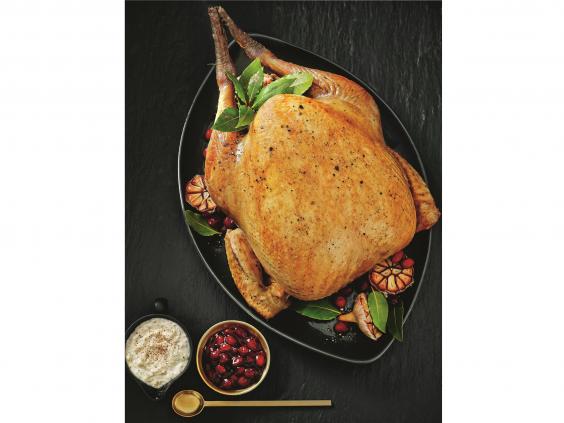 This looked a picture when we took it out of the oven and we found it had a much greater depth of flavour than some of M&S's cheaper offerings. The turkeys are reared on the Welsh coast with plenty of space and opportunity for foraging. Be prepared for a lot of liquid to build up in the roasting tin, which kept it nice and succulent, but didn't make the best gravy.
3. Free range Bronze Turkey: from £61 for 5kg, Farm Drop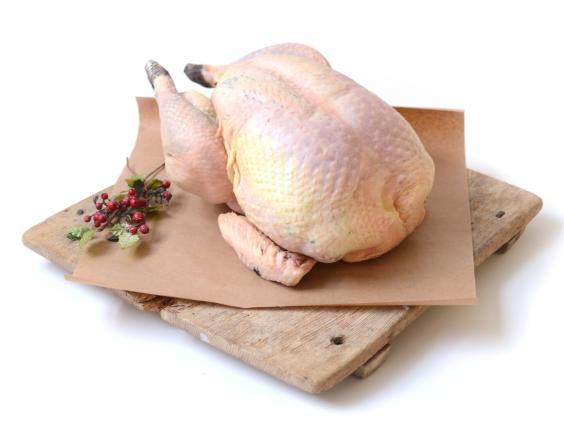 Here's another turkey farm with an interesting story behind it. Fashion designer Nick Ball and property developer Jacob Sykes left the rat race of London in 2009 to set up a life of ethical poultry farming in Leicestershire. Whilst they mainly rear chickens, their turkeys have a good life and are fabulously juicy, never dry.
4. Extra Special Free Range British Corn Fed Bronze Turkey: £4.50 per kg, Asda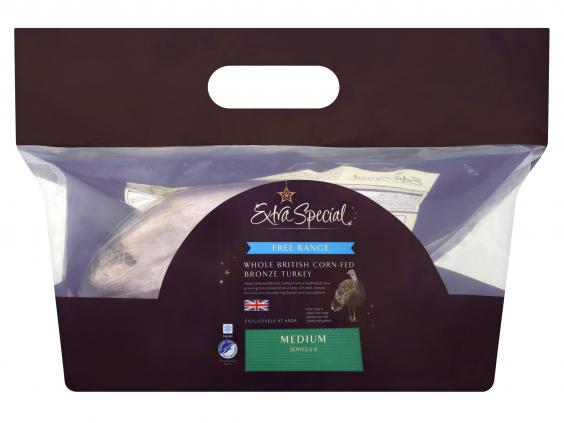 This plump, well-shaped free-range bird won the Best Christmas Premium category at the British turkey awards this year. Having enjoyed a cereal-based diet in natural surroundings, we found the turkey full-flavoured with a golden skin, as well as making an impressive centrepiece on the Christmas table. The price will be released when the turkeys hit the shelves later this month.
5. Christmas Turkey: £55 for 4kg, HG Walter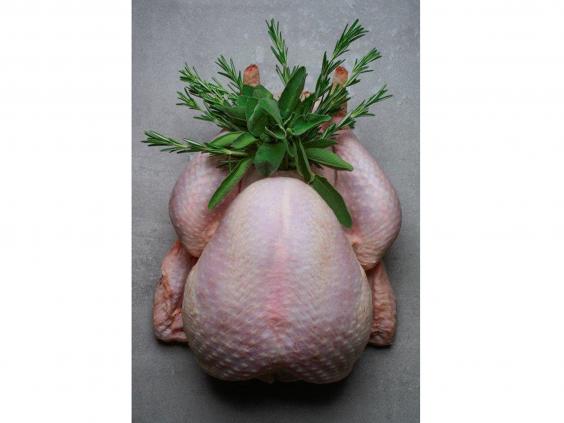 These turkeys are as natural as they come – not an antibiotic or additive goes near them (you may be surprised just how many turkeys are plied with them). Reared slowly on a farm in Worcestershire, it's top-notch free range living for these birds and they're hung for 7-10 days before they're dry plucked. We found they needed a shorter cooking time than most and the texture and taste was second-to-none.
6. Christmas Turkey: £73 for 4.5kg, Abel and Cole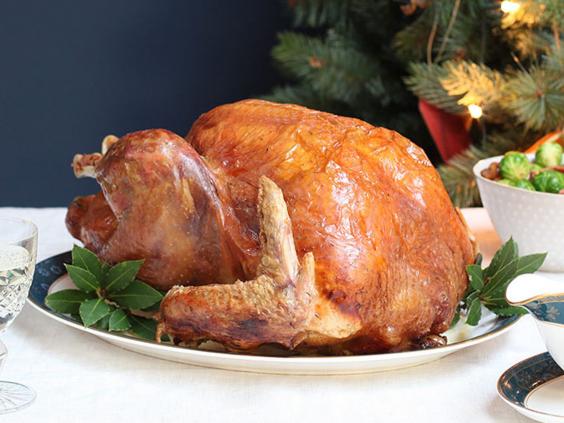 There's huge choice at this organic and free-range retailer, so whether you want a stuffed turkey joint, turkey crown or whole turkey (our favourite), they've got it – and in lots of sizes too. You can also rest in peace that the birds have had just about the best life possible, with pastures and woodland by day and straw beds in open barn by night. We found their largest one fed 14 easily, including seconds.
7. Organic Dee Valley Turkey: from £66 for 4-5kg, Rhug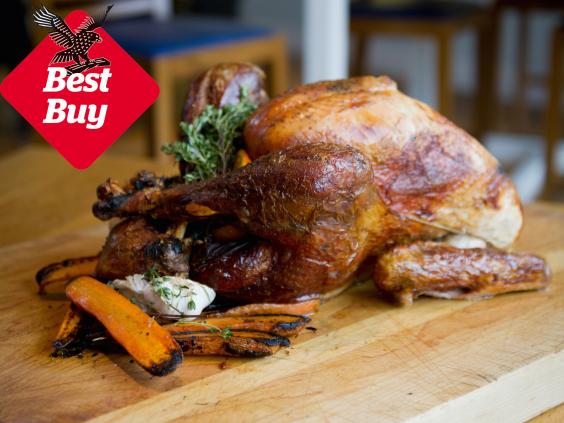 These organic birds don't come cheap, but the award-winning, rich and tender meat tastes so good that even Michelin-starred restaurants including The Connaught and Marcus Wareing at The Berkeley in London snap them up. All reared completely naturally and treated like royalty in their longer-than-usual life, the turkeys produce the best gravy we tasted.
8. Bronze Turkey: £20 for 3.6-5kg, Tesco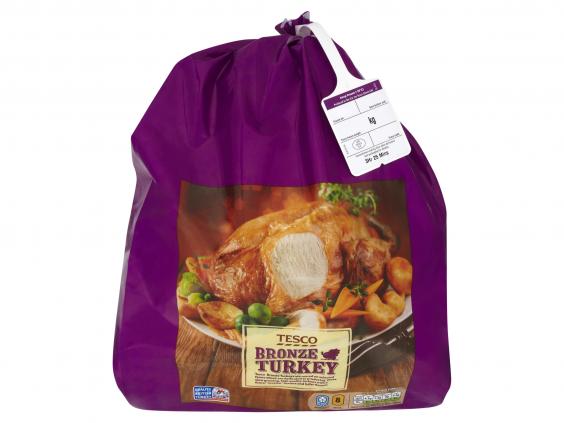 These slow-grown free-range turkeys, which are reared outside in Norfolk, are succulent with beautifully crisp skin. We found the meat – from the breast to the thigh – had a robust flavour, although it does release a lot of water whilst cooking. Handily, it arrives frozen, so you can buy one anytime from now ready for your big Christmas feast.
9. M Signature British Free Range Bronze Turkey: £20 for 2.1-3kg, Morrisons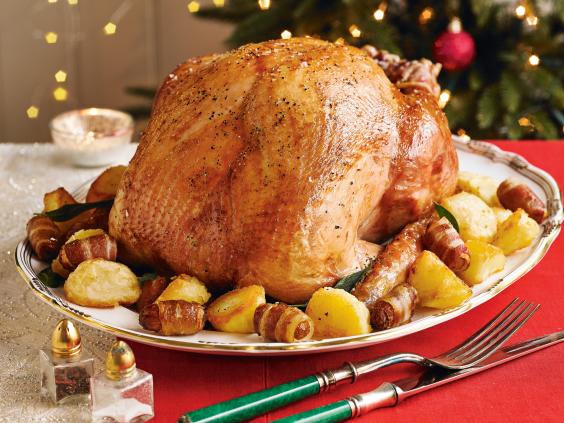 Available in various sizes, including an extra large one if you're feeding the masses, we think this is great value for such tasty meat, although you'll need to be careful not to go over the recommended cooking time or it quickly becomes dry, particularly the breast meat. The turkeys, which are reared in East Anglia, Derbyshire and Cheshire, have a good shape and smell wonderful while cooking.
10. Christmas Organic Bronze Turkey: from £17 per kg, The Well Hung Meat Company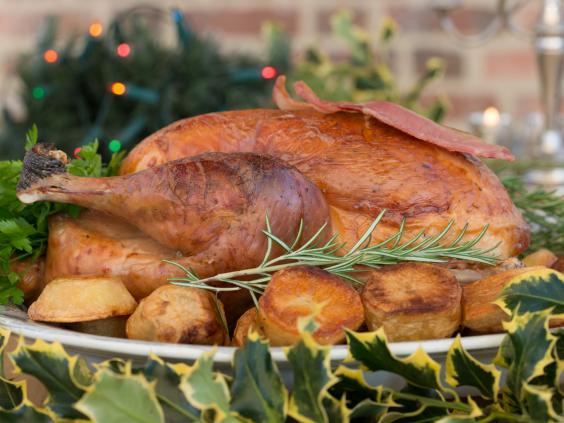 As the name suggests, these free-range, slow-grown and award-winning organic birds have been hung for an extended period – at least seven to 10 days – so that the meat remains juicy and tasty, with a buttery flavour and beautiful shape. They're fed an organic diet at Bower Farm on the Berkshire Downs, where they forage on clover, rich grass and insects by day, and sleep in well-packed straw pens by night. Crowns are also available.
11. Christmas Turkey: £55 for 4-5kg, Field and Flower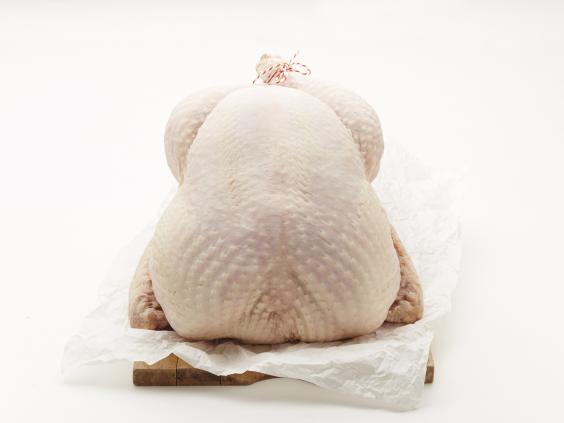 Somerset farmer Stuart Perkins got his first turkeys even younger than Tom Copas – at the tender age of six. Having cared for all 12 of them, he developed a passion for rearing turkeys and today, he works with city boy James Mansfield and fifth generation farmer's son James Flower to produce these birds that are packed with flavour and never, ever dry.
12. Braemoor Small British Self-basting Turkey with Giblets: £9 for 2.8-4kg, Lidl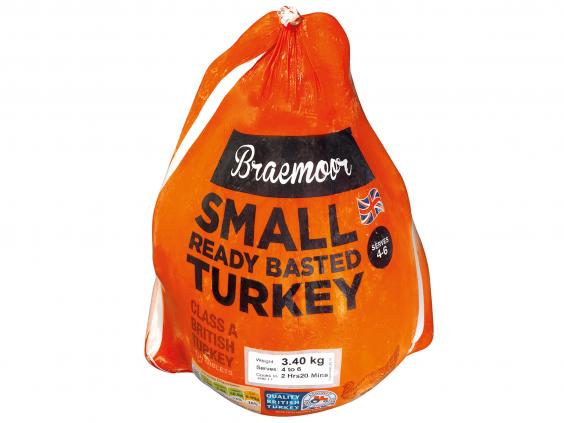 Lidl has come up trumps this year with a fantastic value award-winning turkey that is tender, well-shaped and nicely moist without being fatty. The turkeys are born and raised on a family-owned farm in North Yorkshire and we found them flavoursome, as well as making good gravy, but be careful not to overcook it.
13. Free Range Bronze Turkey: £49 for 5kg, Donald Russell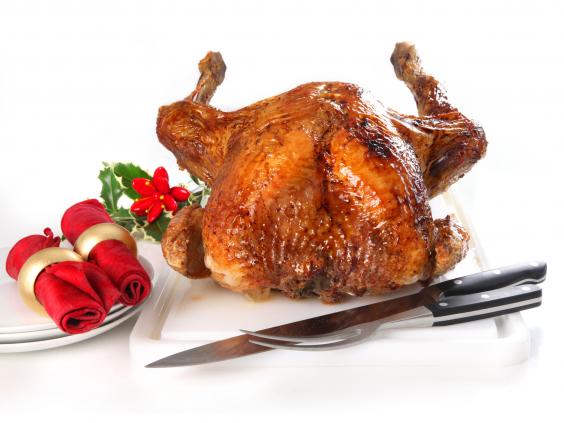 This online butcher has a royal warrant, which should give you some idea about its commitment to quality. Its turkeys, which arrive frozen as a whole bird or crown, are to die for. Sourced from France, they have a great diet and life and make for a wonderful Christmas dinner with a relatively low cooking time. Check out their delicious pigs-in-blankets too.
14. Free Range Turkey: £80 for 4kg, KellyBronze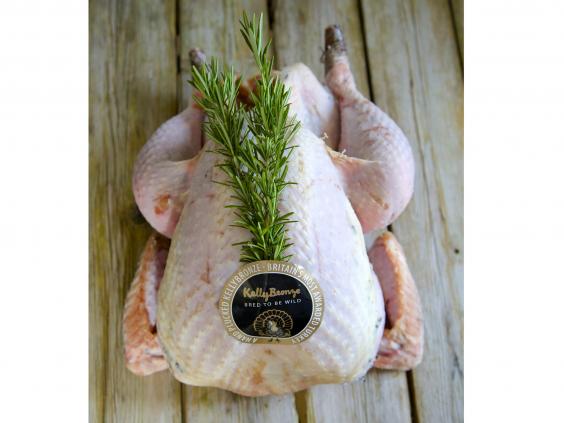 Unlike most of their competitors, this company breeds turkeys whose mother and father are bronze, making it pure (rather than part) bronze. Grown totally wild in woodland, not just free range pastures, they are slow grown and dry plucked at a mature age, finished by hand and hung in a cool larder for up to two weeks to optimise flavour. The result is a turkey that doesn't take long to cook and is full of taste.
Verdict 
If you've got the money, we'd recommend the Rhug Organic Dee Valley Turkey or the KellyBronze Free Range Turkey – the meat is outstanding and the turkeys are treated to the highest standards. For something cheaper, our vote goes to Tesco's bronze turkey.
IndyBest product reviews are unbiased, independent advice you can trust. On some occasions, we earn revenue if you click the links and buy the products, but we never allow this to bias our coverage. The reviews are compiled through a mix of expert opinion and real-world testing
Reuse content