It's that time of year when you need to stock up on the mince pies. So pop some brandy cream and tea bags on your shopping list and get ready to get stuck into these tasty morsels with a nice cuppa. And don't assume the most expensive brands are necessarily the best – our roundup reveals that some of this year's best mince pies come from the budget brands.
1. Iceland Luxury Mince Pies: £1.50 for 6, Iceland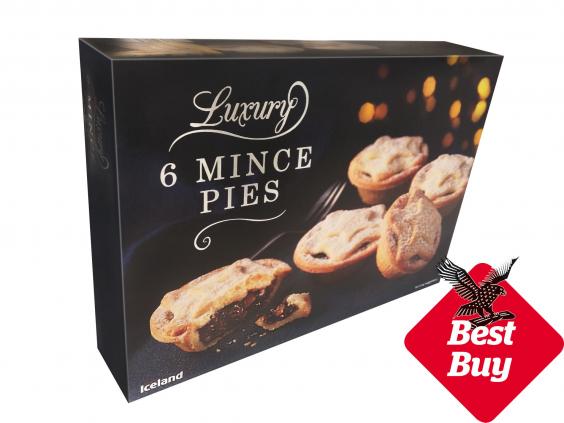 These tasty morsels from the budget frozen food specialist beat a lot of the big players, thanks to the combination of juicy, glossy-looking mincemeat and buttery pastry, along with the home-made appearance. 
2. Waitrose Christmas All Butter Mince Pies: £2.50 for 6, Waitrose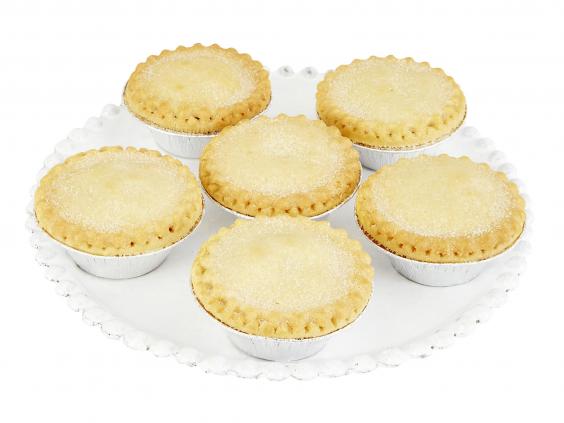 Heat up these simply designed mince pies with crimped edges and hey presto, you've got yourself a real crowd-pleaser, thanks to the deep filling and melt-in-the-mouth pastry. You get more citrus than spice coming through, which means they can turn even those who don't normally like mince pies.
3. Bettys Speciality Mince Pies: £12.50 for 12, Bettys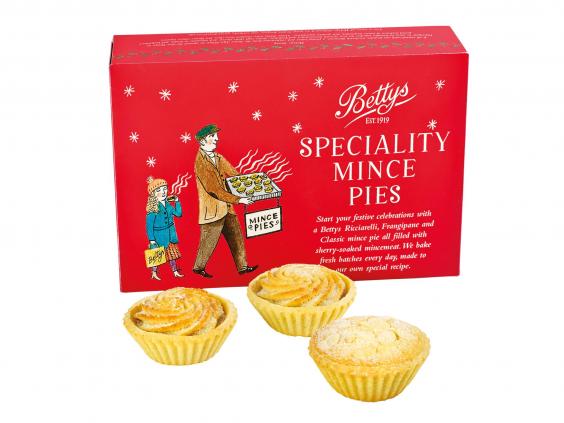 Bettys sells two types of selections – one containing traditional mince pies with delightful cookie-cutter star tops, and this one containing six beautifully presented continental frangipane mince pies and six ricciarelli mince pies. Both are scrumptious, and well worth the extra dosh, although we favour the latter's exotic almond flavours.
4. Cottage Delight Mini Almond Mince Pies: £6 for 9, John Lewis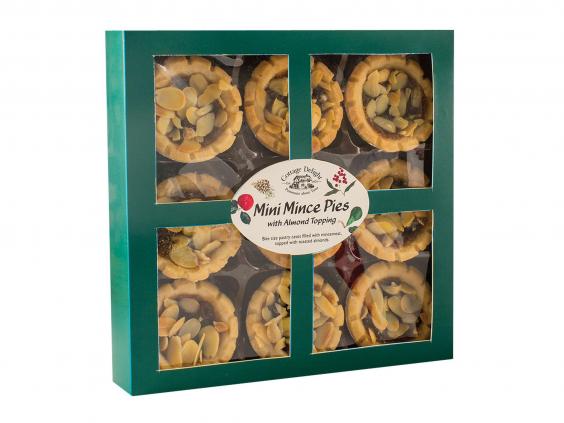 We think these bite-sized pies are a great after dinner treat that can be enjoyed either hot or cold. There's not too much pastry (a common problem with petits fours-sized mince pies), with a simple almond sprinkling on the top of the full-flavoured mincemeat. Only problem is it's hard to stop at one. 
5. Aldi Specially Selected Exquisite Mince Pies: £2.99 for 6, Aldi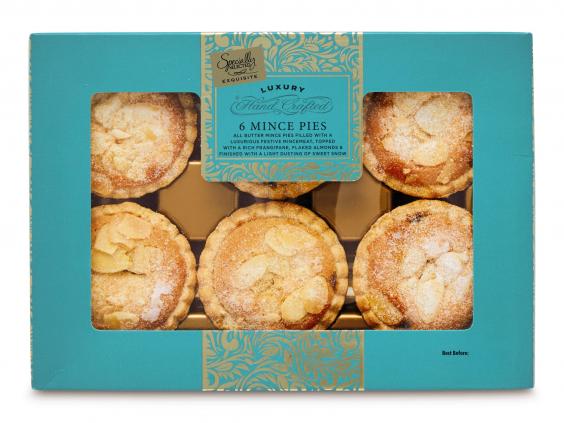 Aldi's gone off piste with its frangipane topping and what a great decision that was – it's fluffy and decadent, with the almond taste giving a really rich and sophisticated flavour, which balances well against the luscious filling that boasts a generous splash of seasonal cheer. A major thumbs up from us – and they look great too.
6. Marks & Spencer Handcrafted Ultimate Mini Mince Pies: £16 for 36, Marks & Spencer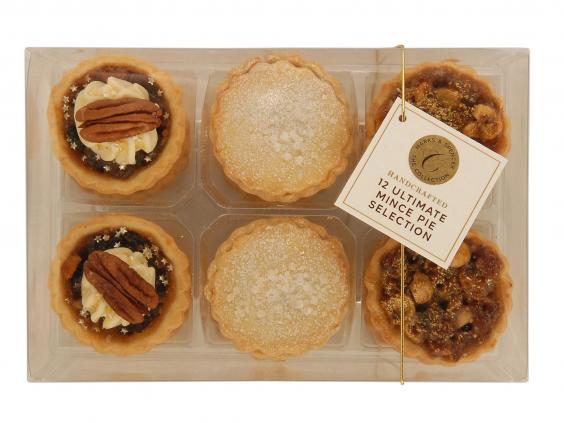 This eye-catching box of yuletide goodies makes for a lovely gift, not least because the mince pies taste every bit as good as they look, with moist, plump fruit in the filling, and a light, golden pastry casing. There are three types, beautifully decorated with the likes of pecans, silver lustre and gold dusting. The collection comprises 36 pies, so this is one for the party hosts.
7. Harrods Classic Mince Pies with Brandy: £8.95 for 6, Harrods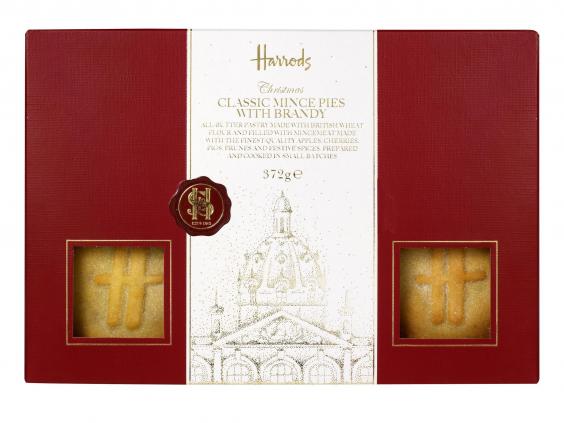 These aren't the cheapest in our round-up, but the rich brandy-laden filling – which, by the way, is more citrusy than spicy – and thick, crumbly, golden pastry makes them a decadent option. If you heat them up, the smell is wonderful. 
8. Sainsbury's Taste the Difference All Butter Mince Pies: £2 for 6, Sainsbury's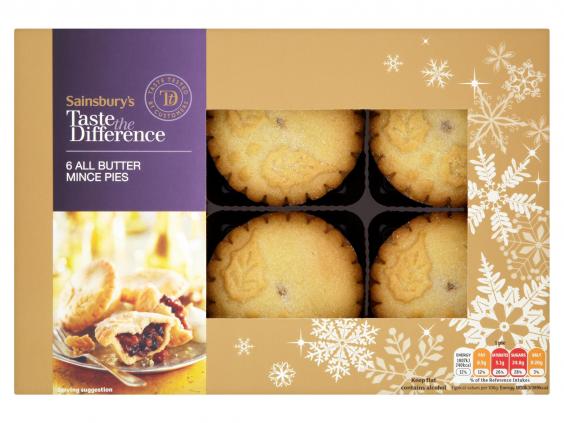 And now for those who prefer a really well-spiced filling. We found the fruits are chewy, tangy and utterly delicious, while the thick shortcrust pastry is flaky and buttery. Definitely best eaten warm from the oven, with a nice dollop of brandy cream.
9. The Foods of Athenry Very Fruity Mince Pies Gluten Free: £4.50 for 4, Ocado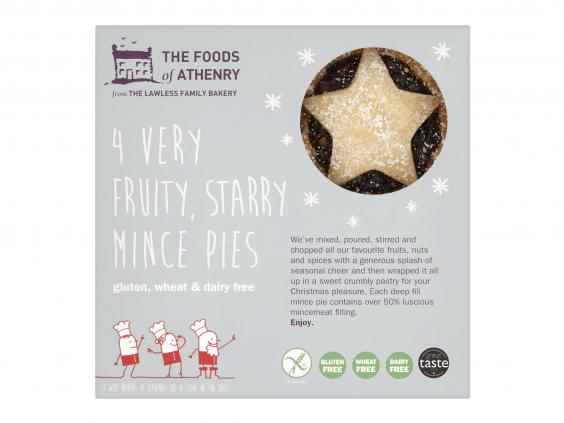 Despite being determined to include a gluten-free option in our round-up, we almost gave up as most are truly bin-worthy. So we were all the more delighted to come across these handmade ones, which have a generous portion of succulent filling that hits the perfect balance between sweet and tangy, and a pastry that – although very crumbly – is delicious, especially when served hot.
10. Fortnum & Mason Petits Fours Almond Mince Pies: £18.95 for 32, Fortnum and Mason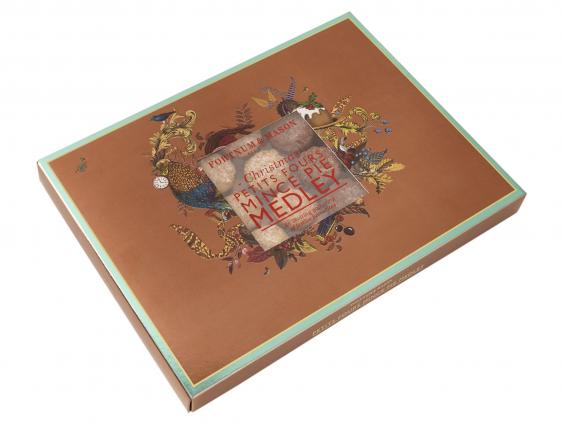 What kind of household needs 32 mince pies in one box, you may be thinking – but this bumper pack of mini mince pies are so utterly divine that you have no need to worry about leftovers. Includes traditional, almond, St Clement's and even dark chocolate. 
11. Riverford Mince Pies: £4.99 for 6, Riverford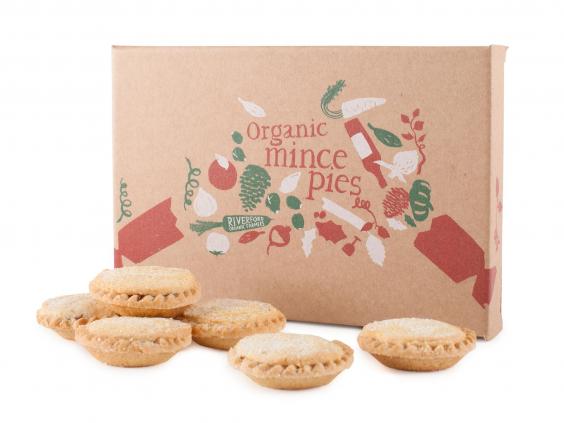 Riverford is a one-stop festive shop if you like your yuletide goodies both delicious and organic. Its mince pies are handmade with rich, buttery and reasonably thick pastry and a luscious filling of vine fruit, citrus peel, Bramley apples and a princely dash of brandy. Great for pretending you made them yourself.
12. Tesco Finest All Butter Pastry Deep Filled Mince Pies with Courvoisier VS Cognac: £2 for 6, Tesco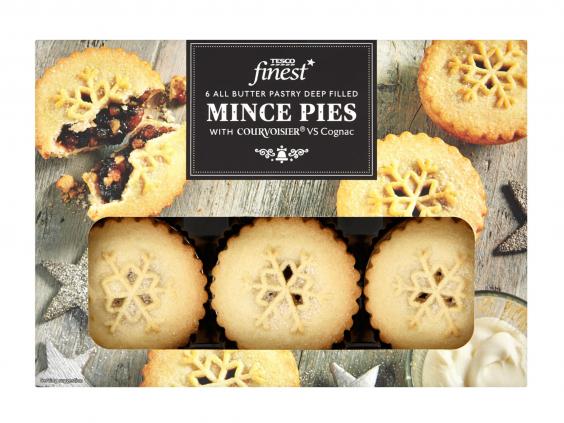 These pretty looking pies look attractive on the plate and the pastry is rich and buttery, while the mincemeat has a good glug of brandy added to the moist, ripe fruits. There's a nice amount of spice too. But the pastry could be a bit more crumbly.
13. Lottie Shaw's Seriously Good Mince Pies: £3.20 for 4, Ocado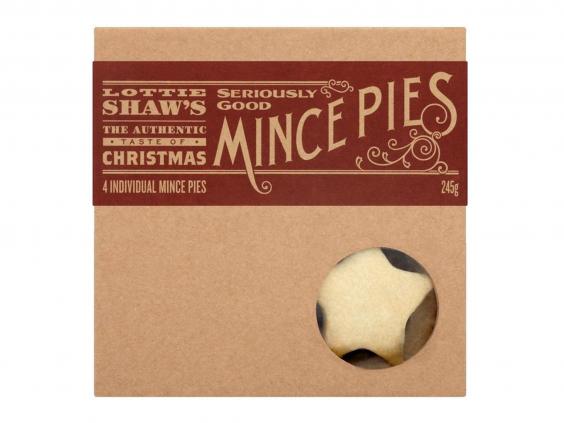 These shallow-filled mince pies mean you're sure to get a generous portion of succulent mincemeat in every mouthful. The pastry is sweet and crumbly and finished off with a scattering of caster sugar. The packaging is gorgeous too.
The Verdict: Mince pies
Iceland's Luxury Mince Pies boast crumbly, buttery pastry and are generously filled with sweet fruity, boozy mincemeat. And they cost a fraction of their more exclusive rivals. We also fell in love with Bettys Speciality Mince Pies, which are unusual, exotic and thoroughly indulgent.
IndyBest product reviews are unbiased, independent advice you can trust. On some occasions, we earn revenue if you click the links and buy the products, but we never allow this to bias our coverage. The reviews are compiled through a mix of expert opinion and real-world testing
Reuse content