The centrepiece of most Christmas dinner tables is the turkey. King Henry VIII is thought to have been the first king to enjoy this meat, although it was Edward VII who kicked off the tradition of eating turkey at Christmas. Today, most Brits associate this meat above any other with Christmas and our round-up brings you the best of them for this year.
If your lunch is scheduled for early- or mid-afternoon, there's no reason to put your turkey in the oven at dawn. The result will just be dry, chewy meat. Indeed, turkeys don't take as long as people usually think to cook and you don't want it sitting around for too long. That said, you should always rest a turkey for anywhere between 20 minutes and one hour – the intense heat of the oven forces the juices to the centre of the bird, so this gives them to spread themselves out a bit, as well as giving you time to make the gravy. 
1. KellyBronze Free Range Turkey: from £49.81, KellyBronze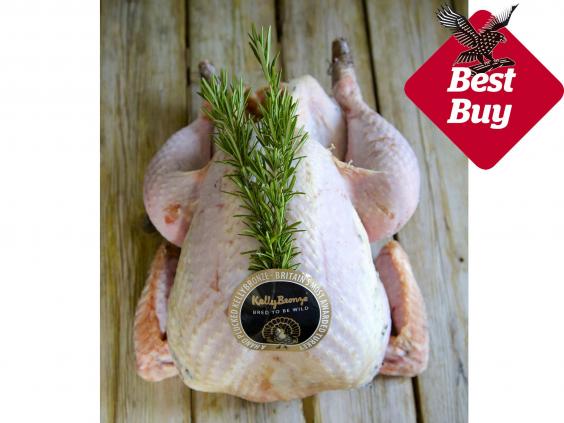 This company has the widest weight range of turkeys we've come across, from just 2-3kg (the smallest turkey in the world) right up to a whopping 11kg (which feeds 22 people). You can rest assured the birds have happy lives, having been slow grown, completely in wild woodland, rather than just free range pastures. They're dry plucked at a mature age, then hung in a cool larder for 14 days. They cook quickly and the meat is melt-in-the-mouth – the best we've tasted.
2. Iceland Luxury British Whole Brined Turkey with Orange & Thyme Butter: £17.50, Iceland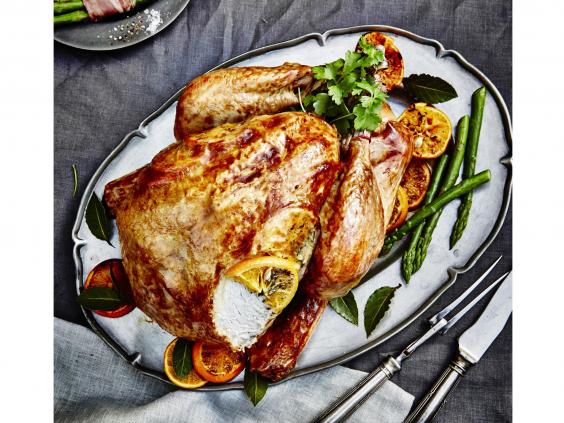 This was truly a blind tasting for us as the turkey happened to arrive in a white box with no label. The orange and thyme butter under the skin infused the bird with lots of flavour, as well as making it smell delicious while cooking and keeping it moist. We think this is a real bargain for a top-notch turkey that takes a shorter time to cook than other supermarket equivalents.
3. Peach Croft Farm Bourbon Red: from £90, Peach Croft Farm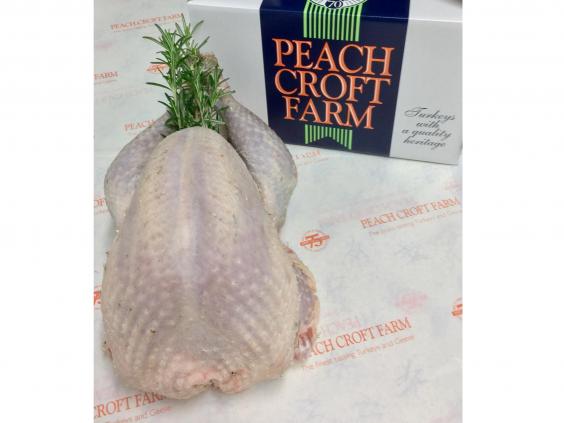 This unusually hardy and long-legged heritage breed is a slower grower than most, which produces a decadent, slightly gamy meat that we found flavoursome and succulent, with more (and better tasting) leg meat than on other turkeys. The bird itself is taller and leaner than most turkeys and it's available in two sizes – medium (5-6.5kg) or large (8-10kg). The pop-up timer is handy if you worry about cooking times. 
4. Donald Russell Free-range Turkey Crown: from £36, Donald Russell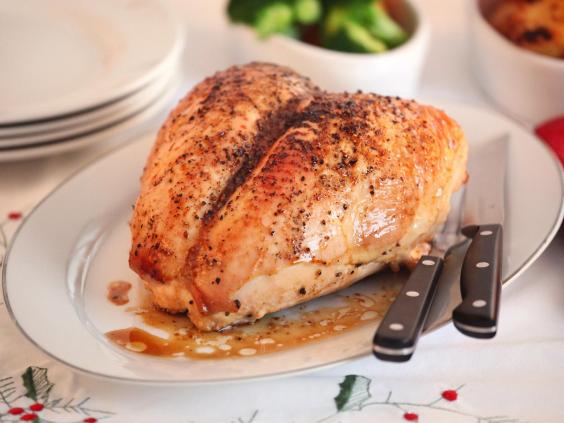 Turkey crowns are quicker to cook and easier to carve than whole turkeys. This one has a royal warrant, which tells you all you need to know about its quality, and comes from a farmers' cooperative in France, where animal welfare is paramount. Available in two sizes (1-1.35kg or 1.35-1.65kg), this bird arrives frozen, which means you can order it anytime, and we found it both plump and tender. 
5. Sainsbury's Taste the Difference Easy Carve Turkey: £75, Sainsbury's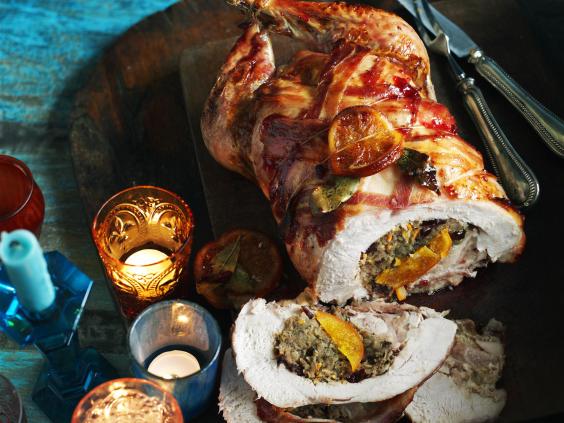 If you like whole turkeys but hate dealing with the carcass, then you'll love this deboned (except for the legs) and butterflied turkey. And it carries on looking a picture when you cut into it due to the delicious stuffing and whole hidden candied orange inside. It carves like butter and the meat is tender.
6. Copas Turkey: from £78, Copas Turkeys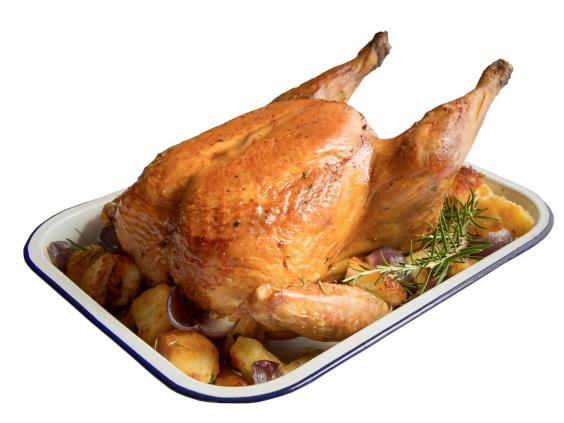 One hundred and fifty three turkeys isn't your average 18th birthday present, but that's what Tom Copas was given for his in 1957. Having gone onto successfully rear and sell them locally, he now farms over 38,000 turkeys a year. Sold by huge numbers of local butchers, as well as online, these turkeys live for three times longer than average turkeys, and are game-hung for 14 days to optimise flavour. It's extremely tender and ours had golden, crispy, appetising skin.
7. Asda Basted Large British Turkey: £17, Asda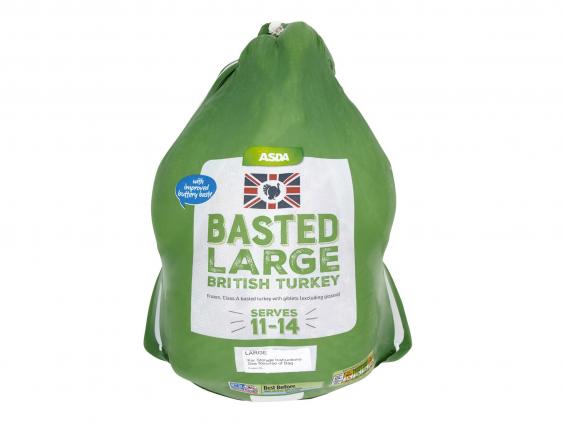 Feeding 11-14 people, this turkey works out at less than £2 a head – a steal for a large family and a real crowd-pleaser when it comes to taste. The turkey was tender right across the whole bird and the golden skin made it look a real picture when it came out of the oven. Be careful not to overcook it, though – it will quickly become dry if you're not careful.
8. Abel & Cole Christmas Feast Box: £159, Abel & Cole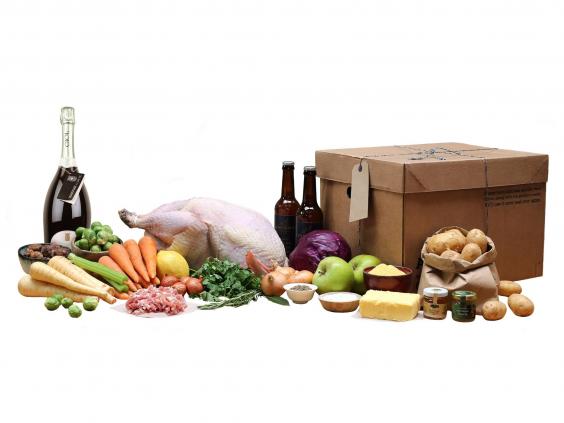 If your heart sinks at the thought of buying all the extras to go with your turkey, then look no further than this magnificent box, which contains not only a succulent 4-5kg turkey, but all the ingredients to make a memorable meal for six to eight people, including cider gravy, sprouts with chestnuts and lardons, roast spuds and snips, honeyed red cabbage with apple, lemon and cumin carrots – and they even throw in a magnum of prosecco.   
9. Fortnum & Mason Turkey Crown: from £90, Fortnum & Mason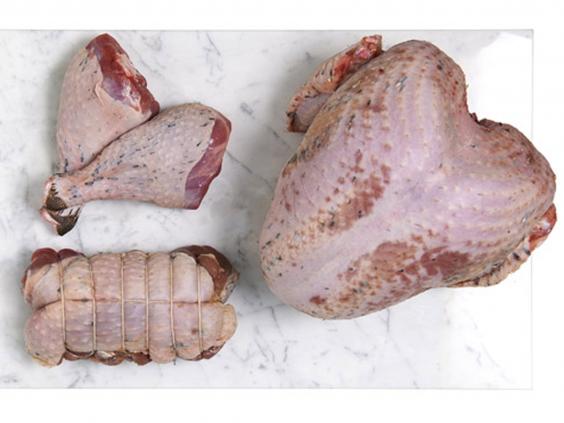 One downside of cooking turkey crowns is that they can dry out quicker than whole birds, but that is absolutely not the case with this Worcestershire-bred beauty, which we found exceptionally mouth-watering. Another disadvantage of crowns is that you miss out on the legs, but again forget it with this one as F&M sends you the thighs boned, stuffed and rolled with gorgeous pork stuffing. It's easy to carve and looks stunning.  
10. Rhug Organic Free Range Dee Valley Bronze Turkey: from £69.75, Rhug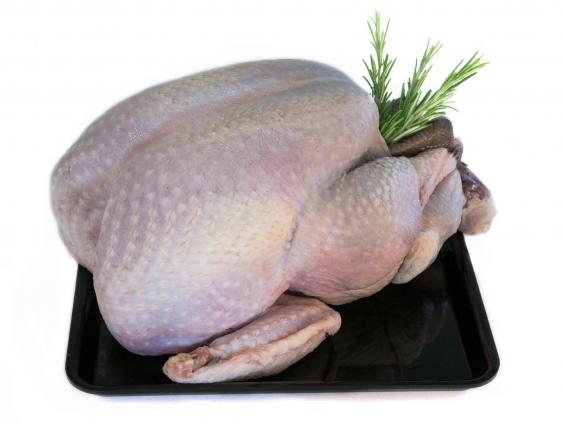 These award-winning turkeys are a hit among Michelin-starred restaurants including The Connaught and Marcus Wareing at The Berkeley, thanks to the rich and juicy meat. Treated like royalty in their longer-than-usual life, these turkeys are reared naturally on rich fertile pasture. They make great gravy too. 
11. Salix Farm Turkey: from £45.25, Salix Farm Turkeys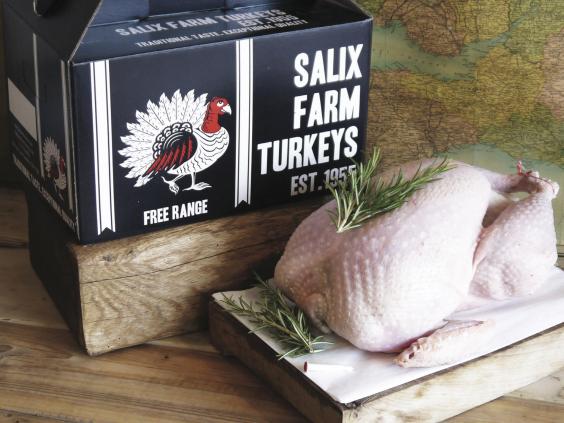 This family – which has excellent customer service – has been using the same methods of turkey farming since the 1950s, when 'Great Grandma' founded the business. The turkeys have a great life, sleeping in open sided pole barns on straw bedding, with daytimes spent in grass meadows. The birds are dry plucked and hung for at least a week, and the meat makes a wonderful gourmet dinner. 
12. Sainsbury's Large Whole Basted British Turkey: from £19, Sainsbury's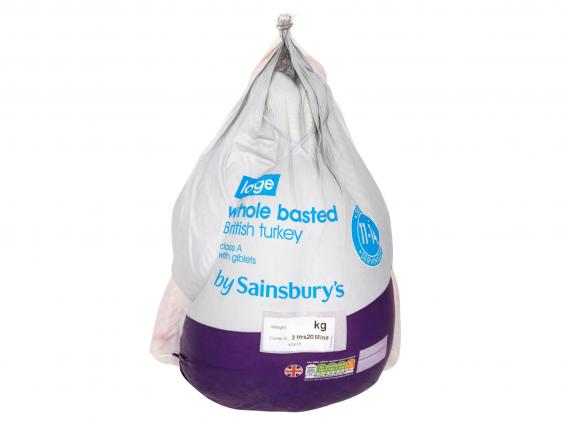 We found this turkey really flavoursome, with a buttery taste and tender meat that knocked the socks off other supermarket own brand turkeys at half or even three times the price that didn't make the final cut of our round-up. Don't overcook it though – it can quickly turn dry. 
13. Forman & Field Seldom Seen Norfolk Bronze Turkey: from £69.95, Forman & Field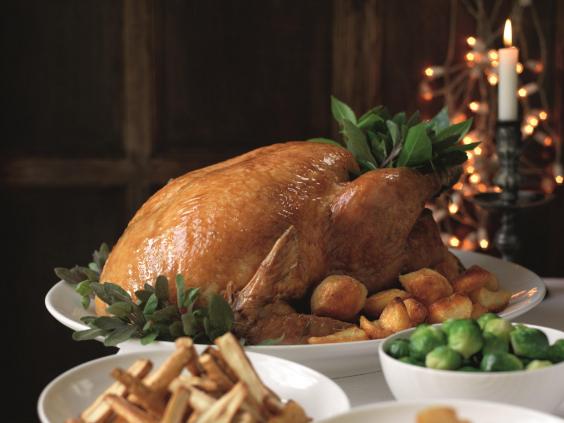 It's not that this particular Norfolk Bronze turkey – a plump-breasted traditional breed with nice crispy skin – is literally hardly ever spotted, it's just that Seldom Seen Farm happens to be the name of the farm. The meat has a deep and rich flavour that makes every mouthful utterly joyous and the turkeys – as you'd hope at this price – roam free, feasting on natural corn. 
14. Blackwells Norfolk Range Bronze Turkey: £52.50, Blackwells Farm Shop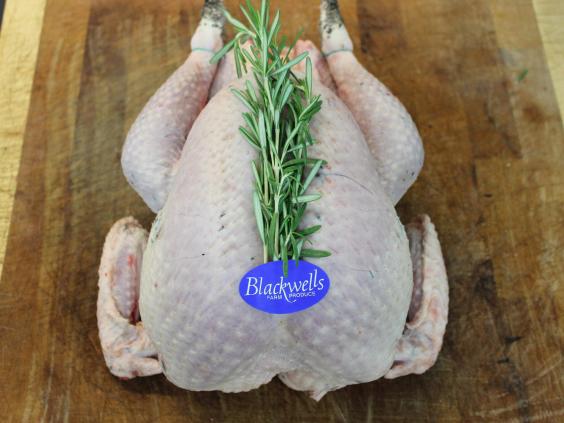 These bronze turkeys are brought into the family farm as one-day-old goslings. They are free range with plenty of space to roam and the fact that they're slaughtered on site means they don't need to be put through any stress. They are hung for a minimum of 10 days to enhance the flavour, which we found to be rich and buttery. 
15. Turner & George Herb Fed Turkey: from £62.10, Turner & George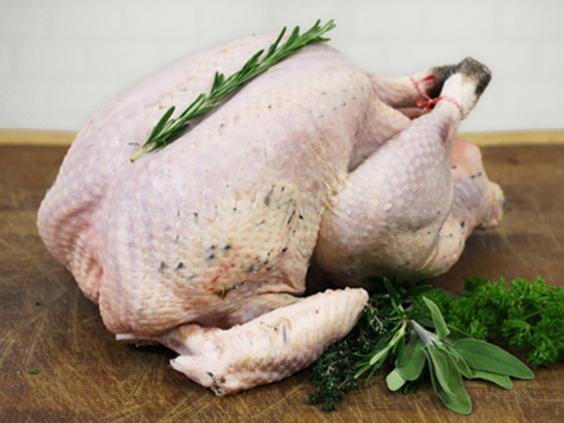 These Yorkshire-bred bronze turkeys also arrive as day old chicks and are reared with great attention to animal welfare from then on. In fact, there's documentation available on their lifespan of the likes we've never seen, which includes being slaughtered on-site to minimise stress. Then they're hung for 10 days. The result is a beautifully rounded bird that's flavour-packed. Plus, it makes amazing gravy. 
The Verdict: Turkeys
If you're feeling lazy, Sainsbury's Taste the Difference Easy Carve Turkey is a doddle to cook and cut. For value for money, we prefer Iceland's Luxury British Whole Brined Turkey with Orange & Thyme Butter, though. Abel & Cole Christmas Feast Box is an utter joy for foodies, while KellyBronze Free Range Turkey is our overall winner when it comes to flavour and succulence – and it comes from a friendly and efficient company that treat their birds well too.
IndyBest product reviews are unbiased, independent advice you can trust. On some occasions, we earn revenue if you click the links and buy the products, but we never allow this to bias our coverage. The reviews are compiled through a mix of expert opinion and real-world testing
Reuse content