Your twenties and thirties should be the time of your skincare life, passed teen breakouts but before anti-ageing concerns — but experience says differently. "The most common skin problem for women in this age group is acne," says Dr Adam Friedmann, consultant dermatologist at The Harley Street Dermatology Clinic. "Expression lines around the forehead and eyes may also be more visible and you may see the beginnings of age spots. You also start seeing the effects of sun damage in your thirties."
"By your thirties, skin barrier function starts to decline," adds Dr Mervyn Patterson (woodfordmedical.com). "Many of the disease processes including acne and the ageing process are closely related to abnormalities of the lipids in the external skin barrier." Alas. So, in our continual quest for 'I woke up like this' skin, we got some advice from the experts and put our testers to work to find skin saviours that deal with hormonal breakouts, brighten dull, tired skin and prevent early ageing — or at least help you age gracefully.
Skincare in this period is all about getting yourself sorted early. "Prevention is is always better than a cure," says Dr Toni Phillips, Clinical Director at DestinationSkin. "The younger you are when you start using hydration products and antioxidants, the better your skin will be when it is more mature. Find products that work for your individual skin concerns and remember that as you age, your skin changes and therefore you will need to change your routine." The most important thing to do is wear sun protection everyday — even when it's grey and miserable. Dr Patterson also recommends looking for products that contain ceramides and free fatty acids to help repair those (catchily titled) lipid abnormalities.
If hormonal breakouts do strike, don't over-do it with the cleansing. "This can dry your skin out instead of treating the problem and forces the skin to produce more oil to compensate for the lost moisture," says Dr Phillips. Instead, she recommends "treating the affected area with a salicylic acid cleanser, which deep cleanses pores from oil and dirt." Some products from our teen skincare guide might help and can be useful well past your 18th birthday.
Bearing all that in mind, we've been putting products through their paces, looking for hard-working lotions and potions that clear, plump and brighten skin that is tired, dull and dehydrated, deal with premature fine lines and protect your skin from future damage.
1. Restore and Replenish Cream Cleanser: £18, John Lewis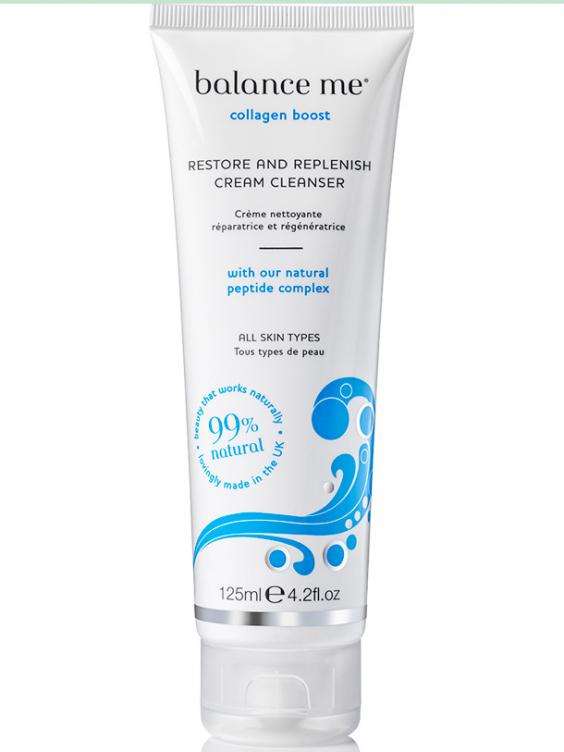 A cream cleanser might not have the satisfying lathering action of a foaming one, but we find they give a deeper clean and don't strip as much moisture. This, from the natural beauty brand, contains a natural peptide complex to boost collagen production and moisturising hyaluronic acid to plump the skin. As it's a water-based cleanser, we recommend using it after an oil-based remover for an effective double cleanse.
2. Kiehls Midnight Recovery Concentrate: £36, John Lewis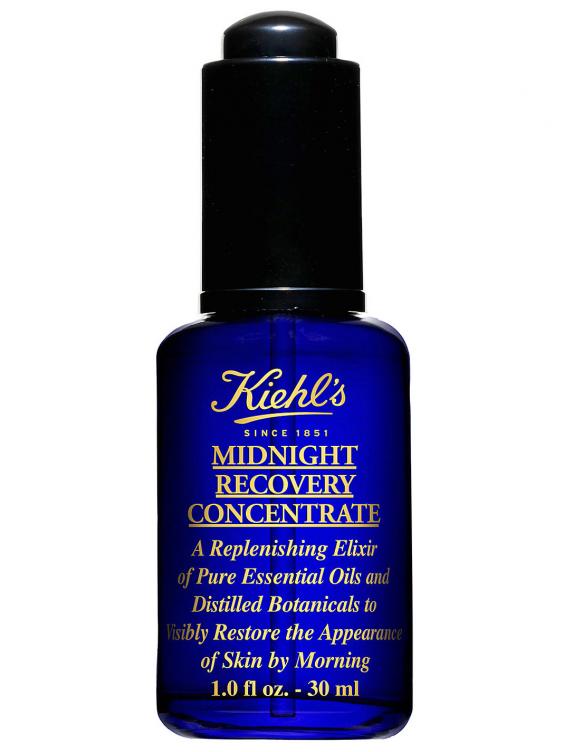 I am immediately suspicious of anything that has gathered a 'cult following', so I approached Midnight Recovery with some trepidation. Oh, how wrong I was. A blend of evening primrose oil, fatty acids, squalene and essential oils, it's plumping and brightening and after going without it for a week, my skin was noticeably blotchier and rougher. It is pricey, so save it for those sleep-deprived times when your skin is looking particularly dull and dehydrated — I keep a bottle next to my bed for late nights post-pub.
3. Super Facialist by Una Brennan Rose Miracle Makeover Facial Oil: £10, Boots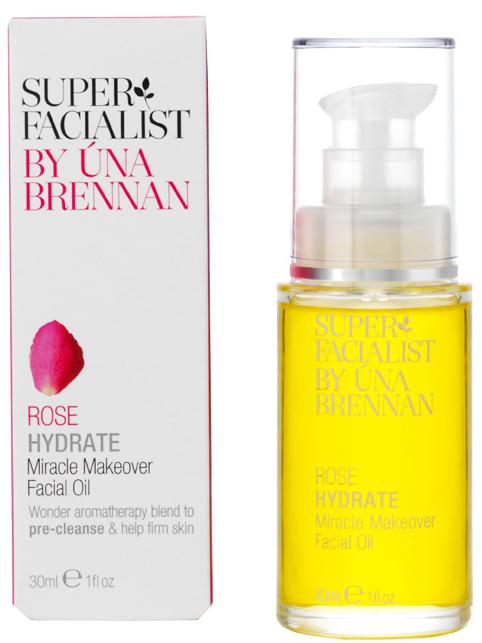 Neals Yard, Balance Me and many other high-end brands have brilliant rose-based facial oils, but this is just as good at less than half the price. It leaves skin moisturised and plumped, improvising suppleness and ironing out fine lines exaggerated by dehydration. Facial oils can be shiny for a few hours after application and don't make a good base for make-up, so we suggest using this before bed. Layer under your night cream for maximum effect.
4. Clinique Take The Day Off Cleansing Balm: £22, John Lewis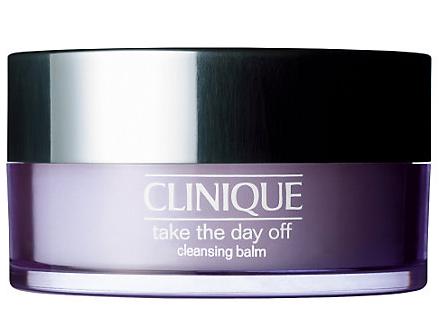 Oil-based cleansers are the most effective way to remove make-up, dissolving layers of primer and foundation and waterproof mascara without rubbing and irritation, but the way a liquid formula runs through your fingers when you're trying to apply it can be annoying. This solid balm version solves the problem. Warm a little in your hands, gently massage into the face and then remove with a hot flannel.
5. REN Vita Mineral Omega 3 Optimum Serum: £25, John Lewis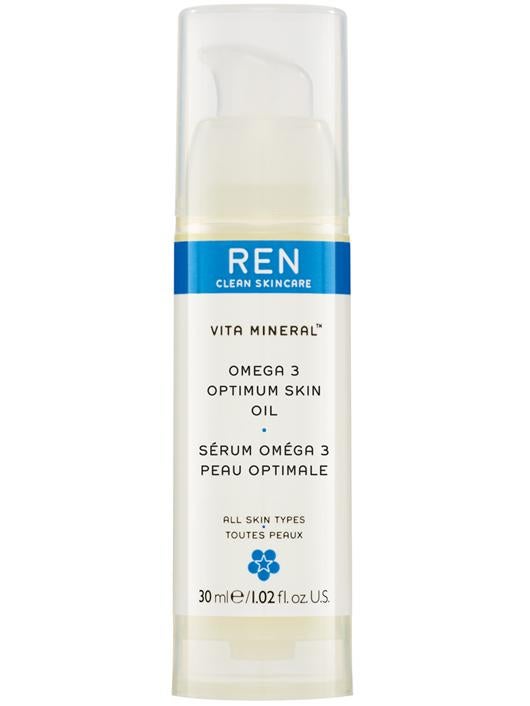 This is a product that punches way above its price-weight. It's packed with those fatty acids that help strengthen and restore the skin's natural lipid barrier and is suitable for all skin types. It feels like an oil on the fingers but it goes on like a serum and leaves skin immediately plumped and hydrated without a trace of grease or tackiness. Far cheaper than most other similar serums, there's really no good reason not to be slathering your face in this right now.
6. Estee Lauder Perfectly Clean Multi-Action Toning Lotion: £23, John Lewis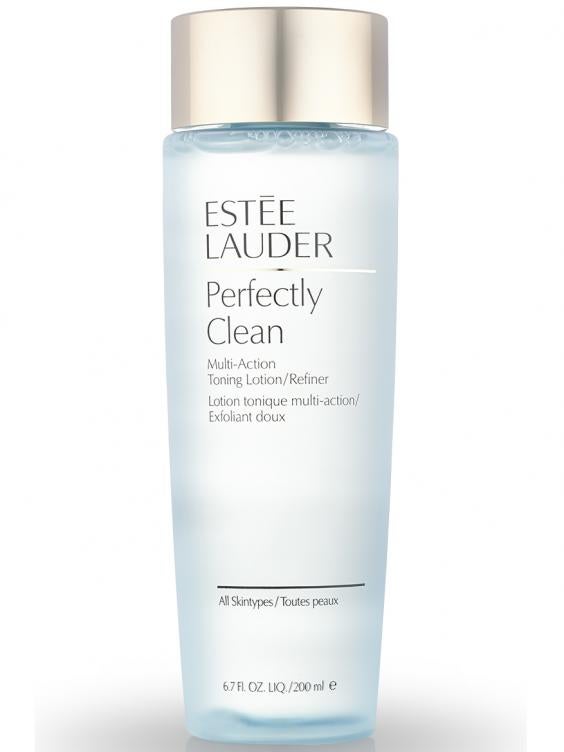 Far from those toners of the perfumed water variety that do very little, liquid exfoliants like this one use alpha hydroxy acids (AHAs) to sweep away the dead skin cells that dull the complexion and clog pores. They also speed up cell turnover, which declines with age. Estee Lauder's does contain alcohol, so if your skin is sensitive or especially dry you may want to try a different formula, but we didn't experience any drying, stinging or eye-watering; just smooth, clear skin.
7. Murad Environmental Shield Intensive-C Radiance Peel: £50, John Lewis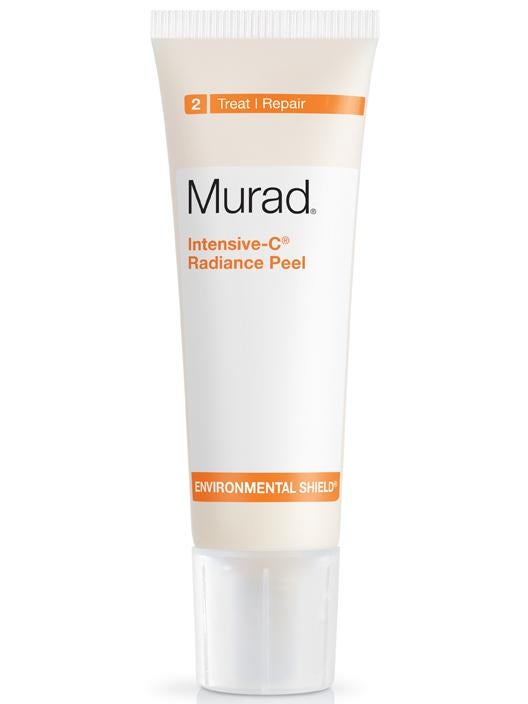 This is a double-whammy of a product. It uses glycolic acid to gently resurface skin and accelerate cell turnover and is also part of Murad's Environmental Shield range, which uses antioxidants, such as Vitamin C, to protect against free radical damage. As Dr Rabia Malik (drrabiamalik.com) says, "antioxidants counteract damage from free radicals in our environment such as cigarette smoke, pollution and UV rays." Our tester said this left her skin soft and radiant and was almost as good as having a facial. Use once-to-twice a week.
8. SPF 50 Protective Face Base: £30, John Lewis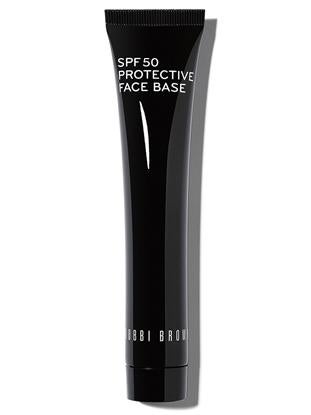 Sun protection is of utmost importance from your teens onwards, but if you missed the early boat, now's the time to start. Even if you wear a BB cream or a tinted moisturiser with SPF protection, you'd have to apply a pretty thick layer to get the benefits, so a separate sunscreen is a must. Bobbi Brown's is a light, non-greasy, high-SPF cream that makes a great base for make-up.
9. Multi-Active Night Youth Recovery Cream: £44, Amazon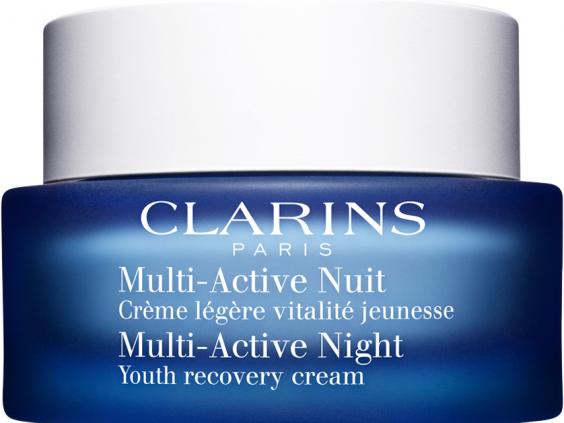 Cell renewal rate is highest at night, so it makes sense to do everything you can to give your skin a helping hand. Clarins' Multi-Active range is designed for women in their thirties to combat the first signs of early ageing (though there's no harm investing in your twenties, too). Our tester found the night cream was excellent on tired, city-dwelling skin, restoring brightness and elasticity by morning, moisturising without being heavy, and plumping fine lines that are exacerbated by dehydration.
10. Indeed Labs Retinol Reface Skin Resurfacer: £15, Boots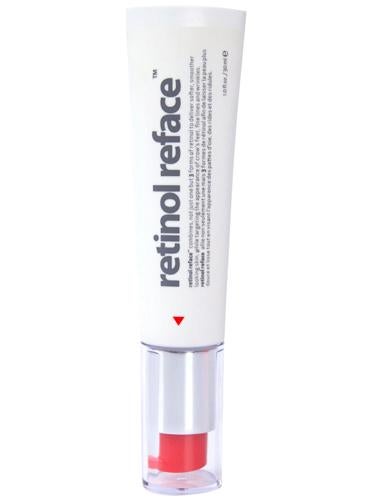 Retinol is the one ingredient that's widely agreed upon as an anti-ager that actually works. Dr Malik recommends using a treatment containing Vitamin A (from which retinol is derived) from age 30 onwards: "This helps stimulate collagen levels as well as skin turnover." Indeed Labs' non-greasy serum is the most non-irritating version we tried and is considerably cheaper than most retinol products on the market, too. Our tester saw visible results on discolouration and fine lines between the brows and around the mouth within eight weeks. Use after cleansing and toning, before everything else.
Verdict:
For sheer price-to-results ratio, REN's serum, Superfacialist's rose oil and Balance Me's cream cleanser make one mighty trio of hydrating, antioxidant, fatty acid power. And, whichever you choose, wear sunscreen. We know we sound like your mum, but you'll thank us later.
IndyBest product reviews are unbiased, independent advice you can trust. On some occasions, we earn revenue if you click the links and buy the products, but we never allow this to bias our coverage. The reviews are compiled through a mix of expert opinion and real-world testing
Reuse content