Can you sense it? The onset of summer? The lumbering approach of sweaty commutes, longing looks out of the office window and maybe, just maybe, a pleasant day out?  
Spring has faded away like a rarely messaged Tinder crush and the mercury is rising, which means it must be time for a new fragrance or two. 
Yes, we all have our old favourites. Everyone does. The go-to scent that you've been throwing on since God-knows-when. But change is good, change can be fun and if you're planning on looking bored at a failed BBQ or two you might as well get complimented on your aroma rather than your tan lines.
Here are some of the best fragrances, newly released for the warmer months. We've covered everything you need to know, from how it smells to how long long it lasts, as well as how cool the bottle looks on your dresser.
1. Narciso Rodriguez For Him Bleu Noir Eau de Toilette: £34.95 for 50ml, All Beauty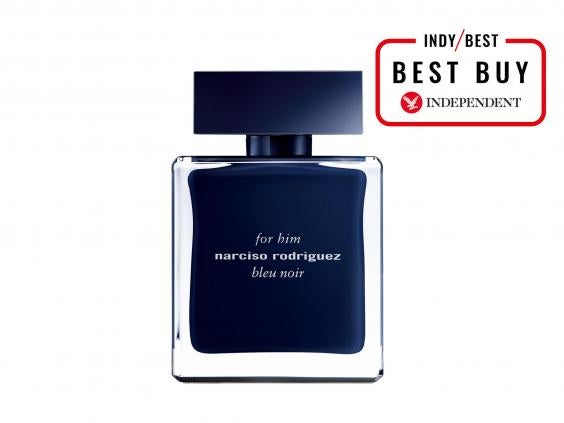 This is the first male fragrance from Narciso Rodriguez in a while, but it's most definitely worth the wait. It's an amazing blend of cardamom and nutmeg, which combines with other woody tones to generate a musky, but not smoky overall smell. After spraying, it doesn't whack you around the face and leave your senses battered and bruised. It's all smells very natural and the complex scent matures over time. The bottle itself does make it rather tricky to figure out how much you have left, but it does look stunning – far too good to be left in the bathroom cabinet. If you rarely change your fragrance, give this a go – you might have found your new favourite, at a very reasonable price for the quality.
2. Issey Miyake Nuit d'Issey Bleu Astral Eau de Toilette: £43 for 75ml, The Perfume Shop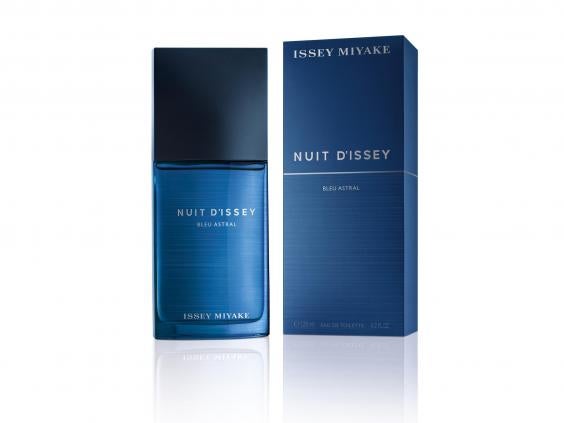 Issey Miyake has been a favourite for men's fragrances ever since L'eau d'Issey Pour Homme arrived on the scene in 1994. The distinctive bottle and fragrance has had a few adaptations over the years, and 2017 welcomes Bleu Astral into the fold. There are appealing notes of citrus coupled with an equally spicy coriander, and there's a herbal undertone. This fragrance starts off quite excitable and on your skin and then mellows down into a sophisticated, long-lasting scent. We managed to get at least nine or so hours out of a morning spritz, which is good considering the price. It's tricky to compete with the original Issey Miyake, but this is a fantastic addition to the family.
3. Joop! Wow! Eau de Toilette: £39 for 60ml, The Perfume Shop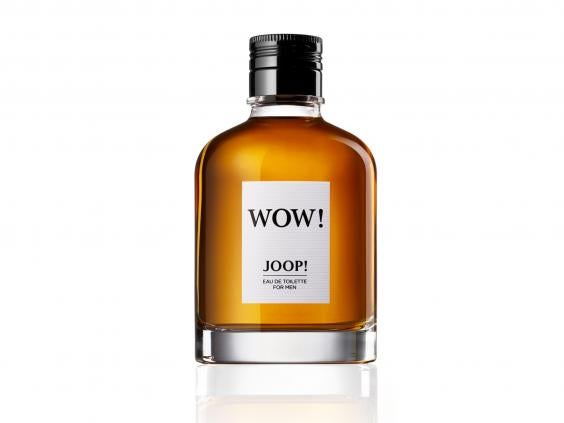 The first thing that strikes you about Wow! is the colour. Its golden amber liquid is almost like whisky being served in a mini-tester bottle. The fragrance itself is wonderfully woody and just the right level of sweet. Some Joop! fragrances, among others in this price range, can occasionally feel like you're spraying on an alcopop, but not this one. It's refined, not too overpowering, and the addition of tonka bean is a great little addition to make it pop. Its only downside is a fairly short lifespan on your skin, as after five or six hours we had almost entirely lost it. That said, the bottle is compact enough for you to carry around and whip out when needed.
4. Calvin Klein CK All Eau de Toilette: £39.94 for 200ml, Boots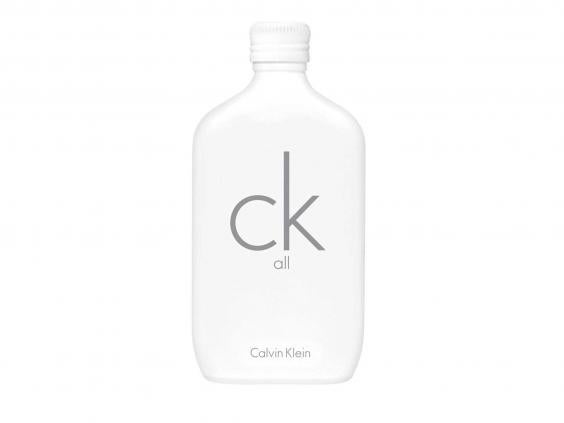 Calvin Klein has done it again with this fantastic everyday scent. Not only is it subtle enough to be worn and topped up as often as you like, it also continues the brand's mission to appeal to everyone, regardless of gender or gender identity. It follows in the exemplary footsteps of CK One, the unisex scent that come out over two decades ago (yes, really). The clean and exceedingly pleasing scent – no spices or harsh tones, just a base of citrus with florals on top – is welcoming, accessible and pretty darn addictive. The bottle comes with a removable spritzer, making it ideal for taking away on holiday or stowing in the bottom of your rucksack. Its lifespan is pretty impressive for such a subtle and clean scent. Spraying it first thing will last you the majority of the day, but it will probably need a refresh later on.
5. Bottega Veneta Pour Homme Parfum Eau de Parfum: £80 for 90ml, Harrods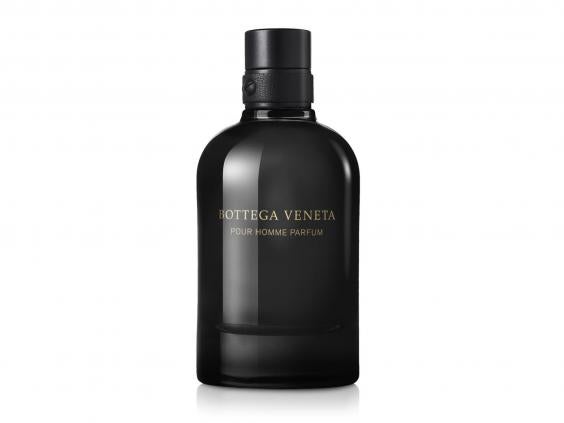 Featuring scents of cedar leaves and cardamom (seemingly a running theme this year), Bottega Veneta packs a whole lot into one spray. The cardamom cuts through everything nicely, leaving you with a fragrance that is much smarter than you originally give it credit for. It aims to conjure up a forest, as the smell of pine and earthy textures begin to filter through – it's really delightful. It doesn't last particularly long on the skin, so is perhaps best to save for a special occasion, especially because the overall scent is just so darn appealing. The brand is renowned for its leather products – from handbags to shoes – and we love the genuine leather collar on this bottle.
6. Tom Ford Private Blend Sole Di Positano Eau de Parfum: £155 for 50ml, John Lewis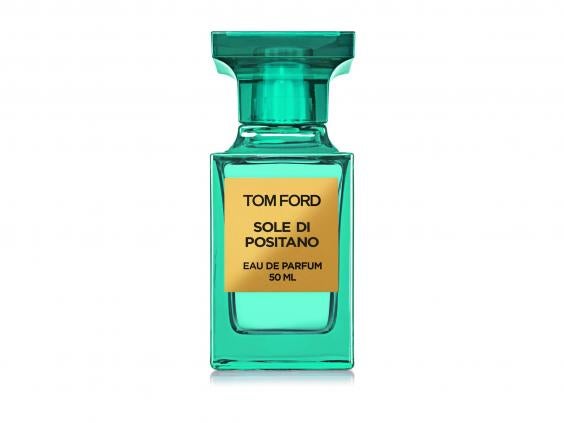 It would have been very tricky to put together a fragrance list without including something from Tom Ford. The designer, director, screenwriter and master of fragrances seemingly can do no wrong in the latter category – if you've picked up a style magazine in the last few years, chances are you'll have read about the quality and overall wearability of his perfumes. This latest offering is a delicious addition to the Neroli Portofino collection. Presented in a bright green bottle, matching its cousins in shape, this summery spray offers up bitter orange, lemons and jasmine. Connoisseurs will pick up on the notes of ylang-ylang and sandalwood. As with most of the Tom Ford collection, the spray lasts a long time on the skin, which is a blessing as it's one of the more expensive fragrances on the list. This is a true summer bloomer, something for special occasions rather than your day-to-day wear – unless you're an extravagant soul.
7. Jo Malone London Cologne Intense Myrrh & Tonka Cologne: £112 for 100ml, House of Fraser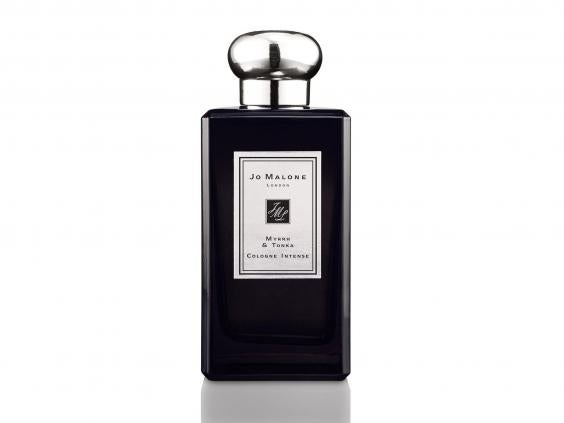 This release is the latest from Jo Malone's Cologne Intense range – and this certainly lives up to the name, with an immediately powerful scent that will please anyone with a sweet tooth. This is a cologne to use sparingly, as the most powerful components (the myrrh and tonka bean) fight for dominance. Once it's on your skin and calms down a little however, the overall effect is gorgeous – a rich aroma that eventually mellows into a delicate profile of sweet, smoky and creamy. The promised floral notes were lost on us slightly, but the warm sweetness was a winner. We think the dusky fragrance makes it a great unisex choice. It lasts around eight or nine hours.
8. Hugo Boss Bottled Tonic Eau de Toilette: £40.05 for 50ml, John Lewis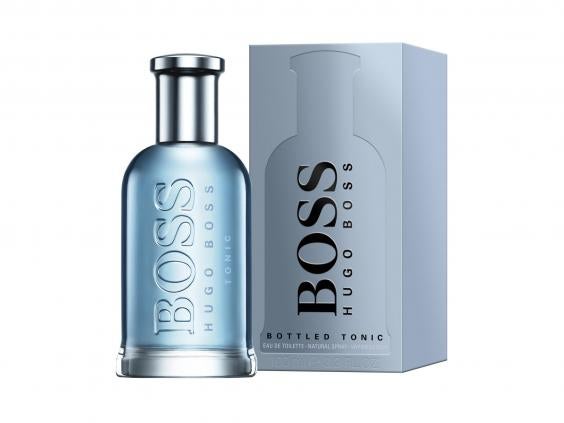 We reckon that many guys will have owned a Hugo Boss fragrance at some point, and this eau de toilette may just tempt you back to the collection. The fresh, zingy scent is something you can whack on at any time in the day, or have rolling around in rucksack for when it's needed. Its enjoyable citrus, grapefruit and apple fragrance blends away to reveal ginger and cloves. It's long-lasting, too, at around seven hours, and as it matures it only smells better. It will certainly work as the base cologne for the day before you move onto something more extravagant at night.
9. Atelier Cologne Clémentine California: £90 for 100ml, Selfridges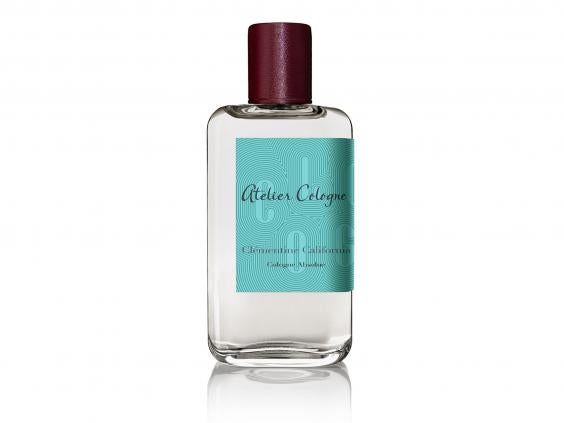 If you name your fragrance Clémentine California, there are only a few things that really spring to anyone's mind: zesty orange trees, the warmth of the left coast and a decidedly summer vibe.  This terrific little creation manages to pull together all those scents you might have once thought were a little laboured and worn out. But the way the core components of this scent are treated generates something totally new altogether. The fresh and seemingly endless scent boasts clementines from California, star anise from China and sandalwood. All three come together to evoke a walk through a dusty orange grove. Its lifespan isn't as long as other colognes we tested, however. It's currently out of stock in the UK, but will be arriving back shortly.
10. Jusbox Black Powder Eau de Parfum: £130 for 78ml, Selfridges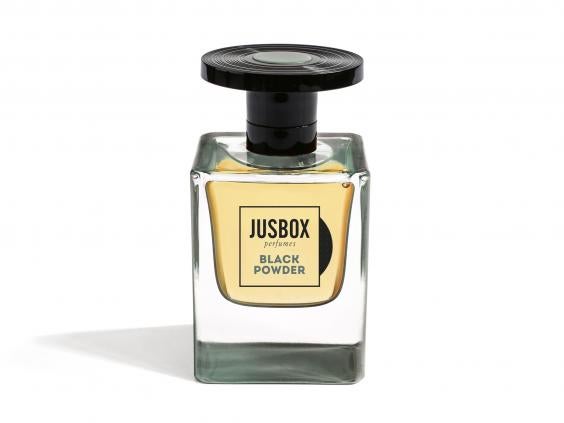 This will knock your socks off if you're not careful. It's initially very smoky, but once you get past that, other rich smells – of sandalwood and other earthy notes – start to rise up, making this one of the deepest and most powerful fragrances on our list. It feels like quite a leap from Jusbox's previous, equally excellent creation, and it's certainly not for the faint of heart. The fragrance is supposedly inspired by the grunge scene of the 1990s, and comes with an accompanying playlist.
Buy now

11. Miller Harris Le Cedre Eau de Parfum: £155 for 100ml, John Lewis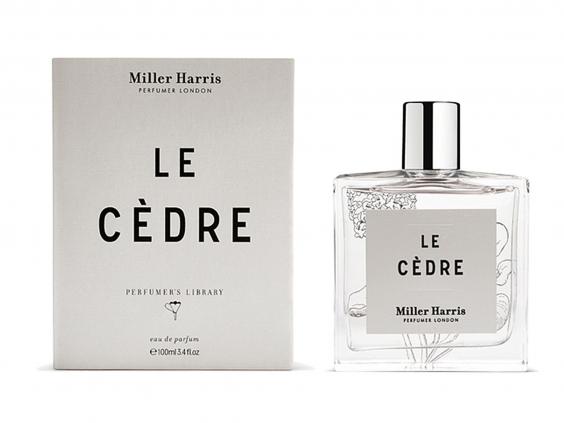 Part of Miller Harris's Library collection, we are fans of this subtly spicy blend of cedarwood and black orchid that makes us think of hot summer days. It's unisex but  there is something quite masculine about the peppery top notes and woody base, though you will probably find the women in your life will take to it as well. The smart red and white presentation box looks good on the dressing table, too. 

Buy now
The Verdict: Men's fragrances for summer
If you're brave enough to put down your usual oval- or sailor-shaped bottle and pick up something new, you really can't go too wrong with Narciso Rodriguez Bleu Noir. It's smart, stylish and a real crowd-pleaser. If it doesn't captivate you immediately, it will most certainly grow on you in time. We would be remiss not to give it a little nod to Issey Miyake – the brand's fragrances continue going from strength to strength, and this latest edition is a wonderful addition to the family.
IndyBest product reviews are unbiased, independent advice you can trust. On some occasions, we earn revenue if you click the links and buy the products, but we never allow this to bias our coverage. The reviews are compiled through a mix of expert opinion and real-world testing
Reuse content