When the sun's out, nothing beats cooking and eating al fresco. So we've rounded up the best of this season's barbecues so that you don't have to miss out on the fun.
Whether you want something cheap and cheerful for an occasional barbecue on your roof terrace or something bigger that makes the most of the current barbecuing trend for smoking, we've picked the best of them.
1. Barbecook Major, £140, amazon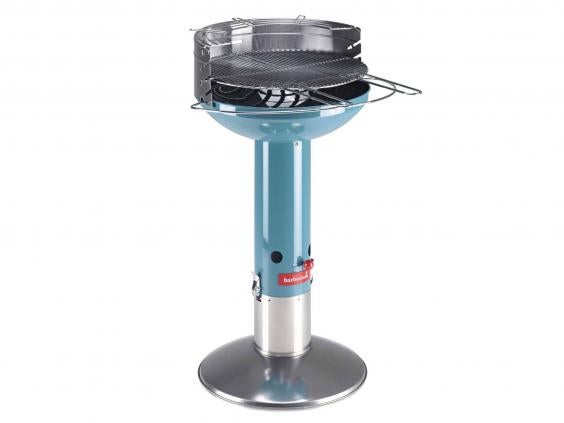 Forget waiting hours for the coals to heat, this smart barbecue is ready for cooking in 15 minutes. Available in three new colours for 2014 – red, lime green and turquoise – it looks great and it's light to carry. The variable height grill helps avoid flare-ups and keep things grilling evenly.
2. Cobb Barbecue Cooking System, £120, amazon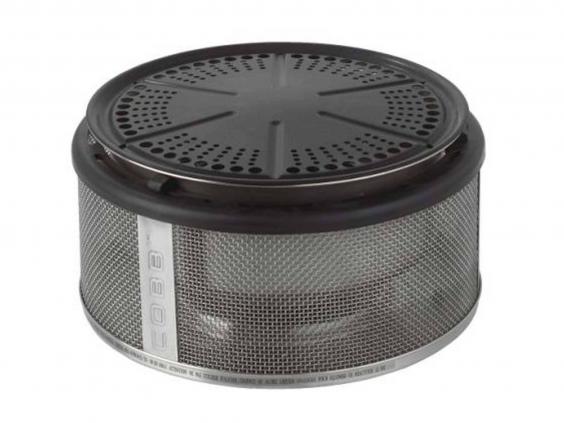 This innovative bit of kit is as fuel-efficient as it gets; a handful of briquettes will keep it cooking for three hours. Food is kept separate from the charcoal so you won't get smoked out or accidentally massacre your meat. It's super-versatile - as well as being a master griller, it will roast a chicken or smoke your meat.
3. Garden Street Lifestyle Half Barrel, £70, gardenstreet.co.uk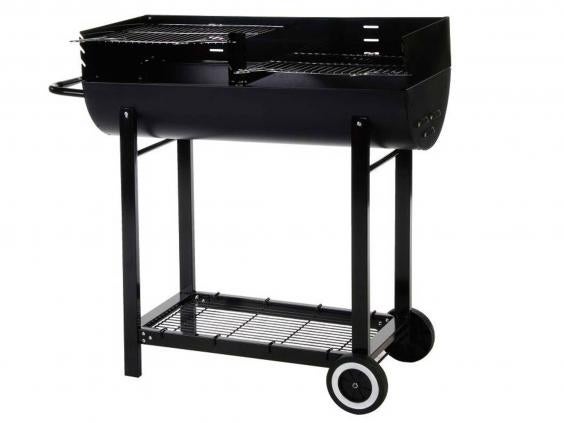 If summer parties are your thing, this large, versatile barbecue will do you proud. It's got a big cooking area with two chrome grills which can be placed at various heights for better heat control and it's also got a storage shelf and wheels so you can move it around easily.
4. Weber Smokey Joe, £70, johnlewis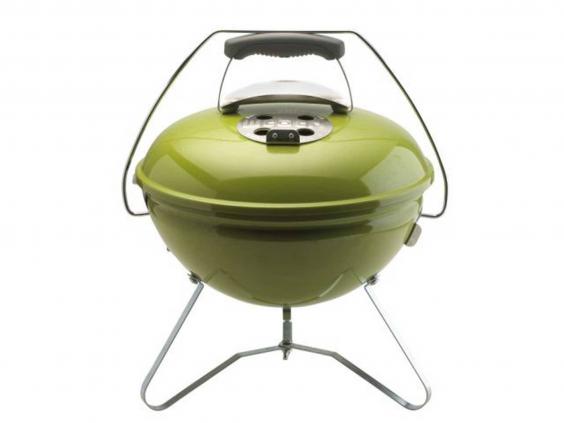 The US specialists have come up trumps with this compact, lightweight kettle-style barbecue. Take it to the beach, camping or on a picnic – it is just the thing for sizzling everything from sausages to haloumi. Nifty features include the aluminium ash catcher, heat-resistant handle and tuck-away lid holder.
5. Bar-Be-Quick Party Size instant barbecue, £11 (for a twin pack), argos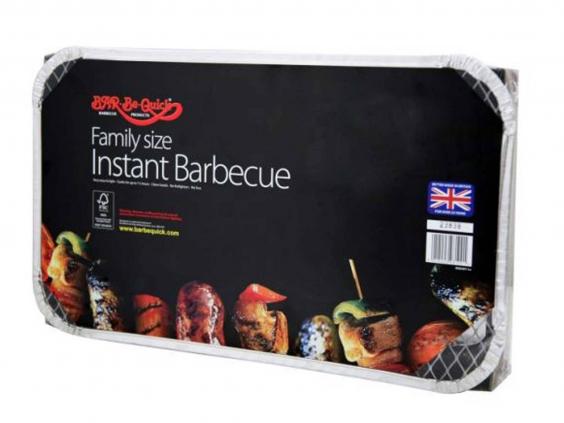 One for when the sun comes out unexpectedly, this is ready to cook in 20 minutes, there's space to grill for up to 10 people and it will last for a good 90 minutes. When you're finished, you can chuck the whole thing away.
6. Tesco Direct Red Kettle, £40, tesco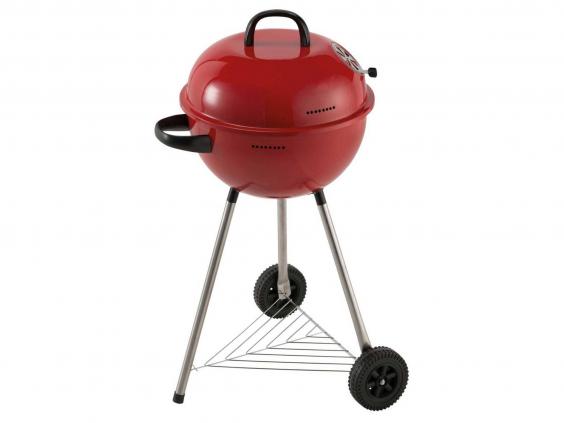 If you don't barbecue much or you have a small outdoor space, this steel kettle-style barbecue with 45 x 45cm cooking space is a good budget option. It includes an integrated air vent, warming rack and wheels to transport it.
7. Weber Smokey Mountain, £299, johnlewis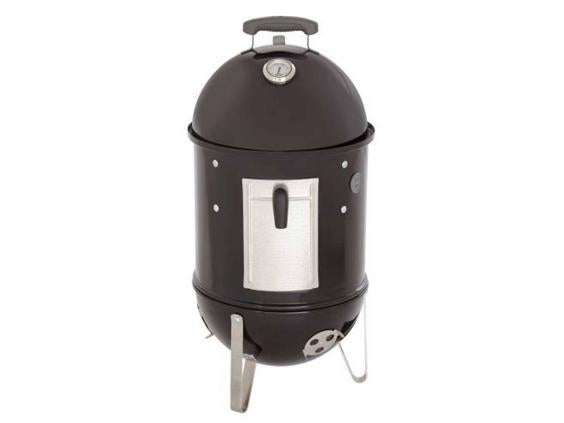 The hottest trend for barbecuing this year is smoking, where you cook low and slow. Fill the fuel compartment with charcoal, then wait for the thermometer to reach the perfect smoking point. Smoke is funnelled up the grill, keeping ash and charcoal below for maximum smokiness and minimal maintenance.
8. Landmann Tennessee Smoker, £99, amazon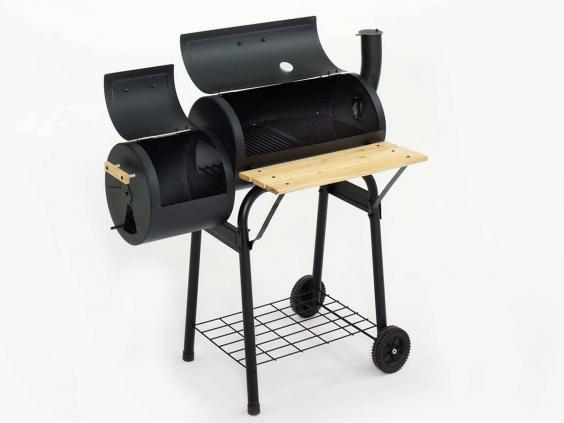 If you shudder at the thought of cremated burgers and blackened chicken, this will appeal as it cooks low and slow over several hours, leaving you with juicy meat that falls off the bone. The smoke from the wood chips adds extra flavour, but keep an eye on the integrated thermometer.
9. Jamie Oliver The Park, £50, amazon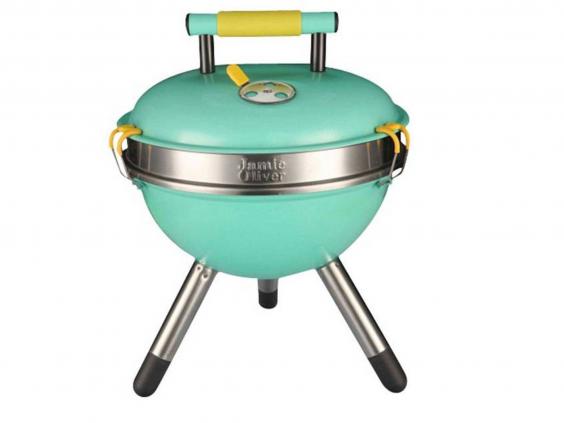 No need to restrict your barbecued feasts to the back garden with this funky portable option that looks at home at a festival, park or on the beach. It's hard-wearing, with a porcelain enamel-coated lid and locking clips for easy storage.
10. Garden Trading Kadai, £220, cuckooland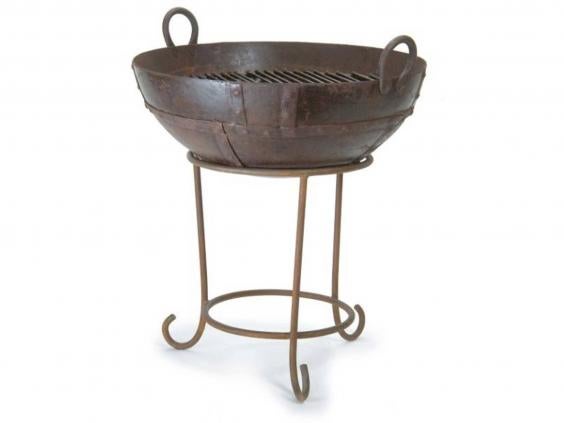 This is a barbecue you'll want to show off. The vintage-looking iron bowl and stand look great and it doubles up as a patio heater. And there's an impressively large grilling area for when you're entertaining.
Verdict:
For an astonishingly fuel-efficient option, opt for the Cobb Barbecue Cooking System. For feeding the masses without spending a bomb, we'd recommend the Garden Street Lifestyle Half Barrel. And for barbecuing on the move, the Weber Smokey Joe will see you through years of lazy lunches at the park or on the beach.
Read more: 10 best gas barbecues