For those of us who love a good cup of coffee – or simply need a caffeine fix to get us through the day – there is nothing better than discovering a delicious new brew. And now, it's easier than ever to explore new coffees, with a growing number of companies hopping onto the subscription box bandwagon. 
We've put a range of coffee subscriptions that deliver freshly-roasted beans across the UK to the test. So whether you're looking for a last-minute Christmas gift for the coffee lovers in your life or simply want to treat yourself, we've got you covered.
Different companies offer different frequencies and volumes of coffee through the door and some will let you pick out what form you want it to come in, ground or wholebean, for example. If you're buying for someone else, make sure you check how they usually take their brew. 
1. Coffee Factory: from £7.50 per month, Coffee Factory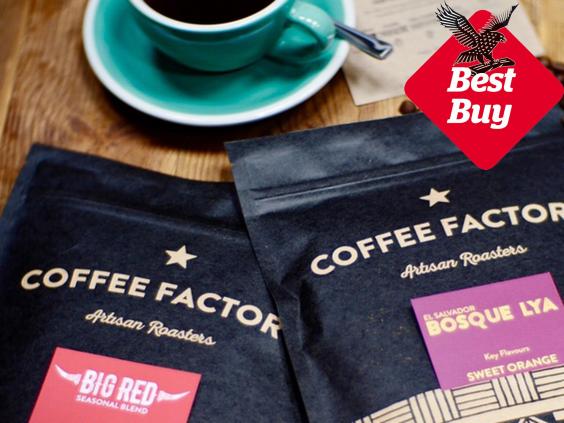 The family-run, Devon-based Coffee Factory uses micro-roasted, 100 per cent Arabica beans, which are packaged up and sent out within 24 hours of roasting. Each delivery comes with info on the coffee's provenance and the key flavours of each roast, with helpful ratings on the body, acidity and sweetness of the beans. Its suppliers are also committed to environmental, social and economic sustainability. The El Salvador Finca Bosque Lya coffee is one of the company's favourites – and with good reason. Grown in El Salvador on the foothills of the Ilamatepec Volcano, it makes for a sweet and smooth brew with hints of orange. It's one of at least seven different coffees to choose from, and two different subscription plans available: the Best of Both option, for £14.95, includes two 250g bags per month, while the Roasters Choice plan gives you a 250g bag every month for £7.50. Available as a gift.
2. Pact Coffee: From £6.95 per delivery, Pact Coffee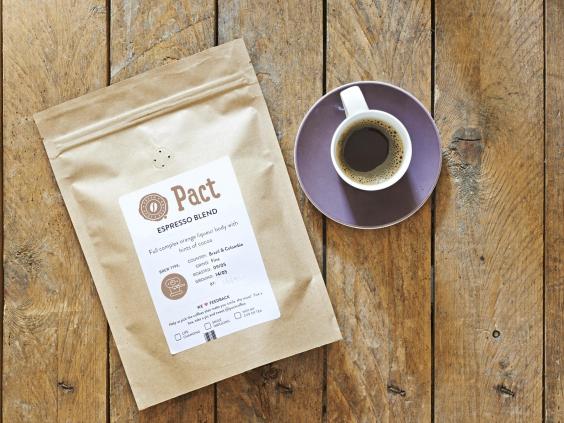 Everything at Pact is done with care. That's not just in the choice of beans or the way they're roasted, ground and packed, but also the good that it does in sourcing the beans in the first place. The company has direct trade relationships with farmers, meaning that its pays more than the Fairtrade price for its coffee. It also means that there's a straight line between you and the coffee, and you know where it's come from. When you sign up, you'll be asked whether you prefer bags or pods, how you brew your coffee, whether you want it ground or wholebean, regular or decaf. All this info is then used to pick your coffee. Delivery is flexible, able to be increased incrementally from every day to once every 45 days. Available as a gift voucher.
3. Perky Blenders: £6.50 per delivery, Perky Blenders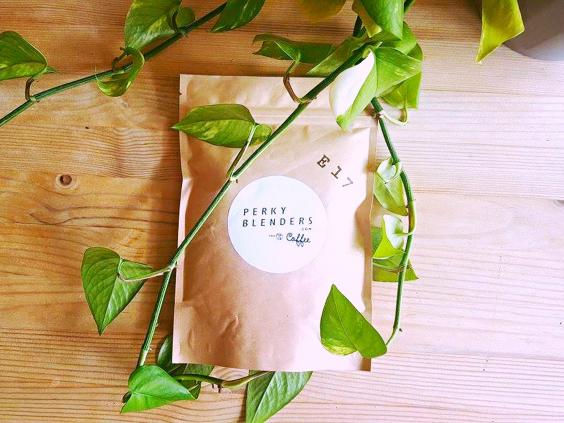 Aside from its brilliantly punning name, Perky Blenders offers a fastidiously chosen selection, with beans from Brazil to Rwanda, all put together in east London. You can choose only to have single-origin coffee, a different option each month, or have Perky Blenders pick for you (at Christmas, for instance, the company offers a chocolate-y, hazelnut-y coffee called "Coffee! The Herald Angels Sing"). All of those are beautifully put together by a careful and small business, and then put through your door in fresh packets. Delivery is customisable, with weekly being the most frequent option available, and the coffee is specific to your favoured brewing technique. Available as a gift voucher.
4. Weanie Beans: £71 per year, Weanie Beans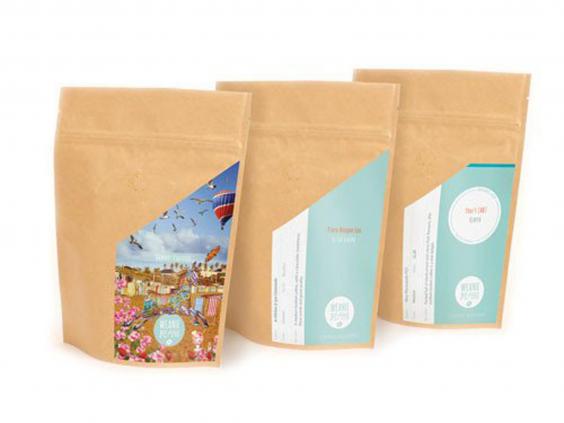 Weanie Beans is like many of the other companies on this list: a small operation that offers a great selection of coffee through your door. But it stands out because the choices are so clearly thought through – it might be a new coffee that the company is looking at, an old favourite, or something specifically chosen for the season like an autumnal blend. On the second Thursday of each month, the company will pick 250g of those out, package them up and send them to you, along with notes on its origins and instructions on the ideal brewing method. Available as a gift.
5. Has Bean Coffee: from £30 per month, Has Bean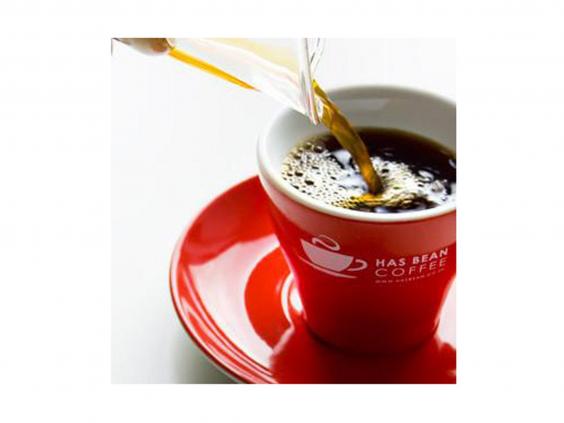 For the more dedicated coffee lover, Has Bean Coffee offers a truly immersive experience, with online videos accompanying each roast, showing subscribers exactly where their beans have come from and introducing them to the farmers who have grown them. The company is based in Stafford, but it travels the world in search of the finest beans to bring home – the selection now includes coffee from at least nine countries across Africa and the Americas. A one-month subscription will get you four different 250g bags of coffee for £30 at once, or you can opt for a weekly subscription for £6.50 a pop. More adventurous coffee drinkers can also sign up for Steve's Super Secret Stash subscription, which offers a year-long supply of exclusive coffees, curated by Has Bean's founder Stephen Leighton, that coffee drinkers "won't be able to get anywhere else" for a total of £75. 
6. Django Coffee Co: From £22 per month, Django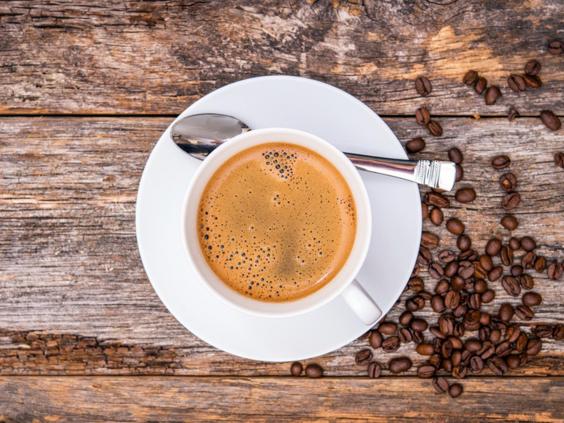 All of Django's single-origin Arabica beans are hand-roasted in small batches and posted the same day, with roast dates printed on the packaging. The company works strictly with suppliers with a focus on sustainability, and who pay a fair price to farmers. Each delivery comes with colourful notes on origin and variety of the beans, the altitude they were produced at, how they were processed and flavour. We tried the Burundi Mpanga with delicious notes of orange, black cherry and milk chocolate. There are three different subscription options available that allow you to choose between weekly and bi-weekly deliveries. 
7. Cafédirect Handpicked: £7.95 per month, Cafédirect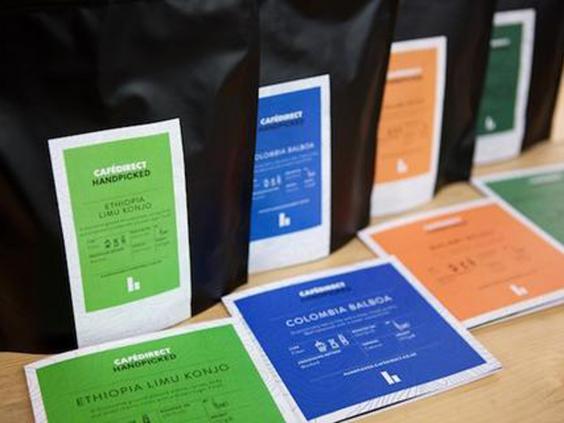 Cafédirect is a London-based roaster that works with microlot farmers from around the world in a bid to help coffee lovers "travel the world cup by cup". It offers two different plans: the more adventurous Discovery subscription surprises you every month with a bag of beans from a different country each time. Each delivery includes a 250g bag of freshly-roasted beans, with a booklet detailing the journey your coffee has taken from farm to cup. It also includes notes on each set of beans, as well as suggested brewing methods. For those who know exactly what they want, the Destination plan, which lets you pick your own beans, might be better. We suggest the Rich and Chocolatey coffee, which comes from the Huehuetenango region in Guatemala, for those with a sweet tooth – it certainly lives up to its name. Both subscription plans start at £7.95 for one 250g bag a month.
The Verdict: Coffee subscription services 
While all of these coffee roasters bring something special to the table, The Coffee Factory's subscription service stands out as a local company with delicious options and a strong focus on sustainability. Still, we would recommend mixing things up and giving a few of these subscriptions a try before settling down with just one.
IndyBest product reviews are unbiased, independent advice you can trust. On some occasions, we earn revenue if you click the links and buy the products, but we never allow this to bias our coverage. The reviews are compiled through a mix of expert opinion and real-world testing