Blunt peelers and bad graters are the bane of too many a kitchen. Don't make yourself (or your hands) suffer any more; it doesn't cost much to replace dull and ineffectual gadgets with with razor-sharp blades and designs. Indy Best has picked the greatest (sorry) of the lot.
1. Victorinox Double-Edged Peeler: £4.95, divertimenti.co.uk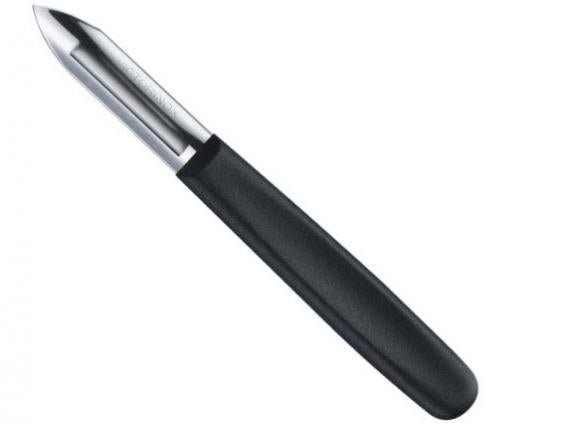 Victorinox provide the country's military with the Swiss Army Knife. Their dedication to precision and practicality is felt in this double-edged peeler, which works for right- and left-handers. Its sharp, stainless steel blade and lightweight nylon handle allows you to peel piles of spuds in a flash.
2. Kuhn Rikon Julienne Peeler: £10.31, amazon.co.uk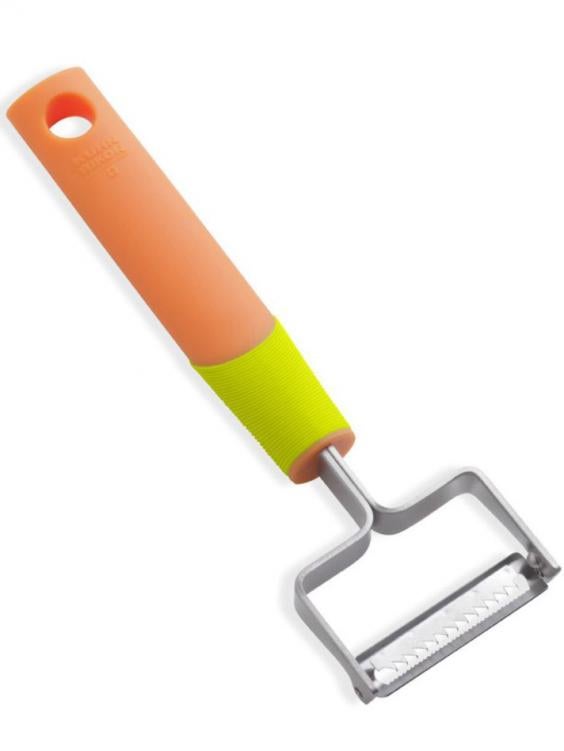 The julienne peeler is an underrated gadget. Whizz this one over your veg and you'll have voluminous strands of goodness in seconds. Perfect for carrot salad, celeriac remoulade or courgette noodles.
3. OXO Good Grips Swivel Peeler: £3.99, dunelm-mill.com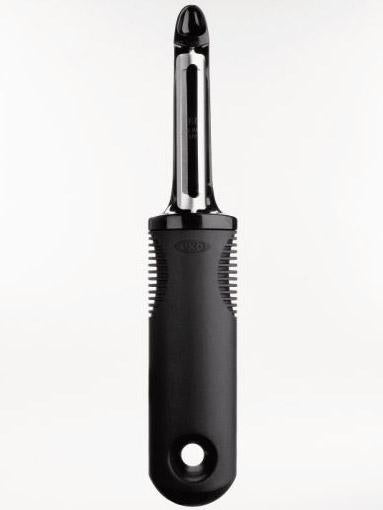 Even in wet hands, the ergonomic handle of this sturdy peeler doesn't slide around, keeping fingers and nails safe from its sharp blade. The precise, swiveling blade makes it great for awkward shapes and a small scoop removes eyes and blemishes easily.
4. Apple Master: £14.99, lakeland.co.uk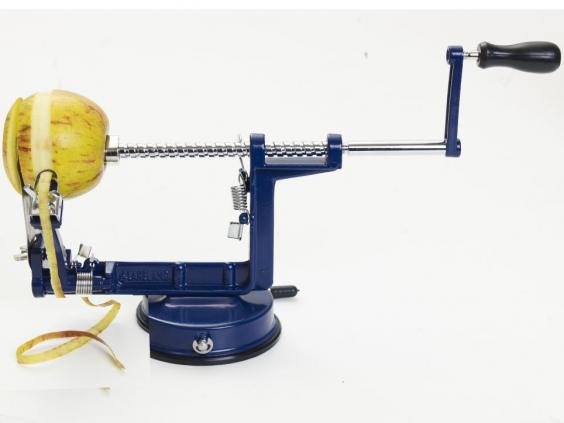 Spike an apple on the end, twist the handle et voilà: a peeled, cored and sliced fruit in under a minute. Serve the rings alongside cheese or oven-dry them for healthy crisps. Fussy little ones will enjoy giving this one a go, too.
5. Jamie Oliver 3-in-1 Peeler: £12.40, hartsofstur.com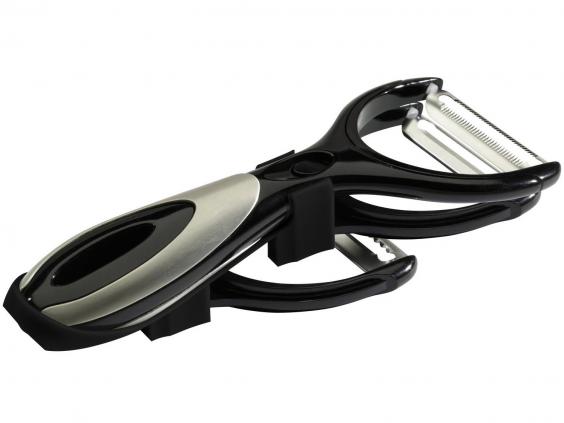 The King of the Kitchen's multipack of peelers comes with three interchangeable, clip-on blades; julienne, serrated (for soft fruit) and a standard straight blade. Y-shaped, this one is particularly good for larger veg. It also comes with a handy case.
6. OXO Good Grips Box Grater: £16, houseoffraser.co.uk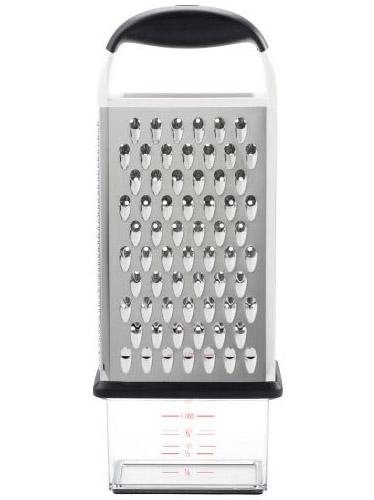 The four sides on this no-fuss gadget give four grating options, a solid and durable handle provides excellent grip and a non-slip lip on the bottom means there's no danger of it skidding across the counter. It even comes with a detachable box (with measurements and a lid) to grate into directly.
7. Microplane Professional Series Coarse Grater: £23.95, hartsofstur.com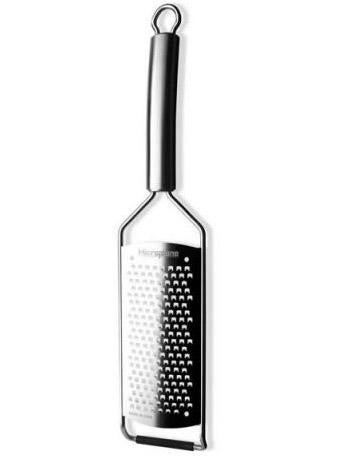 Originally manufacturers of woodwork appliances, Microplane expanded into graters when a Canadian housewife who, fed up with her blunt utensils, started using her husband's carpentry tools. Now they're made out of surgical-grade stainless steel that stays sharp for years. This coarse version works as both grater and zester, and handles garlic cloves, too.
8. Ikea Chosigt Grater with Container: £2.20, ikea.com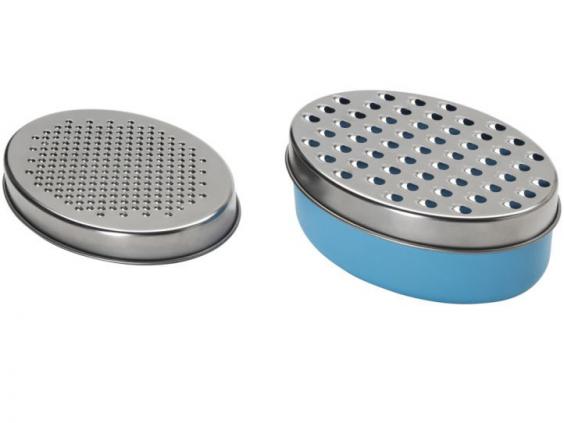 Avoid wastage with Ikea's nifty grater. Choose from one of the two graters, pop them on and grate straight into the plastic container. Cover any leftovers with the plastic lid that comes with it.
9. Judge Cheese Grater: £13.94, hartsofstur.com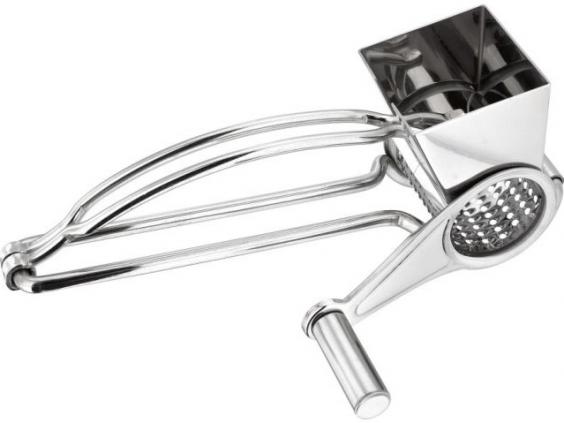 We love the look of this retro Mouli-style grater. Judge's rotary drum can be switched to suit left-handers, while the hinged clamp holds cheese, garlic or carrots in place nicely. Much safer than other graters, since fingers never get near the blade, it's ideal if you're cooking with little ones.
10. Wüsthof Two-Way Grater: £21, inthehaus.co.uk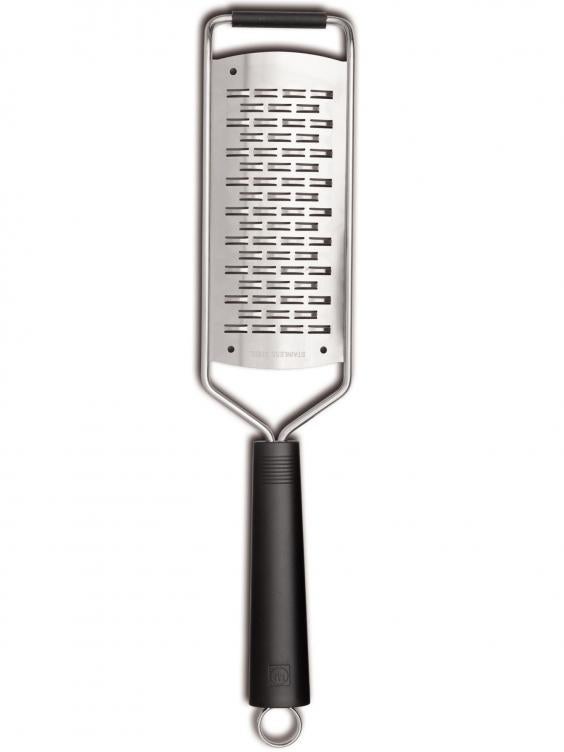 Wüsthof blades are found in top kitchens and this grater proves why. With its keen blades and slick design – this plane-style grater deserves a space in every kitchen. Best of all, its teeth are double-sided, so it grates with both back and forward motion.
Verdict:
5:2ers and Paleo dieters should look no further than Kuhn Rikon's julienne peeler, which makes spaghetti-like strands from vegetables (without the extra calories) with little more than a flick of a wrist. If you're looking for more of an all-rounder, however, go for Jamie Oliver's versatile 3-in-1 number. On the grater side of things, for restaurant-quality shavings, Microplane and Wüsthof's offerings are excellent choices, while OXO's box grater is the family favourite that will last for years.
IndyBest product reviews are unbiased, independent advice you can trust. On some occasions, we earn revenue if you click the links and buy the products, but we never allow this to bias our coverage. The reviews are compiled through a mix of expert opinion and real-world testing
Reuse content