Whether you're intending to take a sober sabbatical or just trying a spot of moderation management, these grown up, non-alcoholic options are a world away from the sugar-laden softies we grew up with.
Solving the dilemma of what to drink when you're not drinking, the innovative new brands on the market offer something for every occasion, be it an aperitif to share with friends or a mocktail for one, we've got it covered.
More of us are shunning alcohol than ever before in the quest for better health, sounder sleep, clearer skin or to raise much-needed funds for charity. Macmillan Cancer Support's Go Sober For October campaign is growing by the day, with so far more than 56,000 people signed up to the challenge. So if you've been sitting on the fence, waiting to jump on the wagon, we'd say now is the time.
The team behind food and drink review site Crummbs have quaffed their way through a long list of grown-up soft drinks to bring you their favourite bottles and cans. 
1. Seedlip Spice 94 70cl: £23.95, The Whisky Exchange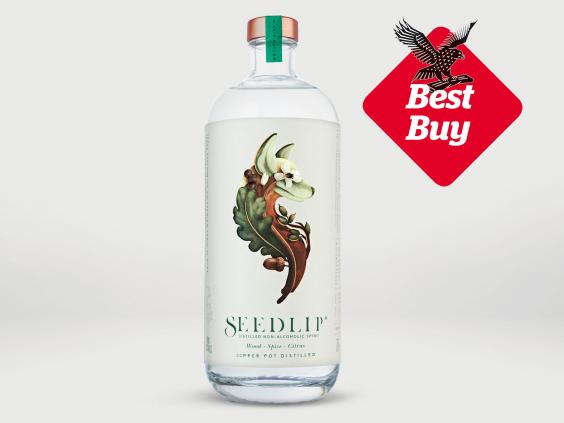 Shying away from the standard fruity and sweet offerings, Seedlip is the world's first distilled non-alcoholic spirit. It combines six individually-distilled barks, spices and citrus peels to create a complex blend best sipped long with tonic or short with brine as a non-alcoholic martini. Blended and bottled in England, the unique distilling process (similar to that of gin), boasts zero calories, is sugar, sweetener and artificial flavour-free, making it the go-to option for those looking for a credible alternative to alcohol. What's more, the beautifully designed bottle (featuring a cool taxidermy and topiary mash-up design on the label) will take pride of place on your drinks trolley.
2. Nix & Kix Mango & Ginger with Cayenne Chilli 275ml: £17.95 for a Case of 12, Yumbles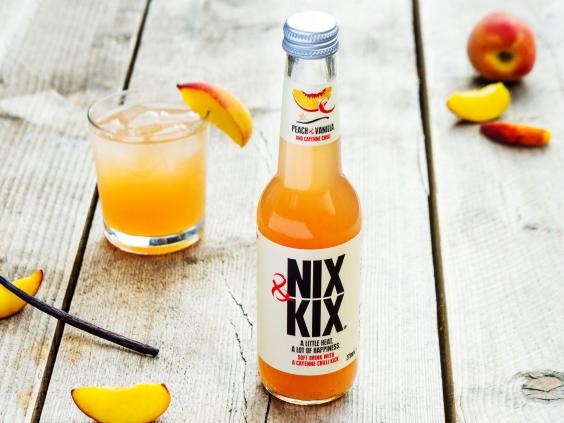 We've all heard the celebrity-endorsed health benefits of Cayenne pepper – speeding up metabolism, fat burning and mood boosting among others - but London-based Nix & Kix is a new, award-winning brand using the spice to create great-tasting drinks – without the need to use refined sugar. There are three flavours to choose from. Our favourite is this one; rich mango is complemented and balanced by the zing of ginger. The result? A grown-up soft drink that's less sweet than most, but with plenty of flavour to keep your taste buds happy.
3. Jarr Kombucha Passion Fruit 473ml: £6.50, Planet Organic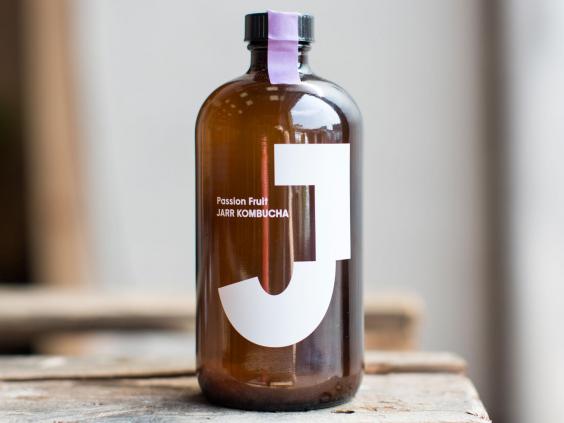 If raw fermented Japanese tea sounds a bit scary, it's because it is (for Crummbs anyway). While we couldn't quite get on board with the sweet and sour original Kombucha, the addition of pure Ecuadorian passion fruit by East-London Kombucha pioneers Jarr, gave a refreshing burst of tropical flavour that was far more palatable to Kombucha newbies. Add to that the numerous health benefits - naturally occurring probiotics, antioxidants, vitamins and enzymes - that can do good things for your gut when you don't feel like boozing, this one is a winner. Expect to get three-four glasses from each bottle and it doesn't need mixing with anything.
4. LemonAid Organic and Fairtrade Blood Orange Drink 330ml: £6.36 for a pack of 4, Ethical Superstore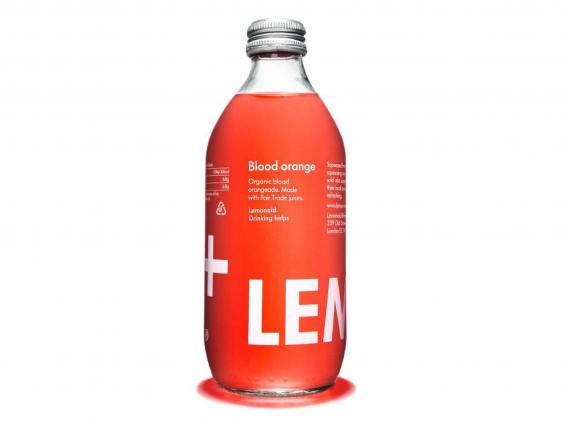 In this you get dark and sweet blood orange from Sicily, more orange from Brazil, topped up with grapefruit, lemon, a hint of cherry, and a little cane sugar. Made from organic, Fairtrade ingredients that are sourced from small-holders, this is a decidedly more ethical take on supermarket lemonade. As one of the sweetest softies we tried, it's probably best saved for a treat now and then.
5. Double Dutch Pomegranate & Basil 20cl: £1.45, 31 Dover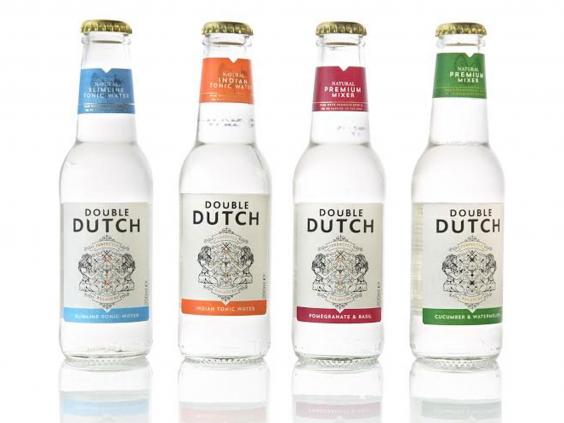 Dutch twins Raissa & Joyce de Hass' award-winning recipes are inspired by molecular gastronomy and hitting the sweet spot with their balance of flavours. Made with 100 per cent natural ingredients and containing just 66 calories a bottle, the harmonious combo of refreshing basil, underlying anise tones and sweet but tart pomegranate is perfect served over ice. We completely forgot there was no gin in our glass.
6. Daylesford Sparkling Apple & Bilberry Juice 75cl: £3.99, Ocado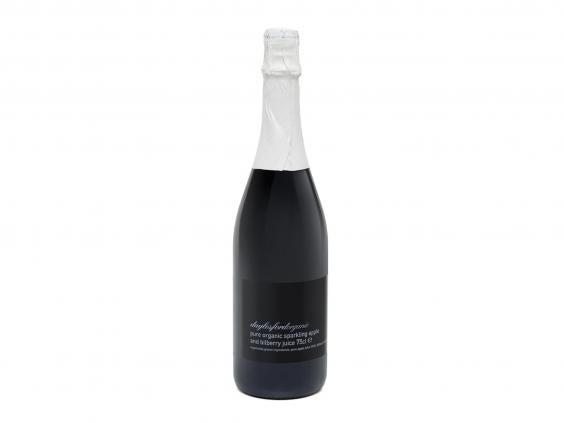 In a chic champagne-style bottle you'd be proud to display at dinner, this lightly sparkling juice would make the ideal aperitif when celebrating with friends. Grown in organic orchards near Nantes in north-west France, the fruits are ripened on the trees and bushes for the fullest flavour and harvested using traditional methods. The little ones in your life will no doubt try to get their hands on this too.
7. Elderbrook: from £9.99 for 3 bottles, Elderbrook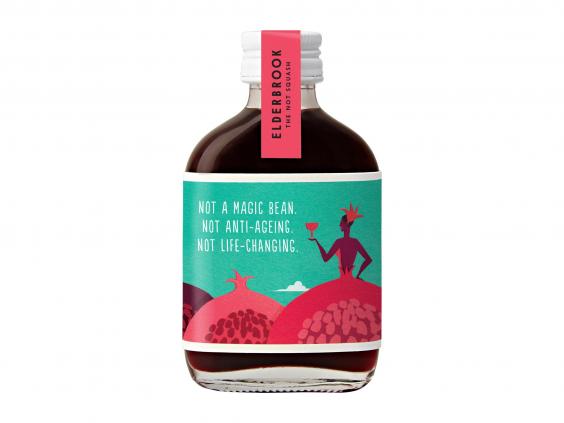 Wow, a product that makes us actually look forward to the next glass of water! The basics are easy – pour enough cordial to just cover the bottom of your glass, add still or sparkling water, drink. The 'not squash' cordials are a blend of super-good-for-you natural ingredients (Lime, Mint & Baobab or Yuzu, Lemon & Lucuma anyone?) and use coconut nectar to sweeten. What's really exciting is the beautiful bottles are delivered to your door monthly so sit back and let the magical power of superfoods come to you.
8. Belvoir Organic Elderflower Cordial 500ml: £2.92, Ocado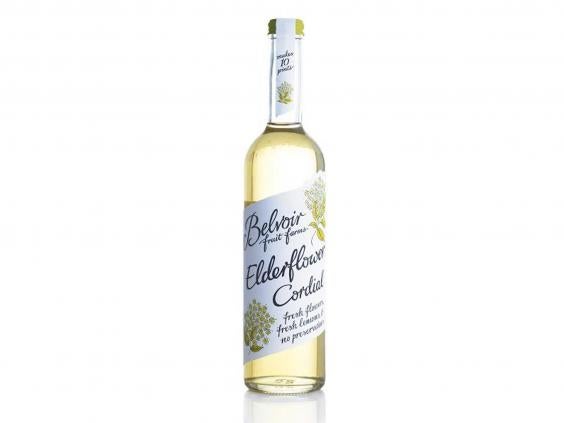 With a huge selection of innovative flavours, you're bound to find a Belvoir you love. Elderflower is perhaps the brand's most well-known cordial (it has 90 acres of its own organic elderflower plantations). This one is ideal for pouring into pitchers and sharing with friends, add plenty of ice and a sprig of mint. It can even be used in baking – as seen in Bake Off's recent Botanical Week. 
9. Ugly Water Lemon & Lime 330ml: £1.15 per can, Planet Organic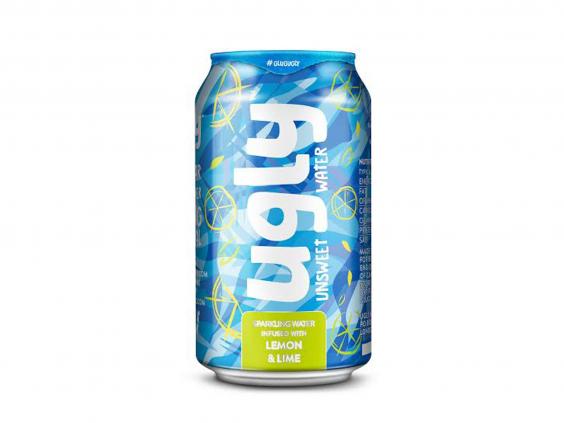 This is a clever one because it's just water – no sugar, no sweetener, nothing artificial. Yet it tastes like a full flavoured can of pop, without any of the nasty sickly sweet flavour you'd normally have to put up with. If you order soda and lime in the pub, this one's for you. We particularly enjoyed reading all the zeros under nutritional info (calories, fat, sugar, etc) – there's nothing Ugly about that.
Verdict
The world's first distilled non-alcoholic spirit, award-winning Seedlip has solved the ever-growing need for a sophisticated alternative to alcohol for those not drinking. Although at the pricier end of the spectrum, a little goes a long way and there are a huge number of ways you can serve it.
For more food and drink reviews, chef interviews and recipes, see crummbs.co.uk
IndyBest product reviews are unbiased, independent advice you can trust. On some occasions, we earn revenue if you click the links and buy the products, but we never allow this to bias our coverage. The reviews are compiled through a mix of expert opinion and real-world testing
Reuse content