With Christmas coming, nothing tops off a good meal – and especially Christmas dinner – better than a warming glass of port. 
Trying to make your way through the host of names and different classifications can be difficult, but broadly, there are the following styles: the deep red ruby port, the premium offerings of which are called reserve ports; late bottled vintage (LBV), a full-bodied port which, like reserve ports, doesn't need decanting; vintage ports from a specific vintage year – these are pricey but offer a superb range of textured and complex flavours; tawny ports which have been aged in oak barrels and are lighter in colour and have that distinctive nutty and caramel flavour; and finally white port made from white grapes and often drunk chilled as an aperitif. 
Now enjoy.
1. Waitrose Late Bottled Vintage 2011, 20%: £10.99, Waitrose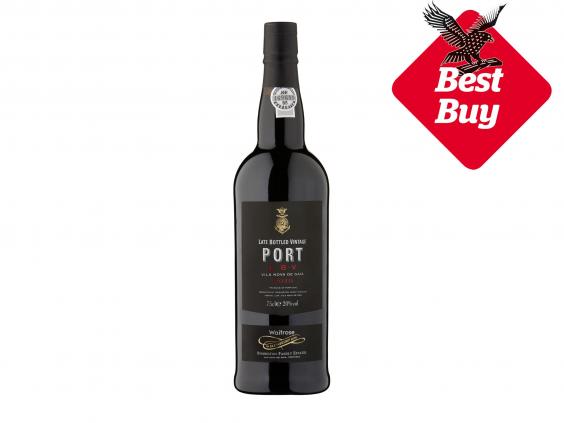 Produced in partnership with the Symington family (owners of the Graham, Warre and Dow brands among others) this LBV port combines up to five different port grape varieties for a smooth and mellow after-dinner drink that's a perfect choice to go with chocolate-based desserts or a variety of cheeses. It will keep for a few weeks after opening. 
2. Croft Quinta da Roeda Vintage 2002, 20.5%: £22.99, Virgin Wines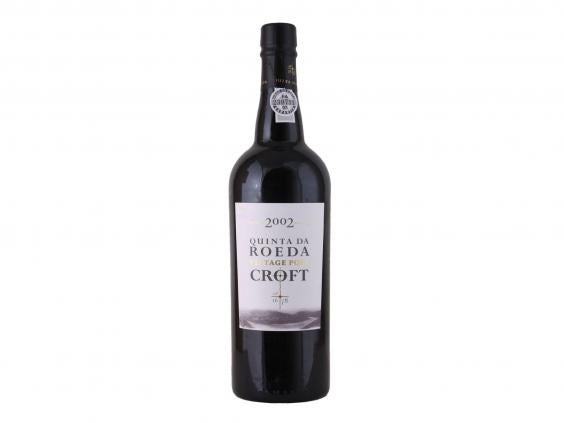 Here's a famous name in port from an estate in the heart of Portugal's Douro Valley. Coming complete in a wooden gift box, this is a beautifully balanced 10-year-old port which is ready to be drunk now. It's full of rich and deep fruit flavours – something to savour after you've polished off the turkey and the Christmas pud.
3. Berry Bros. & Rudd William Pickering 20-Year-Old Tawny, 21%: £28.95, Berry Bros. & Rudd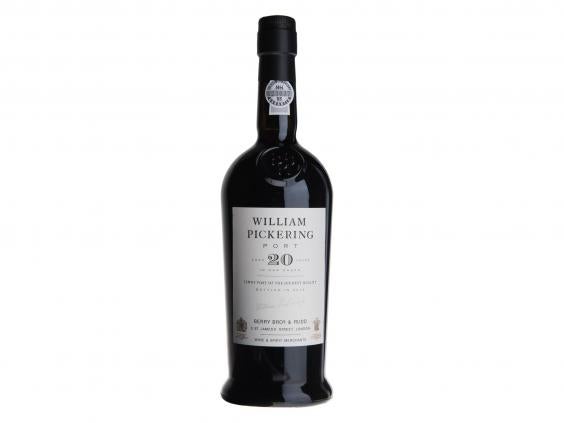 Business and pleasure combine here with a tawny port made for Berry Bros by Quinta da Noval, the port house owned by insurance group AXA. Bottled this year, it has been aged for more than 20 years in oak barrels, giving it a luscious and nutty flavour with notes of caramel and citrus peel. Serve it lightly chilled with cheese.    
4. Fonseca Terra Prima Organic Port, 20%: £17.99, Waitrose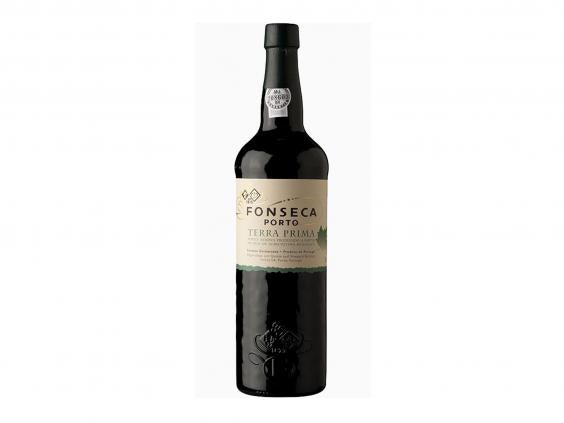 Keeping abreast of the times, Fonseca, the port house founded in 1815, has introduced the first port to be produced entirely from organically grown grapes. Well, the concept may be new but the flavour's the same, and just as it should be, with layers of plum, black cherry and dark berries. Enjoy it with cheese or chocolate desserts.  
5. Taylor's First Estate Reserve, 20%: £12, Tesco
A blended port from another famous producer, this has been aged for four years in wood and is ready to drink now. Lots of rich and deep flavours here with plum, blackcurrant and licorice to the fore. At this price you can't go wrong. A perfect accompaniment for chocolate puddings or cheese.
6. Portal 29 Grapes Reserve, 20%: £15.99, Old Butcher's Wine Cellar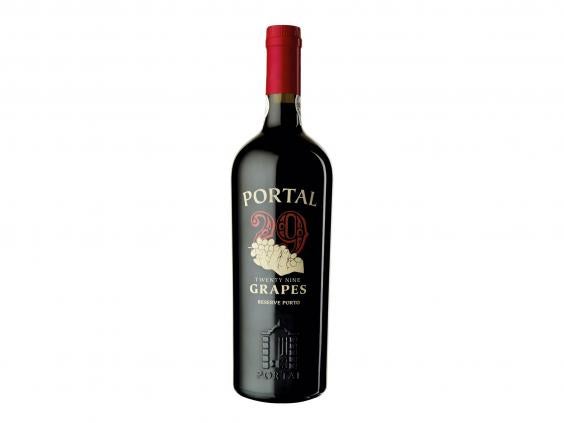 Quinta da Portal started producing wines in the early 1990s on an estate where the family had been making port since the late 19th century. Blended from 29 different grape varieties from old vineyards, this reserve port is aged between four and five years in the cellar before bottling. A smooth and polished port that's just right for after-dinner cheese.
7. Fonseca Bin No 27, 20%: £10.99, Majestic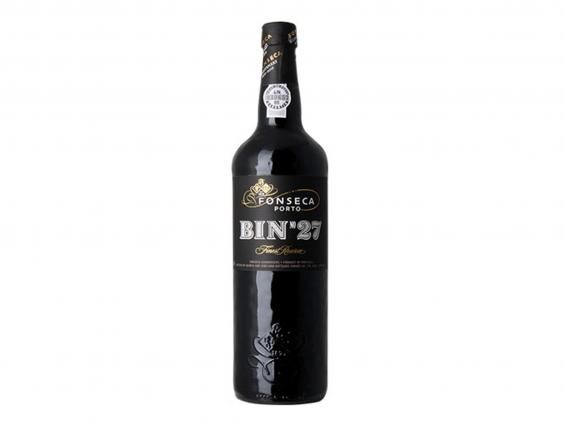 The Fonseca family always kept their special port, the one for family and close friends, in bin No 27 in their private cellar. Hence the name for this blended port which keeps up the tradition by using the same techniques as for a late-bottled vintage with extended wood ageing. A full-bodied port jam-packed with dark fruit and berry flavours.
8. Taylor's Vargellas Vintage 2002, 20%: £27, Majestic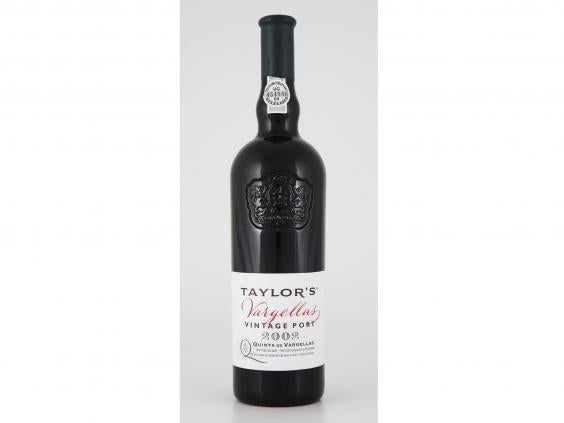 This bottle is from the Vargellas vineyard, high up in the Douro Valley where the grapes that go towards making this vintage port are still trodden by foot. It's a mature port with plum and dark cherry flavours and a smooth, satin-like texture. Can be drunk now but will keep, stored horizontally for years, even decades, to come.
9. Fonseca Aged 10 Year Old Tawny, 20%: £15.99, Virgin Wines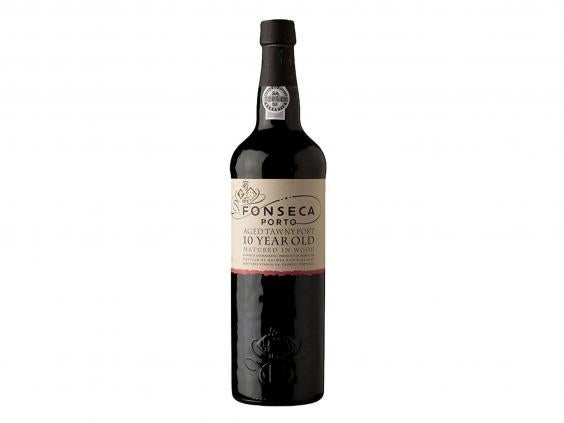 This is a port which, during the time it is aged in small oak casks, loses its ruby red colour and gains that beautifully rich amber colour classified as "tawny". The port also gains in flavour and consistency with a taste that's both deep and complex. There are rich and mature fruit flavours here that go with a cheeseboard or make a perfect accompaniment for a bar of dark chocolate.
10. Warre's Quinta da Cavadinha Vintage 2002, 20%: £27, Noble Green
Complete in a wooden case, this comes from the Quinta da Cavadinha vineyards where terraces stretch from the banks of the Pinhao River to the 440m-high mountain top. It's a sumptuous and fruit-packed port that's ready to drink now or can be kept for years to come. But it will need to be decanted before serving. 
11. Croft Reserve Tawny, 20%: £13.99, Majestic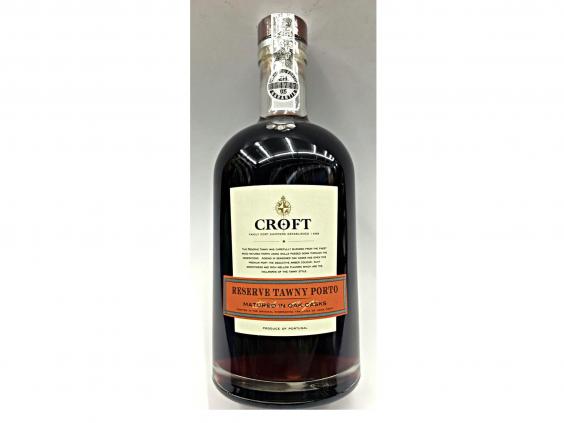 A new concept in port, this is a careful blend of cask-aged tawny ports sourced from individual growers in the Douro Valley with an end product that's accessible and ready to drink now. Lots of red berry flavours here with hints of butterscotch, nuts and spice. It pairs well with fruit or nut desserts and crème brûlée, or can be served chilled as an aperitif.
12. Quinta da Pacheca 2009 LBV, 20%: £23.50, Amazon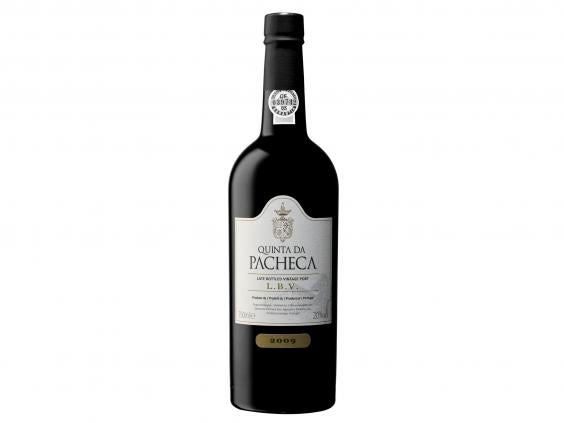 Here's an LBV made from port grapes picked from 25-year-old vines. LBV ports are usually produced every year and tend to spend longer in oak barrels than vintage ports before they are bottled. This one is rich and fruity with a complex bouquet with notes of licorice and treacle. Pair it with blue cheese for a match made in heaven. 
13. Portal Fine White Port, 19.5%: £15.99, Bin21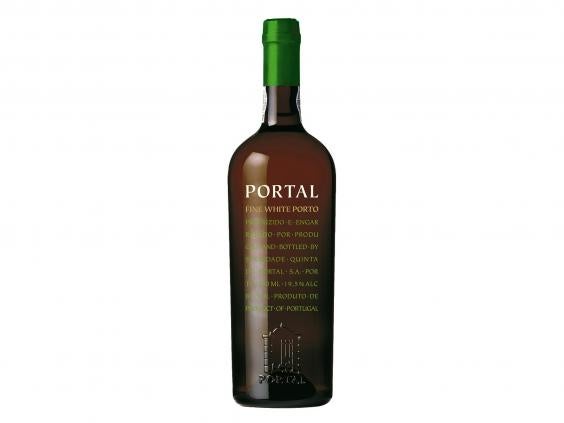 Here's something a little different: a honey-coloured port made from white grapes that's been aged for three years in oak casks, giving it a rich and layered summer fruit flavour with hints of nuts and orange zest. Serve it chilled as a great aperitif for Christmas lunch or enjoy it with roasted almonds or black olives. 
14. Quinta da Roeda Vintage Croft 1983, 20%: £39.45, Amazon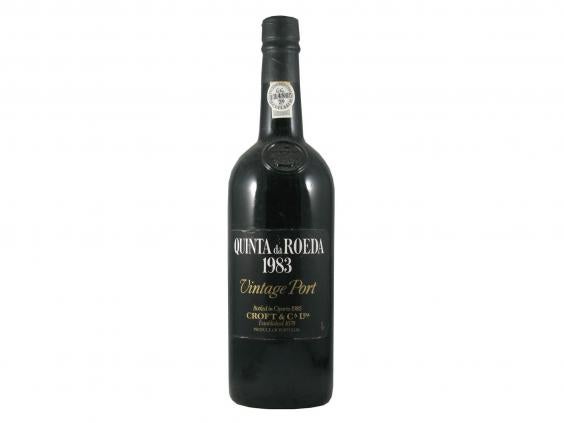 Now if you really want to push the boat out this Christmas then why not plump for this. It's not cheap, but for your money you get a superb vintage port from one of the great vineyards. If the wine district were a golden ring, "Roeda would be the diamond" goes a local saying and here's the evidence to back it up. Mature and full-bodied with concentrated layers of dark fruit flavours. 
15. Sandeman 20 Year Aged Tawny, 20%: £29.99, Waitrose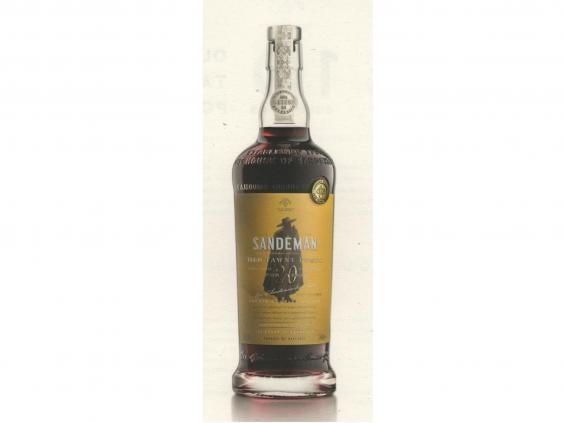 This is an award-winning amber-coloured tawny that balances maturity and vibrancy to produce a port that's brimful of apricot, honey and caramel flavours. You can serve it with desserts such as crème brûlée or tarte tatin or slightly chilled as an excellent aperitif before the onslaught of turkey and sprouts. It's an attractive bottle, too, complete with a stylish glass stopper.
The Verdict: Ports
There's lots to savour – and at all prices – from the excellent Taylor's First Estate Reserve at £12 and the Fonseca Terra Prima Organic at £17.99 to the vibrant Sandeman 20 Year Aged Tawny and the beautifully concentrated Quinta da Roeda Vintage Croft 1983. The Portal Fine White Port and the Croft Reserve Tawny offer something a little different. But our Best Buy is the Waitrose LBV 2011, a great port at only £10.99.
IndyBest product reviews are unbiased, independent advice you can trust. On some occasions, we earn revenue if you click the links and buy the products, but we never allow this to bias our coverage. The reviews are compiled through a mix of expert opinion and real-world testing