The increasing sophistication of smartphone cameras has seen a decline in the simple, affordable point-and-shoot compact camera. Even though a smartphone can't offer the optical zoom of a dedicated camera, a basic compact can't compete for convenience.
But while cheap compacts are no longer popular, more advanced compacts are still important. They have much bigger-sized sensors than most mobiles could ever offer – the bigger the sensor, the greater the distance needed between lens and sensor, so an unacceptably bulky smartphone would be needed. The cameras here have one-inch sensors or even bigger. On a smartphone sensors are about a sixth of this size (around 1/3 inches). Bigger sensors mean bigger pixels which are better able to suck in light accurately and faster resulting in less image noise and better photos in lower light. And most advanced compacts have wi-fi to make it easier to get the shots off the camera and onto social media for instance. These days, the megapixel count is a less important gauge to quality than image sensor, though ideally look for 12 megapixels or above.
1. Panasonic Lumix TZ100: £504, Amazon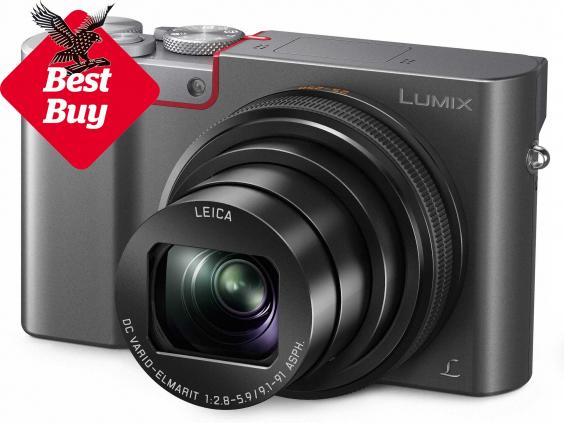 The 20.1-megapixel TZ100 is another camera with a one-inch sensor but this one has a really great great-quality lens (from Leica) and lots more features than some, including 4K video and one where you can change the focus point of a shot after you've taken it. Autofocus is fast and highly effective and there's a useful viewfinder on the back. 
2. Canon PowerShot G5 X: £613, Amazon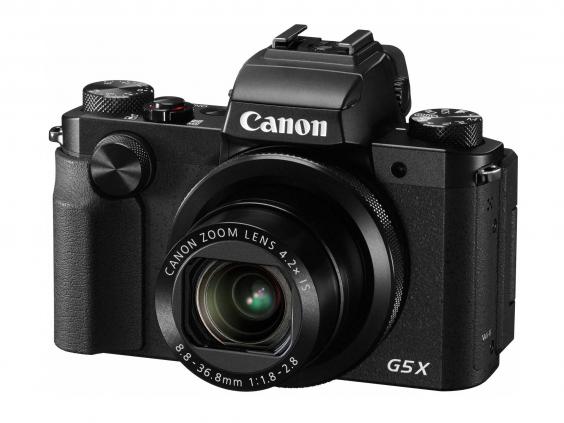 The G5 X has a one-inch sensor. What makes this 20.2-megapixel camera stand out is that it feels great in the hand thanks to an effective ergonomic grip. Mind you, it's not as petite as some rivals. It has a viewfinder and a three-inch screen which folds out and rotates, ideal for shooting at tricky angles. It's a touchscreen so you can choose the point you want to focus by tapping the display. Unlike some here, it doesn't shoot video at the highest 4K resolution.
3. Sony RX100 IV: £729, John Lewis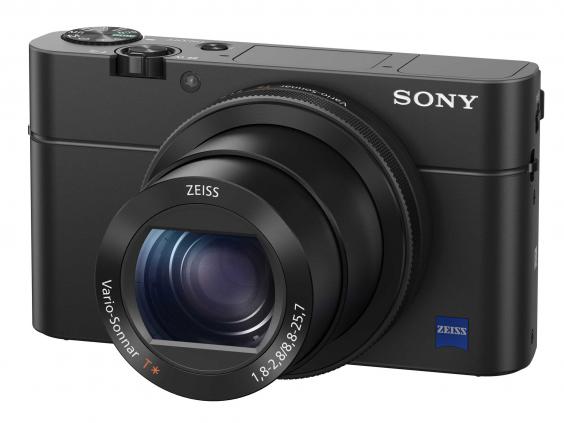 Sony's RX100 series is brilliant, delivering power and excellent images from a highly compact case, smaller than many rivals here. The 20.1-megapixel model RX100 IV has a one-inch sensor, a pop-up viewfinder and solid build. It can shoot 16 frames per second and shoot video in super-high 4K resolution. Great performance, tiny size. Earlier RX100 models are still available from as little as £250.
4. Fujifilm X70: £530, Amazon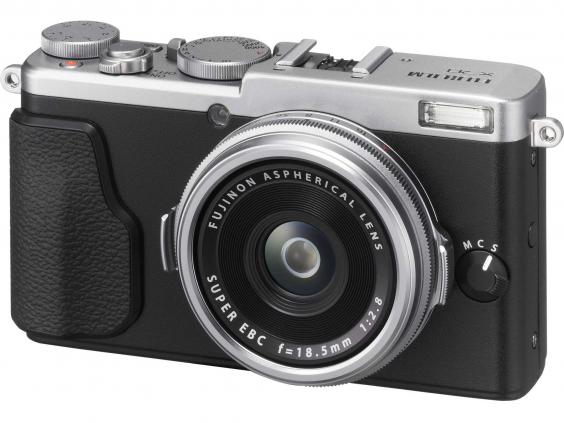 Fujifilm's skill at advanced compacts is hard to beat – certainly the design and build quality really stand out against similarly priced rivals. Also, the 16.3-megapixel X70, unlike many compacts, has a fixed rather than a zoom lens. It's a wide-angle (28mm) lens, ideal for landscapes, for instance. There are enough manual controls to suit the enthusiast, but lots of help for photographic newcomers, too. Like a fold-out 3-inch touchscreen display, though there's no viewfinder.
5. Leica Q: £3,595, Amazon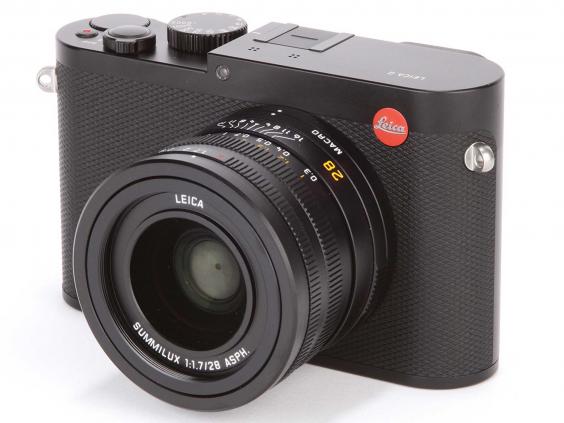 The Leica Q is an extraordinary camera, though don't faint when you see the price. The lens, as you'd expect from the best glass makers in the photographic business, is amazingly good. It's a fixed 28mm lens, so a wide-angle. And the sensor is huge: 24 megapixels and full-frame, the same size as on a professional digital SLR. It's not as small or light as others here, but it is deeply impressive.
6. Panasonic DMC-TZ80: £329, John Lewis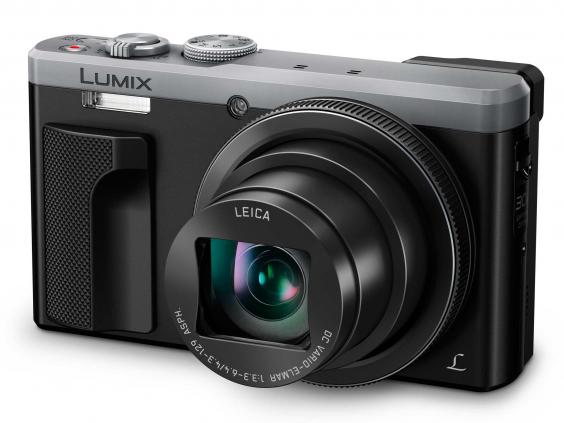 The Panasonic Lumix TZ80 looks great. It's a compact but its whopping 30x zoom means you can get right in on the action. It has an 18.1-megapixel sensor with large pixels which are accurate and effective, though it's not quite as big (1/2.3 inch sensor). It's a pocketable beauty that's very easy to use and reliably comes up with great results. The three-inch touchscreen LCD is good and there's a viewfinder, too.
7. Canon PowerShot G9 X: £349, Amazon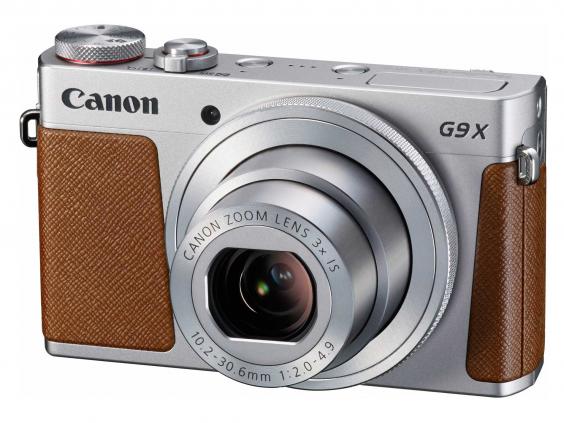 This camera is slim enough (31mm from front to back) to plop into a pocket, but it still squeezes a big one-inch sensor inside. It's also very stylishly designed. There are precious few buttons here, much is controlled through the touchscreen display, such as choosing where to focus – much quicker and easier than diving into menus. The textured finish makes it feel comfy to use.
8. Sony RX1-R: £2,500, Amazon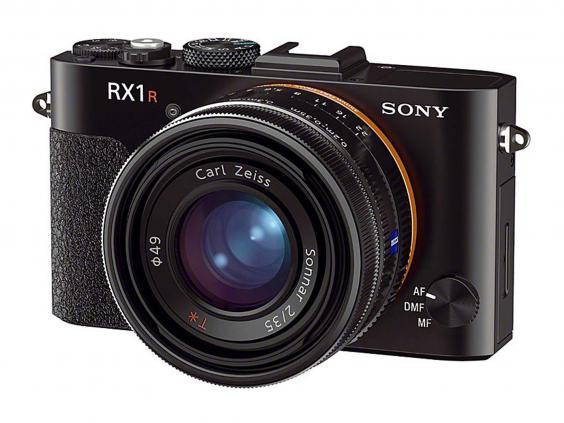 Like the Leica Q, this is a camera with a full-frame sensor. And the Sony is a smaller handful than the Leica. The bright, fixed 35mm Carl Zeiss lens is great for landscapes or street shots. It has a 24.3-megapixel sensor and turns out spectacular images. Customisable buttons mean you can use it how you like so you can pick which one controls face detection, white balance or flash, for instance. But it's not cheap, doesn't shoot 4K video and battery life could be better.
9. Panasonic LX100: £499, Amazon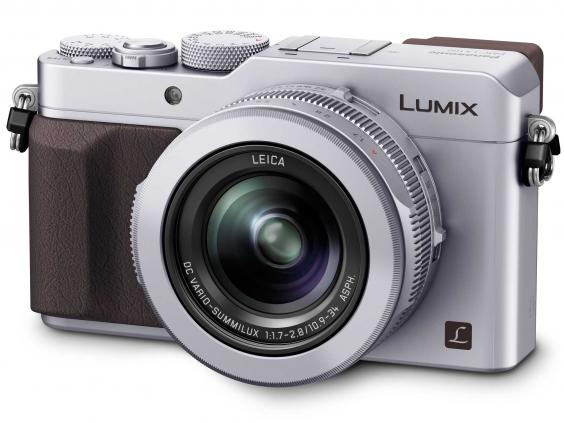 The sensor in the LX100 uses a system called Micro Four Thirds, slightly bigger than a one-inch model so even better at quickly, accurately measuring light. It has a 16-megapixel resolution, though images only use 12.5 megapixels. This is an advanced camera with plenty of settings to please experienced users, but it's also designed to be accessible to all.
10. Fujifilm X100T: £990, Amazon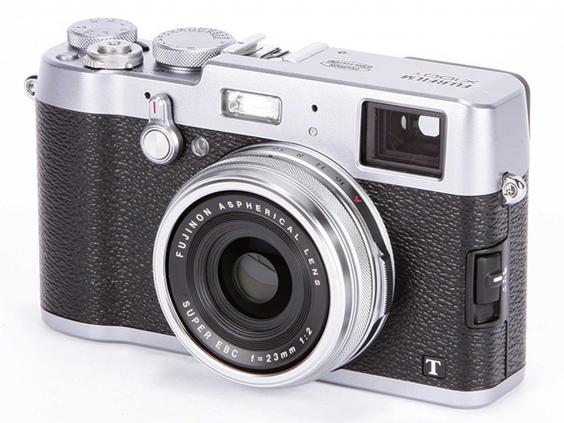 The 16-megapixel X100T looks brilliant and has a clever sensor that helps improve sharpness. It's an APS-C sensor, as is the other Fujifilm camera here. That's even bigger than a one-inch sensor or Micro Four Thirds – only the Leica and Sony RX1-R full-frame sensor is bigger. It also has a highly useful viewfinder that's part optical, part electronic. It has a fixed wide-angle lens (23mm) instead of a zoom.
The Verdict: Advanced compact cameras
If your smartphone camera isn't quite doing for you, any of these cameras will offer hugely improved images. Some are big (Leica) and two (Sony RX100 IV and Canon PowerShot G9 X) are tiny. The Canon G5 X, Panasonic TZ100 and Panasonic TZ80 offer the best balance between power and value.
IndyBest product reviews are unbiased, independent advice you can trust. On some occasions, we earn revenue if you click the links and buy the products, but we never allow this to bias our coverage. The reviews are compiled through a mix of expert opinion and real-world testing
Reuse content