The compact camera market has changed significantly in the past few years thanks to the ever increasing competence of smartphone cameras. 
That said, there's still plenty of things that even budget-friendly compact cameras can do that the average smartphone can't manage. All of the cameras in this round-up have sensors which are larger than those which you'll find inside most phones. Indeed, many of the cameras here have sensors which are much larger making them ideal for low light photography. We'd recommend looking for a camera sized around one inch.
All but one of the cameras here also has some form of optical zoom, allowing you to get closer to the action than a fixed lens of a typical smartphone would allow. There's also plenty of other great features worthy of note, including the ability to shoot in the ultra-flexible raw format (where the image file is minimally processed) full manual control, 4K video recording and a solid battery life. 
We tested the cameras in a range of different shooting scenarios that we think the average user is likely to be interested in. We also looked at how complicated or otherwise they are to use.
1. Panasonic Lumix DMC-TZ100: £528, Jessops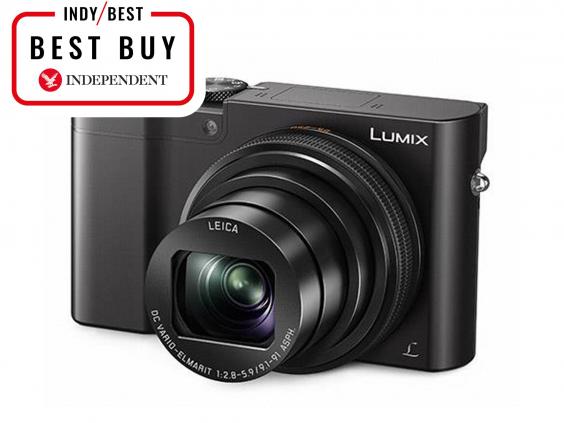 This camera offers perhaps the best compromise of all – it features a large (one-inch) sensor but also a very flexible 10x optical zoom. That makes it ideal as a travel camera, while still giving you full manual control and raw format shooting for enthusiast-level photographers. Images are bright, clear and well-saturated, while low-light performance is also very good. Other useful features include a small inbuilt viewfinder and 4K Video and Photo modes.
2. Sony Cyber-shot RX-100 V: £999, John Lewis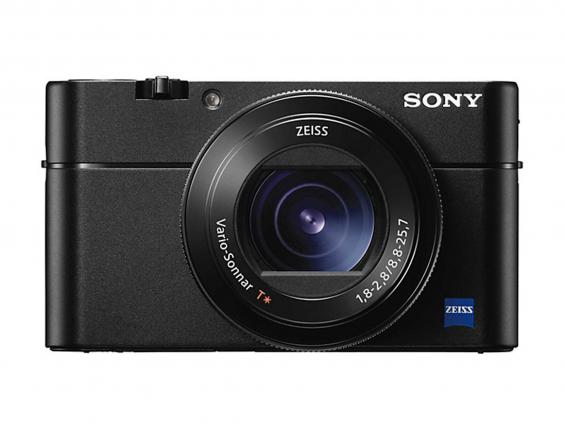 In terms of both performance and pocketability, the RX100 V takes the crown, but you pay a high price for such advanced technology coming in miniature form. Not only is the camera very expensive, it's also got a limited 3x optical zoom range, which will be off-putting to some. In terms of optical performance, it's excellent though, with top quality imagery in low light. Again, this camera offers full manual control, and raw format shooting. 
3. Canon PowerShot G7X Mark II: £549.99, Very 
This premium compact camera from DSLR manufacturer Canon will be appealing to those who already own a Canon. It's a got a flexible 4.2x optical zoom lens, and a large one-inch sensor. Just like your DSLR, you can manually control it, and shoot in raw format, making it a great back-up device for times when a large camera isn't practical. On the downside, there's no viewfinder, but the screen tilts, which is handy. Image quality is very good, with low light shots benefiting from the wide aperture f/1.8-2.8 lens (the wider the lens aperture, the more light can get to the sensor, making it better for low light). 
4. Canon PowerShot G9X Mark II: £449, Currys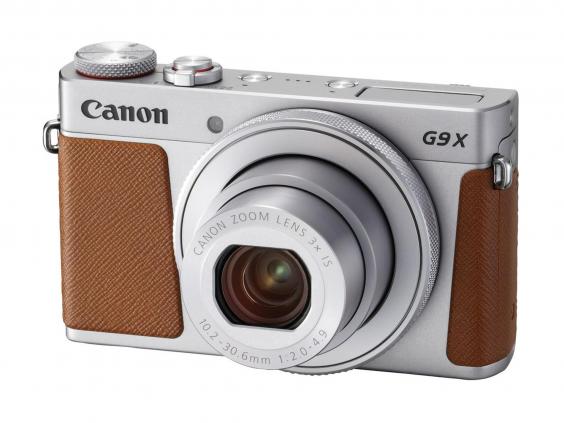 This cute little compact is perfect for those looking for something ultra-pocketable without sacrificing the larger sensor of premium models. The G9X Mark II has a one-inch sensor, but to keep it small there's no viewfinder and the screen is fixed. The lens is a 3x optical zoom, which is decent for most scenarios, but if zoom is your main concern, you should look elsewhere. The camera is capable of taking some very nice photos, and again you can enjoy full manual control and raw format shooting if that's your thing.
5. Panasonic Lumix DMC-LX15: £599.95, John Lewis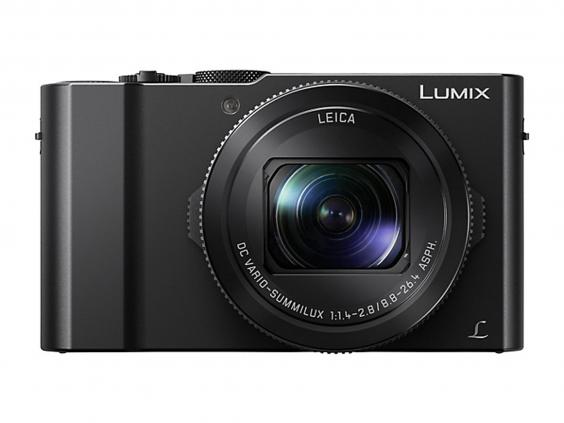 Another pocket-friendly device which still manages to include a large sensor, the LX15 has the widest aperture (f/1.4) of cameras of its type. That makes it great for low-light shooting, as well as making it easier to take images with a blurred background for a professional look. There are more appealing specifications on offer here, including a tilting touchscreen, and 4K Video and Photo functions which allow you to extract stills from moving images.
6. Panasonic Lumix TZ90: £399, Park Cameras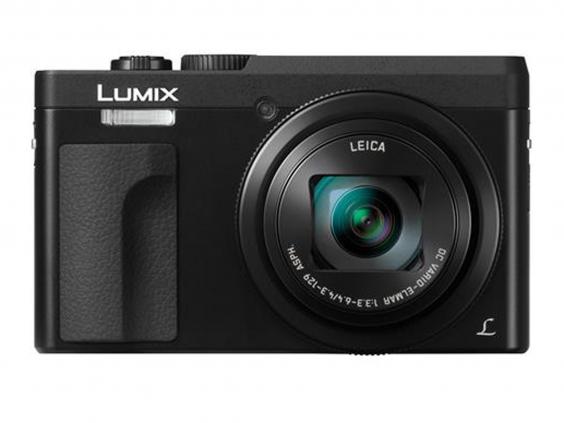 Superzoom compact cameras are ideal for holidays and trips where you want to get as close to the action as possible. Panasonic's TZ90 is just about the most well-featured superzoom compact currently on the market. It features a super flexible 30x optical zoom, full manual control, raw format shooting, an inbuilt viewfinder and a tilting, touch-sensitive screen. There's always some kind of trade-off though, and in return for the large zoom, the sensor has to be smaller. As a result, low-light shooting isn't as good, but in good light, images are very pleasing.
7. Canon PowerShot SX730: £379, WEX Photographic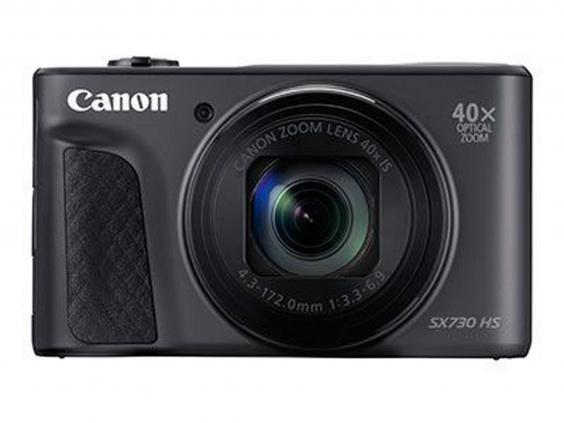 If a large zoom is what you're after, then the SX730 offers the best available currently on the market. With its 40x optical zoom, you should be covered for subjects near, far and everything in between. Low-light shooting is another sufferer here, thanks to the smaller sensor, but again, if you're mainly using this for holiday photography, it may not be much of an issue. While you can take full manual control, raw format shooting isn't included – that shouldn't be a problem for the average user, but may put off some enthusiasts. There's also no viewfinder, but the screen tilts.
8. Nikon Coolpix A900: £329, Jessops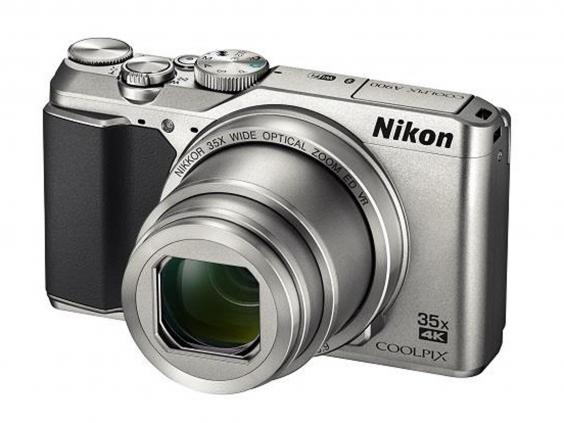 The A900 is another well-featured, superzoom compact, this time with a 35x optical zoom. It's got a bit of a boxy look, but if you can get past that, image quality is very good in a variety of situations – low light suffers a little because of the small size of the sensor here yet again though. Full manual control is available, but raw format shooting is not.  There's also no viewfinder, but the screen is tilting and 4K video recording is available too.
9. Fujifilm X100F: £1,249, Currys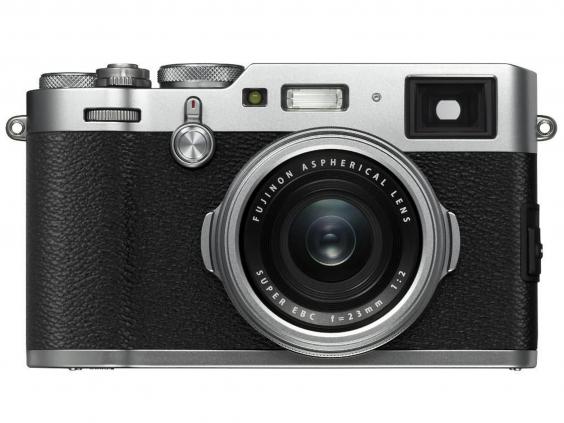 Although the X100F is technically a compact camera, the large APS-C sized sensor inside it is the same as you'll find in many DSLR cameras. That means you get superb image quality, especially in low light. As always, there's a trade-off, which in this case means a fixed focal length lens. It's an equivalent of 35mm which makes it work well for street photography, and the classic retro looks of the X100F will suit the fashion-conscious snapper harking back to analogue days of old.
10. Olympus TG-4: £291, Amazon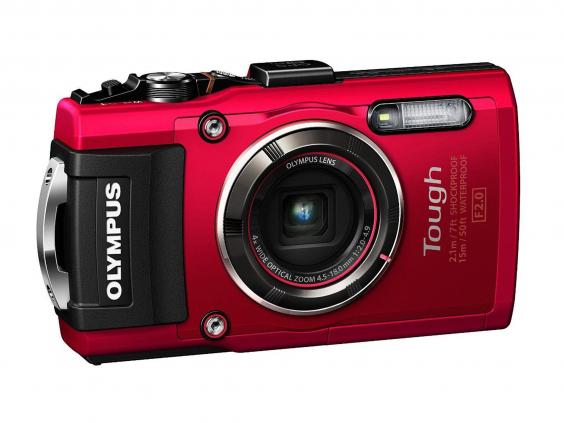 If you're looking for a camera to accompany on your more adventurous travels, the TG-4 is a super option. It's freeze-proof, waterproof and shock (drop) proof. It's also got a decent f/2.0 wide angle lens, accompanied by a 16 megapixel sensor. It also shoots raw format, and enthusiasts will enjoy shooting in aperture priority mode (which allows you to choose your own aperture setting, rather than having the camera do it for you). Although low-light isn't anything to write home about, the point of this camera is that you can use it where you can't use others (including your phone), so keep the light bright and you shouldn't be disappointed.
The Verdict: Compact cameras
As with a lot of things, your choice will depend on what you want to use a compact camera for. But we think the Panasonic TZ100 offers the best compromise of size, zoom, large sensor and a decent price. If you can stretch to the Sony RX100V then you will have a seriously impressive camera, while the Panasonic TZ90 is the best option for those craving a very large zoom.
IndyBest product reviews are unbiased, independent advice you can trust. On some occasions, we earn revenue if you click the links and buy the products, but we never allow this to bias our coverage. The reviews are compiled through a mix of expert opinion and real-world testing
Reuse content