For photography enthusiasts, nothing beats a Digital Single Lens Reflex camera (DSLR). DSLRs are the best cameras. The sensors are bigger and higher-quality than other cameras, there's a wide range of compatible lenses and the resulting picture quality can be outstanding. They're usually big – the mirror prism that gives the SLR its name sees to that – and rarely lightweight, but nothing else comes close if you're serious about your picture-taking. The DSLR market is dominated by two brands: Nikon and Canon. We've tested their latest and most reliable offerings, as well products from Pentax and Sony, to bring you our picks. Tests included challenging lighting conditions, flexibility to suit experienced and inexperienced photographers alike and, of course, image quality.
1. Nikon D3300: £349.99 including 18-55mm lens, argos.co.uk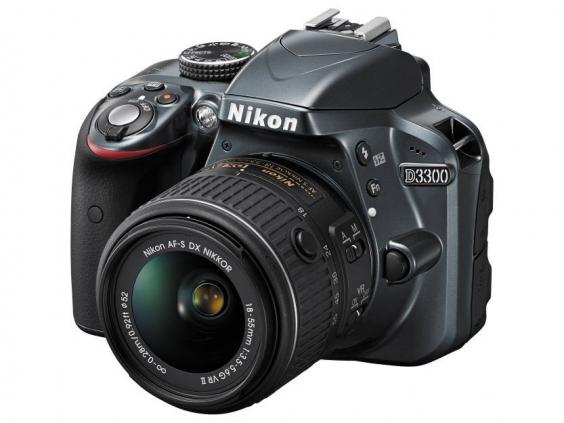 This, with a 24-megapixel sensor, is a strong entry-level camera, at an accessible price point. It has helpful features for those upgrading from a compact model – such as a special "Guide Mode", which helps novices maximise each shot.
2. Canon EOS 100D: £349 including 18-55mm lens, amazon.co.uk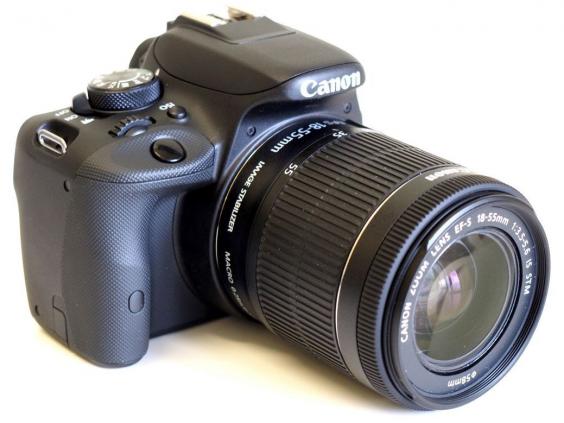 Here's an 18-megapixel camera that's the exception to the DSLRs-are-big rule. It's small, fast and has a decent battery life. There are plenty of automatic functions for newcomers, but enough pro features to please seasoned snappers, too (such as manual overrides to change shutter speeds).
3. Canon EOS 5DS: £2,999 for body only, jessops.com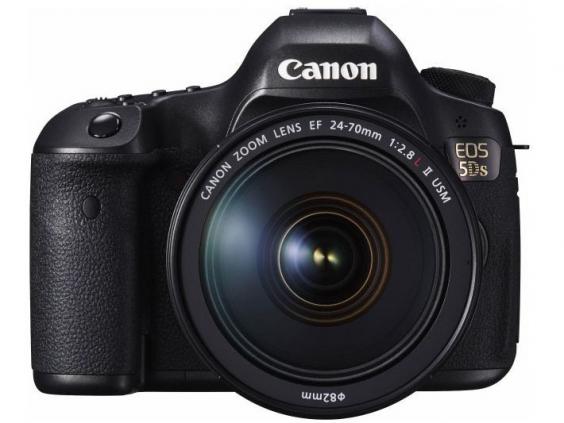 For your money, you get a powerful high-resolution camera – 50.6 megapixels – and a full-frame sensor (the same size as a frame of traditional 35mm film). Bigger sensors mean bigger pixels that suck in light better. The results are stunning.
4. Nikon D810: £2,349 for body only, jessops.com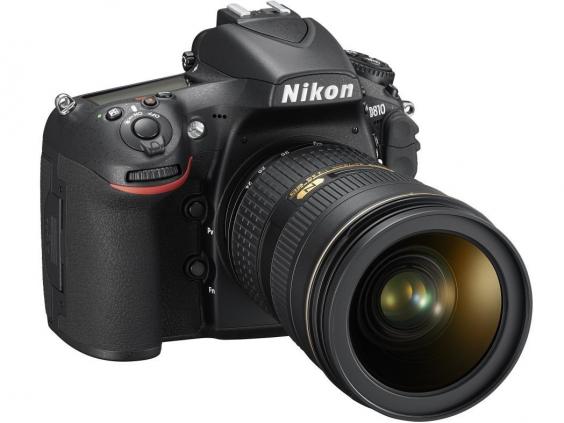 Autofocus quality is crucial on a DSLR: it needs to be fast and accurate. The 36-megapixel, full-frame sensor is blindingly fast and its continuous shooting speed is great, too. The body is hefty, but it will suit a seasoned photographer.
5. Sony A99: £1,829 for body only, sony.co.uk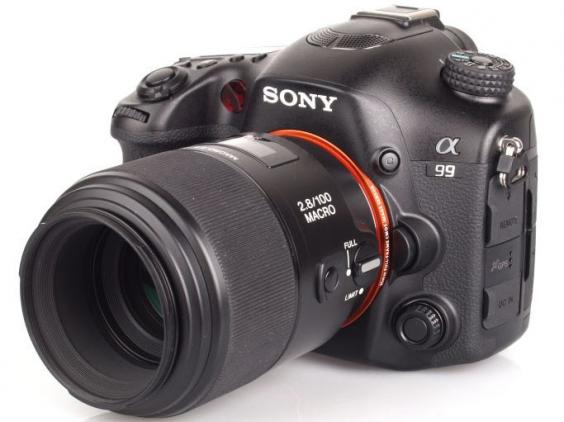 Strictly speaking, this is a DSLT (the T stands for Translucent). Instead of the mirror flipping up as the shot's taken, it stays put as it lets the light through it. You get faster continuous shooting and quick, quiet autofocus. There's a full-frame sensor with 24.3-megapixel resolution. This one is particularly good for anyone looking to shoot video.
6. Nikon D5500: £599 including 18-55mm lens, amazon.co.uk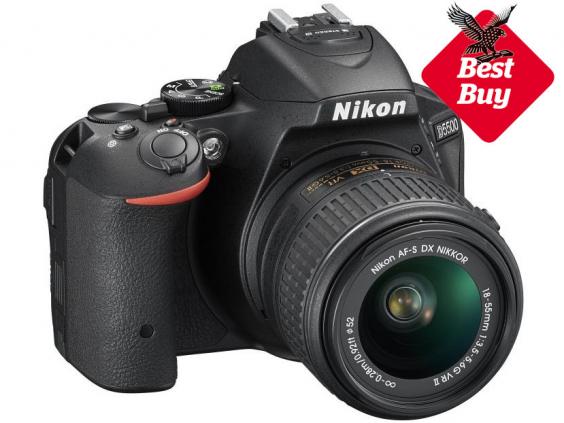 This is a highly accessible 24-megapixel camera that is a good all-rounder for the price. The touch-sensitive display is idiot-proof for DSLR newbies and it makes it easy to set the focus with a tap. It's also available in red, if you don't fancy black.
7. Pentax KS-1: £439.95 including 18-55mm lens, johnlewis.com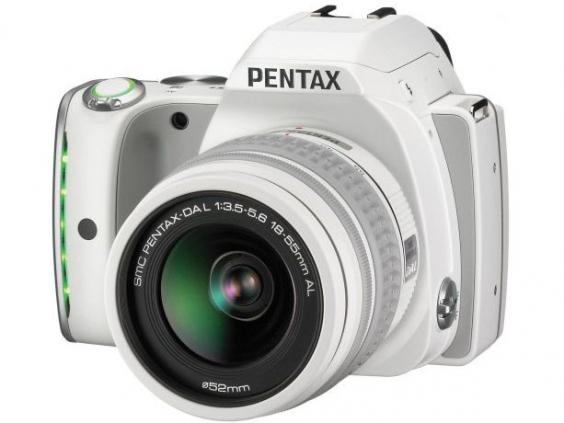 Unusually for a DSLR, this entry-level, 20-megapixel machine comes in a dozen colours. There are lots of uncommon features, such as a row of lights on the front which count down on a timer shot (you can turn these off). It's not always intuitive to use, but this is a well-priced, fun option.
8. Nikon D750: £1,499 for body only, amazon.co.uk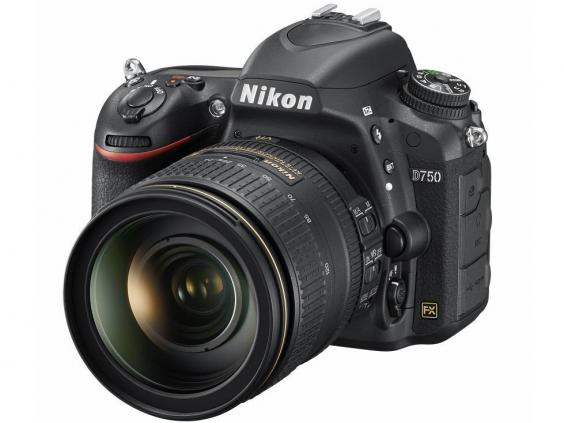 If you want a full-frame sensor, on your camera, but can't stretch to the company's flagship D810, this has a lot to offer..There are pro features, such as two memory card slots so you can shoot separately in both standard JPEG and RAW files.
9. Sony A77 II: £1,399 including 16-50mm lens, sony.co.uk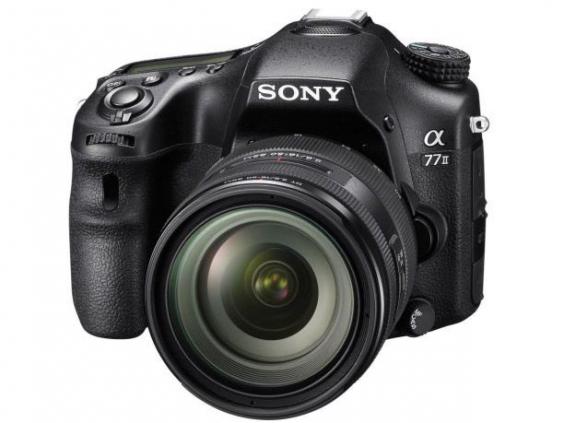 Another DSLT camera, the A77 11's 24-megapixel sensor isn't as big as some here, but image quality is still great. It has functions to help track moving subjects – handy for shooting wildlife or sports – fast autofocus, a pin-sharp electronic viewfinder and the colours in the resulting shots are nicely natural.
10. Canon EOS 700D: £489 including 18-55mm lens, johnlewis.com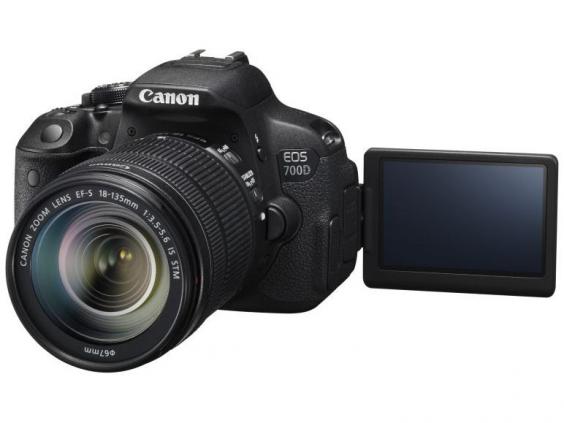 This 18-megapixel machine has been around for few years, but is worth considering for its classic design, intuitive controls and subtle but impressive image quality. The video capabilities are now outshone by rivals, but there's a lot to recommend for any DSLR novices who don't want to break the bank. 
The Verdict: DSLRs
DSLR cameras rarely disappoint and, unlike some gadgets, are a good example of getting what you pay for. Higher price equals more features, better components, faster focus and so on. But there are other considerations. The small Canon EOS 100D is a real stand-out for those wanting less heft in their snapper. The top-end cameras are staggeringly good, though mostly reserved for experienced photographers, but the lower-priced models here like the Nikon D3300 and Canon EOS 700D have responsiveness and simplicity of use. Our best buy, the Nikon D5500, wins because of its versatility and accessibility, appealing to both enthusiasts and those new to DSLR photography.
IndyBest product reviews are unbiased, independent advice you can trust. On some occasions, we earn revenue if you click the links and buy the products, but we never allow this to bias our coverage. The reviews are compiled through a mix of expert opinion and real-world testing
Reuse content