This year Father's Day falls on June 21 so we've been getting on it early to take the last-minute stress out for you and find thoughtful and unusual gifts for dads of all types – all with change from a twenty.
1. Glencairn Whisky Glasses Set of Two: £12.50, shop.glencairn.co.uk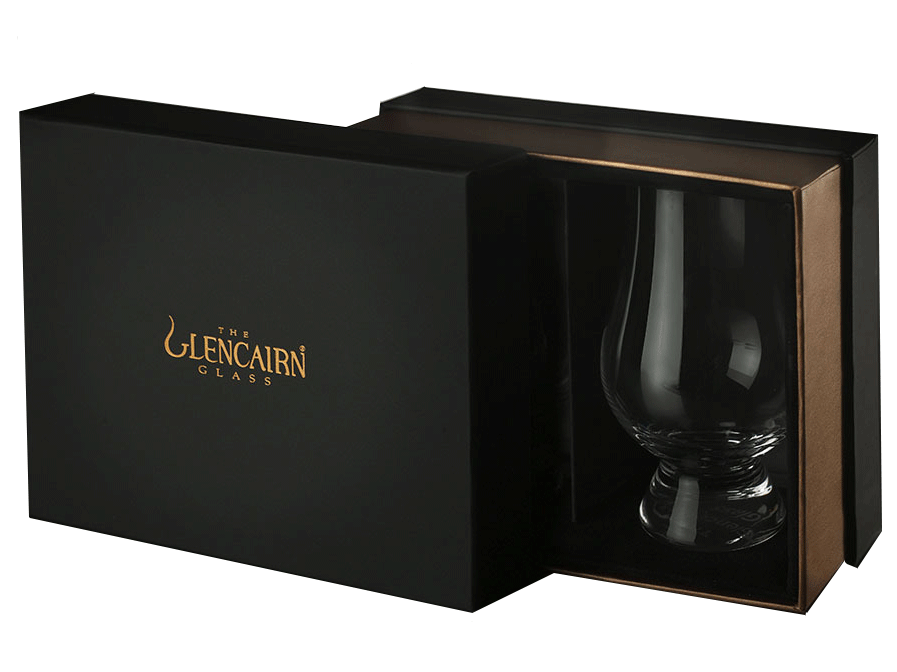 If dad's a serious whisky drinker, he might already have a set of these; if not, it's high time you sorted it out. The shape, which is specifically designed to hold the aroma while drinking, won a Queen's Award for innovation and it even has its own Wikipedia page. This set of two comes in a posh presentation box and the glasses can be engraved with your message if you wish.
2. Gentlemen's Hardware Bicycle Repair Kit: £14.95, ocado.com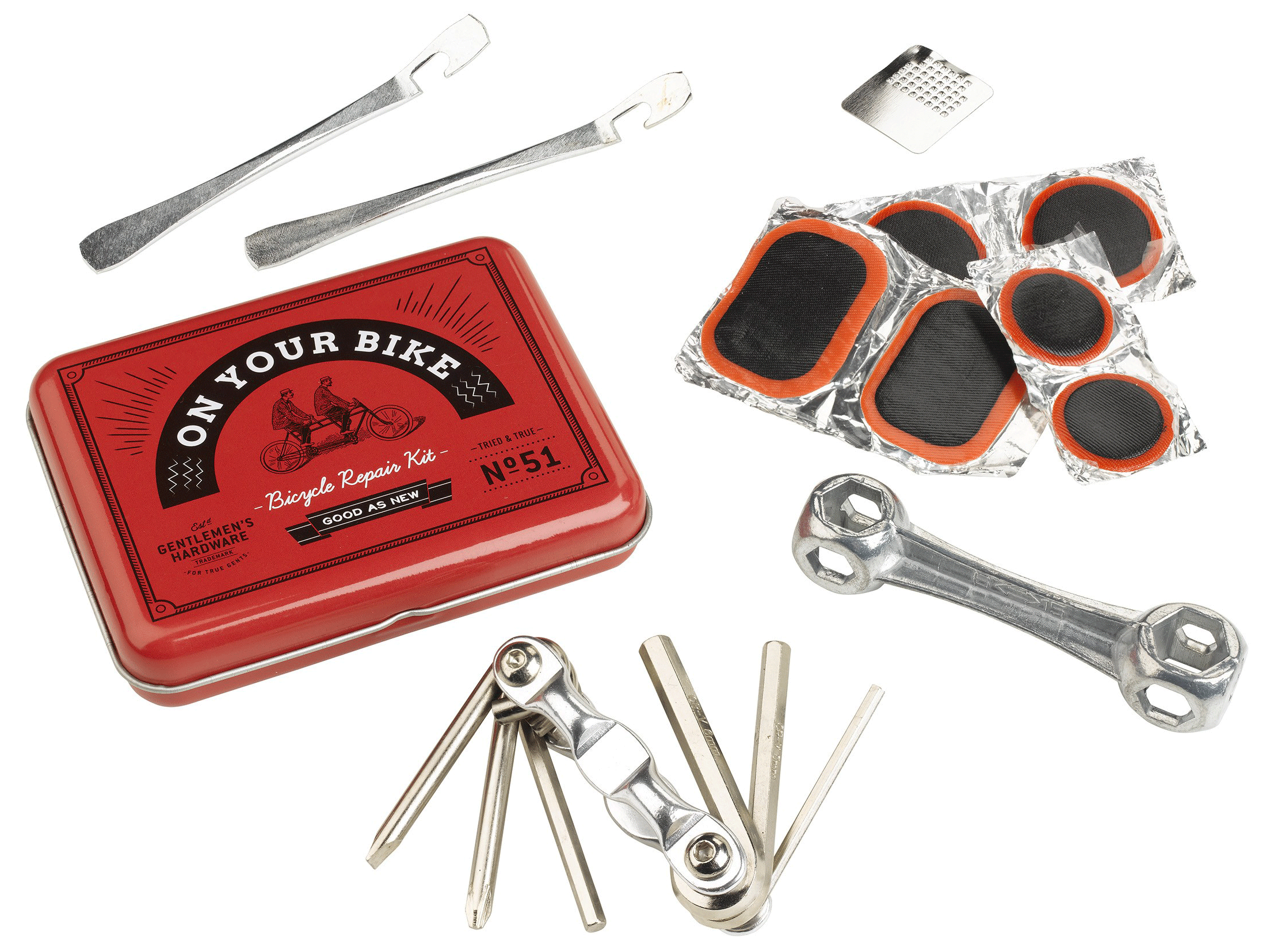 Even the trustiest of steeds go wrong occasionally (especially after giving you one too many backies). This kit comes with everything he'll need to fix it, including tyre levers, a tube of puncture repair rubber solution, a bone wrench, a metal rasp, patches, a multi-function bike tool, and an instruction booklet, in case he's not quite as wised-up as he likes to think – all presented in a vintage-style tin about the size of a pencil case.
3. Franklin Barbecue: A Meat-Smoking Manifesto by Aaron Franklin and Jordan MacKay: £15.75, amazon.co.uk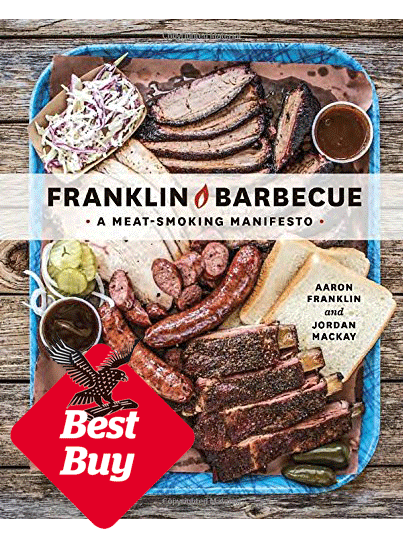 Even seasoned barbecue kings stand to learn a thing or two from Aaron Franklin, pitmaster and owner of the insanely popular Texan restaurant Franklin Barbecue. His debut book is a real barbecue geek-out – from a chapter on cuts of meat (covering breeds, grades and aging) to different types of wood – and completely brilliant. Recipes are limited but incredibly detailed (including how to rest and carve) and there's even a section on building your own smoker, should he want to combine those two greatest of dad pursuits: meat and DIY.
4. Tower Bridge MONUmini: £15.95, another-studio.com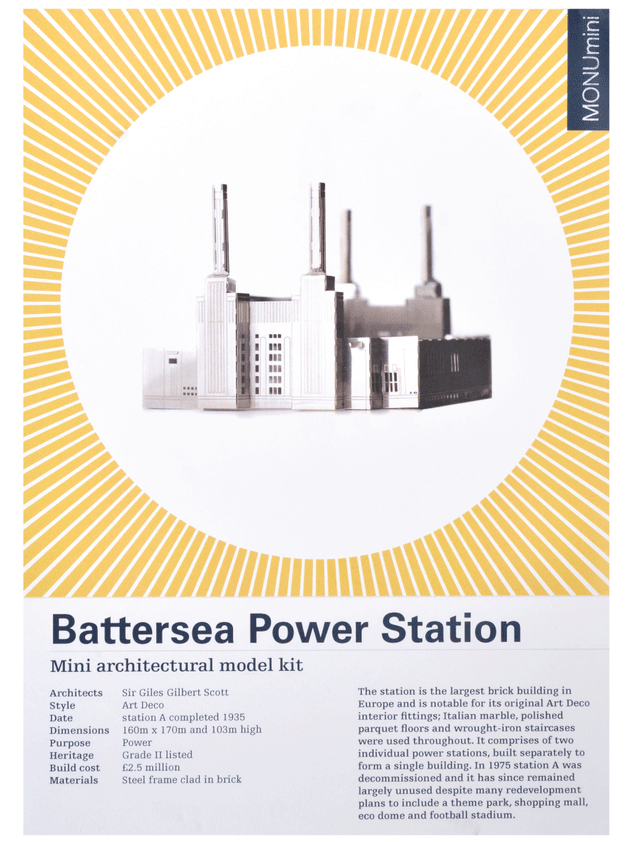 If your dad is a little bit too old for Lego (if there's such a thing) and a little bit too cool for Airfix, MONUmini models might be just the thing to get his model-making juices flowing. Each kit contains a stainless steel sheet of pieces, which pop out, fold and slot together to replicate a famous landmark; our choice is this one of the Battersea Power Station.
5. Bananagrams Game: £15.99, johnlewis.com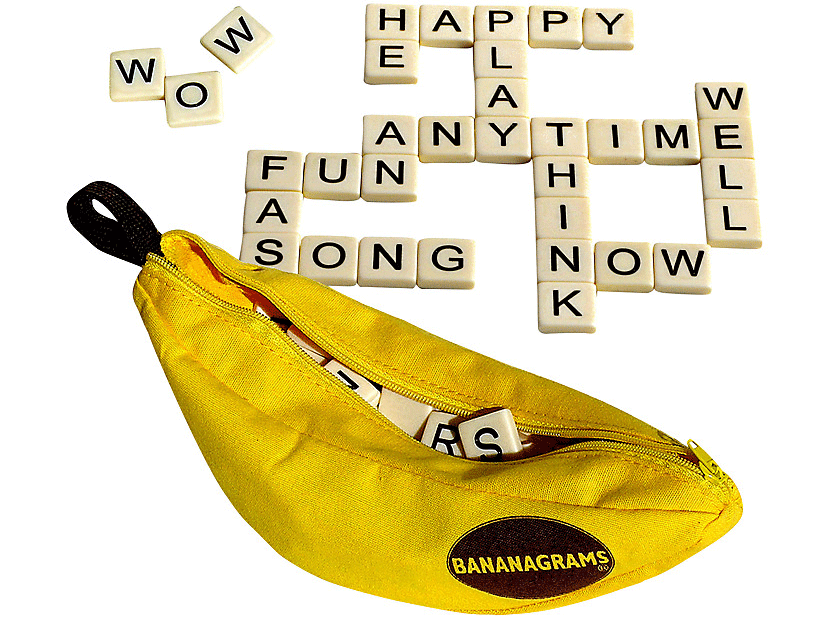 This one is really a gift for the whole family, sneakily disguised as a Father's Day present. Essentially Scrabble without the board, stored inside a banana-shaped pouch (what else), Bananagrams is a sure-fire recipe for hours of family fun (suitable for kids aged five and up) and is super-portable for travelling, in-flight entertainment and lazy post-roast afternoons at Granny's.
6. Fudge Kitchen Father's Day Fudge Selection: £16, notonthehighstreet.com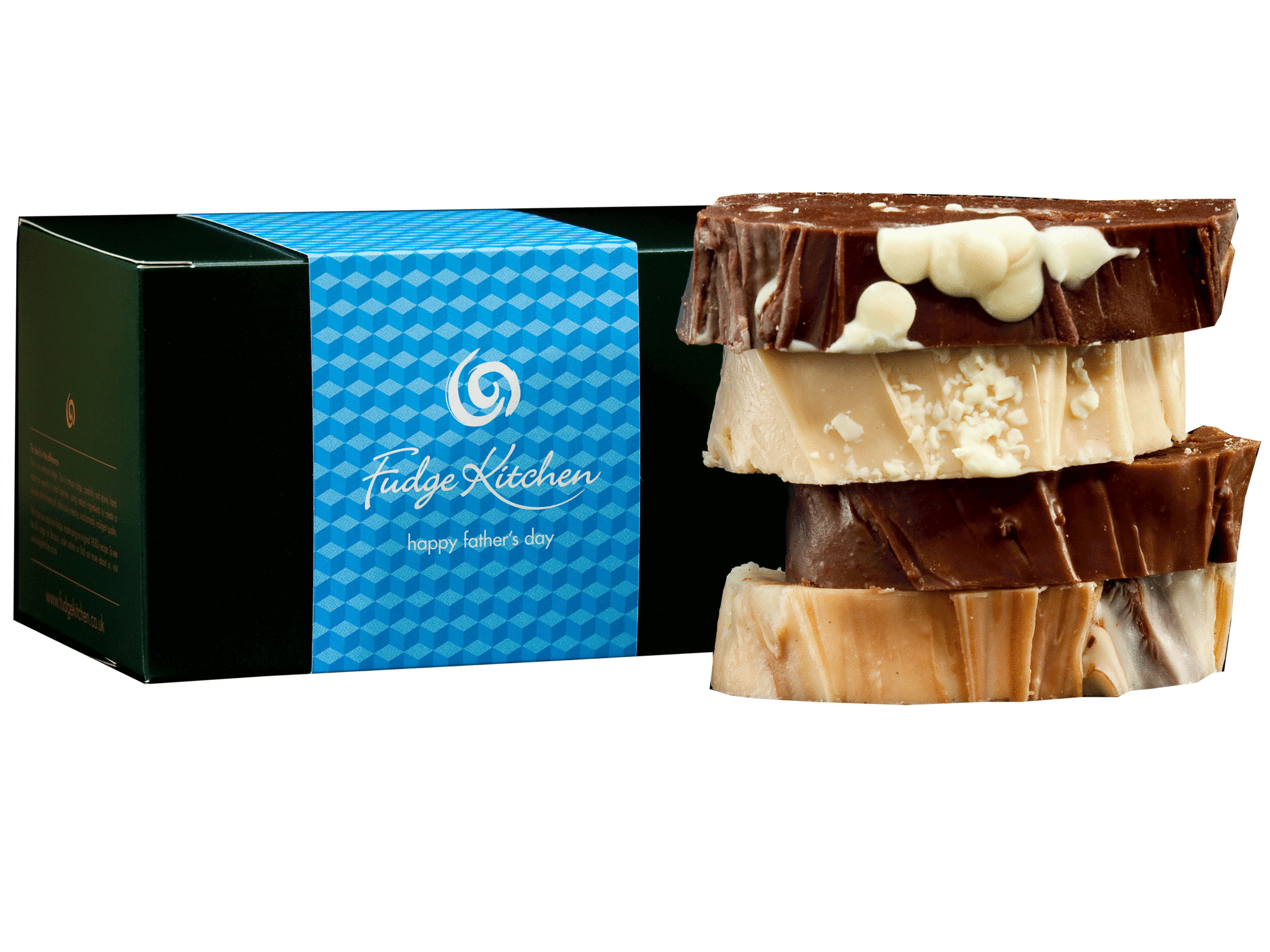 Change it up from the usual box of chocolates with this special-for-Father's-Day box from Fudge Kitchen, makers of superior sugary treats. You get four slices in dad-appropriate (read: boozy) flavours: chocolate rum brownie, double chocolate, nutty caramel chunk and whisky cream. It's all handmade, naturally flavoured and gluten-free and the texture is deliciously smooth and creamy. The box will be dispatched after it's been made on June 17th so it's fresh for the day.
7. Aluminus Record Picture Frame: £15, habitat.co.uk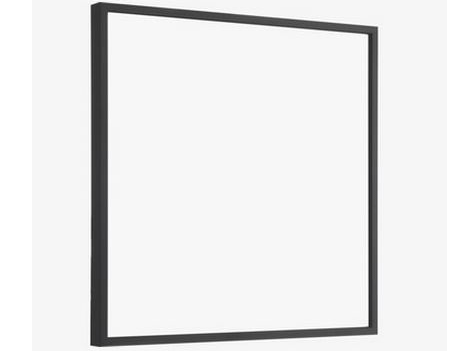 Aside from sound quality and fun retro vibes, the size and aesthetics of album artwork make it one of the best things about records, and we're pretty sure your dad will agree. Whether it's an embarrassingly well-loved Leonard Cohen album or a seriously rare copy of Joy Division's An Ideal for Living, he can display his favourites with this picture frame, which is specifically made to fit a 12" LP.
8. Thoughtful Gardener Bee House: £15.19, internetgiftstore.com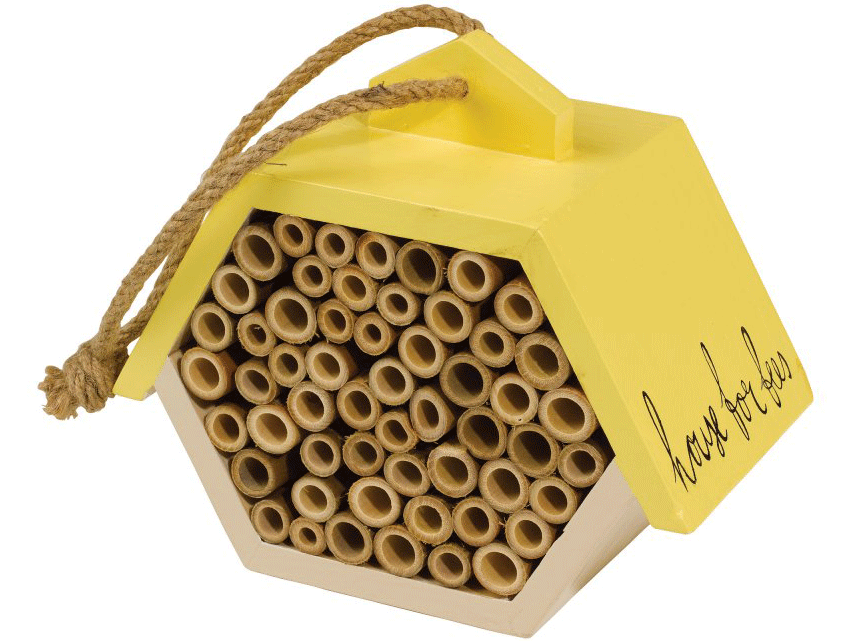 It might not be as obvious an addition to the garden as a bird house, but providing a nesting space for bees protects them from parasites and predators and encourages them in their essential pollination work. This one is less than 20cm square so it's not obtrusive and comes with a rope so it can be hung from a tree rather than placed on a surface; just make sure he hangs it far away from the patio so your outdoor eating area doesn't get swarmed.
9. Falke Striped Mercerised Cotton Socks: £15, selfridges.com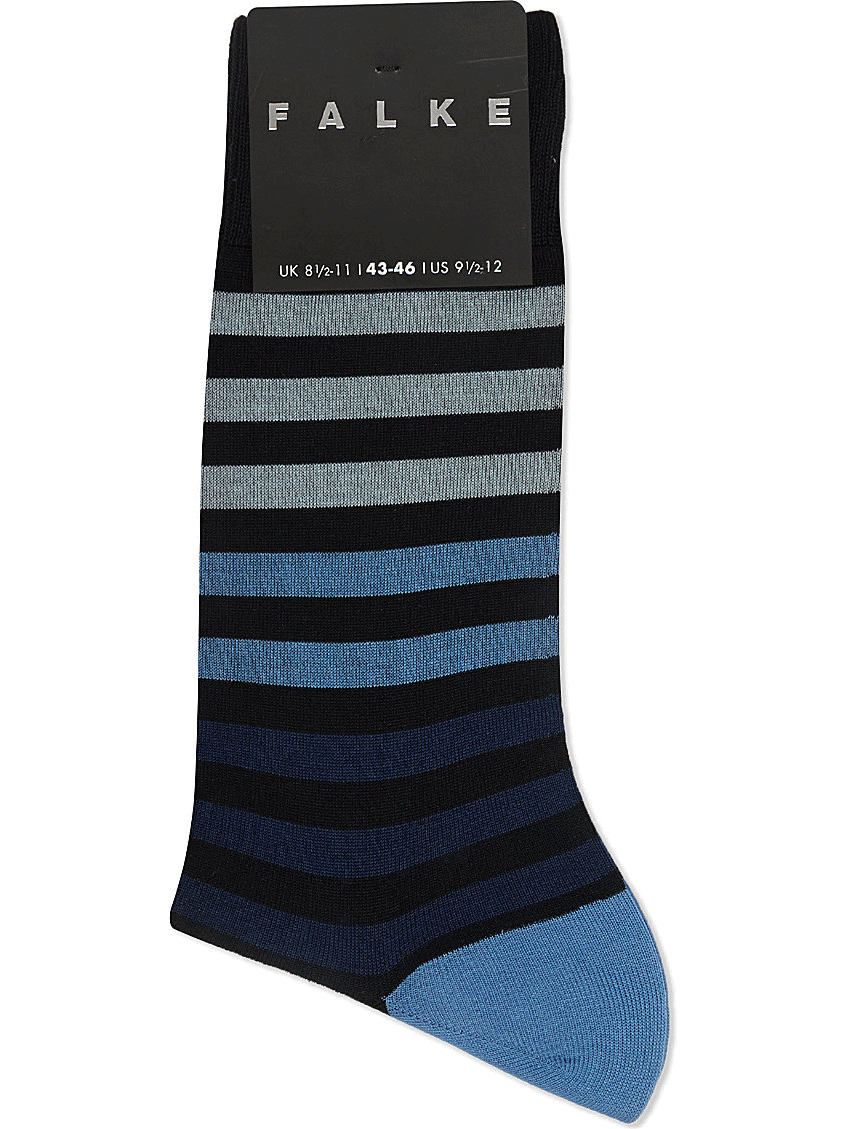 They might have a bit of a bad present rep, but we reckon the best gifts are those little bits of luxury you wouldn't buy for yourself – and these fit the bill perfectly. Falke is our go-to for superior socks that last through the years  and this pair is made from durable mercerised cotton – that's cotton that's been treated to prevent stray fibres and wearing-through to you and me. Our pick is this blue ombre striped design (also available in red), but there are plenty of others similarly-priced pairs to choose from.
10. BKY Kid Car Play Mat T-Shirt: £14.49, etsy.com/uk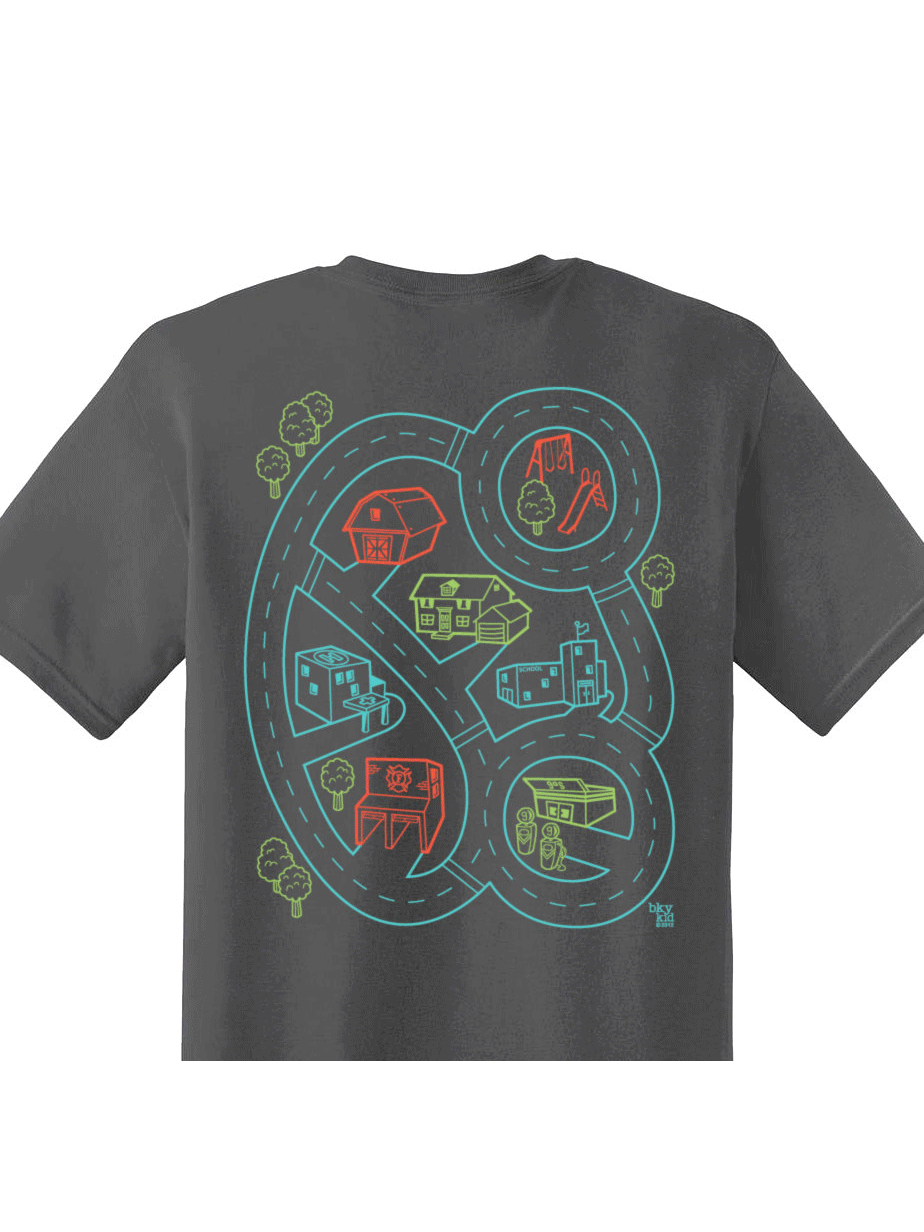 It's a well-known parenting truth that dads (and mums) spend a large amount of their time having toy cars run all over them like they're Le Mans. Make it more fun for the kids with this t-shirt, which has a print of a car race track on the back, and reward Dad with some good quality nap-time while they're at it. Plus, it's plain on the front, so he can throw a jacket on over the top and no one will be any the wiser that he's essentially a walking toy mat.
Verdict:
It goes without saying that what you go for really depends on what your dad is into: the Glencairn glasses make an unusual and quality gift for whisky drinkers, while Franklin Barbecue gives an incredible amount of meat-smoking know-how for the money and, for all-round family fun, you can't go wrong with Bananagrams.
IndyBest product reviews are unbiased, independent advice you can trust. On some occasions, we earn revenue if you click the links and buy the products, but we never allow this to bias our coverage. The reviews are compiled through a mix of expert opinion and real-world testing
Reuse content