TV presenter Kirstie Allsopp recently said that she likes to do the ironing because she finds it 'therapeutic'. While most of us do not feel such joy in our hearts at the sight of a high pile of crumpled clothes in the laundry basket, it's a job that has to be done.
From futuristic irons such as the Morphy Richards Comfigrip to  steam generators like the Hoover Ironspeed, we have tackled our own piles of ironing to see how they fare.
1. Morphy Richards Comfigrip, £39, amazon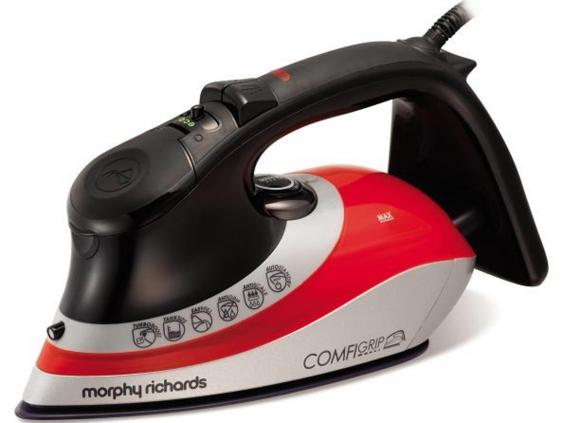 This futuristic-looking iron has some state-of-the-art features including two continuous steam settings, an extra large water tank and an anti-drip system designed to prevent water droplets forming when it's steaming at low temperatures. It's quick to heat, easy to use and resists limescale.
2. Tefal Aquaspeed, £40, amazon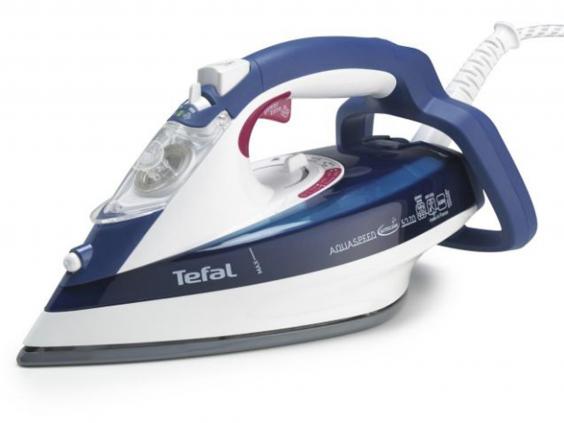 This iron glides easily and has a powerful steam, and it's easy to fill too. Be warned, if you like watching telly while you iron, you'll need to turn the volume right up as this is noisy.
3. Hoover Ironspeed SRD4110, £203, amazon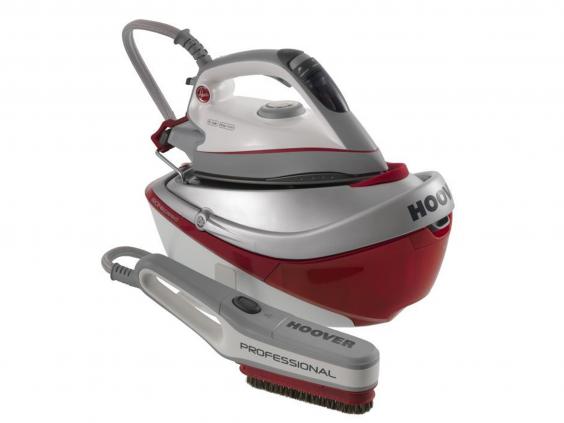 Mention "Hoover" and you're more likely to think of a vacuum cleaner, but if you like steam generator irons, this knocks the socks of most of the top names. It's easy to use, it doesn't scale up very much and it makes light work of most fabrics.
4. Russell Hobbs Easy Store Plug & Wind, £25, amazon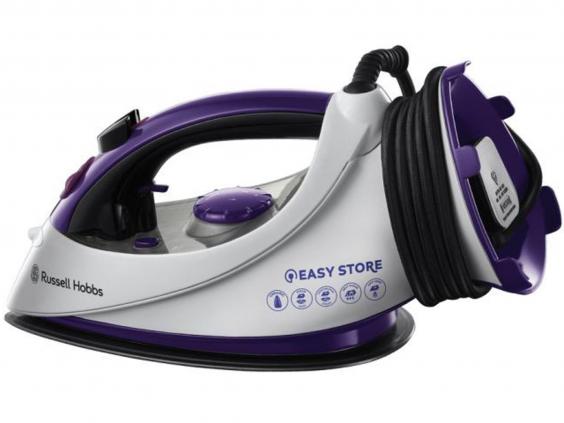 This is a bargain for an iron that is so quick to heat, easy to use and de-scale and simple to store. It glides easily over clothes, and it decreases even the most crumpled togs very effectively. The only downside is the uncomfortable handle that we found needs regular cleaning.
5. Breville Eco-Tec Digital Steam Iron, £60, amazon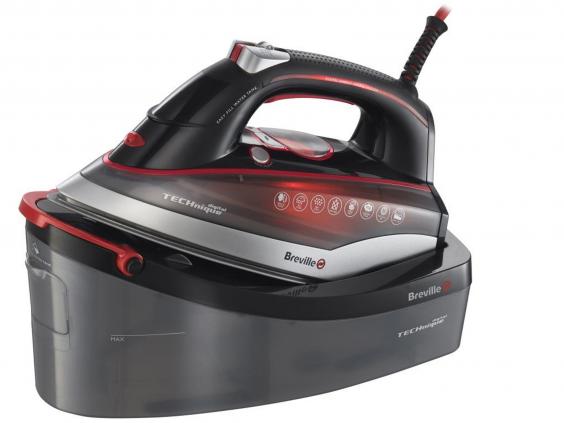 This new hi-tech iron gives clothes a smooth finish, thanks to its ceramic soleplate, and it steams well at all temperatures, so you can race through high piles of ironing. Other nifty features include anti-scale, anti-drip and self-clean.
6. Bosch TDA7060GB Steam Iron, £65, amazon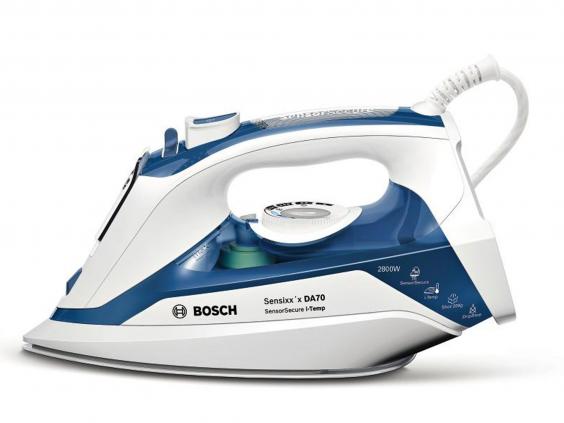 This gets rid of creases quickly and easily, with no need for hard pressing. Also in its favour is the automatic temperature setting that is suitable for all types of fabric and the "sensor secure handle", which automatically switches the iron off when you let go of it.
7. Rowenta Silence Steam, £250, johnlewis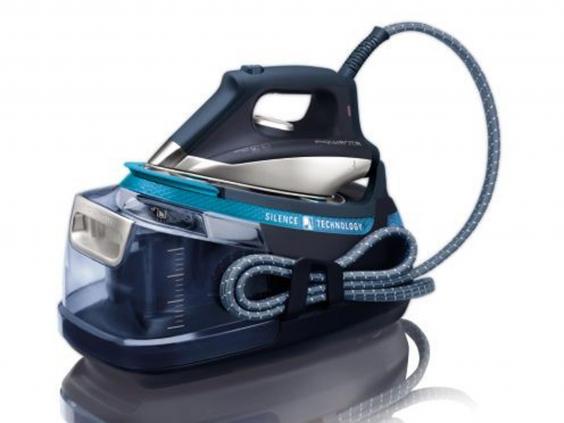 Putting the word silence in the title might be a bit ambitious, but this is certainly very quiet. And there are plenty of nifty features, including a powerful six-bar pressure, a decent steam shot and precision tip for hard-to-reach areas. 
8. Logik L200IR 12, £8, currys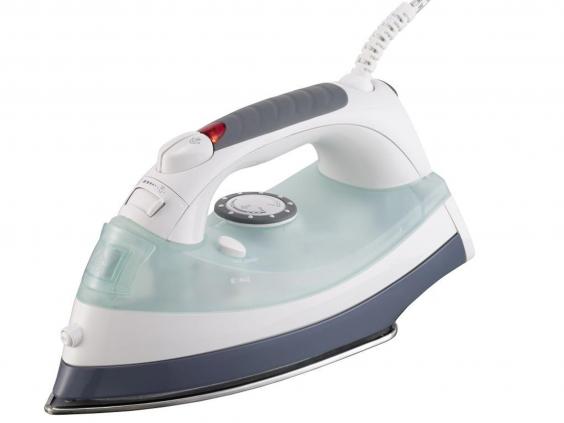 If you're after a good value iron for the basic jobs, this does the trick; it's quick to heat and glides easily. Unsurprisingly for the price, the power cord is short and the steam not the most powerful, but it's ideal for students who don't want to spend a lot on something they'll only use a couple of times a term.
9. Tefal Freemove, £76, amazon
This is the first completely cordless steam iron from a major brand. It provides hassle-free ironing and it has a particularly effective steam boost for tackling deep creases. We did find it is quite slow to heat and the handle could be more comfortable, but the convenience of no pesky cord to trip over made it warrant a place on the list.
10. Philips PerfectCare Pure, £115, johnlewis
The newest member of the PerfectCare family, this model is 40 per cent lighter than the original model. Particularly handy for clumsy ironers is that you can leave this iron on any fabric, even silk and cashmere, for up to five minutes without burning your clothes.
Verdict:
Curry's Logik L200IR12 is a bargain at under a tenner and will do nicely for the basics. Meanwhile, the Tefal Freemove is a good option if you're always battling with the cord. For steam generators, Hoover Ironspeed is a long-standing favourite for a reason and Russell Hobbs Easy Store Plug & Wind is a fantastic all-rounder.