If you do nothing more than heat up baked beans in your microwave it might be time to have a rethink as to how today's versatile ovens could make dinner times a doddle.
We tested a range of microwaves for their cooking and defrosting abilities, making all the usual micro staples such as baked potatoes and popcorn– with a few more complex family meals too. These were our favourites, from bargain basics to clever cookers.
1. Sage The Quick Touch Microwave: £280, John Lewis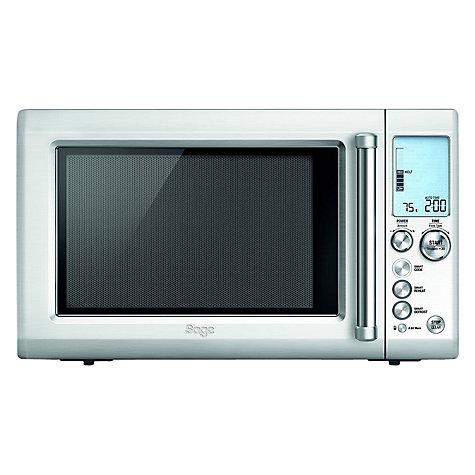 Heston Blumenthal's microwave reads the moisture content in foods to zap to perfection, with pre-programmed buttons for everything from perfect popcorn to 'a bit more'. Pricey for a microwave without grill or oven, but we got great results every time thanks to its auto-cook functions.
Buy now
2. Swan Vintage SM22030 800W Digital Microwave: £90, Argos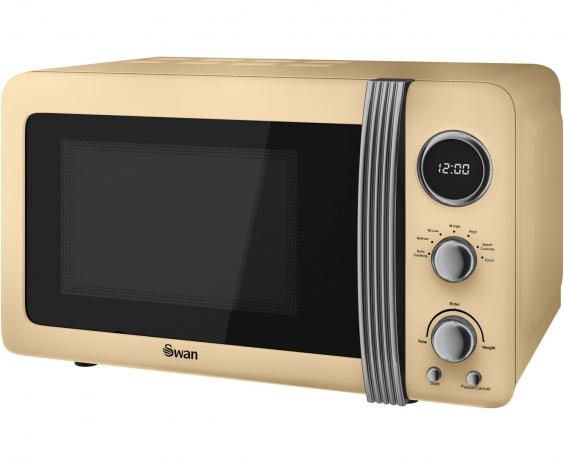 If you're going cheap you may as well be cheerful, and the bright shades in Swan's range make the kitchen more colourful. A good basic 800 watt microwave, this has three power settings, a 60-minute timer and defrost settings. 
Buy now
3. Tesco MG2011 Microwave with Grill: £42, Tesco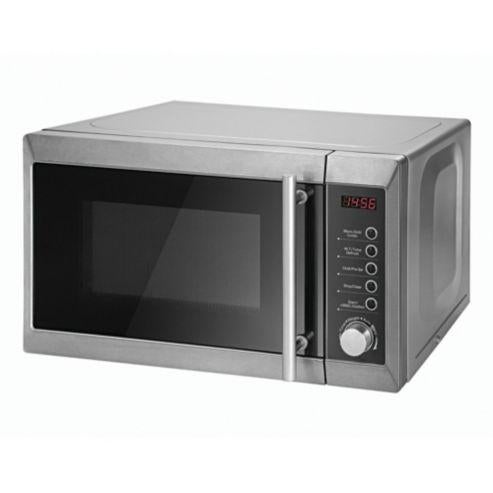 A great price for a microwave with added grill, our tester liked being able to crisp up chicken skin and the cheese on lasagnes thanks to its double function. Not the most high-tech of the machines we tested but if your needs are as basic as your budget, this is a winner.
Buy now
4. Russell Hobbs RHFM2363B: £210, amazon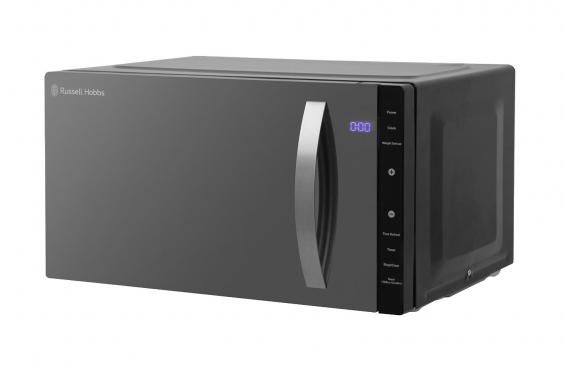 The fantastic thing about this flatbed gadget is that microwaves are bounced around in a 'diamond' formation so there's no turntable and no need for dishes to rotate. This means larger serving plates easily fit in so that family-sized casserole will be ready in no time and evenly heated.
5. Panasonic NNCS894: £499, John Lewis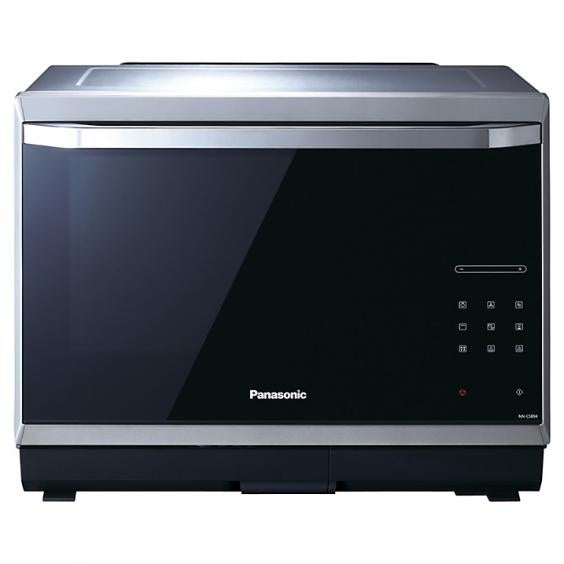 This top-of-the-range microwave will also grill and steam and has a plethora of automatic cooking combinations to make your dish just right. Bakers especially have reported great results with bread and cakes. Another flatbed model, it will hold family-sized dishes in its 32-litre capacity oven.
Buy now

6. EM717CXN Microwave: £40, John Lewis
Like the far more expensive Sage model, this value microwave has pre-set buttons for popcorn and baked potatoes. It doesn't feel as weighty as some of the other models here, but with 700 watts of power it's a good kitchen basic.
Buy now
7.  Samsung Smart Oven Combination Microwave: £239, John Lewis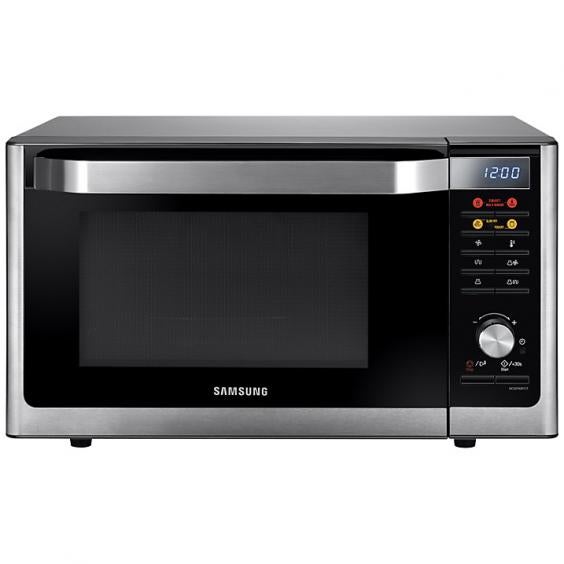 It is actually possible with this model to microwave a pizza and then eat something that doesn't resemble a wrung-out face flannel. Thanks to Samsung's 'Crusty Plate' accessory, food is heated and crisped on the bottom as well as the top. Hallelujah!
Buy now
8. Breville VMW212 Mirrored Microwave: £85, Debenhams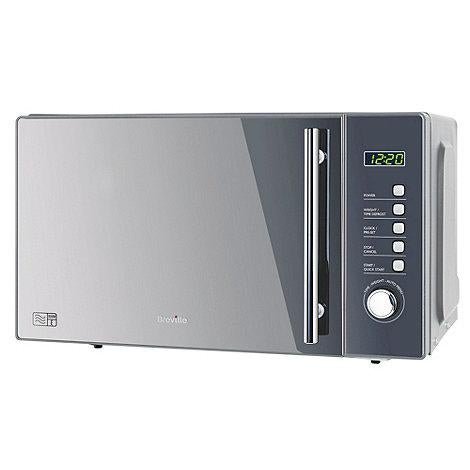 This shiny microwave has lots of different pre-sets, plus you can choose power from 100 down to ten per cent which is useful if you want to do something fiddly like soften butter. The mirrored front looks great but needs to be wiped down more often than others we tried.
Buy now
9. De'Longhi EM821AAN Microwave: £60, amazon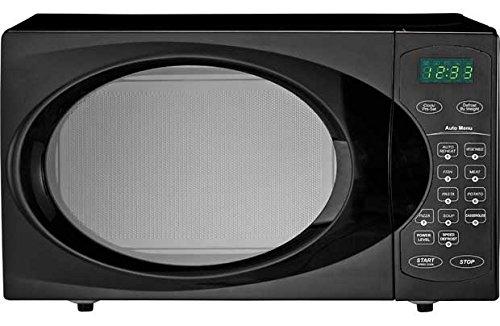 If you're not a fan of boxy microwaves, the porthole-style window on this model may appeal. It has nine cooking programmes and an auto-defrost function which is useful if you want to get on with other chores while dinner thaws. 
Buy now
10. Daewoo QT3 Compact Microwave: £50, amazon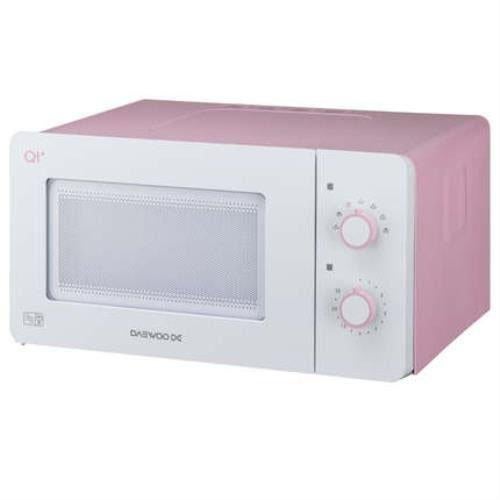 If you're pushed for space on the worktop then consider a more compact model like this pink and white Daewoo. You do have to sacrifice power too – at 600 watts it's the least powerful here – but its dinky good looks are great for bedsits, motorhomes and those who only blitz a bowl of porridge in the morning.
Buy now

Verdict
Heston Blumenthal's Sage model manages to cook everything just so, making those days of exploded beans and grey chicken breasts are long gone. If you're on a budget, consider Tesco's combination grill and oven for crisp and even results.