Here at IndyBest, we know that mums can be a bit tricky to buy for. But if you're still looking (and not finding) for the ideal present to give on March 26, we've got some ideas that we reckon will go down a treat. And what's more, none of the gifts we've suggested will set you back any more than 50 quid.
1. Sue Gregor Ghibli Tri Earrings: £42, Sue Gregor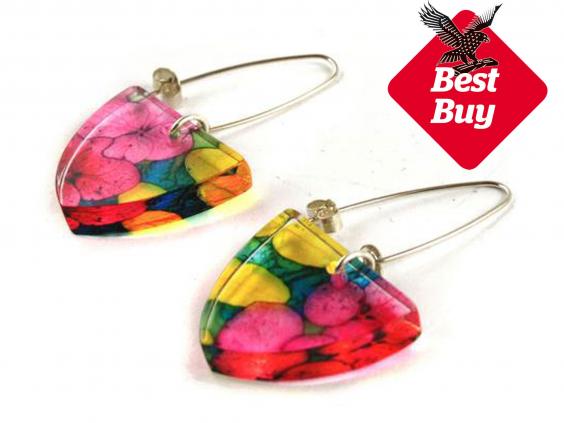 Jeweller Sue Gregor uses real leaves and flowers for her striking acrylic earrings, bangles and necklaces. These are made by dying and pressing the plants, a process that makes an imprint on the plastic. She then adds colour in the mix, but the detail on the leaves and petals is retained, making each piece unique. This pretty pair is made from fern leaves, hydrangea flowers and leaves from a box hedge, the fixings are sterling silver. If you have a larger budget and your mum likes statement jewellery, be sure to check out the necklaces in the range. 
2. Bridie Hall Alphabet Brush Pot: £40, Harvey Nichols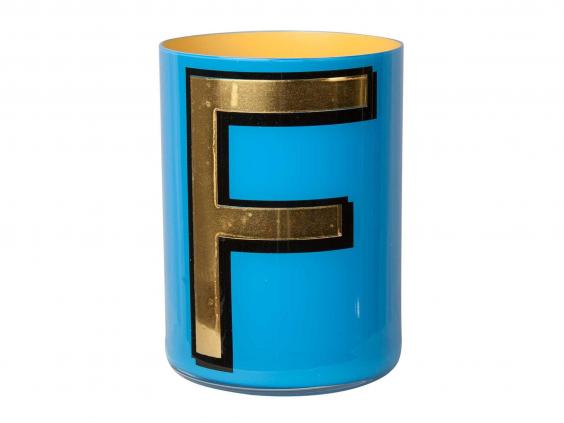 Whether your mum's an avid painter or could do with something to help her keep a desk tidy, we love these alphabet pots by London-based New Zealander Bridie Hall. Made of glass and backed with a brightly coloured lacquer, there are versions for every letter and two colour-combos for each. If she decides flowers are prettier than brushes or pens, Bridie suggests using a jar to hold the water as the lacquers are water soluble. 
3. Liberty Tom Dixon Hand Wash: £25, 500ml, Liberty London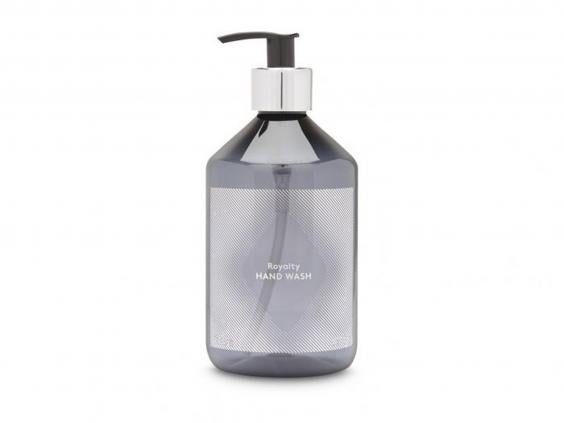 Tom Dixon, the design brand responsible for making us want copper interiors adorning our homes, has moved into soap. As you'd expect (and hope for the price), it feels luxurious and smells gorgeous. Our favourite, Royalty, has notes of lemon, earl grey, cedar wood and bergamot, but there are two other scents in the range, as well as matching hand balms. There is also a posh washing up liquid – we dare you to try gifting that one on 26 March. 
4. The School Of Life Small Pleasures Set: £27, The School of Life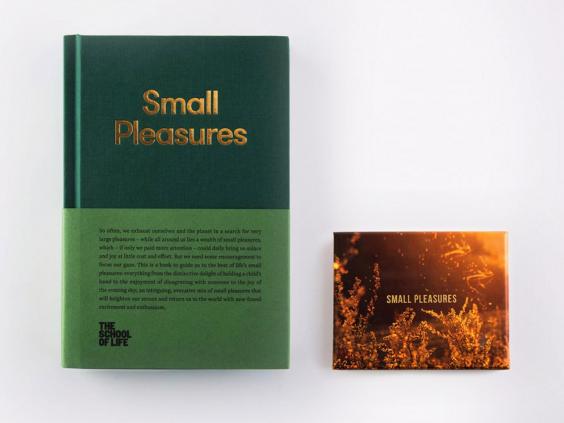 We love the philosophy of The School of Life, which aims to "develop emotional intelligence through the help of culture". In practice, that means thought-provoking books and gifts alongside its courses. This book and set of 60 cards encourages the reader to appreciate life's little pleasures –  the likes of the smell of freshly cut grass, a favourite song or reading a trashy magazine – and is sure to go down well with a mum who is trying to be more mindful this year.  
5. Sew Lomax Beautiful Lady Make-up Bag Set: £22, Selfridges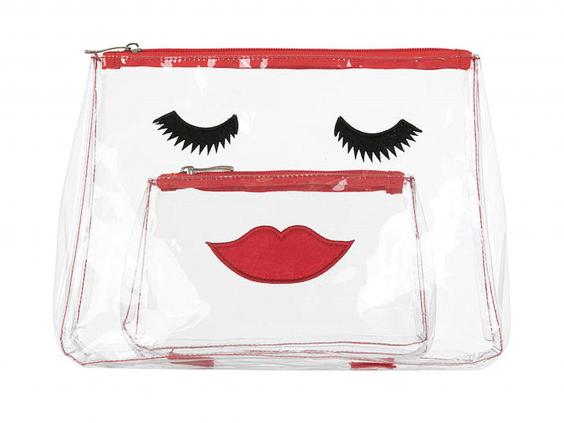 Mums who like to keep their make-up organised and easy-to-access will appreciate this fun set. They get two see-through zipped bags with Brit designer Emma Lomax's popular "Beautiful Lady" design using embroidered detailing. The two holders can be held securely together with velcro for super-compact packing.
6. Oliver Bonas Multi Galaxy Scarf: £26, Oliver Bonas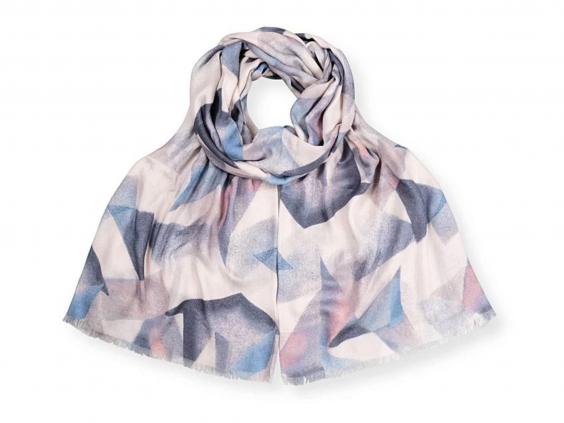 The soft, light fabric of this scarf means it's equally suitable to be worn inside the house or out and about. We like the gentle, geometric design and easy-going colour scheme, although there are plenty of others on offer, from bright block colours to leopard prints. At 180cm long, it's also versatile when it comes to different ways of wearing it.
7. Conker Spirit Dorset Dry Gin, 40%: £35.95 for 70cl, 31DOVER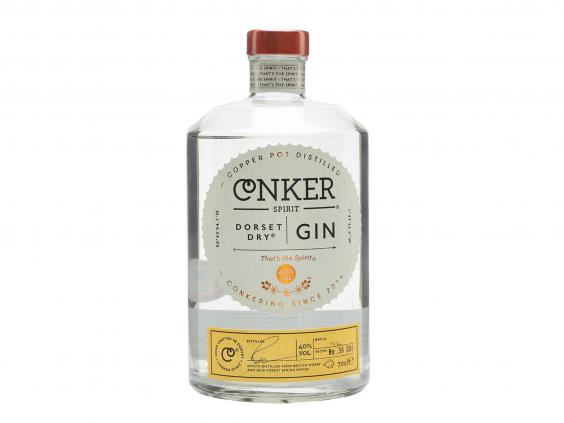 Standing proudly as Dorset's only gin distillery, Conker is relatively new to the scene, established in 2014. But it's a certainly a name you should be introducing your gin-loving mum to. It's a beautifully smooth drink, infused with 10 separate botanicals. We enjoyed it with tonic (of course), but it's a versatile gin, and perfectly sippable. Available in either 70cl or 37.5cl bottles.
8. Of Cabbage and Kings Green and Blue Birdball Belle Feeder: £26, Trouva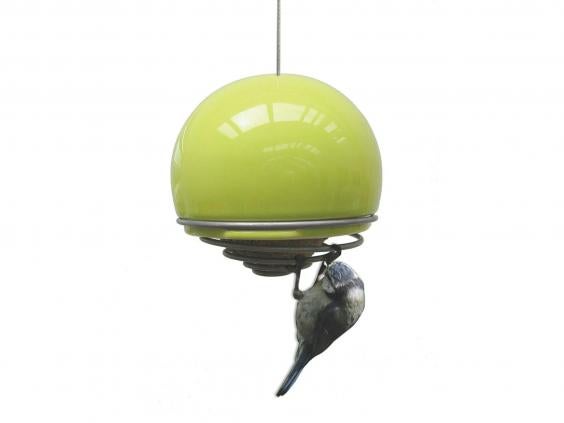 If your mum likes welcoming wildlife into the garden, then we'd recommend this interesting take on the traditional bird feeder. Crafted in an east London studio, it's designed to attract smaller birds, with space inside for everything from fruit to nesting materials. They're available in four different colours – white, lime, mushroom and blue – which means you can mix and match to bundle them all together as they hang. 
9. Cowshed Lazy Cow Soothing Room Diffuser: £32.40, Look Fantastic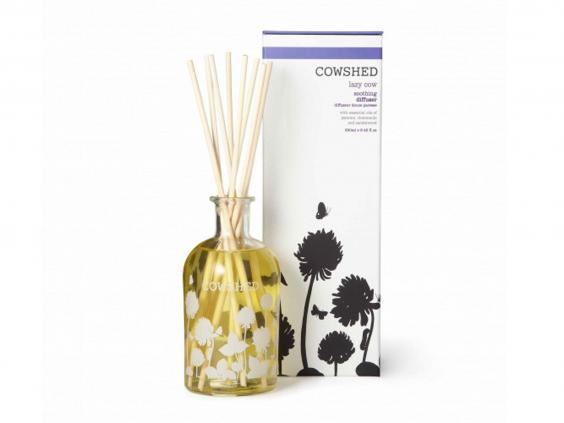 A good reed diffuser can transform the mood of a room, and we think this one, from the spa  brand Cowshed, will do just that. Each of its diffusers has a different purpose – some emanate fragrances which aim to invigorate, others to relax. This one, which mixes scents of jasmine, chamomile and sandalwood, looks to soothe and will be a perfect match for any over-worked mum. And what's more, the scent will last for around three months.  
10. Emma Bridgewater Blue Splatter 3 Pint Jug: £44.95, Emma Bridgewater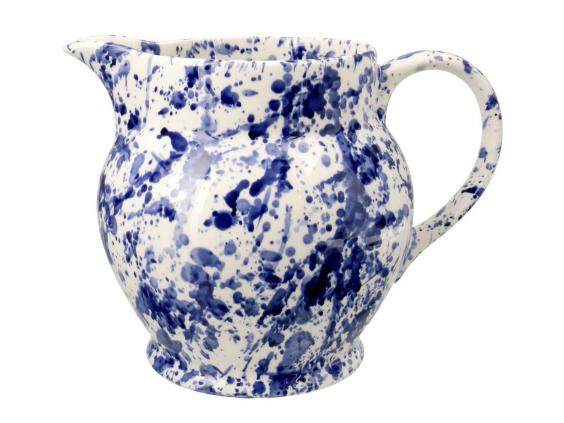 Taking a big step away from Emma Bridgewater's usual, neatly drawn floral designs is the brand's "Splatter" range. We're fans of this three-pint jug, which is covered in blue, speckled paint, inside and out. It'll look great sat on the dinner table, or placed decoratively somewhere else in the house, and your mum will get years of use out of it.
The Verdict: Mother's Day gifts under £50
For a unique piece of jewellery, we love Sue Gregor's earrings that celebrate British nature. If she's more into pieces for the home, the diffuser makes a fragrant gift that will keep the house smelling sweet for three months.
Reuse content