You can always use a mop or cloth to clean floors and surfaces, but steam cleaners get better results with less effort. Another advantage is that you don't need detergent as using water alone can do the job.
Not sure which type to buy? Your best bet is to start with the task in hand – if it's steaming floors and lifting grime quickly, steam mops should do the trick. For loosening grime in small areas, a handheld steam cleaner might be a safer option. Meanwhile, for those who want to mop floors and do a wide range of surface cleaning tasks, a cylinder model with plenty of attachments may be best. Our round-up also includes machines that boast even more advanced features, such as Bissell's Vac and Steam, which allows you to vacuum and steam clean simultaneously - and some of the cleaners in our round-up even clean carpets too.
1. Bissell Vac and Steam, £130, amazon
This is the first machine on the market that allows you to both vacuum and steam clean at the same time and the results are surprisingly good – for example, sucking up bits of cereal whilst mopping up an orange juice spill. It leaves the floor dry in minutes and it's easy to empty. It's quite heavy though.
Buy now
2. Thane H20 X5, £79, amazon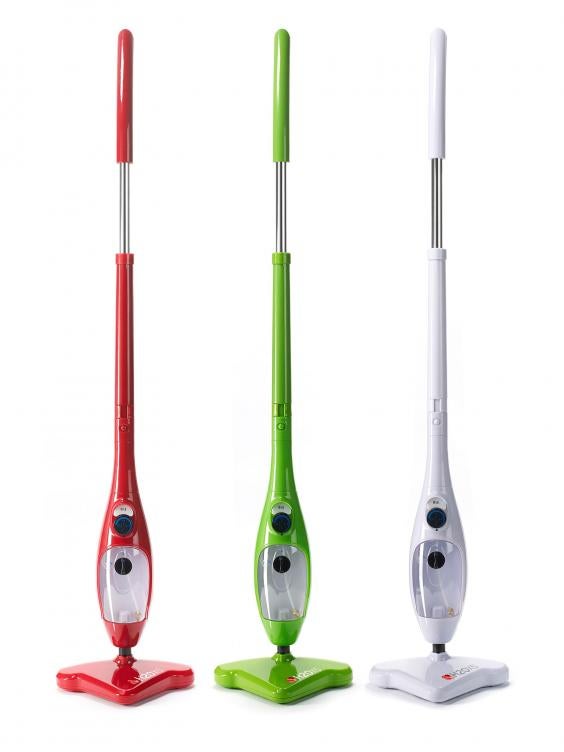 This two-in-one steam mop can be converted into a handheld cleaner, making it versatile in its ability to power through grime. It's particularly good on hard floors, with muddy footprints and even dried pasta sauce a doddle to remove, and it's pretty good on fabrics too, although the material is left quite wet.
3. Morphy Richards Power Steam Pro, £90, John Lewis,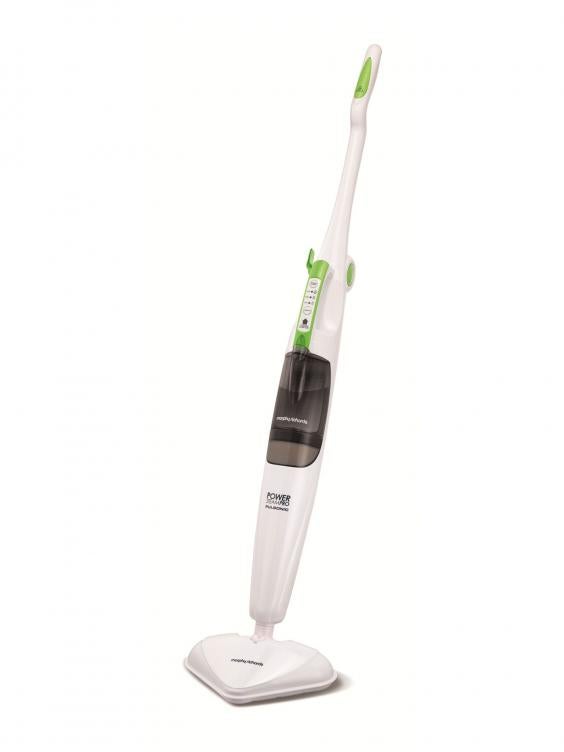 Sticky floors prove no challenge for this deep-cleaning, hygienic cleaner that is quick to heat up, easy to use and store and satisfyingly sturdy. You can use it on a range of floors from sealed hard floors through to carpets. The swivelling mop head means it glides around corners, although the cleaning pads don't wash that well.
4. Vax Fresh Combi Multifunction, £90, John Lewis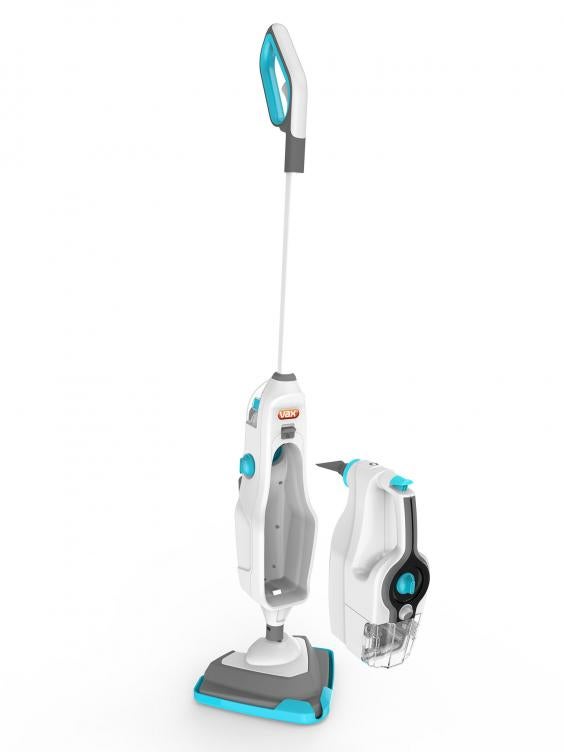 This is a great choice for a two-in-one cleaner because there's not much in the way of everyday marks that it can't lift on floors and it excels as a handheld machine on ceramic tile and fabric. It is solidly built and the cleaning pads are easy to fit and remove, whilst the head is flexible.
5. Polti Vaporetto Go Handy Steamer, £70, John Lewis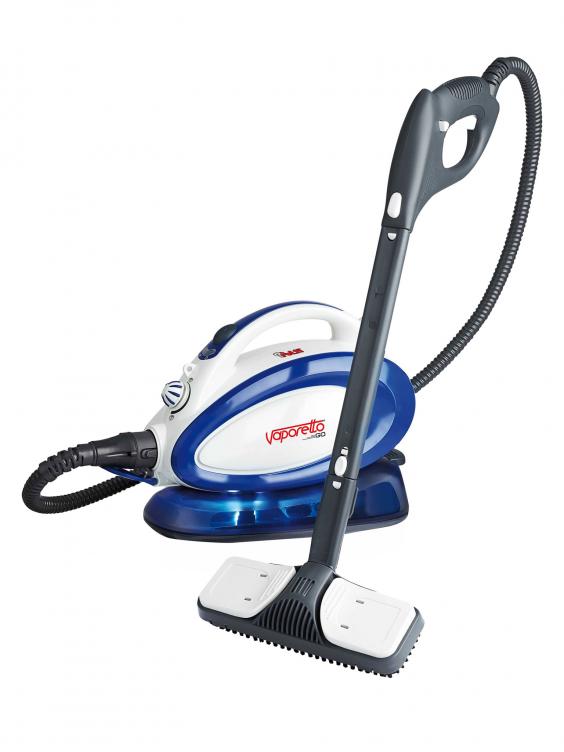 Polti has gained a strong reputation in the world of steam cleaners and this one stands out for being portable, which means it's great for anything from floors to hobs and ovens. It's environmentally friendly, yet deep cleaning, requiring no chemicals to clean and it has oodles of accessories to reach tight corners.
6. Karcher SC 2500 C Multi-Purpose Steam Cleaner, £130, amazon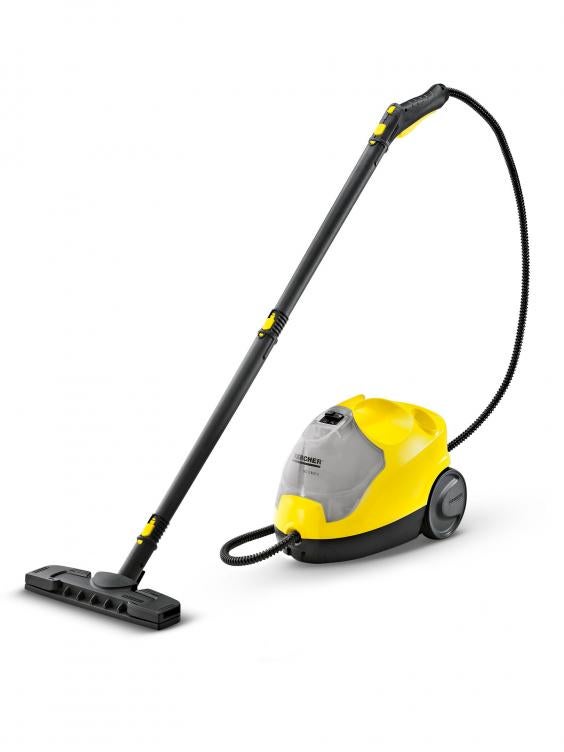 In less than four minutes, you'll be ready to start cleaning and because it is a twin-tank model, you can refill one tank with water while the other produces steam – meaning that it's suitable for continuous use. It's built to an extremely high standard, but don't try and use it on carpets, except for one-off stains
Buy now
7. Russell Hobbs Steam & Clean Lite Mop, £29, amazon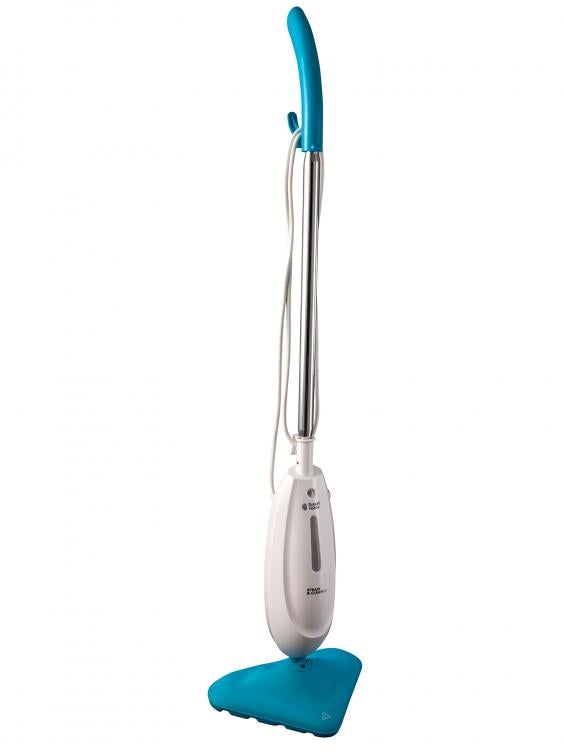 Tiled kitchen floors, wooden hall floors, laminate playroom floors and carpeted stairs and living rooms – you name it, this cleans it. It's easy to fill, easy to handle and manoeuvre and it's speedy, as well as quick-drying. We also like the way it lifts the carpet pile to make it soft and fluffy again.
8. Lakeland Steam Mop, £60, amazon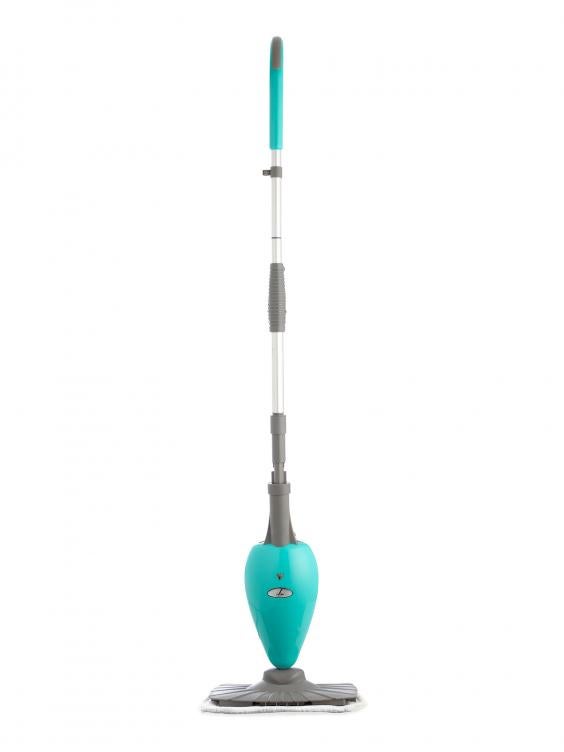 Designed to tackle grubby floors, this does a good job, with the exception of really sticky stains like jam. It's simple to manoeuvre and it's easy to attach the cleaning pads, which can be bunged in the washing machine afterwards, coming up as good as new. It leaves the floor nice and dry afterwards too.
Verdict
This isn't easy as each machine has its stand-out points that sets it apart, but forced to choose, our top recommendations would go to the Vax Fresh Combi Multifunction and Russell Hobbs Steam & Clean Lite.