By seven kids are really starting to question the world. They're fascinated by natural sciences and animals, as well as getting to grips with some of the big issues like artificial intelligence, exploration and how to keep something alive - although they might not realise this is what they're exploring when building a Lego explorer ship, making a model robot or cuddling a lifelike toy puppy. We've found some of the best toys for seven-year-olds that harness their natural enthusiasm, obsessions and energy.   
1. Lego City Deep Sea Exploration Vessel: £79.99, Lego Shop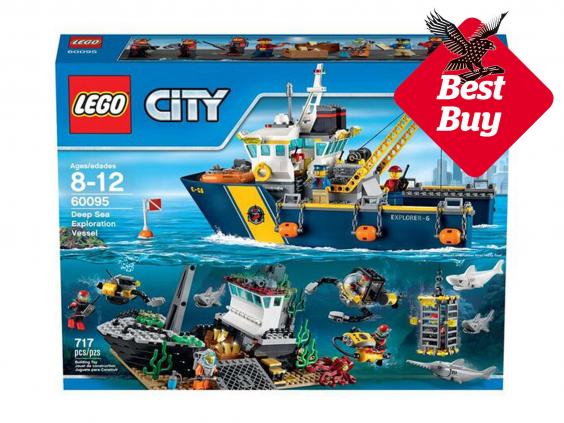 All Lego is brilliant, limited only by the builder's imagination and determination, but if we were choosing a set to make and play with, it would be this Deep Sea Exploration Vessel. Included is an exploration vessel, submarine, remote sub, scuba scooter, shipwreck, shark cage and three sharks. Oh and seven mini-figures including four scuba divers and a deep sea diver. 
2. Mitre Personalised Football: £30, Mitre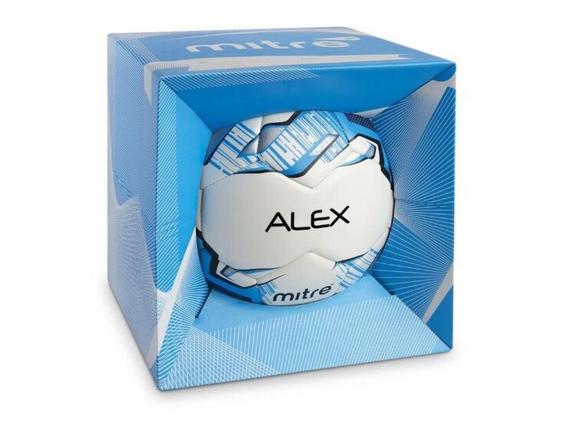 It's hard to go wrong with a ball but this great size five Mitre ball can be personalised, meaning you need never worry about losing it in the park again. Available in three colours – green, red and blue – it comes ready pumped up and in a box. 
3. Rubik's cube: £9.99, Toys R Us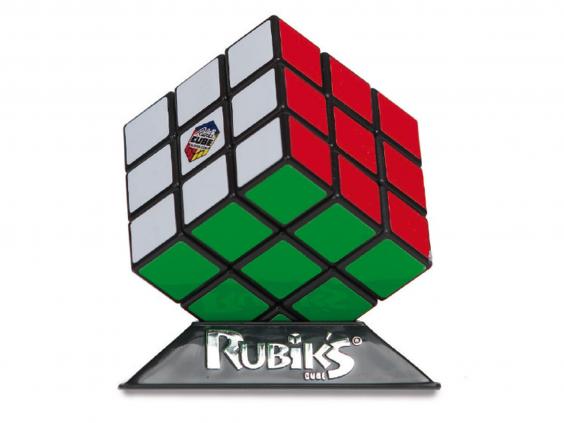 Rubik's cube is the world's bestselling puzzle but for those not familiar with it, it's a cube with each side made up of nine coloured squares. The aim is to move the pieces around until eventually each face of the cube is made up of nine identically coloured squares. The Rubik's cube of old had stickers allowing for cheating but the newer version has permanent colours. Rubik's champions can solve a cube in ten seconds, apparently, but it's more likely this toy will last your recipient a lifetime. 
4. Natural History Museum Pocket Microscope: £10, Natural History Museum Shop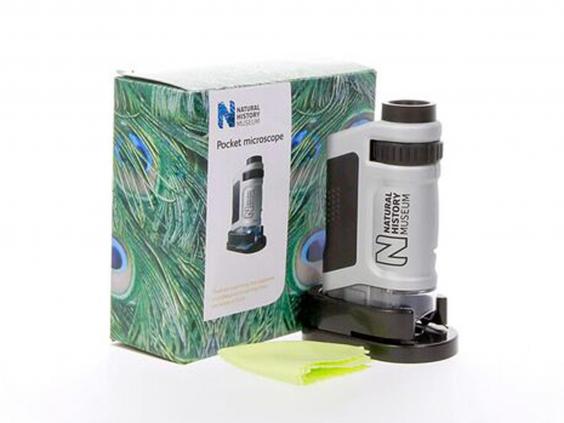 This microscope is great – small enough to fit into a small bag and take on adventures with you but powerful enough to show you the minutiae of the world around you, with 40x magnification. The box has printed on it the fact that one tablespoon of soil has more tiny living organisms in it than there are people on earth – if that doesn't blow the mind of a seven-year-old (or anyone) then we're not sure what will. 
5. Royal Museums Greenwich World Map Mini Backpack: £12, Royal Museums Greenwich
The perfect size for an adventure and the perfect design too, this map of the world bag could fit a packed lunch and a map in for a daytrip or a selection of small toys and snacks for a longer journey. It has two compartments, a padded back, adjustable straps and is wipe clean. 
6. ZSL Lion Cushion: £25, ZSL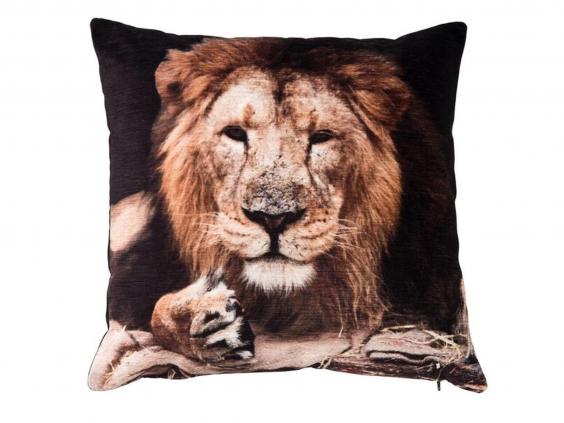 When a seven-year-old gets an obsession, they really obsess, wanting to know all there is to know about whatever it is that has piqued their interest. Get them into big cats and the adults around them will be fascinated too – after all, who doesn't like a lion? This cushion from the shop at London Zoo is soft and silky with amazing detail. 
7. Little Live Pets Snuggles My Dream Puppy: £49.99, Argos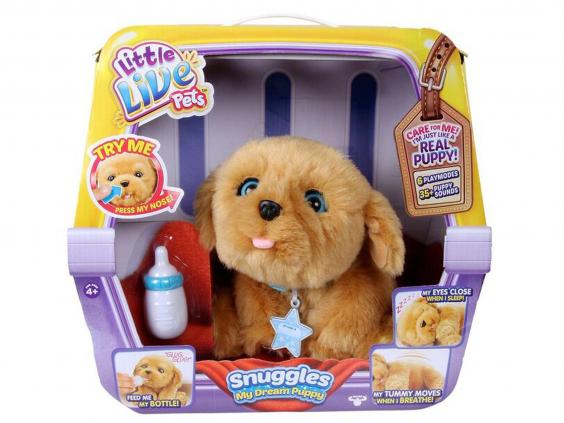 DreamToys is a list of must-have toys for Christmas produced each year by the Toy Retailer's Association. It's partly responsible for ensuring everyone else wants the same toys as you and there's none left on the shelves as the big day approaches. Still, the Association has got it right putting Snuggles on its 2016 list – a puppy that needs looking after by its owner but doesn't need real food, real walks or a real pooper-scooper. Snuggles moves, responds to cuddles and even breathes when "asleep". 
8. Roald Dahl Collection: £21.99, The Book People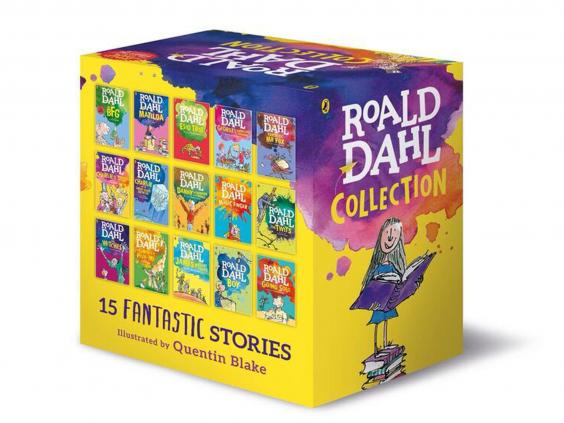 The great thing about Roald Dahl's books are that they're perfect to read alone but also great to read out loud to someone, so this is a gift for the whole family really. From the bumbling farmers in Fantastic Mr Fox to the magical world of James and the Giant Peach to tales about chocolate factories, horrible schools and friendly giants, this set of fifteen books has not just something for everyone but several things for everyone. 
9. Galt Robo Modelling Set: £9.99, John Lewis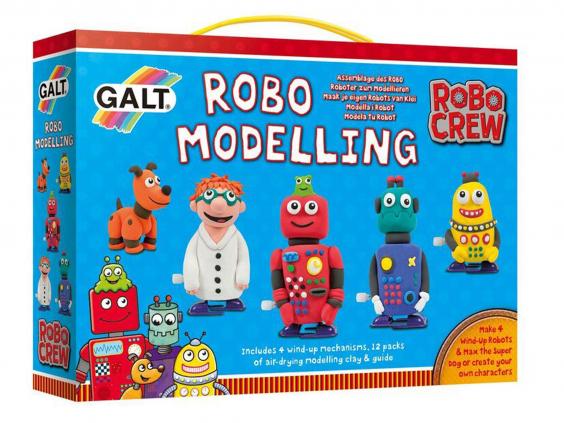 You might think of wind-up toys as old fashioned but these make-your-own wind-up robots are anything but. Model the clay around the mechanisms (four included), let it dry and you're off. And they said making robots was complicated.
The Verdict: Gifts for 7-year-olds 
We want every one of these, and we're a great deal older than seven. To have the whole of the Roald Dahl cannon unread and ahead of you – what a wonderful thing, though the excitement of a good quality football with your name on it is pretty high too. But a Lego set with divers and sharks is our winner – there aren't really words beyond wow. 
IndyBest product reviews are unbiased, independent advice you can trust. On some occasions, we earn revenue if you click the links and buy the products, but we never allow this to bias our coverage. The reviews are compiled through a mix of expert opinion and real-world testing
Reuse content