Every November, the Toy Retailers Association – which rounds up all the big players in the UK toy market – produces the so-called Dream Toys list, which is accepted as the most accurate predictive list of what will top children's Christmas lists that year. 
Our list is a bit different. We take the very best of these (after all, we found some aren't great quality, while others don't have the play value we'd like to see for the price) and we add some of our own. Some of these are from smaller toy manufacturers that you may not even have heard of, while others are only sold in selective online stores. 
We think the result is the only list you'll need this Christmas – and it covers all ages and budgets too.
1. Hatchimals Spin Master Toys: £59.99, Argos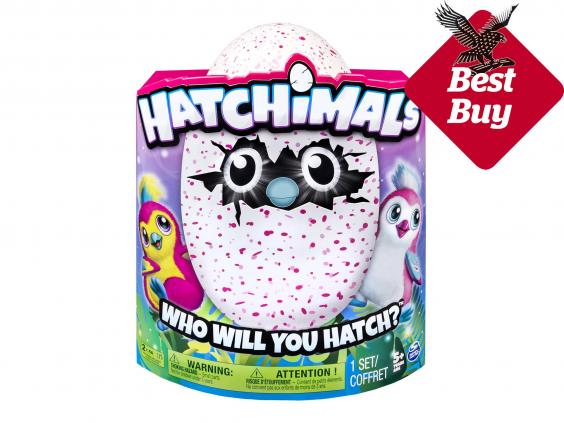 Not that we'd want to encourage panic buying, but this is the sort of hit toy that comes out just before Christmas, then sells out almost instantly. The concept is brilliant – the magical creature hatches from the egg, then stays an interactive fury friend. Parents will be very grateful for the shut-off button, however, as they can be noisy. 
2. StikBot Studio: £13, PrezzyBox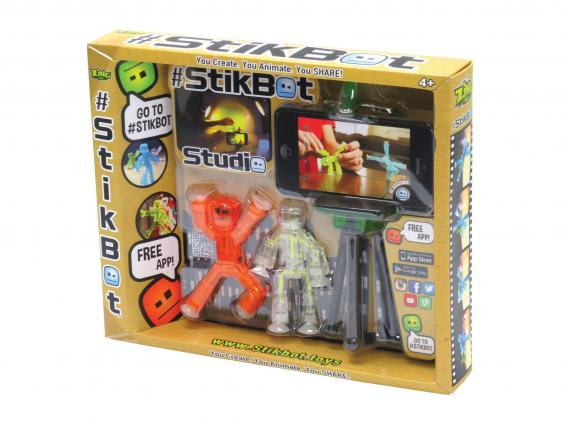 StikBots are great for encouraging creative young minds to make their very own stop-frame animation films. You get two of these small plastic stick characters in a set, plus a tripod for your phone. Once you've downloaded the free StikBot app for your smartphone, which takes you through the filming process, you're ready to go. Wallace and Grommit, eat your heart out.
3. Little Bird Told Me Lewis & Fitz Rocking Horse: £94.95, Cuckooland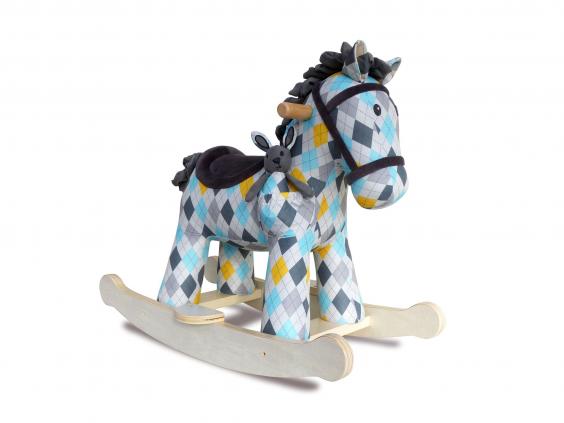 Aimed at children aged 9 months and over, this is a modern take on a classic toy that can be passed down through generations. We like the fact that it's gender-neutral and made from on-trend geometric argyle fabric, and there's a removable rabbit toy called Fitz tucked into his pocket.
4. Shopkins Chef Club Hot Spot Kitchen: £24.99, Argos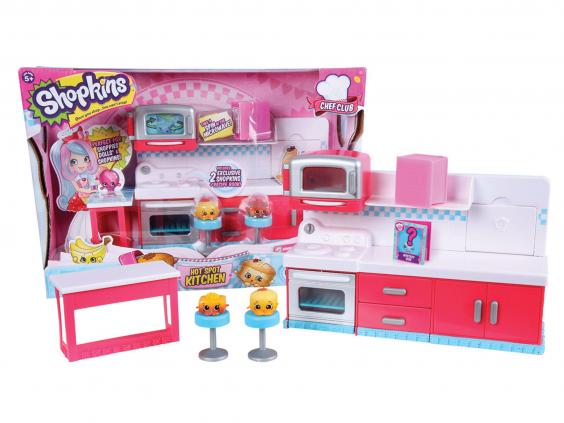 Shopkins are little plastic characters that live in a world of accessories, with smoothie trucks and wardrobes among the seemingly endless packs available. This is the latest addition, in which kids can get the characters (two of which are included) to cook up a storm. Even recipe books are included.
5. Snuggles My Dream Puppy: £49.99, Argos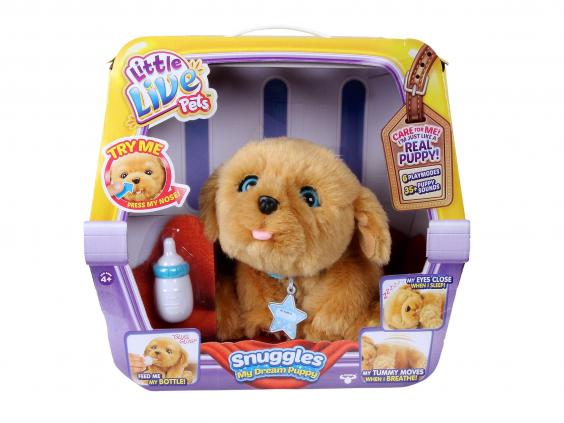 Remember those dolls you could feed from a bottle and that breathed and snored when they lay down? Well, this is the canine version, which you can tickle or kiss to get puppy-like responses. It's impressively soft and cuddly and even moves around like a young pup, albeit a rather stiff one.
6. Crazy Aaron's Thinking Putty Super Scarab: £13, Amazon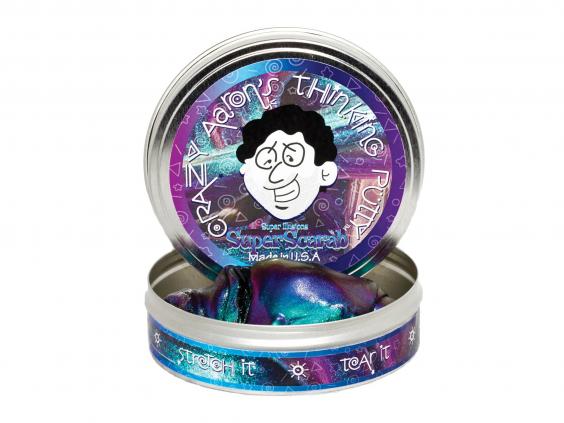 Silly putty has been a favourite among kids for decades, but this new multi-coloured, shimmering version takes it to the next level, not only due to the choice of jazzy colour combinations, but because you can stretch it, tear it, shatter it and even bounce it. 
7. Nerf N-Strike Elite Hyperfire Hasbro: £28.99, Toys R Us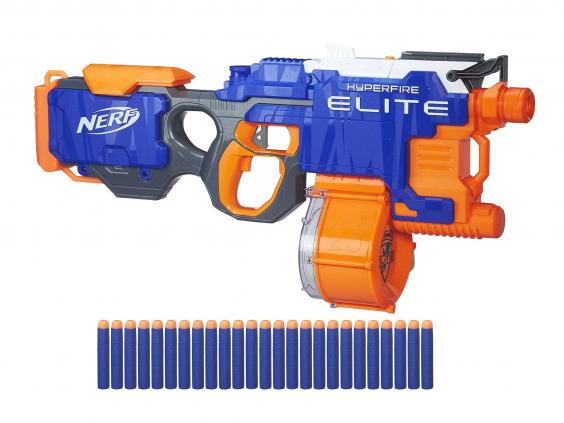 Fans of Nerf guns will love the newest version, with this super-fast motorized dart blaster likely to be topping many a Christmas list. With a 25-dart drum and an ability to unleash five darts per second from up to 90 feet away, it's probably best parents and siblings move well out of the way.
8. Little Concepts Stacking Rocket: £22, Royal Academy Shop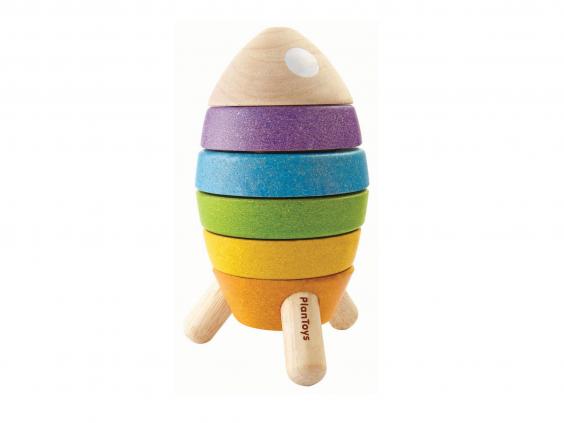 This adorably colourful little stacking rocket means youngsters have to engage logical thinking about how to build the rocket – and then they get to use their imagination while playing with it. Beautifully made, it also looks lovely on playroom or nursery shelves. And as an added bonus for eco-wary parents: it's made from sustainable wood and natural rubber.
9. Star Wars Rebel U-Wing Fighter Lego: £46.97, Amazon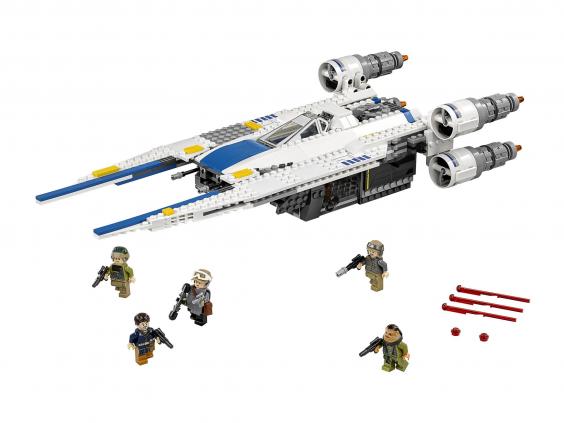 Lego always comes up trumps at Christmas. This set enables little ones to recreate the scenes of Star Wars: Rogue One, when a wayward band of rebel fighters go on a mission to steal the plans for the Death Star. There is plenty of attention to detail, including four large engines, an opening mini-figure cockpit with observation window, and oodles of accessories. You can even fold the wings back to make a larger model.
10. Sylvanian Families Brick Oven Bakery Set: £37.39, Amazon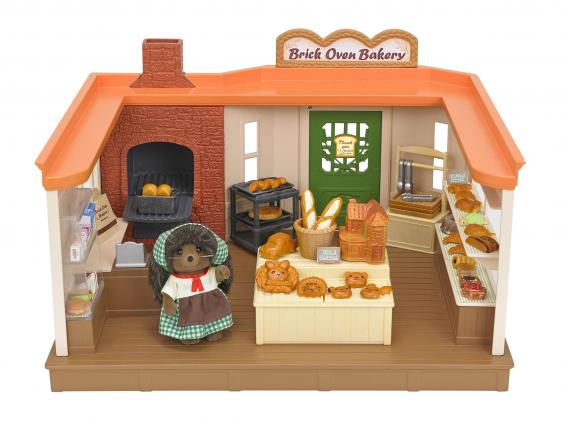 If your child has taken to the world of Sylvanians – those collectible animal figurines made of flocked plastic that have been around for decades, yet still hold their appeal – then you're pretty much set up for Christmas presents for years to come. We love this all-new bakery set with red brick oven, which is reassuringly twee and contains lots of tiny accessories.
11. Hot Wheels Ultimate Garage: £84.99, Smyths Toys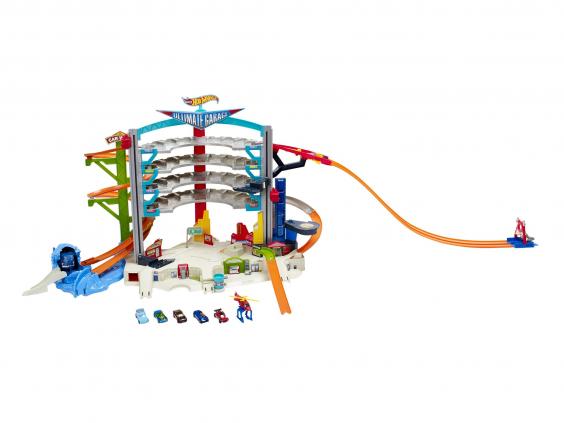 Rare is the kid who hasn't enjoyed playing with a toy garage at some point in their childhood, and this all-singing-all-dancing garage has a real wow factor. It has multiple action zones and parking spots for 36 cars, although it only comes with five vehicles and a helicopter. The light and sound functions, along with the lifts, were a huge hit with our little testers.
12. Bunchems Megapack: £11.95, Amazon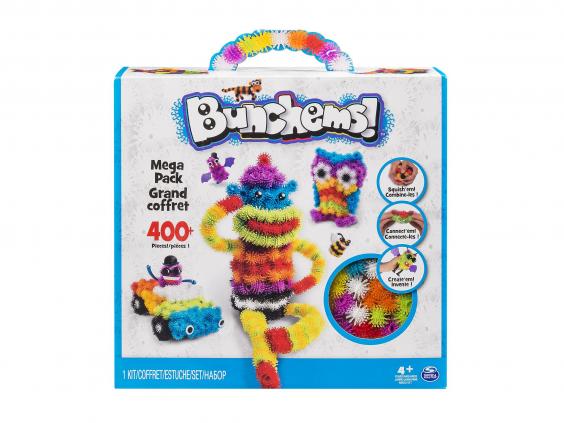 These colourful little balls stick to each other, enabling creative youngsters to build 3D structures in all shapes and sizes – there are up to 36 possible different structures using this pack alone. Creations include cars, monkeys and owls, and the good news for parents is that clearing up is as easy as pie.
13. Thomas & Friends TrackMaster Sky-High Bridge Jump: £69.99, Smyths Toys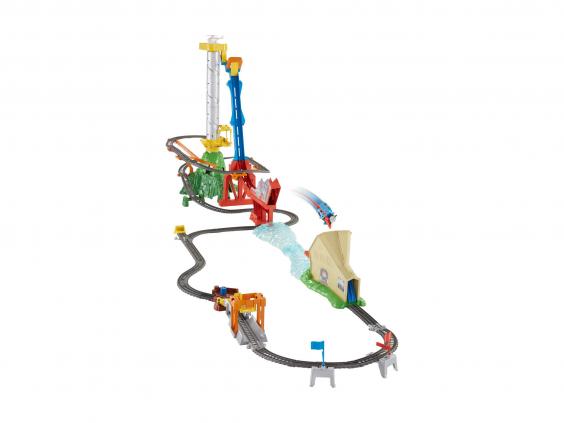 Not for children that like their train sets traditional and ordered, this one actually takes Thomas off the tracks and soaring through the air, quite literally catapulting this traditionally sedate character into an adrenalin-fuelled 21st century version. Inspired by the Thomas & Friends DVD, The Great Race, it takes a while to set up but is well worth it.
14. Paw Patrol Air Patroller: £43.99, Amazon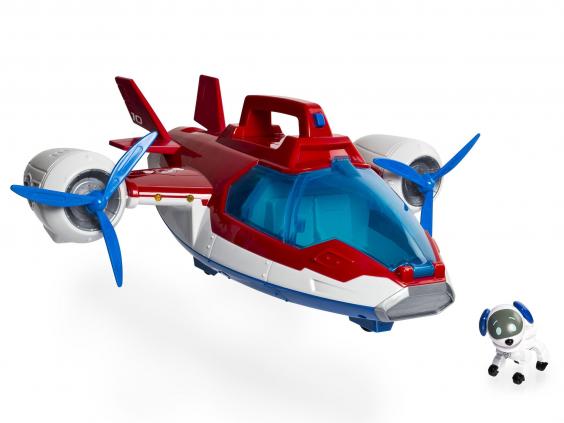 This is well-designed and well-built, making it a great addition to the Paw Patrol collection. Complete with rotating propellers, it easily transforms from a helicopter into a plane and our little testers loved the sounds and lights. Lots of play value with this one.
15. GLTC Beaumont Castle: £72, GLTC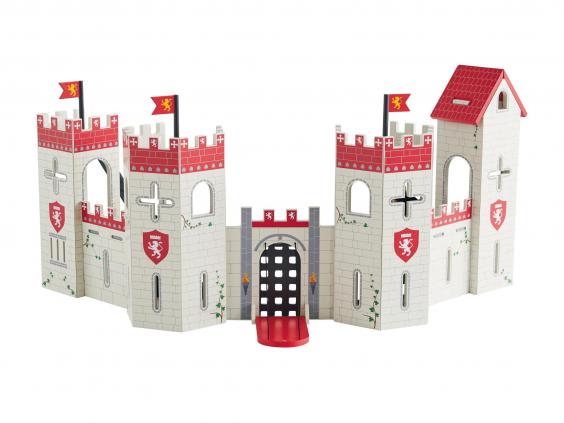 Make sure you've got plenty of space for this stunning castle, made from robust wood that's illustrated with reds and greys and comes with an impressive 23 accessories. The open layout means it's less complicated than other castles, but be prepared to sing for your supper as it comes in 15 pieces to slot together.
16. RC Wall Climbing Car: £19.99, BrightMinds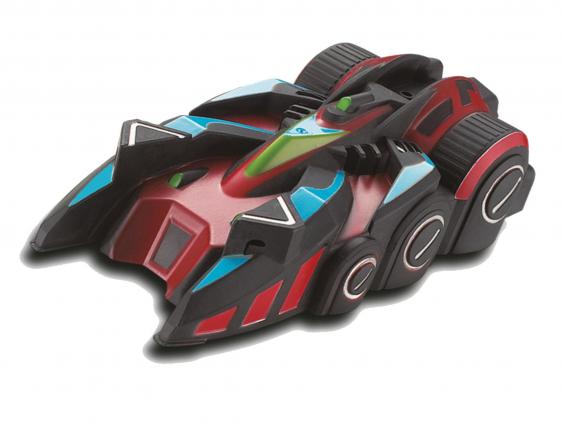 A great option for older kids aged 12 and over (not to mention adults), this is a remote control car with a difference – it climbs walls and as such, had all our testers in stitches as it defied gravity and even raced across ceilings. Up to three of these cars can be raced against each other, but do remember it only works on smooth surfaces, although that does include windows.
17. Best Years Monty the Woolly Mammoth Toy: £12.99, Born Gifted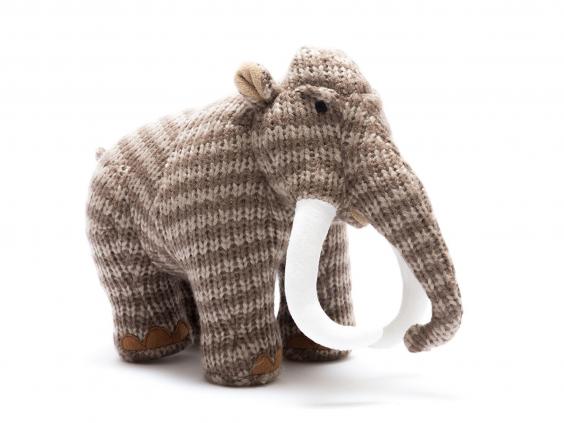 This charming soft toy is made from knitted acrylic with polyester fibre filling that makes it nice and cuddly for newborns upwards. It has embroidered eyes, soft brown stripes and is machine washable.
18. XYZ Printing Da Vinci 3D Printer Pen: £59.99, Argos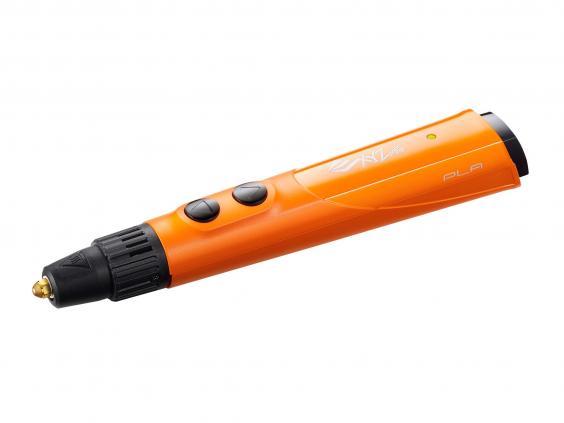 This isn't the only 3D printing pen on the market, but we found it produced better results than others we tried, and we liked the ease with which you can open up the pen in case of a jam. It's good value for money and easy to load the filament and there are plenty of ideas on YouTube to get kids started.
19. Teksta Voice Recognition Puppy: £39.99, Amazon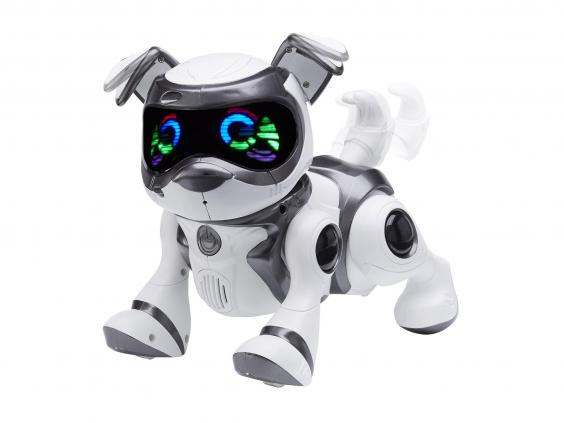 If the last thing you want in your life is a real pet, but your children ask you for one incessantly, this is the Christmas present for them. Using your voice, physical gestures or touch, you can command it to sit, walk, cry, sing and flip over, as well as do tricks – and it even shows emotions including barking crying and eye patterns. 
20. Parrot Swing: £119.99, Parrot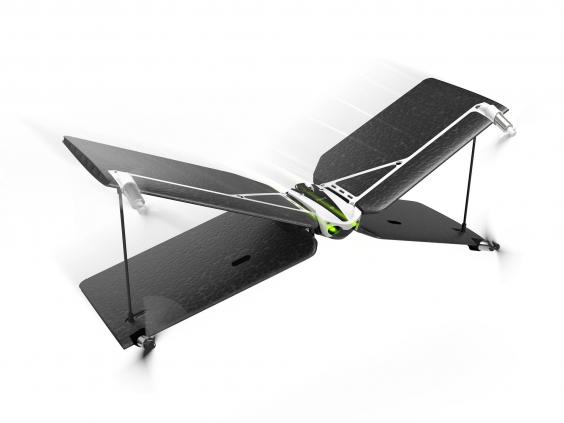 Drones are all the rage and this is the only mini one with autopilot and vertical take-off and landing mode, which makes it much easier for kids to fly. The controller is surprisingly easy to use and we were surprised by the preciseness it provides, as well as the power of the drone itself.
21. Anki Overdrive Expansion Supertruck Freewheel: £49.99, Argos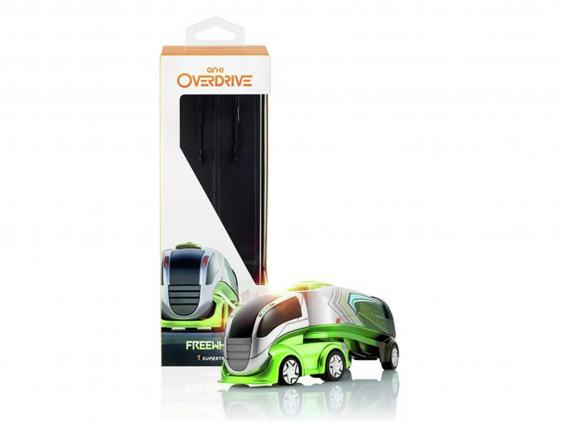 Anki Overdrive - the battle-racing system that's a bit like a super-advanced Scaletrics – became an instant hit when it was launched in 2015. The company has now launched two new robotic Supertrucks, X52 and our favourite Freewheel, which were designed by Hollywood car designer Harold Belker, and which come with their own exhilarating battle game mode called Takeover.
The Verdict: New Toys
Hatchimals look set to be the latest craze – and we think they're fabulous. Kids will need some patience waiting for them to hatch, but the results are great fun. Also innovative is the XYZ Printing Da Vinci 3D Printer Pen, which we found much better value than other 3D pens on the market. Our third top choice for this Christmas is the StikBot Studio – brilliant for budding young animators.
IndyBest product reviews are unbiased, independent advice you can trust. On some occasions, we earn revenue if you click the links and buy the products, but we never allow this to bias our coverage. The reviews are compiled through a mix of expert opinion and real-world testing
Reuse content