Parents will know all too well how lugging little ones around can become a bicep-burning slog, but if you want to make it a lot easier on your body pop them in a backpack carrier. These over-the-shoulder holders are intended for toddlers and best for where terrain is too tricky for buggies or for saving your spine on long-haul hikes. They're built to bear heavier loads, will free-up your arms and are a worthwhile investment when kids get too big for front carriers and swinging legs land in unwelcome places.
Backpack carriers fall into two categories: framed and unframed. Framed carriers are bulky, more expensive and make you feel like the Buckaroo mule but they do a better job at distributing weight and are sturdier with a comfortable, elevated position for tots. Non-framed carriers are just fabric so much cheaper and much lighter, but without frame support the child sits lower and weight can pull on you more. You also don't get all the fancy features like storage and covers but it's a trade-off for being far more space-efficient. 
With a one-year-old in tow we took to the hiking haven of Surrey Hills to give our selection of best backpack carriers a thorough testing. We looked at how each spreads the weight, how comfortable they are for both parent and child, and how handy their additional features really are.
1. Micro Plus: £100, bush-baby.com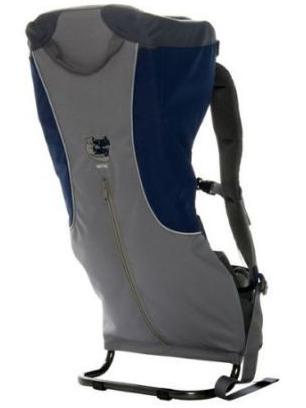 If you're worried about taking out fellow walkers every time you turn, this 1.7kg streamlined number from Bush Baby hugs the back. It can get a bit clammy, but its frame fits the curvature of the spine, plus there's a padded lumbar area and six-litres of storage room.
2. Ultralight S3: £99.99, littlelife.co.uk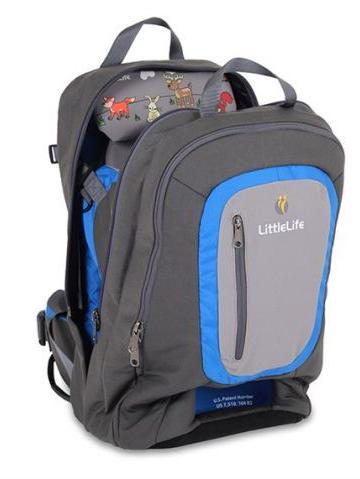 When little legs get tired, this backpack from Littlelife comes to the rescue by revealing a seat compartment. It's surprisingly spacious, doesn't skimp on features and carries children weighing up to 15kg. It is ideal for shorter walks and is carry-on size for aeroplanes.
3. Escape: £169, philandteds.com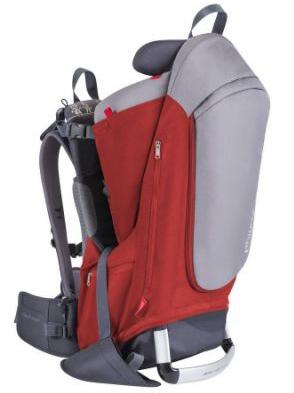 New Zealand brand Phil and Teds creates baby products that give parents the cool factor, like this sleek pack complete with carefully considered design for kiddies aged from three months to three years. You'll love the head support, wider seat and soft fleece restraints.
4. Chicco Finder Backpack: £99, amazon.co.uk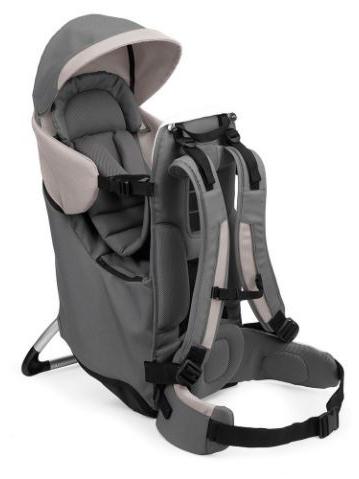 This sub-£100 framed option is more basic in build quality but comes stacked with features. Loading baby was a breeze thanks to a kick-stand and wide seating compartment. While the integrated sun canopy and rain cover are nice touches, it doesn't have the padding or storage options of more expensive models.  
5. Phil and Teds Airlight: £39, mothercare.com
If travelling light is important, then a baby carrier you can unfurl from your pocket ticks that box. Made from an ultra-lightweight, breathable mesh, the piggy-back design could  not be easier to use, though the lack of padding makes it better for shorter strolls.
6. BabyBjorn Baby Carrier One: £119.99, mothercare.com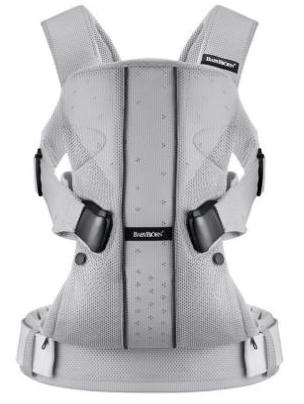 For parents who want something that will cater for newborns to three-year-olds, this convertible carrier is a great investment. There's a front-facing option for younger children, then it's easily transformed to be worn as a backpack for older kids. It is light, well-made and offers sturdy support.
7. LittleLife Ranger: £62.99, gooutdoors.co.uk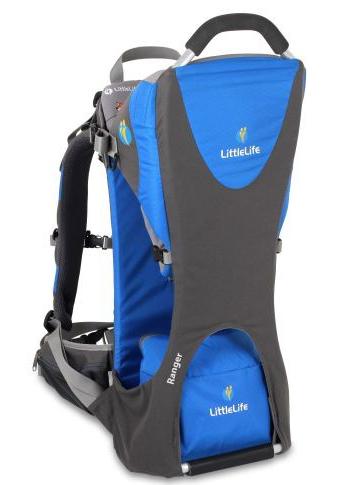 This minimalist frame design is one of the slimmest and, at only 1.7kg, is one of the lightest on test. While sacrificing storage for a svelte profile, it doesn't compromise on comfort and jas well-padded shoulder straps and a face pillow for dozing infants. We'd love a stand and breathable back but can overlook that for the price.
8. Poco Plus: £180, ospreyeurope.com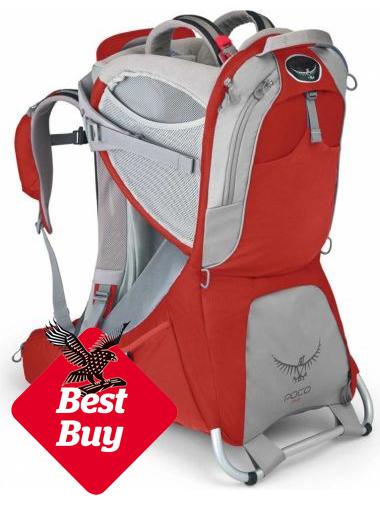 Like the backpack equivalent of a Range Rover, this framed carrier by Osprey is large but a joy over the bumpiest of trails. It's comfy, thanks to excellent weight-distributing design, back ventilation and an adjustable fit. A built-in kick-stand helps with loading and a SPF 50 sunshade is another great feature.
9. Ecosusi Designer: £24.99, amazon.co.uk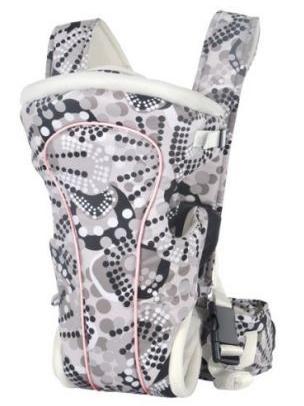 A nice change from plain designs, this eye-catching, no-fuss solution is good value for short walks. It can be used in front and back positions and, unlike other budget models, it comes with hip straps to help spread the weight.
10. Deuter Kid Comfort III: £230, johnlewis.com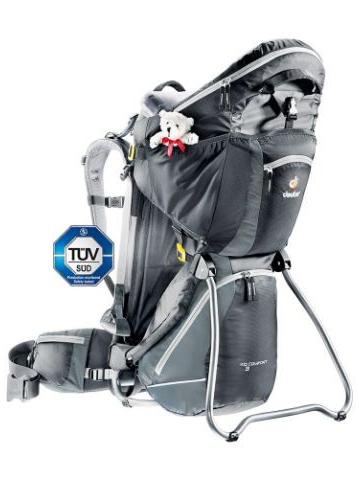 With plenty of padding and a secure five-point harness, this lives up to its name as it's very comfortable for kids. It's no slouch for adults either, thanks to a superb fit and stable ride. Paranoid parents will love the storage but it already weighs 3.5kg, so it'll require strong legs.
Verdict:
The Osprey Poco Premium might be bulky but as far as features, fit and build quality goes it is the daddy of baby backpack carriers. Of all on test this performed best on an uphill trek of Box Hill. Phil and Teds Escape provided the most comfortable cabin for kids, while LittleLife Ultralight S3 rucksack proved most versatile. Non-framed choices really didn't carry weight as well but if you're going that route we'd recommend BabyBjorn One as you'll get years of use out of it. 
IndyBest product reviews are unbiased, independent advice you can trust. On some occasions, we earn revenue if you click the links and buy the products, but we never allow this to bias our coverage. The reviews are compiled through a mix of expert opinion and real-world testing
Reuse content