Remote control toys have come a long way in recent years, with a level of precision and capability that wouldn't have seemed possible not so long ago. Ease of use has also improved and that goes for toys aimed at both young and older children. The variation is greater too – no longer are remote controls just about cars.
1. AirHogsRC Rollercopter: £44.99, toyrus.co.uk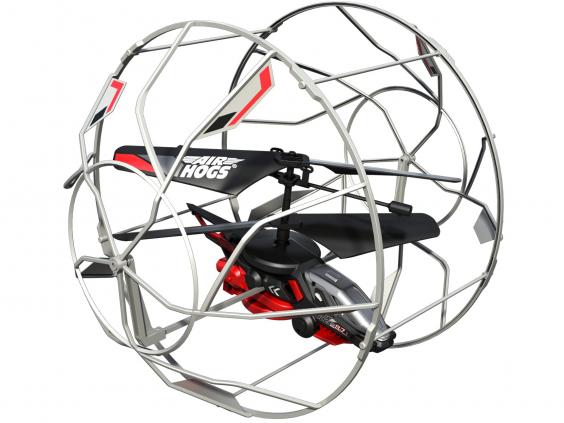 With its exterior rolling cage, pilots can drive this rollercopter across the ground, roll up walls, fly through the air or even roll across the ceiling. The cage also acts as a durable shield, protecting your heli from walls or other obstacles and preventing unforeseen crashes.
2. Early Learning Centre Megasaurus: £25, elc.co.uk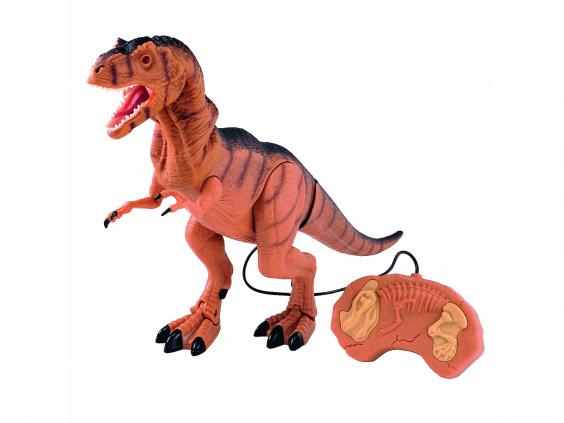 Proving that remote control toys aren't just about vehicles, this T-Rex can walk menacingly forwards, as well as roar and reveal its light-up eyes, thanks to the fossil-like control with skeleton imprint. Kids will love re-creating their own prehistoric scenes while they operate their dinosaur.
3. Hexbug Battle Spider Toy: £26.20, amazon.co.uk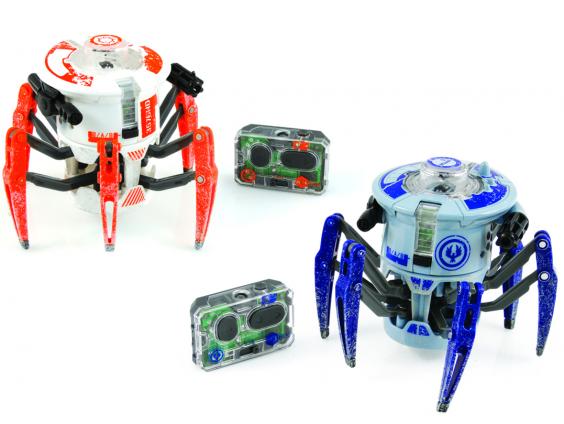 The Hexbug battle spider is the first mechanical Hexbug designed for two-person play. These sci-fi battling robots have a remote control and come fuelled with futuristic voice and sound effects and high-tech infrared battling capabilities, including360 degree steering and an LED forward eye.
4. Bladez Radio Control Inflatable Minion: £39.99, robertdyas.co.uk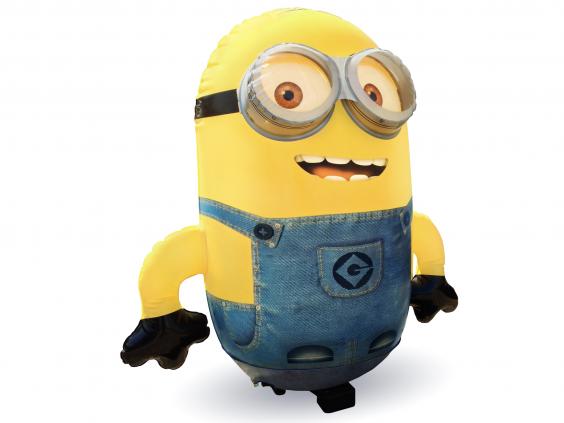 Nobody will miss this minion floating about. Over two foot tall, the character from the Despicable Me movies can be used inside and out and the controls are easy to use, so even youngsters will have no trouble being part of the fun.
5. Micro Turbo Racer: £15, sciencemuseumshop.co.uk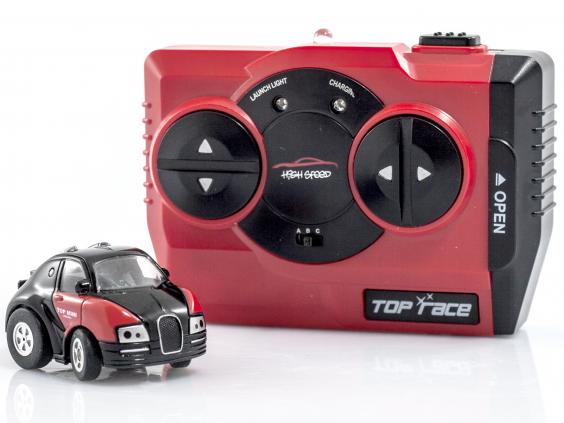 Brush up your racing skills either inside or out with this fun and durable mini car which turns in all directions and which has tyres made from rubber. It's easy to set up and use, which means you'll waste no time in getting it out of the packet and on its first journey.
6. Early Learning Centre Cobra: £25, elc.co.uk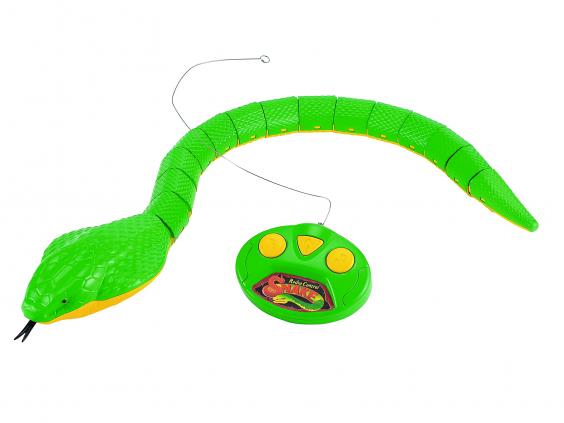 Watch out, there's a snake on the loose. Or at least, kids can pretend there is with this remote control snake that has light-up eyes and realistic movement that goes forwards, left or right. Watch him slither around the room and move round obstacles as  he brings terror on family and friends.
7. Terox Air Terminators The Ultimate Battling Helicopters: £59.99, teroxtoys.co.uk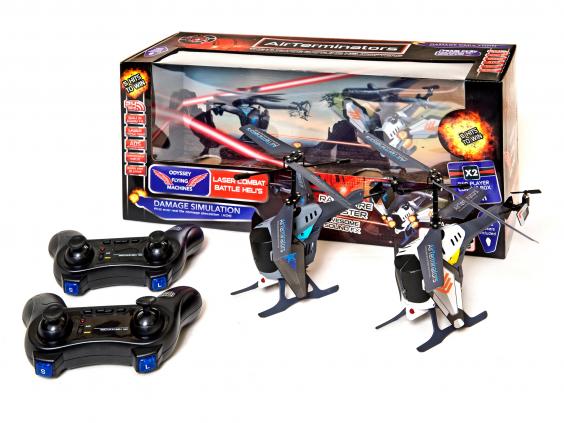 You can disable your opponent with a direct hit and replaceable parts will fly off their helicopter. Or you can play on your own, using the customisable shields to allow you to make your own unique Air Terminator. There are built in talking and sound effects too.
8. Fisher Price My First Thomas Remote Control Thomas: £19.99, elc.co.uk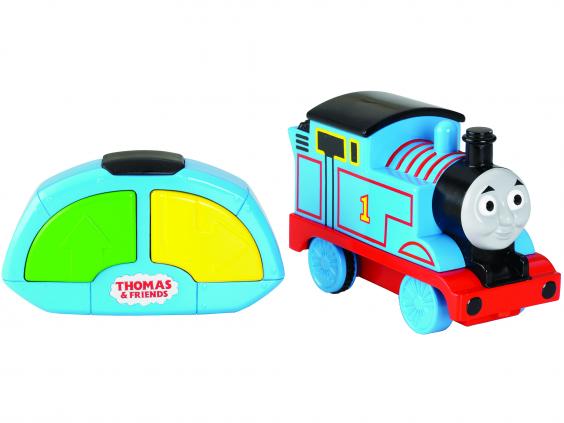 Suitable from just 18 months old, this chunky toy is aimed at little hands and will get boys and girls alike feeling like a real engineer as they bring their favourite train to life, moving him backwards and forwards and giving him a voice of their own.
9. Rolling Spider Minidrome with Camera: £90, sciencemuseumshop.co.uk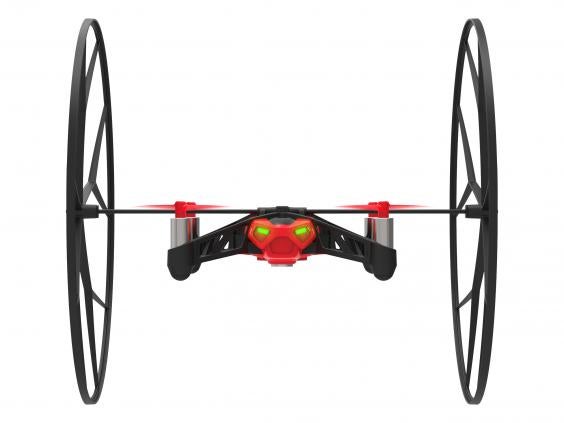 Available in white, red or blue, this tiny bit of kit can fly for a total of eight minutes or you can clip it into a lightweight, two-wheeled structure that enables it to run around floors, climb walls and cross ceilings. It can take pictures as it travels and can be connected to a smartphone or tablet to offer the pilot a virtual joystick and gesture control.
10. Maplin Electric Ride On Sports Car: £169.99, maplin.co.uk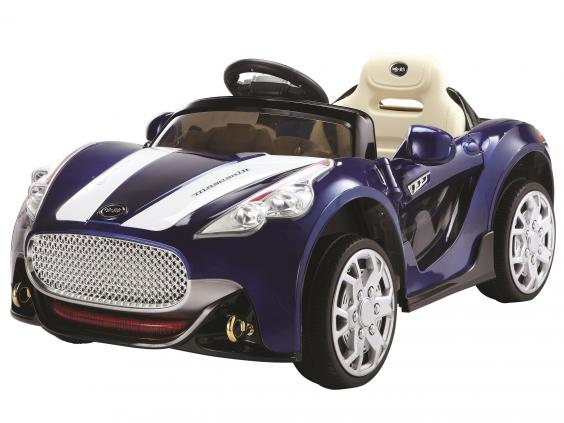 Suitable for kids aged 3+, this ride on sports car is the business for littluns. Thanks to the fully functional remote control, parents can take over the wheel at any time. Other stand out features include metallic paint finish, MP3 player plug-in, seatbelt, forward and reverse gears and foot-operated accelerator.
11. Playmobil Pirates Ship with RC Underwater Motor: £59.99, playmobil.co.uk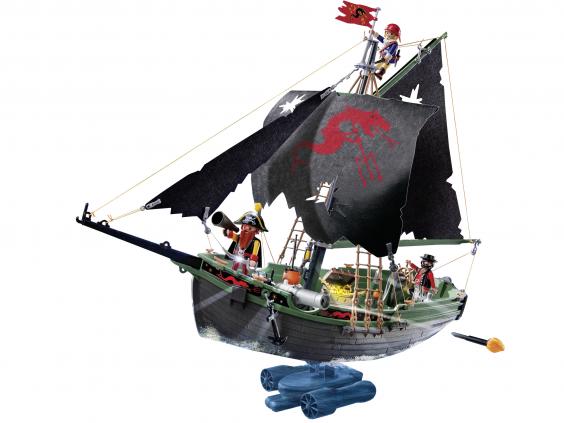 Have fun on the high seas searching for treasure with this remote-controlled ship that you can use in the bath, in ponds or on dry land. Aimed at children aged 6+, half the fun is constructing it first, then you get to ward off enemies with the functioning cannons and store the pirate booty in the central storage compartment. It comes with pirates and accessories.
12. British Secret Service Remote Control Bond Car Skyfall: £29.99, robertdyas.co.uk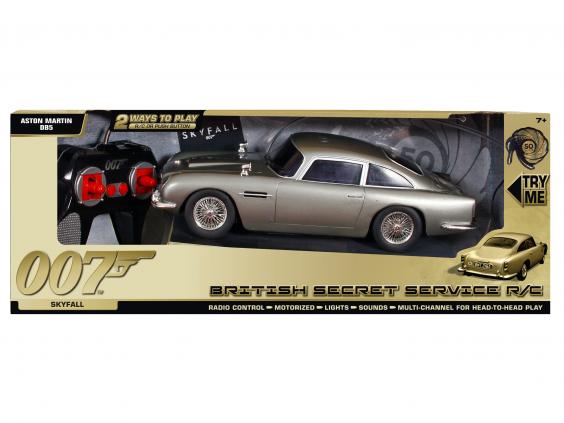 Re-enact scenes from James Bond movies on track or make up your own exciting chase scenes, using this smart looking, radio controlled car that plays the signature Bond theme music, as well as other sounds. There are light-up hidden weapons and the precion of control is impressive for the price.
Verdict:
AirHogsRC Rollercopter is expected to top many a child's Christmas wish list this year and with good reason. It is astonishing in its capabilities. We also love the Science Museum Micro Turbo Racer too. It's tiny, but very, very clever.
IndyBest product reviews are unbiased, independent advice you can trust. On some occasions, we earn revenue if you click the links and buy the products, but we never allow this to bias our coverage. The reviews are compiled through a mix of expert opinion and real-world testing
Reuse content