The biggest action figure news this season concerned the new Breaking Bad dolls, which a Florida mum successfully petitioned to have removed from Toys R Us stores. For a while, the story seemed to take over Twitter and, thanks to the newfound publicity, adults starting buying them in droves.
But it's still kids who are most likely to be asking for action figures this Christmas. So which are the (child-friendly) ones that will make them grin ear-to-ear on Christmas morning?
1. Amazing Spider-Man Web Shooting Figure: £26.24, argos.co.uk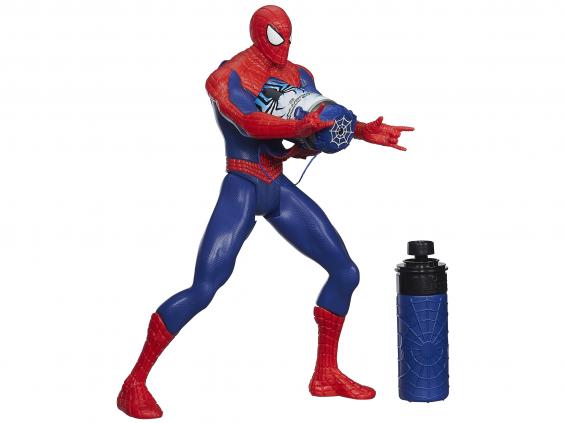 Swinging through the city streets, Spider-Man has learned to be ready for anything. And this giant web-slinging version means kids can amp up their action figure adventures so that villains don't stand a chance. Indeed, web-slinging Spider-Man is ready to tangle the bad guys with powerful webs from the included canister of Spidey Shot.
2. Disney Frozen Olaf the Snowman: £14.99, johnlewis.com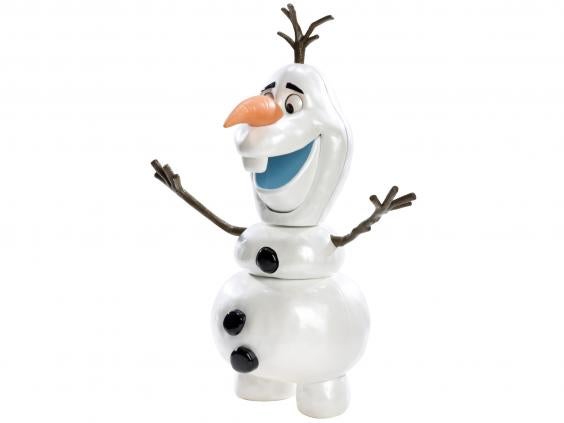 Just like in the movie, Olaf the lovable snowman falls apart, with a head that pops off and removable arms. You can rearrange him however you want and build your own snowman. To add to the storytelling fun, you can change Olaf's facial expressions by pressing his head down.
3. Teenage Mutant Ninja Turtles Leonardo: £7.98, amazon.co.uk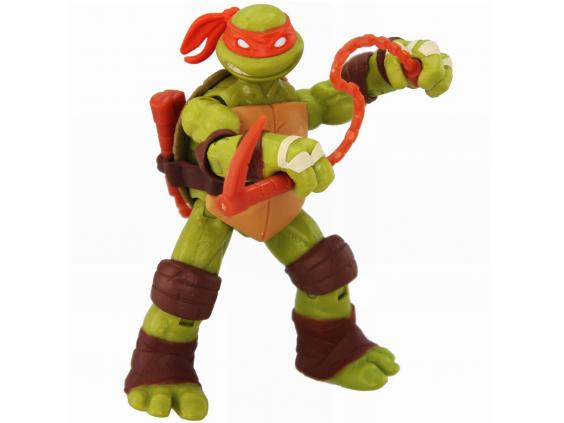 These highly detailed figures, which boast over 12 moving joints, are perfect replicas of the characters from the TV series and films and come complete with signature weapons. We like Leonardo the best because he's the Turtle's fearless leader, although his inexperience and rowdy brothers can get in the way.
4. Hero Factory Crystal Beast vs Bulk: £12.99, shop.lego.com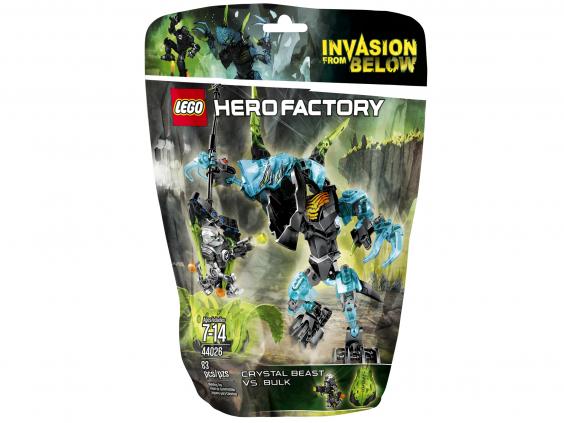 This is one of six collectible action figures that kids get to build as well as play with. The fearsome Crystal Beast is a dangerous new breed of creature stalking the underworld, so it's up to Bulk to put on his jet boots to venture beneath the city streets to save the captured heroes.
5. Star Wars Rebels 20" Ezra Figure: £29.99, toyrus.co.uk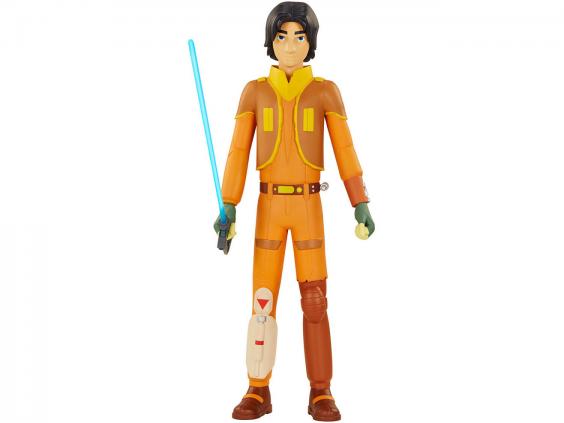 Based on the new CGI animated series Star Wars Rebels, this Ezra figure is ready to battle the evil Galactic Empire with his signature lightsaber. The attention to detail means kids will love recreating scenes from the programme to create their own epic storylines.
6. Transformers Age of Extinction Flip and Change Grimlock: £18.29, argos.co.uk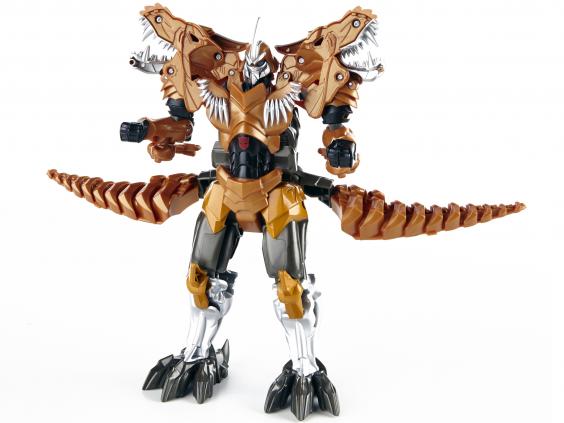 Kids can flip these action figures around to smoothly and easily convert them from robot to alternate mode, then flip it the other way to convert it back. Just open the doors, hold them like handles and spin the figure forwards or backwards for an instant conversion. Various characters are available.
7. How to Train Your Dragon Giant Fire Breathing Toothless: £29.99, amazon.co.uk
Featuring realistic blue "fire breath" and glow-in-the-dark firing projectiles, the Giant Fire Breathing Toothless is an action figure with all the bells and whistles. With poseable wings and a wingspan of over 22 inches, Toothless is a toy that kids will love using to recreate the adventures of How To Train Your Dragon 2.
8. Minecraft Overworld Steve Horse Figurines: £14.99, johnlewis.com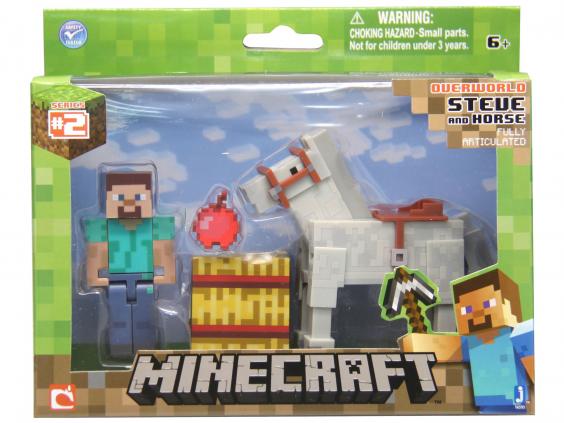 Minecraft has taken the world by storm and it just gets more and more popular. This year, there are some great action figures which are recreated in Minecraft's unmistakable pixelated style, including Steve and his trusty steed. The set also includes a hay bale and apple for the horse to eat.
9. Lottie Pirate: £16.99, amazon.co.uk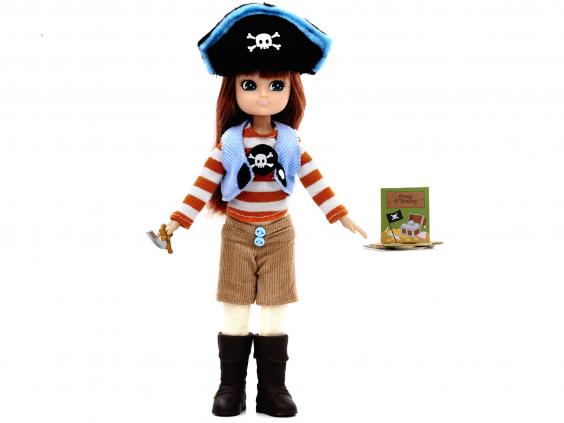 Launched in 2012, Lottie has been designed to both look and dress as a regular child might: childlike body shape and no make-up or high heels. Moreover, this action figure does activities including lighthouse keeping, karate and being a pirate. Collect extra outfits, including the brand new Super Lottie.
10. Marvel Super Hero Mashers Battle Pack: £24.99, johnlewis.com
Combine your favourite Marvel Super Heroes in this great range of mix and match styles. And the fun doesn't stop there, with children being able to pick apart the figures and swap around their parts to create their own dream team of super heroes. Be warned that if you buy online, you can't request specific characters.
11. Monster High Freaky Fusion Hybrids Doll: £18.16, amazon.co.uk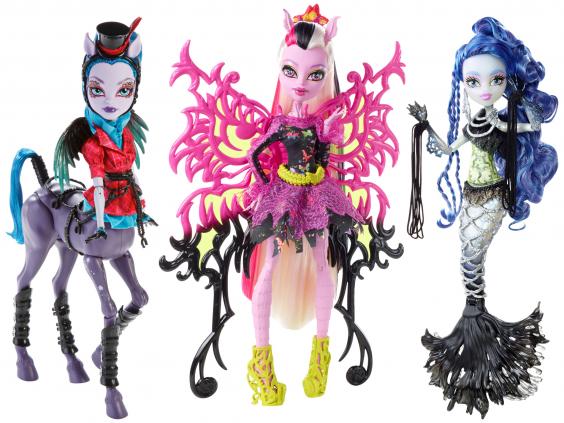 At Monster High, the teenage children of the world's legendary monsters gather together under one roof to brave the horrors of high school. Now, they've introduced a new class of monsters – hybrids. Straight from the new DVD, Freaky Fusion, this collection of electrifying new ghouls is the must-have Christmas gift for any Monster High fan.
12. Disney Frozen Ice Skating Doll: £26.60, amazon.co.uk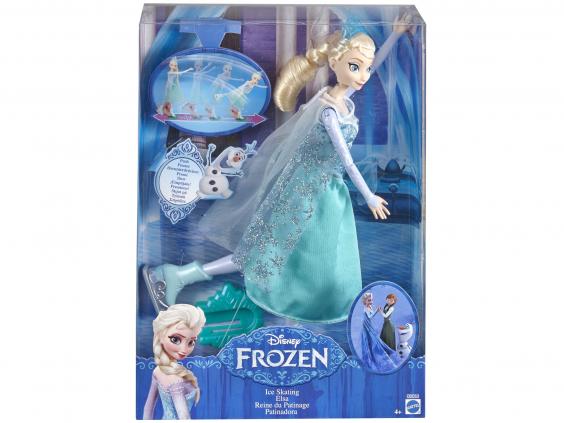 Perfect for Frozen enthusiasts looking to recreate the movie magic, this range includes Ice Skating Elsa and Anna, which are sold separately. Kids can lace up their skates and join the royal sisters for ice-skating fun around the kingdom. With just a simple push, Elsa and Anna glide gracefully back and forth, arms and leg moving in elegant ice-skating form.
Verdict:
Web-Slinging Spider-Man will be keeping many a child very happy with play this winter, although we also love the Teenage Mutant Ninja Turtles, both for their nostalgic value and the fact that they have more than 12 points of articulation, despite costing under a tenner.
IndyBest product reviews are unbiased, independent advice you can trust. On some occasions, we earn revenue if you click the links and buy the products, but we never allow this to bias our coverage. The reviews are compiled through a mix of expert opinion and real-world testing
Reuse content