Britain has been warned to brace itself for widespread flooding as a rare astronomical alignment brings "supertides" to the country's coasts. 
Supertides occur when the sun, moon and Earth align, creating a huge gravitational pull on the sea.
This week's high tides are the first time the phenomenon has occurred for 18 years.
The Environment Agency had issued 10 flood warnings and 44 flood alerts around the country, although 24 of these warnings have been removed in the last 24 hours.
Localised flooding is expected around the Wye estuary estate in Gloucestershire and Monmouthshire, along with parts of the Yorkshire coast.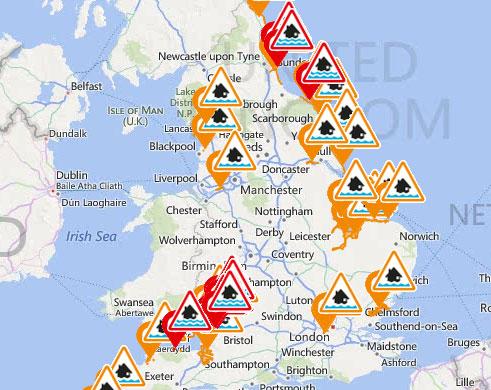 An Environment Agency spokesman said: "Localised disruption to travel and some flooding of low-lying land and individual properties is possible."
"We urge people to take care near coastal paths and promenades, and not to drive through flood water.
"The Environment Agency is monitoring the situation closely alongside the Met Office and local authorities, and will issue further flood alerts and warnings if required. People should check their flood risk and keep up to date with the latest situation."
High tides do not in themselves lead to flooding, and only do so along the coast when they coincide with a combination of low-pressure and strong winds.
Earlier this year an unusually high tide following a solar eclipse in March saw water seep over the banks of London's river Thames.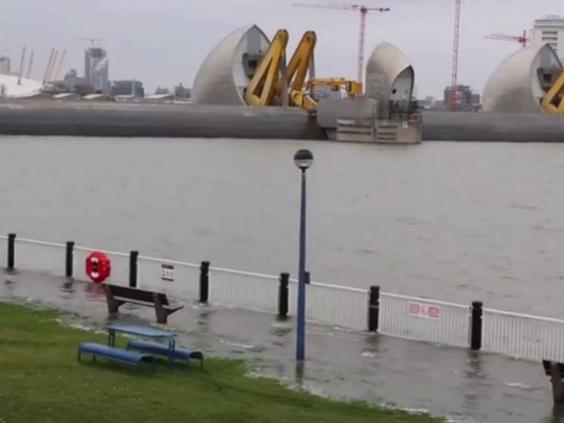 The Thames Barrier was closed to protect London from the rising water levels caused by a supermoon linked to a partial solar eclipse.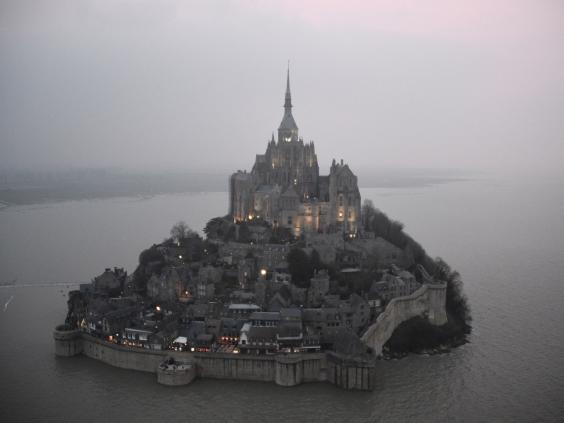 A supertide also enveloped France's famous Mont Saint-Michel, briefly cutting it off from the mainland before retreating back.
The last supertide occurred on March 10 1997, and it is expected that the next will not take place until March 2033. 
The "supertides" come in the wake of last week's "supermoon", which created stunning scenes in the night sky.
Supermoons occur when the Moon is directly opposite the Sun and at its closest point to Earth making it extra big and bright.
Reuse content