It's notoriously difficult to find accommodation for the Edinburgh Fringe Festival, which will take over the Scottish capital from 7-31 August this year. Hotels are booked way in advance and hostels fill up quickly. However, there are still rooms available; we've compiled a list of last-minute options, ranging from hotels and hostels to camping and student digs.
Located in the centre of Edinburgh, this is the city's newest hotel. The restored Georgian townhouse recently underwent a £1m refurbishment. Bedrooms are accessed by a spiral staircase and come with smart TVs and Wi-Fi. Pieces from the hotel's private art collection are on display throughout the building. Doubles from £162 per night, B&B.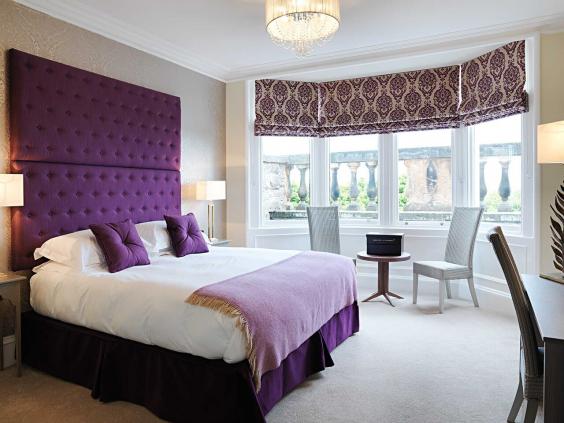 Formerly The Scotsman newspaper offices, The Scotsman is now a luxury hotel and a good option if you're after something a little more extravagant. The former editorial floor has been transformed into five-star bedrooms and suites. It's located a short walk from the Royal Mile, which is where lots of the street artists perform throughout the festival. Doubles from £329 per night, room only.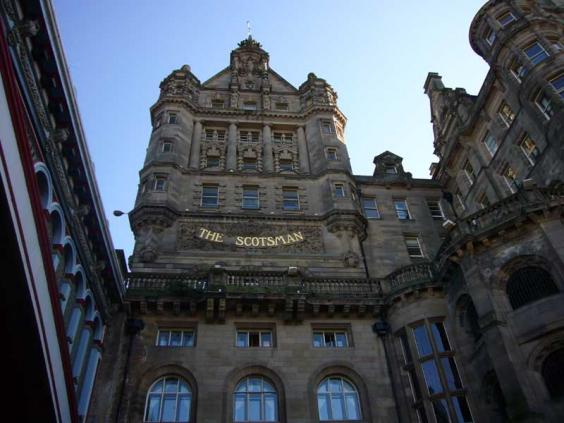 This hotel's famous clock has run three minutes fast since the hotel opened in 1902, meaning you'll never be late for a Fringe show. The large railway hotel is ideal for festival-goers who want to push the boat out. It's centrally-located and has a Michelin-starred restaurant onsite. There's also a spa for those who want to relax after a hard day pounding the streets of the Scottish capital. Doubles from £344 per night, room only.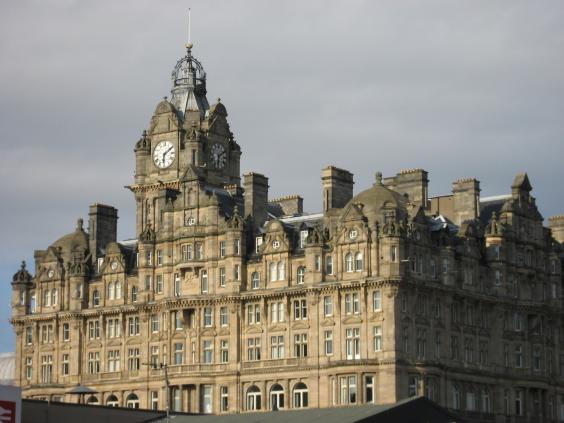 If you're after something a little cheaper, and don't mind sharing, hostels are a great option. The Hostel, located in Edinburgh's hip West End, is housed in a pretty Victorian building and has rooms suitable for individuals, groups, families, and couples. It's situated opposite Haymarket Rail station and is just a short walk from Princes Street, so you'll be within easy reach of all the action. Dorm rooms start at £30 per person, per night, self-catering.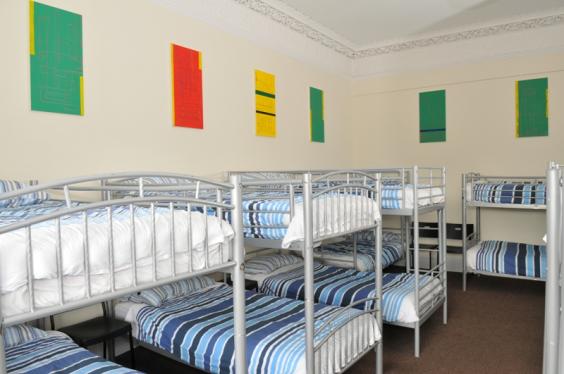 Edinburgh Central Youth Hostel
With 241 beds up for grabs, you're likely to find somewhere to stay at Edinburgh Central Youth Hostel at some point over the course of the festival. The large youth hostel offers dorms, private rooms, and even premium en-suites. There's also a self-catering kitchen and dining room. The hostel is within walking distance of the Royal Mile and Edinburgh Playhouse, making it an ideal pick for anyone on a budget. Dorm rooms start at £36 per person, per night, room only.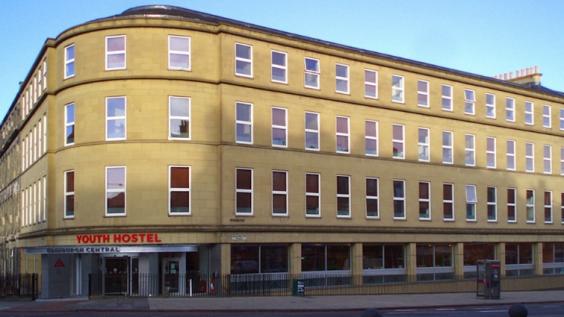 Edinburgh is a bustling student city. Outside term time visitors can relive their youth and bed down in undergraduate halls. Single, twin and double en suite rooms are available throughout the city in halls such as Baird House, Chancellor's Court, and Masson House. Both B&B and self-catering options are available. Rooms available from £49 per night, room only.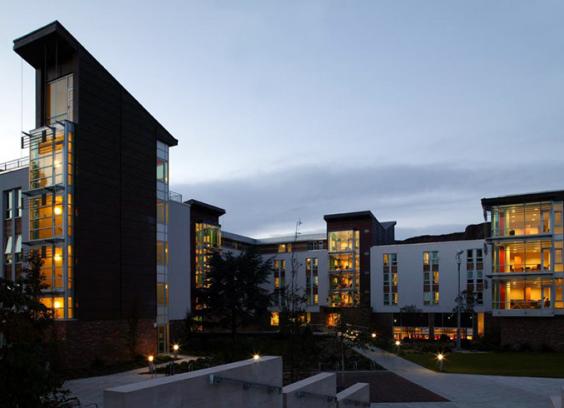 If you can't find a bed in one of the above options, why not simply take your own? The Camping Ninja Village, located at the Royal Highland Centre on the west side of Edinburgh, offers a range of camping options including pre-pitched tents. It has hot showers, a pop-up bar and restaurant, parking, and phone charging facilities. Tent pitches available from £23 per night.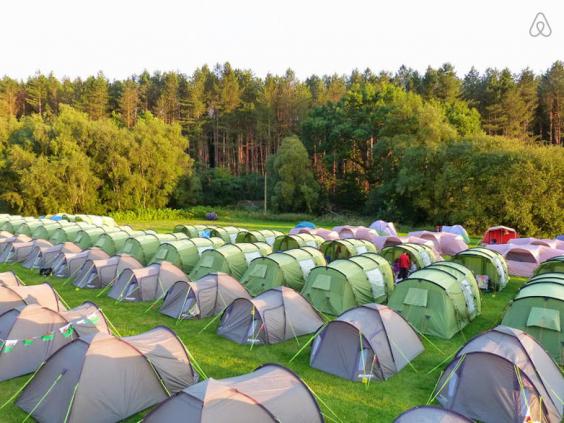 Airbnb is the official accommodation partner of the Edinburgh Fringe and a great option if you're looking for something cosier than a hostel and cheaper than a hotel. Chris, an Edinburgh host, is offering a single bedroom in his sunny Georgian flat located in New Town. The centrally-located flat has a comfortable living room, self-catering facilities, and a bathroom with bath and shower. The room is available from £50 per night, self-catering.