A man allegedly stripped to the nude on Wednesday morning after learning his flight was overbooked.
Sherry Ketchie witnessed the scene at Charlotte Douglas International Airport and told WBTV that the man was attempting to board a US Airways flight to Jamaica.
"I seen some people running and I was wondering what they was running from and people were standing there snickering, so I walked over and [an airport employee] told me the man was angry over the Jamaican flight," she said.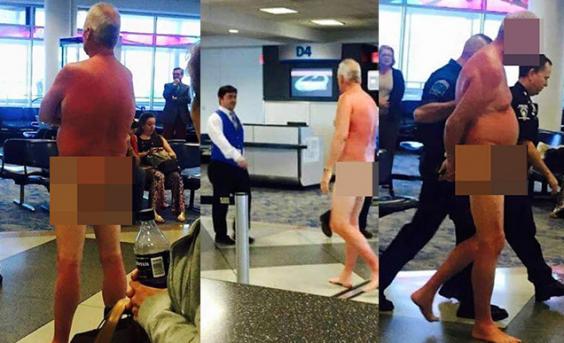 Ms Ketchie said the man became outraged and began screaming at the airport staffers.
"He had his clothes on, at that point, and then he started standing there with his arms crossed and hollering at the lady at the desk," she said. "He stood there for a moment and then started taking off his clothes. I ain't never seen nothing [like that] in my life."
Charlotte-Mecklenburg police have described the event as a "medical issue" and the man will not face criminal charges.