A group of men have been photographed climbing out and sitting on top of a tanker on a motorway in Kent.
Fran Castano took the pictures near the Stop24h in Folkestone, at Junction 11 of the M20, before posting them on to Instagram.
He said: "At the roundabout the traffic was slowing down and we noticed a tanker driving with people on it, they were getting out of the tanker hatch which we found odd.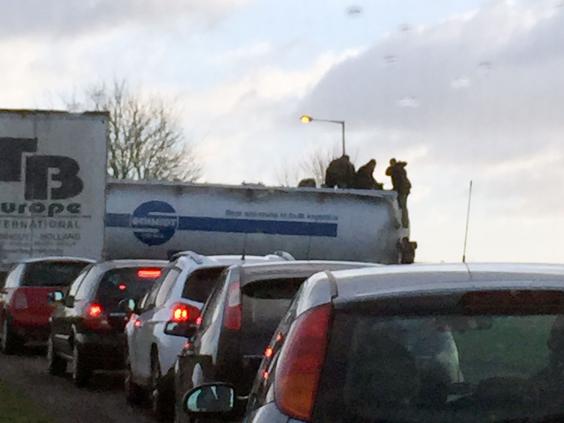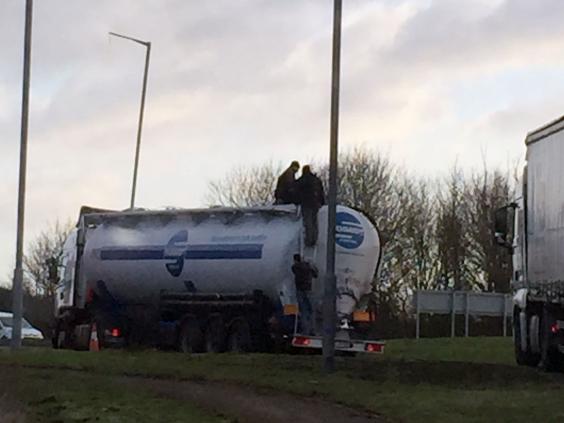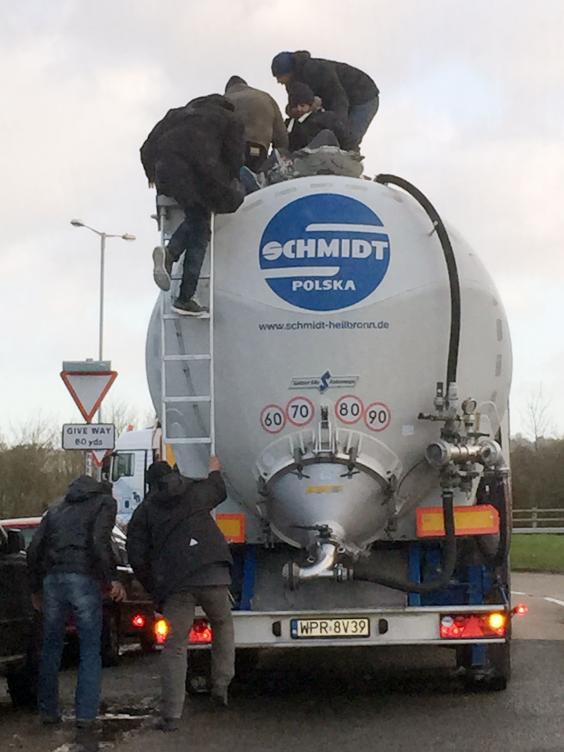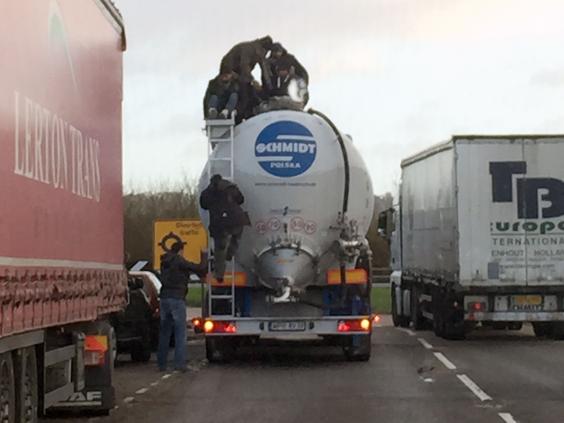 "The tanker carried on until he put the emergency light on and stopped off the roundabout before the junction.
"When we got closer we saw about  six or seven guys getting off, I don't know if there were more inside."
Mr Castano contacted Kent police to inform them of the incident.
Eleven men have been arrested on suspicion of immigration offences and handed over to border force officials.
They are being held at a nearby immigration detention centre and are all claiming to be Syrian, according to Kent police.
Reuse content