Large swathes of the south of England are already underwater, but a small team of storm-chasing academics are still hoping for more wild weather in the weeks ahead. And they are intending to chase it down on their quad bikes.
Professor Gerd Masselink is the first to point out the recent spate of winter storms have brought misery to thousands across southern England, but the Dutch academic and his team from the Rapid Coastal Response Unit from the University of Plymouth will be keeping their scientific equipment, support van, jet skis and quad bikes on standby this week.
As flood-hit residents in the South are thinking about sandbags, the team of academics and researchers are hoping the next storm to hit Britain's coastlines will provide crucial information about how to prepare for extreme weather in the future.
"The bigger the storm, the better for us", Professor Masselink told the Independent at the battered Porthleven Harbour in Cornwall, where his team recorded 14 metre waves off-shore recently. "I often say we're a little bit like the tornado hunting team in the film Twister, just a lot less glamorous."
This winter's run of powerful storms has kept the dozen-person team busy and it's not over yet. Prof Masselink, an expert in coastal geomorphology, will be paying particular close attention to the Met Office weather forecasts over the next few days.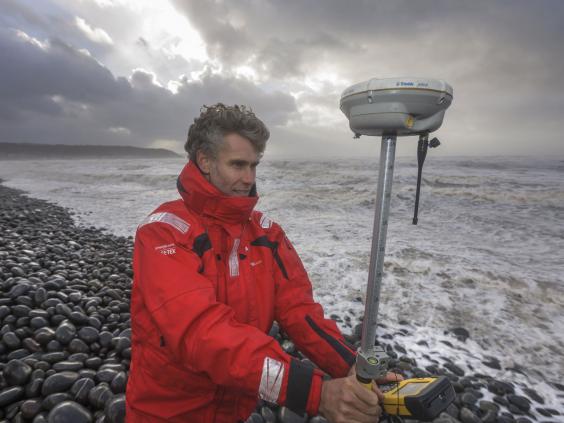 He said, "we're not interested in normal winter storms, we want to study the biggest storms, with the biggest waves and the biggest impacts. And while of course that isn't pleasant for the people that live here, it helps us build up a greater knowledge of how storm patterns affect the coastline."
The work is crucial, explained Prof Masselink, because policy makers will need to understand the weather challenges we face as climate change and rising sea levels affect our coastlines. The most recent example was coastal erosion at Dawlish, where the Great Western train line to south west England was severed last week.
It might not be Hollywood but it's hardly laboratory work; the team get around on quad bikes and use video cameras, seismometers and laser arrays to study wave heights and coastal erosion.
At Porthleven this work has meant monitoring "potentially dangerous" conditions with forces so powerful that the pretty harbour's sea defences were smashed last week.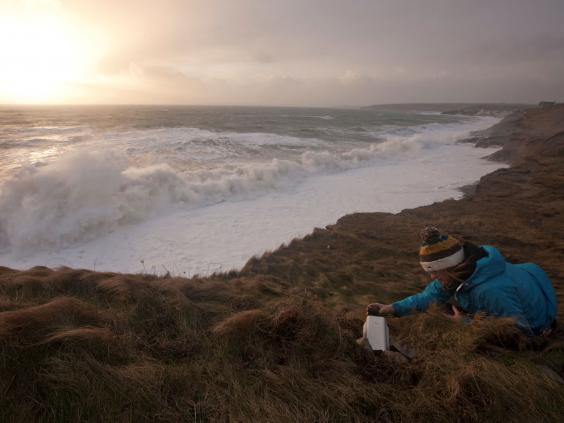 The harbour is now empty for the first time in living memory, but Prof Masselink is keen to put the recent storms into perspective: "We know these types of storms and extreme weather are likely to become more common due to climate change. That's a fact. But that's not the whole story; for example storms on the south coast may worsen, but changing patterns might actually reduce the impact of winter storms in parts of Scotland."
Oddly unlike most of his team Prof Masselink isn't a surfer, but that doesn't mean he doesn't get excited about waves: "I'm from Holland where there isn't much in the way of surfing. This winter has seen some of the biggest waves in 65 years so I'm more than happy to watch them from the shore."
Reuse content