On 14 July, a ballot of criminal barristers in England and Wales will close, with the results determining whether members of the Criminal Bar Association (CBA) will implement a "no returns policy," set to seriously disrupt the running of courts up and down the country. 
Tony Cross, the leader of the CBA, the professional organisation representing close to 4,000 criminal barristers across England and Wales, has urged members to vote against the disruptive plans.
The "no returns policy" would see criminal barristers refuse to cover work for colleagues in legal aid funded defence cases. Due to the often erratic nature of life at the criminal bar, the practice of "returns" sees colleagues appearing at hearings when the instructed barrister has to appear in court somewhere else at the same time. This is normally a regular occurrence, with diary clashes and overrunning trials being commonplace.
The consequences of a "no returns" action could be vast, with all chambers in Manchester and Liverpool already refusing to take on the extra work.
In a statement published on the CBA website, Cross argued that "up until last week when some began 'unofficial' action, all our energy was devoted to negotiating with government." He continued, "I simply do not understand how anyone can form the view that we should move to action before negotiations had broken down."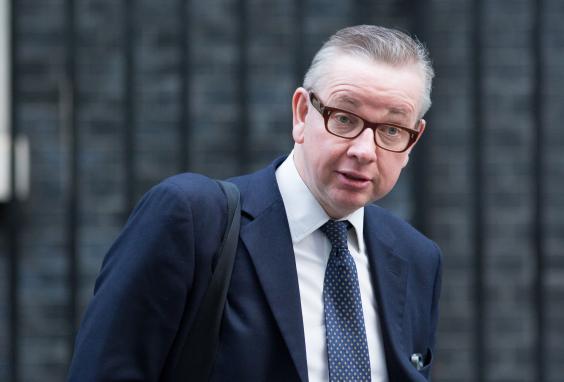 Cross added that the CBA had established a good working relationship with the Ministry of Justice, because 'negotiation and engagement remain essential even when parties disagree'.
"Regardless of what the membership may decide, direct action without dialogue is irrational," said Cross.
Members of the Criminal Bar Association have been reacting to the statement today, with Stephen Knight, CBA committee member and Mansfield Chambers barrister Stephen Knight calling the statement a joke.
@TheCriminalBar I know Tony Cross's time as Chair is coming to an end, but didn't expect such a quick shift in career to the comedy circuit!

— Stephen Knight (@SKBarrister) July 6, 2015
Speaking to The Independent, Tom Wainwright, a barrister at Garden Court Chambers and a member of the CBA Executive, hit out at Cross, arguing that "this action is not jumping the gun."
"Discussions with the Ministry of Justice have been going on for years and there is no sign of them changing their position," argues Wainwright, who suggests that in just a matter of weeks we could see "hundreds of firms forced out of business, generations of legal expertise and experience will be lost, and the public will suffer as a result."
Solicitors across England and Wales have already gone on unofficial strike, in protest against a planned 8.75 per cent cut in legal aid fees, totalling 17.5 per cent cuts in a year. The industrial action, which has the backing of the country's biggest legal aid firms, is set to bring chaos to the courts.

Court chaos expected as lawyers refuse new cases
Legal aid cuts "so unfair they are illegal"
Legal aid cuts hurt those who need help most
This isn't the first that barristers at the criminal bar are threatening action. In March last year, a "no returns" policy was enacted, in a dispute against government plans to cut £220 million to legal aid, affecting serious and complex criminal case such as fraud. This action was called off just a few weeks later, after a deal was reached with the MOJ.
The results of the current ballot will be announced at the Criminal Bar Association AGM on 15 July 2015.
Reuse content