When does the 2014 Fifa World Cup begin?
The first game takes place on Thursday June 12, and barring any organisational mix-ups (it would take the mother of all mix-ups) Brazil will get the tournament underway against one of their group rivals. The opening ceremony will take place prior to the game, unlike the Olympic Games which takes place a day before competition gets underway.
With Brazil set to take centre-stage on the Friday night, fans will be treated to a bumper four-match programme on Saturday, featuring the other game from Brazil's group as well as both matches from Group B. From then on, it's three-match per day as the group stages progress, expanding to four games for the final round of group fixtures to decide who progresses to the latter stages after two weeks of competition.
What time will matches be on in the United Kingdom?
During the summer, Brazil is four hours behind the UK, with the majority of matches kicking-off at 1pm, 4pm and 7pm local time. This means fans in the UK who don't head out to Brazil will be able to catch games at 5pm, 8pm and 11pm on most days during the group stages, although the final round will see two matches at 5pm and two matches at 8pm.
When will we know the World Cup groups?
The wait isn't as long as you think. The final draw will be made on December 6, with the play-offs spanning over 15-19 November (though it has not yet been confirmed). We know know that Belgium, Italy, Germany, Netherlands, Switzerland, Russia, Bosnia Herzegovina and Spain will join England in the draw, with a number of other teams already confirmed as well.
With teams such as Croatia, Portugal, Sweden and France competing in the play-offs Europe is set to have a very competitive contingent headin to Brazil next year, though a number of them will be drawn in the same group.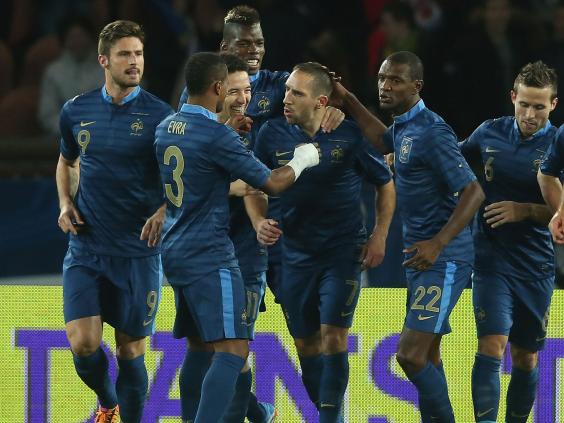 How will the draw work?
The top seven ranked teams in the world go into Pot A along with the hosts Brazil. However, Uruguay are in danger of missing out on qualification (although they should win their Intercontinental play-off clash with Jordan), but should they fail to do so the next best ranked team would join the top seeds. That team is currently the Netherlands, although the rankings will have a final reshuffle tomorrow when we will know who will be seeded and who won't.
The other 24 teams would be split demographically, with the remaining European teams in another pot. Based on the current rankings, Spain, Germany, Italy and Belgium would be in Pot A, meaning that Pot B would contain nine further European teams. Obviously, 13 teams into eight groups doesn't go, so five groups would contain two European sides with the remaining three having just the one. They will be joined by teams from Pot C and D, which would likely be made up of four African sides, four Asian sides, three North American sides, two South American sides and two play-off winners. Confusing enough?
What about the final. When and where can we see England beat Germany on penalties to win the World Cup?
Maybe that question is pushing it a little bit too far. But regardless of if England make it, the final will be taking place on July 13 at the Maracana Stadium in Rio de Janeiro, kicking-off at 7pm GMT. The third-place play-off will happen in the same stadium a day earlier, and with England expected to be based in the five-star Windsor Atlantica Hotel on Copacabana Beach, it would fit perfectly into their plans for a Final appearance.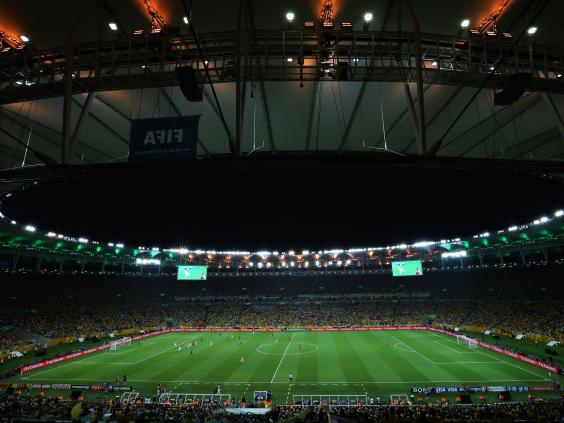 When will Roy Hodgson's side fly-out for Brazil?
Under Fabio Capello, England arrived in South Africa to their base in Rustenburg nine days before their opening group fixture against the USA. With the tournament beginning a day earlier, it meant that they were in the country just eight days before they were due to begin their campaign – with a belief that a team should arrive when playing abroad either a day or eight days before the match to either go straight into the game or allow full acclimatisation to the surrounding conditions.
Reuse content