Christmas gift-giving, while meant to be fun, can in reality be stressful and expensive. Step in Amazon, who are not only primed with deals to save you money but are also offering delivery up to December 23 for Prime members.  Non-Amazon Prime members have until the 19th of December to order in time for Christmas.  Sign up here for a free 30 day Amazon Prime trial
We've put together a list of the best deals the online retail giant is offering this Christmas so you can get a head start — and avoid the crowds, too.
Most searched for

1. Samsung Chromebook XE303C12-A01UK 11.6-inc Laptop, £225.03
The Samsung Chromebook comes with a Chrome-optimised keyboard with dedicated search key and weighs just over a kilo. RRP £229.
2. Lenovo N20p Multimode Touchscreen Chromebook, £199.99
Its touch screen, stand mode and Google Chrome operating system make this laptop from Lenovo a great option. RRP £249.
3. Acer Aspire V3-572 15.6-inch Notebook, £449.99
The Acer Aspire V3's 11-hour battery life and 8GB of memory make it ideal for working on the go. RRP £449.99.
4. Asus Transformer Book T100 10.1-inch Convertible Notebook, £279.95
This 2-in-1 laptop can also be used on the go as a tablet by detaching the keyboard. Enjoy a movie night with the high res display and SonicMaster speakers. RRP £279.95.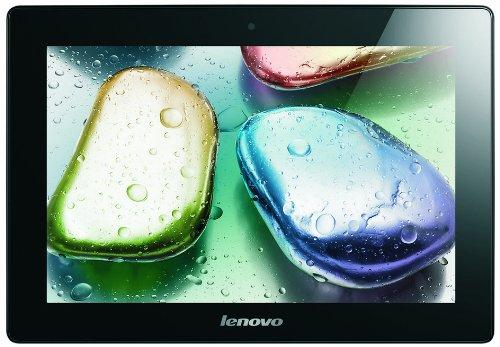 1. Lenovo S6000 10-inch Tablet, £199.99
Get the most out of your tablet with a powerful Quad Core processor, IPS screen for better viewing angles, expandable storage and front and rear cameras.
2. Asus MeMo Pad 7 Tablet, £108.54
With a 1280x800 HD display, 170-degree viewing and up to 9 hours of battery life, the Aus MeMo was made for entertainment. RRP £119.99.
1. Kindle Fire HDX Tablet, £99
Get your hands on the Kindle Fire HDX, with over 240,000 available apps and the ability to stream Amazon Instant video, and save £100. RRP £199.
4. Asus Transformer Book T100 10.1-inch Convertible Notebook, £279.95
The new iPad mini, 16GB in white, wifi only, available for just £189. RRP £269.99.
Also available just in time for Christmas shopping, are the HTC 8.9-inch Nexus 9, just £283.12, the Lenovo Yoga 2 8-inch Tablet, £199, and new Kindle Voyage, available only from December 20 for £169.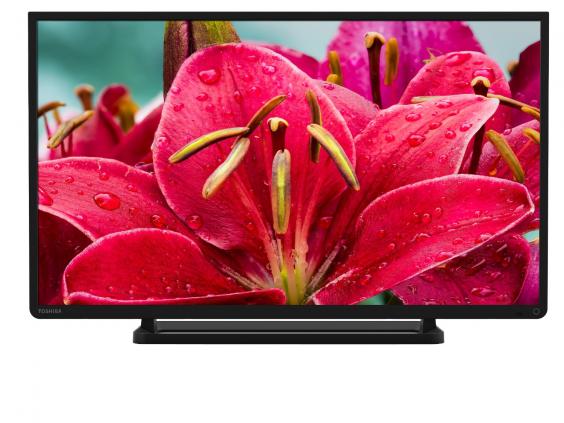 1. Panasonic TX-42A400B 42-inch Widescreen Full HD Slim LED TV with Freeview, £319
Get your hands on this set from Panasonic, complete with 176 degree wide viewing angle and slim design, and save over £230. RRP £549.99.
2. Toshiba 32W2433DB 32-inch Widescreen HD Ready LED TV with Freeview, £189
This 32-inch TV from Toshiba delivers on clarity, thanks to AMR100 Image Enhancement and LED technology and comes with built-in Freeview access. RRP £229.99.
3. Sony KDL50W829 50-inch Widescreen Full HD 3D Smart TV with Freeview, £739
This Sony HD TV uses X-Reality Pro technology for a super-sharp picture and is 3D-enabled, and the One-Flick Entertainment menu lets you choose between catch-up, films and live TV. RRP £899.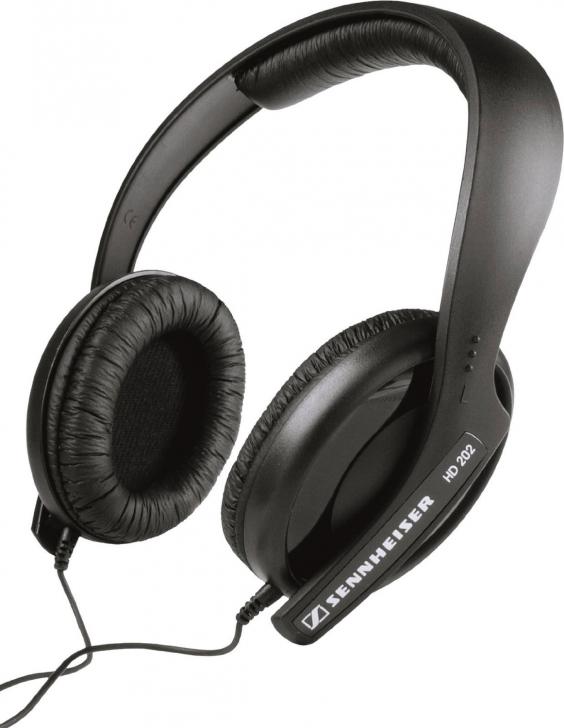 1. Sennheiser HD 202 Stereo Headphones, £27
These closed, supra-aural, hifi stereo headphones give a clear sound and base for DJs and musicians. RRP £36.99.
2. Beats by Dr. Dre Solo HD Headphones, £99
Pick up a pair of trendy Beats by Dr. Dre to enjoy HD sound and a built-in mic and save £70.95. RRP £169.95
3. Bose QuietComfort 25 Acoustic Noise Cancelling Headphones, £269.95
Bose's QuietComfort headphones deliver exceptional noise reduction and crystal clear audio.
4. Sony MDR-XB450 Xtra Bass Overhead Headphones, £45
The new iPad mini, 16GB in white, wifi only, available for just £189.
Visit Amazon's Music Enthusiast page for more high-end audio or check out recommended brands Harman/Kardon, Bose and Sennheiser.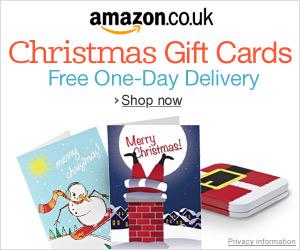 Don't know whether they're more Breaking Bad or Downton Abbey? Pick up a gift card from Amazon so they can choose their own, from DVDs and Kindle books to gadgets and kitchen equipment. Send it in a gorgeous Christmas card or gift box by ree one-day delivery, or, if you've really left it to the last minute, print your own or send by email.
Toys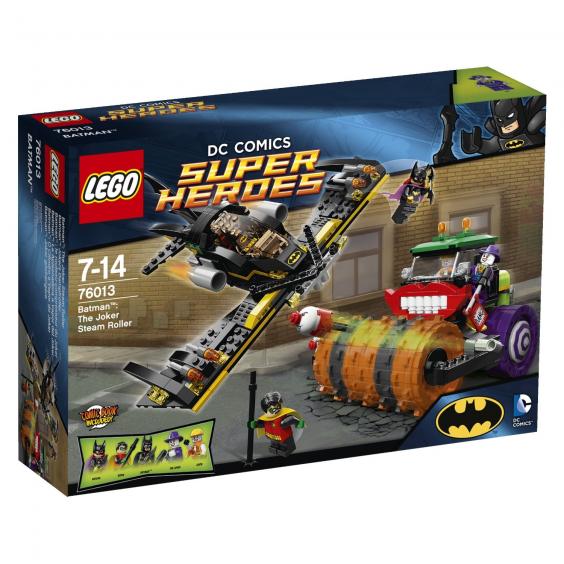 If you're buying for a little superhero, Batman is sure to go down well. Try an action figure, soft toy 'fighting buddy' or lego set. For kids (or big kids) who can't wait for the release of the new Star Wars movie, how about Star Wars board games, a Lego Jedi Interceptor or a figurine of their favourite character. Finish it all off, without breaking the bank, with stocking fillers for less than £10.
Recommended for Christmas
Smartwatches are fast replacing tablets as the most exciting thing in tech. Check out the most popular below, or check out other wearable technology.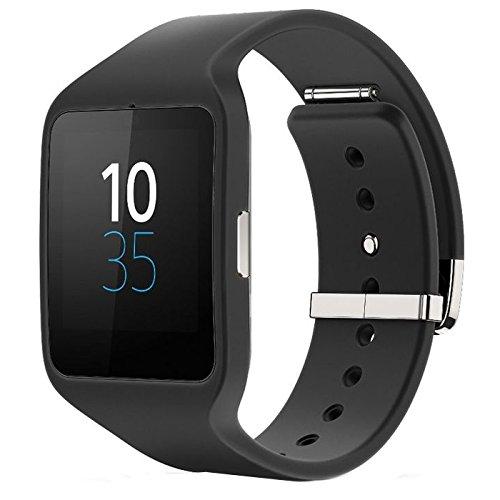 1. Sony SWR50 SmartWatch 3, £180.99
This smartwatch is powered by Android Wear and uses voice recognition and downloadable apps to fully customise your watch. RRP £189.99.
2. UP24 by Jawbone Wireless Activity Sleep Tracking Wristband, £180.99
Sleep and activity tracker that can be synced with friends' to work together or compete; for use with both iOS and Android. RRP £189.99.
3. Fitbit Flex Wireless Activity Tracker and Sleep Wristband, £59.95
Keep on top of your health with the Fitbit Activity Wristband, which acts as a pedometer, sleep analyser and goal tracker all in one. RRP £79.99.
4. Pebble Smartwatch, £92.83
Use the downloadable apps to track your fitness or find a golf course, listen to your iTunes and get notifications from your smartphone with the Pebble Smartwatch. RRP £99.99.
1. Sony PlayStation 4 Console, £374.99
Get the complete PlayStation experience with this PS4 Driveclub bundle, exclusive to Amazon.
2. Nvidia Shield 4G LTE and Wifi Full HD Gaming Tablet, £299.98
Game on the go with the world's fastest mobile processor and unbeatable graphics.
3. HyperX Cloud Gaming Headset for PC/PS4/Mac, £64.99
Enjoy interactive gaming and uninterrupted sound with these noise-isolating headphones with detachable microphone. RRP £64.99.
Still stuck for a gift? Check out Amazon's electronic gift guide.
Reuse content