From serious highs to cold, rainy spells, spring can be a notoriously difficult season to dress for but that's where Swedish mega-retailer Cos comes in. With a focus on comfortable cuts and quality materials, shopping here allows you to invest in fail-safe classic pieces that still feel completely on-trend. 
If luxury garb is something you thought you couldn't necessarily afford, think again because Cos is one of those rare stores that proves great, timeless style doesn't have to exhaust your bank account. Here, we take a look at just four reasons you need to shop at Cos this spring.
Straight Skirt with Pockets, £55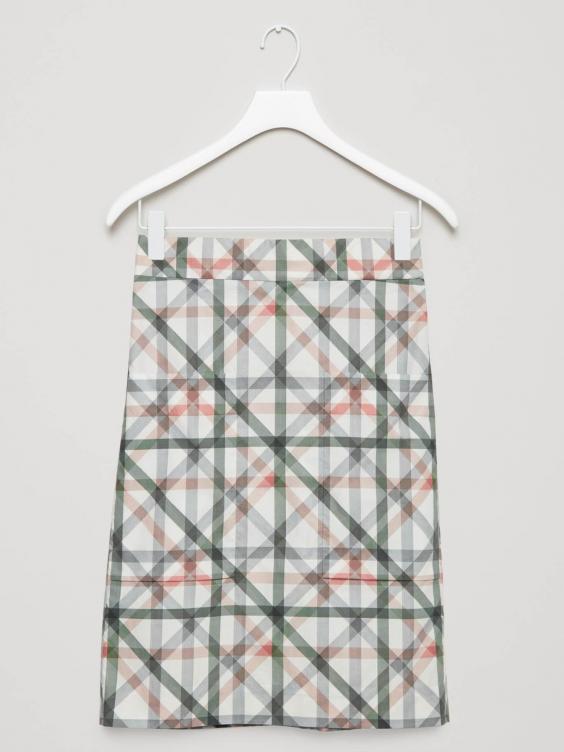 A skirt that sits just below the knees, this straight fit, slip-on style works just as well at the weekend as it does in the office. Designed with large front pockets and a grey, green and pink tonal pattern it ticks all the boxes on the style front while an elasticated back means it fits like a dream. Pair yours with a plain white tee or crisp shirt for your 9-5. 
Abstract Cut-out Earrings, £17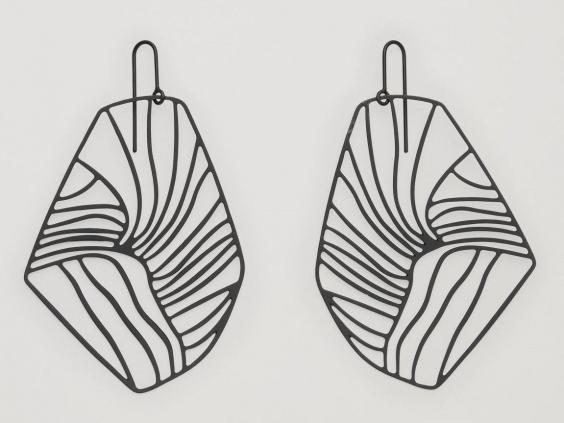 One of this season's biggest trends, the concept of the curated ear is stealing the show this time round with bold, striking jewellery that promises to instantly elevate your look. Top off your outfit with a pair of graphic earrings like this cut-out set that resemble a blackened abstract leaf design. 
Cut-out Cotton Shirt, £59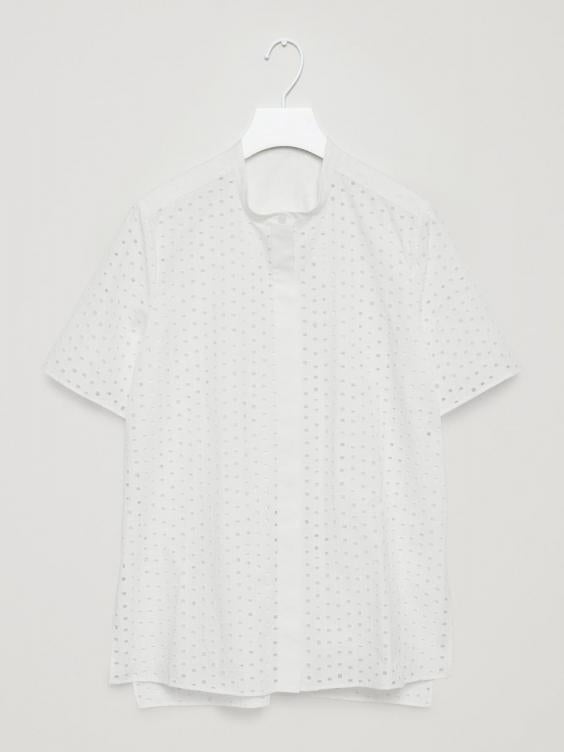 A brand best known for its modern take on classic cuts, this white blouse is case-in-point. Made from lightweight cotton with a square cut-out pattern, it boasts a simple, granddad style collar and a hem that finishes slightly longer at the back.
Slingback Bow Pumps, £125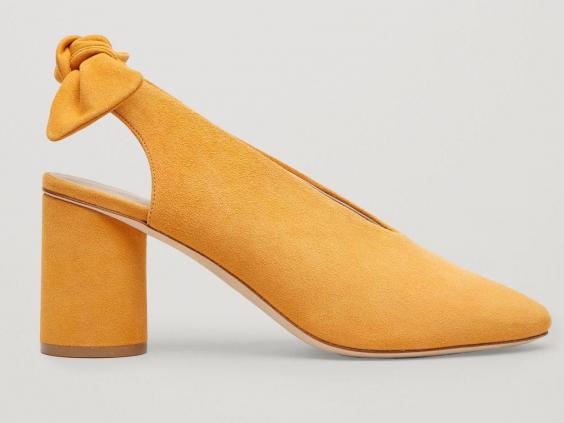 The classic slingback has been steadily gaining sartorial steam of late, quickly making their way back into the wardrobes of fashion's most elite. While on the pricier side for a pair of high-street kicks, these slingback shoes are the epitome of class as they combine softly brushed yellow suede with a sleek, rounded heel. Show yours off with a pair of cropped tailored trousers or some slouchy denim. 
Reuse content