It's now five years since Gap joined forces with American GQ magazine to showcase a selection of affordable capsule collections. Created by a mix of new menswear designers, who have since gone on to forge successful careers of their own in shaping contemporary men's style, the project has been phenomenally successful. So by way of celebrating this significant anniversary Gap are collaborating yet again with a handful of the same designers and GQ.  
Making a return is Michael Bastian, a designer who is now recognised the world over, primarily because what he creates can be so easily mixed into your already existing wardrobe. As if to prove this point, his knitwear for Gap and a rather dapper tweed jacket are stand-out pieces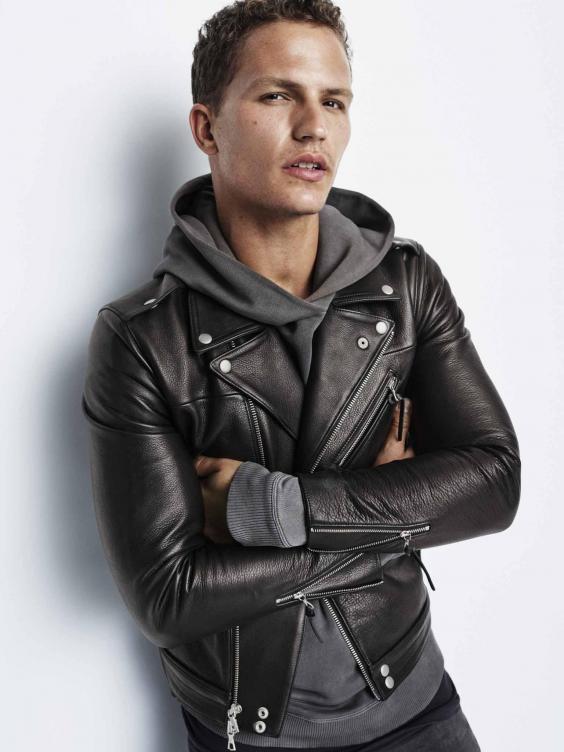 Steven Alan is also a part of this sartorial collective. Designing understated clothes since 1994 he's the one-stop shop for the fashion savvy gent and in this current collaboration there's a Donegal coat that should be at the top of your shopping list when searching for that new winter coat.
The label Saturdays NYC, who originally bust on to the clothing scene in 2009 taking their inspiration from surf culture, have also been invited back. As you would expect, there's plenty of worn-in sweatshirts and comfy T-shirts, all of which can be easily worked into an urban wardrobe.
The newbie in this project is Josh Elliott; his take on the zip hoodie and tailored tracksuit bottoms have made him a streetwear demigod. And with his own label going from strength to strength, this latest collaboration will only go on to cement that.
Admittedly none of the current collections are exactly breaking new ground in menswear but there's little to find fault with clothes that will fit seamlessly into our already existing wardrobes. And what Gap's involvement does is to allow men to shop high end at very affordable price points. And with high street plus designers' collaborations generally aimed at women, it's refreshing  to see that Gap hasn't forgotten its male customers have a taste for the stylish too.
Available online or at selected stores in London and Glasgow.
Best new menswear designers 2016 collection
Reuse content