A product steeped in controversy, the corset has officially re-entered the fashion landscape but you should forget its uncomfortable history because for autumn/winter it's taken on a whole new form. Instead of precariously sculpting an extreme hourglass silhouette or appropriating its overly sexualised subtext, this new wave of corset is designed as a feminist reclaiming that allows women to wear it on their own terms.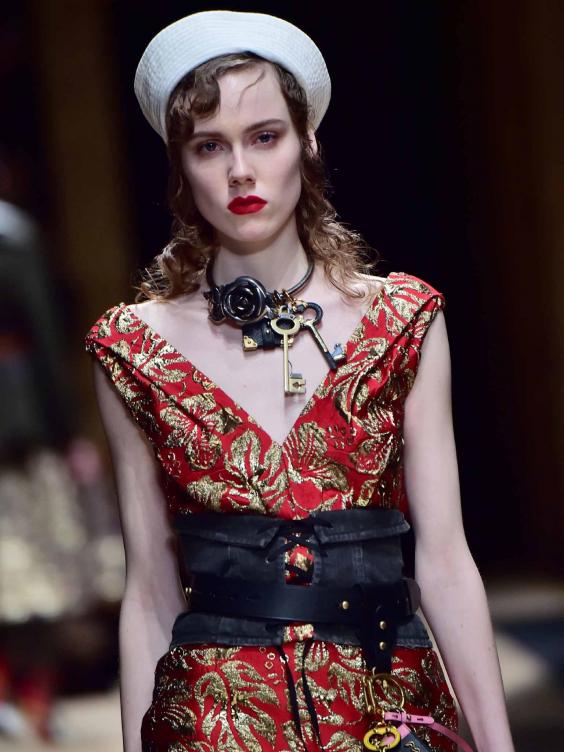 This isn't the first time that corsetry has been salvaged from the depths of control and restriction -  take Madonna's cone bra corset designed by Jean Paul Gaultier – but as we sit in the midst of a Kardashian induced waist training frenzy, surely this new take on the female silhouette can only serve as a positive thing? 
While the celebrity sisters push contraptions that cinch your middle, hips and back until your body, in due course, moulds to a slimmer silhouette, designers on the runway have broached the subject with less Victoriana and a touch more class. Prada teamed stark white Popeye hats with cotton corset belts layered over coats and suits but they weren't restricting. Instead, the laces were left loose and half tied for a fresh take on nautical style. At Balmain they were powerful and subtly body conscious whereas Victoria Beckham opted for a new, fresh take on what was once recognised as her Spice Girl signature; it was sleek, minimal and ever so feminine.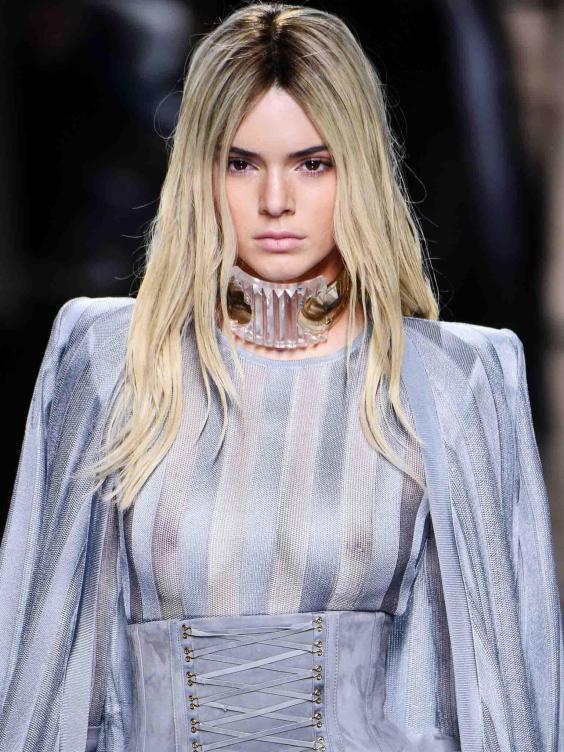 Transferring this trend into real world dressing isn't as simple as popping into your nearest Ann Summers; oh no, this new wave of corsets are far more refined. Opt for a corset style belt or a similarly waist-nipping strapless top and layer it over a loose t-shirt a-la Rihanna or Gigi Hadid. If you really want to push the concept of feminist reclamation though, wear it over tailored, menswear pieces like a suit jacket or stiff shirt. 
Fit to be tied
Fit to be tied
1/8

Structured Bandeau Top £42 topshop.com

2/8

Prada Lace-up Patent Leather Waist Belt £355 net-a-porter.com

3/8

Miss Selfridge Crop Corset Top £25 johnlewis.com

4/8

Leather Obi Waist Belt £20 asos.com

5/8

Kieron Corset Belt £58 anthropologie.com

6/8

Anna Sui Embroidered Velvet Belt £65 net-a-porter.com

7/8

Spanx Comfy Corset Satin and Stretch Corset £89 net-a-porter.com

8/8

Grosvenor Bandeau Corset £39 finerylondon.com
Reuse content