Giambattista Valli is a great name. For one, it sounds rather grand, cultured, terribly Italian. You can easily imagine it scrawled in spidery handwriting across the label inside a hand-beaded ballgown. That's exactly where it ends up, usually. Valli is an haute couturier. Indeed, he's among the hautest of them all.
That terminology is unusual: these days, fashion designers are just that. If they work in haute couture, they've usually inherited a label, like Raf Simons at Christian Dior, or even Karl Lagerfeld at Chanel. True couturiers are a rare breed. Giambattista Valli is only 46, but he seems built for haute couture. His clothes are complicated, frilly, unashamedly decorative. In less sure hands they would end up fussy, but in his they just end up making women look beautiful. "It's all about that," Valli states, unequivocally. "That's why we work in beauty."
Albeit beauty in a very traditional sense. Perhaps that's the reason Valli was drawn to haute couture in the first place. Despite being fashion's equivalent of Formula One, the time-consuming handicraft and expertise required to create haute couture tends to put fashion designers off.
The price-tags put off the clients: handmade couture dresses, at conservative estimate, cost upwards of £20,000. But Valli has a flourishing couture business:f his clients include bold-face names and minor European royalty, women like Greek shipping heiress Eugenie Niarchos, socialite Elisabeth von Thurn und Taxis, and Lee Radziwill, Jackie Kennedy's sister. That's an impressive swathe across both personality and age. Niarchos is 27, Radziwill 80. They both adore Valli, the man and his dresses.
Radziwill has even committed that affection to paper. She writes one of a multitude of forewords and post-scripts, by figures including the artist Francesco Clemente, actress Diane Kruger and American Vogue's Hamish Bowles, for a monograph published this month by Rizzoli. The tome is heavy. The bias towards the intricate couture details Valli and his clients so love is heavier still. "His sense of perfection and his sense of curiosity is limitless," states Radziwill in her piece, titled 'Obsessions'. "He has the soul of a poet."
Those must be some pretty great dresses.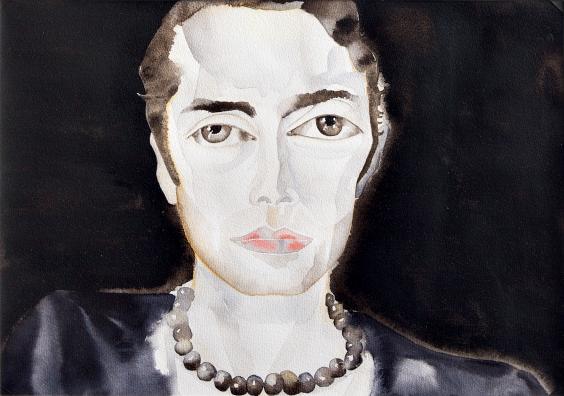 Giambattista Valli was born in Rome in 1966. Rome isn't Paris, the birthplace of haute couture. But it is the home of the Italian equivalent, the alta moda. Maybe it was Rome that influenced the young Valli, because he states "It wasn't my mama. I don't have any sisters, you know. I don't have that story… I knew it. I don't know how or who or from where I knew it, but when I was 11 I already knew it."
Valli's career began there when, after stints studying in his hometown and at London's Central Saint Martins, he began working with Italian designer Roberto Capucci. Known for a flamboyant use of cloth, Capucci's trademarks were jaw-dropping evening gowns in lurid shades. Most weighed upwards of a stone.
You can see shades of the grandiose Capucci in much of Valli's work today. His haute couture collections are known for their sculpting and shaping of fabrics, curlicuing around the body. He has a taste for the elaborate. His latest couture, for winter 2013, was inspired by porcelain, from Capodimonte to Sèvres. "I wanted to do a new shape and I wanted to do something that was a silhouette, but at the same time super light," reasons Valli. "Porcelain, to me, is something that has a shape and is super light, so I loved it." It's also, again, incredibly feminine. And, of course, expensive.
Many see those prices as the main limitation of haute couture. You tend to only get very rich when you get very old. Valli, however, asserts exactly the opposite. "My customers, I can say, 28 to 38 is the core. It has to be exciting, it has to be seducing for these girls. Seducing for the men who seduce girls."
Valli grins at that. "So it doesn't have to be just experimental or something that promotes a lipstick or a fragrance, it has to be something that somebody really wants to wear and really wants to collect… Their mothers used to wear couture and they really love something unique. It's a generation where they don't want to look like everybody. I don't make it to promote fragrances. I mean, my biggest business has been to make clothes, and then to make accessories. But it's not the opposite."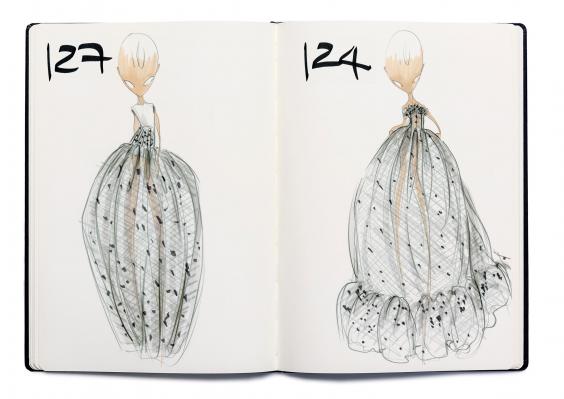 That assertion comes from experience. Valli hasn't always been cosseted in haute couture. After Capucci, he worked with the Italian houses Krizia and Fendi (Maria Silvia Venturini Fendi, head of accessories at her family-run fashion house, also contributes to the book). But it was only when he joined Emanuel Ungaro in 1997 that he rapidly came to public attention. He also came to Paris, to live and work. He's stayed there ever since.
Ungaro had been sold to Ferragamo and, says, Valli, "they were looking for somebody to be close to him and next to him. And so…" And so, following Ungaro's partnership with Salvatore Ferragamo in 1996, Valli was rapidly recruited to help give the house a new relevance. In the late Nineties, Ungaro was in dire straits. Woefully unfashionable, having fallen from its height of Eighties influence, the house was struggling to make ends meet.
However, Ungaro still had their haute couture ateliers, where changes were first wrought. Valli lightened the hand, helping to turn Ungaro around. It filtered to ready-to-wear, and to those all-important accessories and perfumes. By the time the fragrance Desnuda was launched in 2001, Ungaro was cool again. Emanuel Ungaro handed him control of the ready-to-wear collections in October 2001, and considered him his hand-picked successor.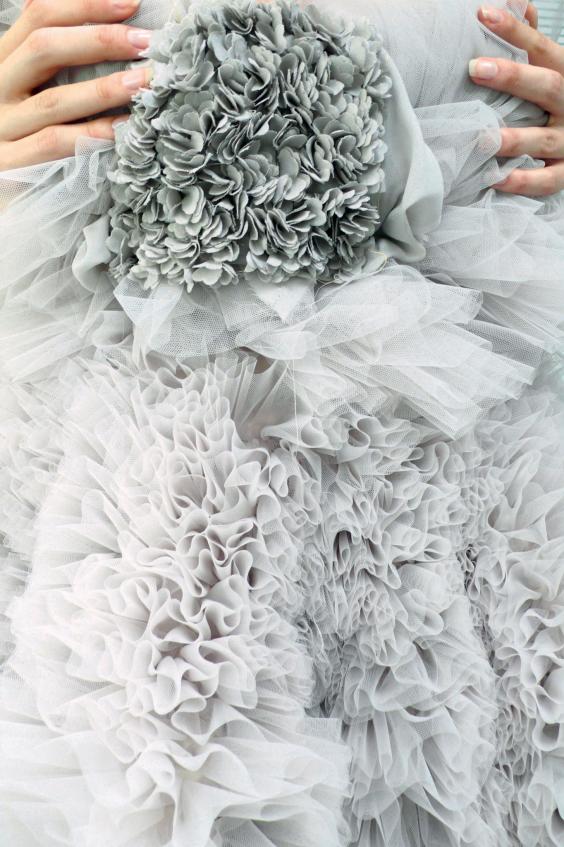 It wasn't to be. "One day I said to myself, 'I've translated the language of many people but now I want to talk mine'," recalls Valli. The house of Valli was founded in 2004: its headquarters are in the former home of the composer Jean-Baptiste Lully, another Italian exile in Paris. Lully created music for Louis XIV. Valli dresses his modern descendants – both in blood, and in pure flamboyance. It feels like the perfect home for him.
As does haute couture. Valli joined the official schedule in 2011, although his intricate clothes had borne more than a tinge of the couture before. It even translates to a line he designs for sportswear company Moncler, and his own ready-to-wear (he creates four collections a year, alongside the couture).
Haute couture isn't a single-minded focus for Valli. "Couture for me, it's very important… it's an expression and it's so free, so dreamy," he begins. "But then I translate for ready-to-wear. And that, I think, is probably the most successful key of my pieces, even in ready-to-wear. Because they have something more. Even the customers, the buyers, when they see the collection, I always get compliments – 'Oh it's finished so well', 'Oh my God, it's so divine'. I think couture is a state of mind." It's a state of mind but, ultimately, a case of heart over head.
'Giambattista Valli' is published by Rizzoli on Tuesday, priced £60
Reuse content