Considering that fashion is an industry obsessed with youth, as well as the new and the next, it is surprising that so many of its key players are quite so old. The death of New York designer Oscar de la Renta last week threw that into relief, for two reasons.
Firstly, de la Renta, inset, was no spring chicken – 82, with an own-label business founded 50 years ago. However, de la Renta had thought about the future and about his legacy. Two weeks ago, he appointed the British designer Peter Copping as creative director of his label – timing, as always in fashion, is everything.
There are all sorts of dark interpretations of de la Renta addressing his own mortality in so forthright a fashion, especially given how swiftly he passed following said hiring.
At the time, it was stated that Copping would report to de la Renta and his CEO Alex Bolen, whereas in actual fact, for his winter debut in February he will be flying solo.
Nevertheless, it also betrays a startling streak of pragmatism in de la Renta, one that his contemporaries would do well to heed. The designer appointed his own dauphin and handed over the reins, ensuring not only an easy transition, but one he would approve of. Copping shares de la Renta's love of a very particular brand of femininity, awash with ruffles and frills and pastel hues, without a shred of irony. It's sincere chic and both de la Renta and his ladies can understand and appreciate it.
Oscar de la Renta in quotes
Oscar de la Renta in quotes
1/10 Oscar de la Renta in quotes

'You have to walk like you have three men walking behind you.'

Getty Images

2/10 Oscar de la Renta in quotes

'I want to make clothes that people will wear, not styles that will make a big splash on the runway.'

Reuters

3/10 Oscar de la Renta in quotes

'I don't really know how to do casual clothes.'

GETTY IMAGES

4/10 Oscar de la Renta in quotes

'The only realities in life are that you are born, and that you die. We always think we are going to live forever. The dying aspect we will never accept. The one thing about having this kind of warning [cancer] is how you appreciate every single day of life.'

Getty Images

5/10 Oscar de la Renta in quotes

'There is no sound more feminine than a woman in a taffeta dress.'

6/10 Oscar de la Renta in quotes

'The qualities I most admire in women are confidence and kindness.'

7/10 Oscar de la Renta in quotes

'Now is the most exciting time in fashion. Women are controlling their destiny now, the consumer is more knowledgeable, and I have to be better every single day.'

Getty

8/10 Oscar de la Renta in quotes

'My job as a designer is to make a woman feel her very best.'

9/10 Oscar de la Renta in quotes

'Every season I am inspired by women.'

Reuters

10/10 Oscar de la Renta in quotes

'If you wear a different perfume every day, I do not recognise you.'

Rex
Similar tactics have been employed at Valentino, its creative directors Maria Grazia Chiuri and Pierpaolo Piccioli were the founder's own choice, and at Vivienne Westwood, her husband Andreas Kronthaler takes a joint bow and is presumed as the inheritor of the label if Westwood ever decides to step down.
That "if" is loaded. Many of fashion's majordomos may be advancing in years, but few show signs of slowing down, or entrusting a new generation with continuing their work. Giorgio Armani refuses to discuss stepping away from his various eponymous labels, while Karl Lagerfeld continues his relentless pace at Fendi and Chanel. And, truth be told, the executives and design teams clustered around those men don't want to address the fact that they won't be around forever. Because that means uncertainty, wobbles in public confidence, dips in profits and the long and arduous search for replacements.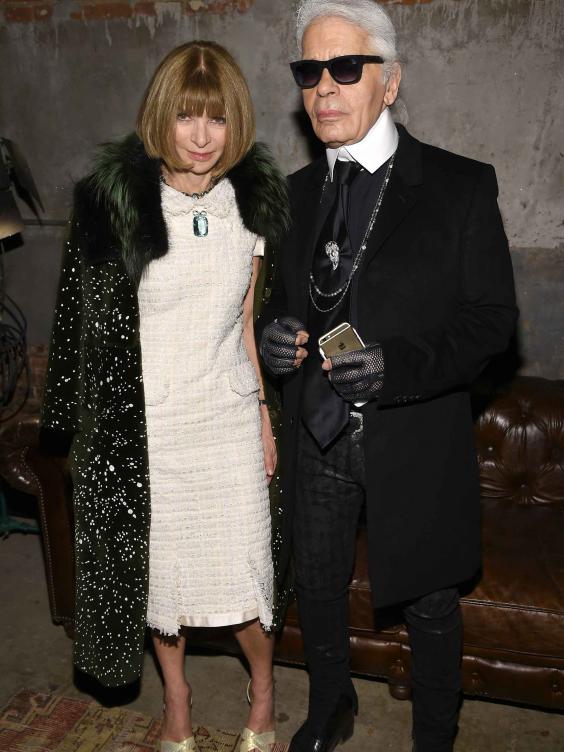 There's a more fundamental question at hand, too. Who could replace those designers? Who is the new Karl Lagerfeld? The second Armani? That's the question fashion needs to address – and fast.
Because the clock is ticking.
Reuse content