It's fair to say that fashion is normally preoccupied with the softer stuff in life: organza versus chiffon, cashmere or angora. Not crime and punishment, trial and retribution, regret and atonement. But those are the key elements of the ongoing saga of John Galliano, whose return to the fashion fold was met with the kind of contradictory reactions that have marked his entire career. From some, fevered excitement and anticipation; from others, condemnation and accusation. Galliano was always a name that divided critics – but generally, said division was caused by the clothes on the catwalk, not comment made off it.
The details of the Galliano scandal are sufficiently well-known, even outside the insular sphere of fashion, to require little recap. A drunken series of anti-Semitic remarks cost him his dual positions as creative director of Christian Dior and his own label (the latter 91 per cent owned by Dior's parent company, LVMH). Galliano subsequently checked into The Meadows, an addiction treatment centre in Arizona in the United States.
Terminology bandied about around his dismissal was "unprecedented", which isn't technically true. Besides a number of fashion figures treated for drug and alcohol dependency, brought on – as with Galliano – by the highly pressured environment of contemporary fashion and including then-Louis Vuitton creative director Marc Jacobs in 2007, remarkably similar scandals have rocked the industry. In 1945, Coco Chanel fled to Switzerland after a dalliance with a Nazi officer, Baron Hans Günther von Dincklag. She escaped the fate of other so-called "horizontal collaborators" – having their heads shaved and being paraded through the streets of Paris – and returned to fashion in 1954. Earlier, in 1938, it was discovered that Cecil Beaton had hidden anti-Semitic slurs in the florid border of an illustration published in the February issue of Vogue. Condé Nast recalled issues and reprinted 130,000 copies. Beaton was asked to resign. Two years later, he was again contributing to the magazine.
Beaton was never legally punished for his misdemeanour. Nor was Chanel, who dodged the law, unlike the 160,287 others prosecuted in post-war France for aiding the Nazi regime, according to Hal Vaughan's 2011 book Sleeping with the Enemy: Coco Chanel's Secret War.
Contrast that with John Galliano, whose trial concluded in September 2011 with a conviction for "public insults" based on origin, religion, race or ethnicity. He was ordered to pay a suspended fine of €6,000.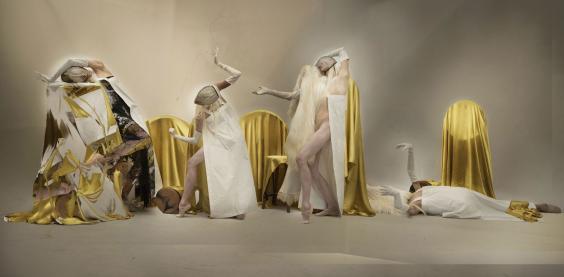 For some, that is insufficient. Which is of no matter: Galliano was tried and a verdict was delivered. He has paid his debt, apologised publicly and should now be able to continue with his life. Admittedly, John Galliano's is a life less ordinary – lived in the full glare of publicity since his graduation collection in 1984, a man for whom fashion is a way of life, not just a living. However, John Galliano is a man, like anyone else. The only thing exceptional about him is his talent – which doesn't mean he deserves harsher treatment to be meted out.
By and large, the fashion world has embraced news of Galliano's return, with figures such as Jonathan Newhouse, Condé Nast International's chairman and chief executive officer, and Averyl Oates, Galeries Lafayette fashion director, lauding his return. "I think this will revolutionise the brand," said she.
The latter is doubtless music to Renzo Rosso's ears, as for some the name John Galliano remains tainted – The Washington Post reported that one retailer is removing a current Margiela pop-up following the news. This must be a key concern for Rosso and the label's parent company, OTB, considering that Margiela operates only 50 directly owned stores worldwide, relying on wholesale distribution for the lion's share of its approximate £80m turnover. Out of a number of London-based retailers contacted in relation to this story, none stated that it would now drop or avoid stocking the Margiela line. "It's very positive to hear that Galliano is being given a second chance and that his immense talent will be put to great use in reimagining Maison Martin Margiela," says Ruth Chapman, the CEO of matchesfashion.com. "We have a longstanding relationship with Margiela, so we are excited to see how the partnership unfolds."
Judd Crane, the director of womenswear and accessories at Selfridges, states that "Margiela is a big part of our business – both creatively and commercially – and attracts a customer base that's at once discerning and hugely open to new ideas. We're fascinated to see the outputs of this new chapter." Joan Burstein, the founder of London's Browns boutique (the first to stock John Galliano, from his 1984 graduation collection onwards), gave this measured response: "We will look forward to following his collections with great interest and we hope this new role will bring him the opportunity he has been looking for with consequent success and happiness.
"I'm sure there will be those individuals that are delighted to see John take another big role in the industry and equally those who will not." That is a position many can comprehend, not least Galliano himself. "I can't ask for forgiveness," he said in October 2013, during a much-publicised television interview with the American journalist Charlie Rose. "I think that's something that's bestowed. It's given to you if people think you deserve it."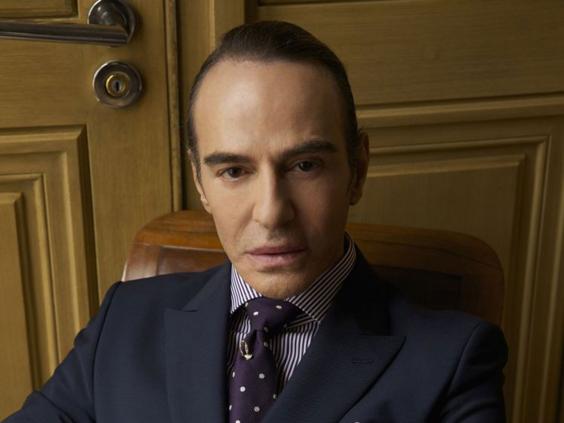 Of course, the above issues are difficult for many to broach – hence discussion has focused on Galliano's aesthetic suitability or otherwise for the house of Margiela. That's the one area over which there should be no doubt. In 1999, Galliano began a series of collections that displaced and questioned clothing – a jacket, perhaps, becoming a skirt, exquisitely made couture garments constructed to seem as if they were coming apart. In March 2000, his own label collection was inspired by child's play – out of scale and mixed with abandon, a rediscovery of a joyous mode of dressing.
Galliano's output speaks for itself – it's some of the greatest clothing ever created. Galliano isn't just a crafter of couture ball gowns – his work is radical, experimental, ground-breaking. And I assert that he isn't a racist – the celebrations of multiple ethnicities across his catwalks for the three decades he worked demonstrated that.
John Galliano assumes his role at Margiela this week. He will present his debut during the spring/summer 2015 haute couture shows in Paris in January. This is a different type of rehabilitation. Judge the work, not the man.
Reuse content