As these images show there's beauty in the boring and something functional can be fun. Boring fashion isn't just about a few fashion designers hitting pause on the peacocking predilections of previous collections, instead we wanted to celebrate the sort of seemingly mundane, everyday pieces that form the basis of a real wardrobe.
These are clothes that could be found in the wardrobe of a student, a middle-aged banker or even a rock god well past retirement age which provides a lovely sense of universality, which really makes sense within the camaraderie, cultures and clubs of menswear. It just goes to show - boring fashion is actually anything but.
Boring classics #1: The white shirt
The colour of your shirt is strangely politicised. Mosley's Blackshirts are the extreme example, but we all know that what you wear tends to say something about you. And when it comes to shirts, colours have all sorts of hidden meanings.
Today, pink is favoured by estate agents and similarly unpleasant wide boys and provide a handy sign that you should run for the hills before you're taken for a ride, while floral prints are best left to the middle-aged presenters of Top Gear that aren't embroiled in a fracas. A bright white, then, says you're a stand-up guy who is well-acquainted with the laundry section of your local supermarket.
Ben Sherman may be best known as a Mod-era purveyor of eye-popping button-downs, but the brand's whites are dazzlingly bright – in a best-of-British way, of course. Buttoned up and worn with a navy suit and tie, a white shirt is a charming classic that works as well for weddings as it does in the workplace. Then, when you feel like letting loose, roll up your sleeves to reveal a well-toned forearm, and watch the admirers get hot under their collars.
Boring classics #2: The pants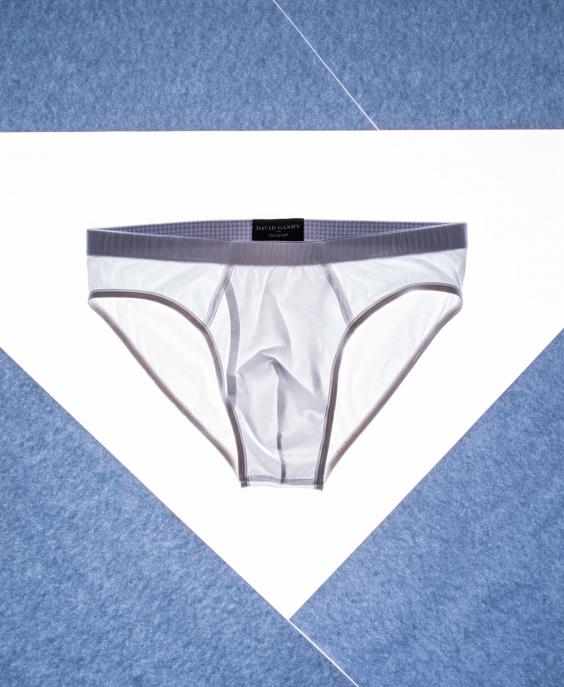 Pants! It might be a charmingly old-fashioned insult these days, but there's nothing derogatory to be said about Marks & Spencer's underwear offering. One in five British men gets their smalls from Marks & Sparks. And, despite Jeremy Paxman's 2008 diatribe about the support, or rather the lack thereof, of the brand's briefs, M&S can revel in its status as national treasure, safe in the knowledge that should the worst happen, they would be rescued immediately, no doubt sharing one of the first life rafts with Sir Ian McKellen and Dame Maggie Smith.
While quintessential British bloke David Gandy has joined up with the retailer to produce his own line of undies, it's the appeal of its bog-standard styles that has spread far and wide, with about 16 million pairs being sold around the world every year. Which is good news for pant-loving ex-pats: they may have provided the perfect padding for those jars of Marmite after a trip back to Blighty, but try explaining that to a customs official as they snap on a latex glove and rifle through your unmentionables.
Boring classics #3: The trainers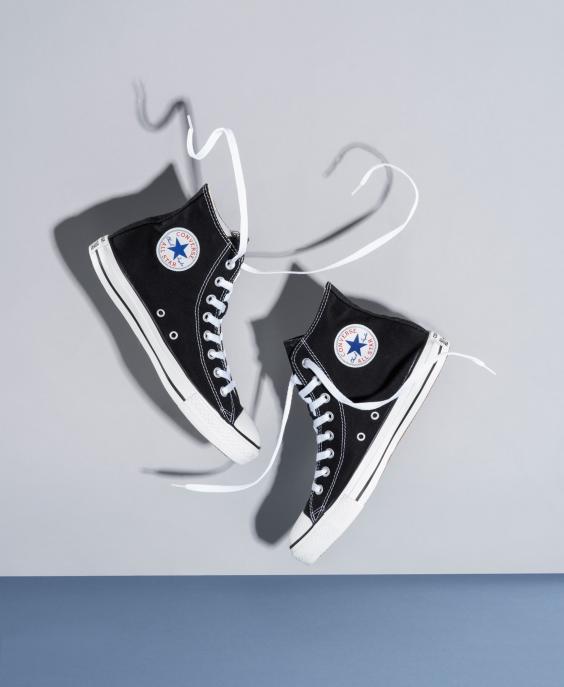 Trainers today have so many bells, whistles and in-built shock absorbing technologies that they're practically able to do the exercise – and the smug, sweaty-faced bragging about it afterwards – for you. Which makes it even more impressive that the decidedly lo-fi styling of Converse's classic Chuck Taylor All Stars remains so much in demand. But really, what's not to like?
Cons – as I'm reliably informed the cool kids call them – are the perfect blank canvas, only looking better as they get battered. Take things too far and cause offence (when the stink waves are practically visible, for example) and they can just be popped in the washing machine and come out like new. Who wouldn't wish for that as their own personal superpower after a night on the tiles?
Part of the shoe's appeal is that branding is kept to a minimum, and yet there's no mistaking the thick white rubber sole and toe cap of Converse, even if the superstar singer shuffling about in them is attempting to go incognito.
Boring classics #4: The anorak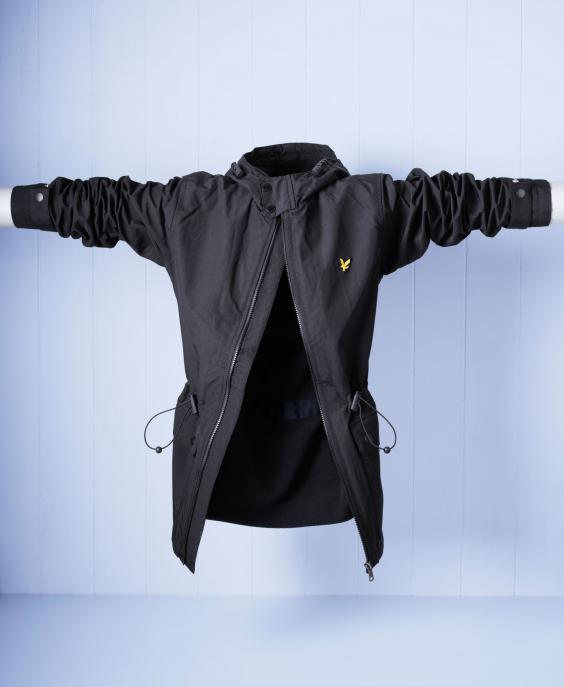 Coronation Street fans will know that café proprietor Roy Cropper's incomparable sense of justice and devotion to his friends is admirable. His attire, however, is not. So it's surprising, then, that the anorak, a garment that's inextricably linked to trainspotters and geeks on the one hand and the bolshie boys of the football terraces on the other, manages to not only withstand such associations, but can even lay claim to being cool.
For proof of this phenomenon, look no further than Lyle & Scott's all-black mac attack, a wardrobe staple that is harder working than all those families that politicians are currently tripping over themselves to court. Perhaps it's the sogginess of the British climate coupled with an innate aversion to arriving everywhere resembling a drowned rat that enables us to embrace the anorak with open arms. Waxed cotton, taped seams, drawstring details and hidden hoods – these are the technical terms to swot up on if you want to remain dry, and dapper, in a downpour.
Reuse content