Collaborations between high-street brands and higher-end designers are no longer a new retail concept, but they still create excitement and awareness around a brand – as long as the fit is right for the customer.
British high-street fixture River Island has upped the ante in recent seasons, offering seriously pocket-friendly creations from talented London up-and-comers Joseph Turvey and Katie Eary, as well as their 2013 collaboration with Rihanna.
The latter was a runaway success for the brand. As well as generating massive press and sales in the UK, the Rihanna line even sold through the ultra-cool US retailer Opening Ceremony. However, the former approach – taking a chance on a lesser-known name – is an interesting take on the collaboration concept. Instead of relying on the designer tag to bring in new customers, powerful patronage reverses that model. It makes sense that River Island looks to those emerging designers: as the sponsor of Graduate Fashion Week from 2005 and 2010, the brand established invaluable relationships with design schools across the country.
"We choose designers who share our brand values and who we feel can create something different but relevant for our customers, that stretches their opinion of River Island," says marketing director Josie Roscop. River Island has confidence in the talent it selects through its Design Forum initiative (its programme of partnerships with new designers), which builds the brand's "fashion authority", but still wants to push it further, says Roscop. "We chose Katie Eary to design a womenswear collection even though she's more well-known for her menswear, because we could see her energy and aesthetic were so right for our brand. Rihanna is another example of this; her attitude and style were so on brand for us."
River Island collaborations
River Island collaborations
1/6 River Island

Parka coat £85, printed shirt £40, black jeans £25

River Island

2/6 River Island

Camo knitted jumper £45, high-top trainers £50, Joseph Turvey for River Island

River Island

3/6 River Island

Striped tunic top £40, skirt £25

River Island

4/6 River Island

Orange jumper £35, skirt £30, sunglasses £13, shoes £45, bag £35

River Island

5/6 River Island

Grey jacket £35, grey trousers £40, sunglasses £16, satchel £30, deck shoes £40, vest top £12

River Island

6/6 River Island

Printed polo T-shirt £30, denim shorts £40

River Island
Andy Grant, menswear controller for the brand, thinks that, though Joseph Turvey is a little-known name – he only graduated from the London College of Fashion in 2012 – he has plenty to bring to the partnership. "There's a unique style that Joseph applies to his work," says Grant. "Although it's certainly geared at a more 'fashion' guy, there's a wit to it that keeps it youthful and fun. This still makes it very accessible, and has been a match made in heaven for us."
In doing tie-ins with world-famous singers and a fresh batch of emerging London designers, River Island is a world away from its roots. However, that spirit of reinvention is nothing new. In the late 1940s, Bernard Lewis began selling knitting yarn out of a lock-up in the East End of London, opening his first real premises on the Holloway Road in north London in 1948. Lewis and his brothers expanded to control nine Lewis Separates stores in less than a decade, a chain rebranded as Chelsea Girl in the 1960s.
Menswear was added in the early 1980s, and River Island in the same decade. By 1991, all stores had been rebranded under that moniker. There are nearly 300 stores worldwide.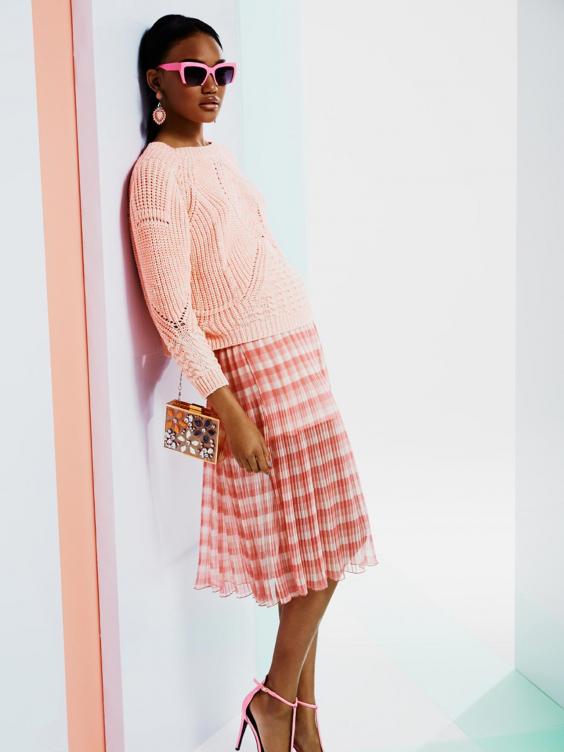 Unsurprisingly, that history is a source of inspiration for the brand, not least through its "Holloway Road" menswear sub-brand, launched for autumn/winter 2012. "It was developed to highlight our heritage, and it enabled us to develop a more premium casualwear offer than we would normally include in our core menswear range," says Roscop of the retro-influenced range.
Roscop says that River Island "always has new and innovative products" to offer.
The innovations don't stop with the clothes, though: the brand has chosen to make an impact through fashion films, too. In partnership with the British Fashion Council, River Island is behind the Fash/on Film initiative, which aims to develop a relationship between   fashion designers and film-makers, and through which the Design Forum collection is launched at the London shows. "We believe it's a powerful way to communicate both product and brand in a medium that can be used in multiple formats, easily viewed and shared by our customers," says Roscop. "The initiative came about as an extension of the films we've used in-store, online and through cinema advertising."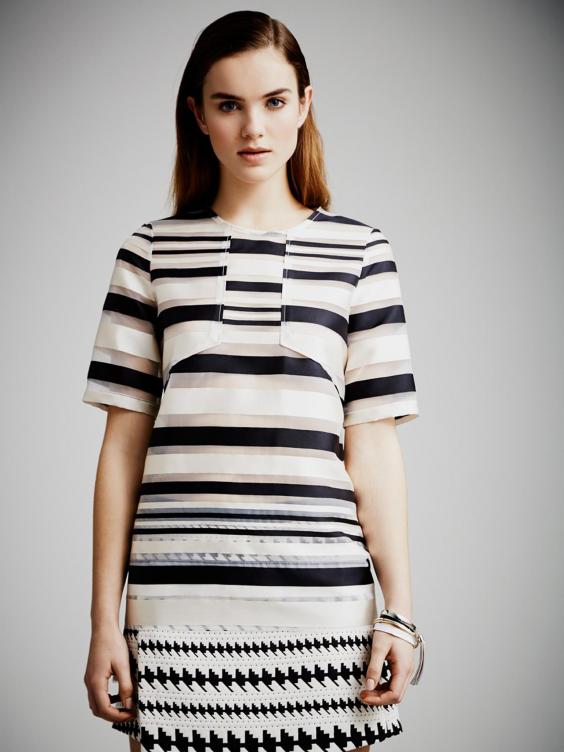 The changing retail landscape has forced River Island to keep its ethos of adaptation alive: "With so much happening now I think it's hard to deliver a one-size-fits-all approach," says Grant as the brand prepares to launch the latest addition, RI Cycle, a collection that marries form with the functionality of cycle gear. "This gives us an opportunity to explore new avenues and bring something unexpected to our customers, which, in today's market, is essential."
In part, says Grant, the menswear expansion has been led by the increased interest in men's style over the past decade: "As a team, we really know our customer. You can't force feed him, you need to bring him along for the ride!"
Reuse content