When I visit Christopher Shannon in his London studio on the last Friday before Christmas, he's just had a glass of Bucks Fizz to "get through" a fitting of the autumn/winter '14 collection he will show this Wednesday. But, as the designer's plentiful Twitter following can attest – he doesn't need a glass of fizz to loosen his lips. Shannon a Liverpool-born Central Saint Martins graduate has taken to the social network with aplomb – delivering sardonic observations sprinkled with tantalising behind-the-scenes gossip.
But his acerbic persona is meant mostly in jest, and luckily his subjects can see the funny side. At the recent British Fashion Awards, Shannon was approached by Dermot O'Leary, who jokingly quoted back a tweet that had disparaged him as a choice for a role as menswear ambassador. "I thought, 'Twitter's really caught up with me'," he tells me.
Despite that interaction, the British Fashion Awards were something of a disappointing night for Shannon, who lost out on the award for emerging menswear designer to duo Agi & Sam. Considering that Shannon graduated in 2008, and has two successful menswear lines stocked in more than 50 stores internationally to his name as well as a veritable bounty of collaborations under his belt, it seemed somewhat unfair for him to still be classed as emerging. "I made my peace with the British Fashion Awards long ago, it's so not me as a scene," he says. "You should always antagonise the establishment… I haven't got a problem with Savile Row but I'm not going to be led by it."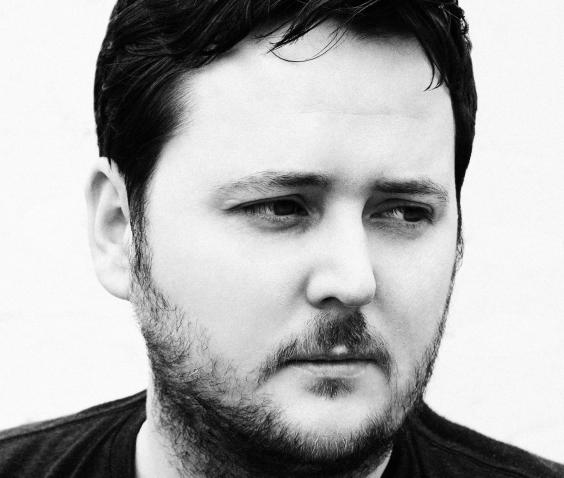 Indeed, Shannon's aesthetic is a world away from the buttoned-up style of Savile Row, but he finds it "lazy" to label his work as sportswear, and the same goes for those who focus on his Liverpudlian roots. "My mum finds it outrageous," he says. "I moved to London when I was 18 so I was a kid. I mean I'm very much from Liverpool, but I don't sit around thinking about it. That's other people's perception."
His latest collection – a series of sketches, fabric swatches and unfinished samples when I visit – may be making a rod for his own back then. Shannon tells me the mood was set by old photographs of Liverpool and job centres in the Seventies: "I realised so many of the images I had are sort of broken-down. I was thinking about the first track suits, which apart from being for sport or school kit would have been homemade from a pattern. I was thinking about that really synthetic quality of fabric and that shape and fit – that sort of seedy connotation that I quite liked about it.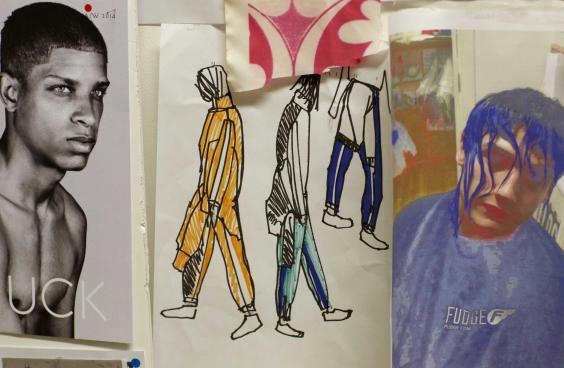 "Then I realised that the images were all of the early Thatcher years and people were smoking in all of them and how fabulous all the fag packets were. And everything that I looked at had a fag packet and some wallpaper in, and that really sums up the time. Aspirational but really depressing."
Complicated as this may seem, Shannon creates catwalk shows that can't help but engage the audience. For spring/summer '14, models with glitter-spray-painted hair wore acid pastel shirts and shorts in latex, Liberty prints and patent leather. Inspiration had come in part from a photo of Shannon on his 16th birthday, doused in glitter and ready to rave.
Unusually, he doesn't work with a stylist, casting agent or music consultant, preferring to work with his studio team. "The boys [male models] have changed so much in London since I started. Which I think I was quite fundamental to because we always did a different casting. Now there's a really good mix, people from all over and with different skin tones and it feels like what I always wanted casting to be."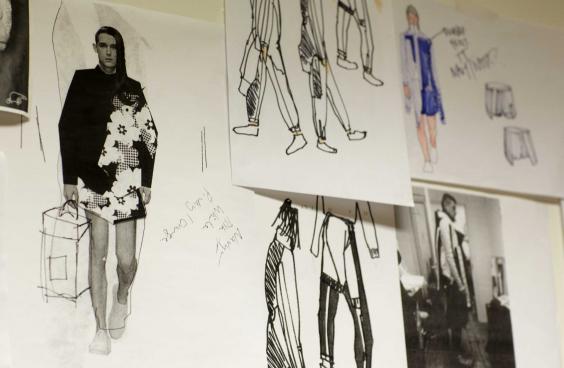 After his BA, Shannon had to choose between a job as a print designer and a scholarship to continue his studies at Central Saint Martins with an MA in Menswear. "I thought, 'I'm going to have to go.' It was the first time they'd offered a scholarship for years, and if Louise Wilson offers you a scholarship then you accept it."
Upon graduation, Shannon thought that he would take a job in a design house, but he was drafted in to the prestigious Topman-sponsored MAN line-up, then awarded NewGen sponsorship. "I haven't really stopped to think since then!" Perhaps being head of his own label was Shannon's destiny – both his parents were self-employed and as he freely admits: "I was never very good with authority."
Since graduating, Shannon has collaborated with Eastpak, Kickers, Topman and the Cambridge Satchel Company, and in early 2012 launched Kidda – a second, more affordable offering that does particularly well: "We sold out 100 per cent in Liverpool, full price. Nobody does that." That same year, he was one of three London designers chosen to create costumes for the opening ceremony of the London Olympics. "It wasn't a nightmare, but I felt a bit pushed into it emotionally. If someone else had been asked, maybe I'd have been miffed, but I'm glad I did it because my family, who went, enjoyed it so much."
Sadly, once his show on Wednesday is over, Shannon won't get the "month off" he always hopes for. Instead, this year will see him publish a book, finally create a much-in-demand women's collection and work with Judy Blame on tour costumes for his childhood idol Neneh Cherry, as well as launch a collaboration with footwear brand Dune. If he had the time, Shannon would love his own fragrance and to design menswear for Moschino.
With that work ethic, no wonder he's always exhausted: "People think you swan in, have a glass of wine, light a Diptyque, photocopy a lipstick reference and then go home. Running your own company is really hard work." Hard work it may be, but, right now, Shannon wouldn't do anything else – other than have a month off!
Reuse content