The Design Museum kicks off its summary of how influential women have used fashion to define their position in the world, with what co-curator Donna Loveday calls a Corridor of Power.
Images of leading women in history, from the Egyptian queen Hatshepsut, to Joan of Arc and Elizabeth I in her veritable armour of ribbons, pearls, lace and silk, line the walkway. Facing the Virgin Queen are Mrs Thatcher and Hillary Clinton, women of global significance who dismissed the fashion carousel to insist on their own style. Interestingly, no member of the current Royal Family is part of this survey; perhaps the message here is that power wielded via fashion in the House of Windsor died with Princess Diana (who is of course also in the corridor).
The exhibition, which is designed by Zaha Hadid, is really two shows. One is a fascinating but reasonably straightforward survey of how clothes in the past two centuries gradually liberated the women within them, going from the restraints of the corset to the freedom of Suzanne Lenglen's tennis clothes, via a very beautiful straw hat, owned and worn by a Suffragette, Edwardian riding habits, the Flapper's bobbed hair and Twiggy's minidresses.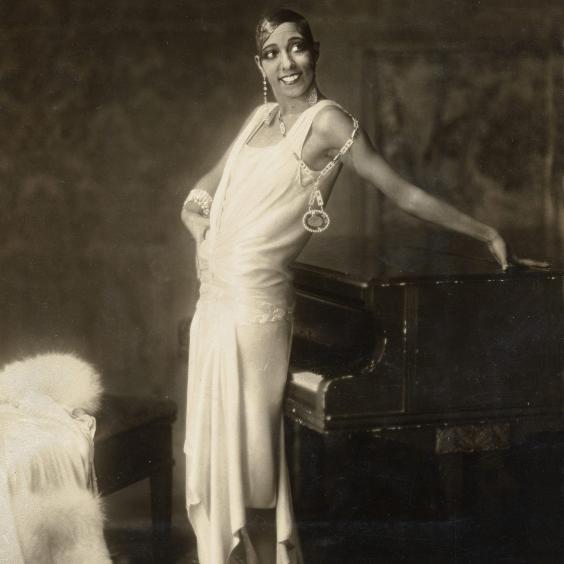 The Suffragettes, who have a special area all to themselves – and why not? – are an interesting case in point. In order to undermine men  who sought to parody them as quasi-blokes, they took pains to look as feminine as any other Edwardian woman might, refusing to eschew the lace, long gowns, brooches and ribbons of their era. The message being: take us as we are, we are not going to pretend to be anything other than women, we are equal to men in the polling station. "They did not conceal or despise their gender," points out Loveday.
So far, so traditional, although it is always inspiring to see the emergence of the female frame – in the West, at least – from a swathed, buttoned-up mystery into something athletic, unfettered and free; here M&S, which has lent plenty of archive material to the show, comes across as a surprising champion of women's liberation for all, not just the ones who can afford Schiaparelli. Its Pucci-inspired Sixties swimsuit in particular is utterly wondrous.
The second part of the show is both more innovative and more problematic. Here Loveday and her co-curator, fashion expert Colin McDowell, have invited 28 high-profile contemporary women to explain their take on fashion. The women, from the worlds of design, politics, writing, fashion, art and engineering, are presumably examples of how women are no longer expected to be part of a fashion herd, that with power comes true liberation of dress. They espouse, according to Loveday, the notion of wearing "what we want to wear. It's been not that way for so long. It feels like it's the beginning of a liberation in terms."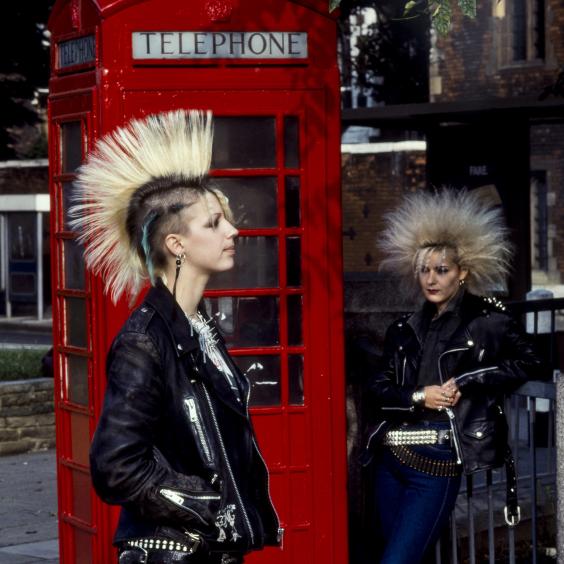 So, who are these liberated women? Well, in some cases, the list is spot on. Camila Batmanghelidjh, of Kids Company, for example, is rightly famous for her utterly beautiful, individual patterned outfits which she designs (with some help from her young charges). And Vivienne Westwood  has personally re-imagined how women use their sexuality via clothes, both via the things she wears and also in what she makes. I have had direct experience of this. If you turn up in a Westwood dress on BBC News, you will achieve somewhat explosive results.
Shami Chakrabarti, who never disguises her femininity but manages to also exude a message of seriousness and resolve, is up there, as is Morwenna Wilson, an engineer for the property group Argent, who works in an almost exclusively male environment. "She wears trousers on site, and teams them with vivid jackets and vintage scarves," explains Loveday. "It's about not conforming – and saying 'This is who I am' via her clothes."
One has to wonder, however, about others. "Forward thinkers who have had an impact on our wardrobes" here includes Naomi Campbell, who probably has had a considerable impact, but possibly because she has been a model for three decades. Equally, I do not see Miriam González Durántez, who turned up swathed in loyal yellow at the last Lib Dem conference, as a woman wholly inspired by individuality rather than one desperate to shore up her beleaguered husband. Quite a lot of the women clearly have a lot of money, and enjoy wearing fashionable clothes, which is not a crime, but this is not actually the same as advocating ardent liberation from the dictats of TopShop or Vogue.  
In a world where even quite sensible female columnists are now advocating that once in our forties, we should really use "a touch of Botox", and where female politicians are still continually described via their clothes, not their policies, it would have been good to have seen some more true wardrobe non-conformists. The spirit of Madonna is here, but only via the conical corsets of Jean-Paul Gaultier, which is a shame.
Furthermore, the likes of Mary Beard or Barbara Bush could have been included, as women who are not afraid to look their age in the public eye; and Janet Street-Porter, as a woman who loves fashion but only if it does her bidding, is another notable absence. So, too, is an awareness of how clothes are used to silence women in other areas of the world (although one of the live events is going to look at the vexed issue of Muslim women and dress).
At the end of the show, one exits via the Corridor of Power, and one of the results of this intriguing exhibition is that you now look at the women from our era more closely. You salute Mrs T, who understood brilliantly the value of building a brand via dress, and did so through the perfectly cut line of her turquoise Mansfield suits.
You acknowledge Hillary Clinton, who has cut through the body fascism of America with insouciant intelligence, and trousers. And you smile at Angela Merkel, the woman from the former East Germany who now runs Europe and who dealt with the "what not to wear" issue by ordering 50 three-buttoned jackets in every single colour under the sun.
Reuse content