When Patrick Grant pitches up to our interview wearing jeans and a T-shirt, I have to confess to a slight sense of disappointment. After all, it's a bit disingenuous, this being the man credited with the spectacular revival of Savile Row tailors Norton & Sons, who is now opening another tailoring-focused establishment, E. Tautz, again dredged up from the back catalogue of London menswear's finest and given a new lease of life. The least you could expect would be for him to have his wares on his back.
Although, in fact, he is. The T-shirt and wide-cut jeans, rolled at the ankle, are from the spring 2015 E. Tautz collection. Grant took his bow in a near-identical pair and they cropped up a few times in a collection devoted to the waterlogged, wintry English seaside. Grant has been cycling around London for the past four months in another pair, too. "I'm not even sure if there were any suits in it," he says of that spring collection. "I'm quite open minded about clothes, although most people see me wearing a suit most of the time. I actually like wearing lots of different clothes."
He enjoys making them, too – notably, for Norton & Sons, the tailor that Grant acquired in 2005, while still studying for his MBA at Saïd Business School at Oxford University. It was with this business that Grant made his name on the menswear scene, giving Norton & Sons, founded in 1821, a 21st-century relevance. Thanks to a combination of punchy link-ups with contemporary London's leading designers – Norton & Sons tailor catwalk looks for designers including Christopher Kane and Henry Holland – and by wooing a loyal cadre of clients back to the brand, he has pulled it back into profitability. Norton & Sons' bespoke business has doubled since Grant's reboot.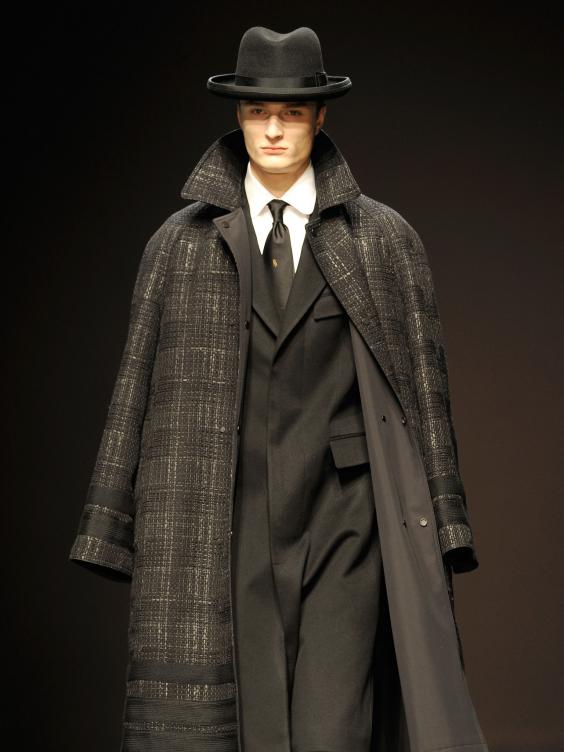 "If I drew a Venn diagram of all the things that I liked – brilliant well-made things, old British brands and clothes – Savile Row is right in the middle," says Grant. "But the clothes I love are not just limited to suits, so it grew."
Again, Grant is denouncing – sort of – the dominance of the traditional suit. Or at least, asserting an alternative. That was one of the reasons for launching E. Tautz – or rather relaunching, as Tautz is another old British brand (it dressed Winston Churchill back in its heyday) – as the ready-to-wear arm of Norton & Sons. The rationale? Capitalise on the attention drawn to the bespoke branch with a ready-to-wear label, which can turn a tidier profit. Although there is much more to it than that – namely, the fashion slant that Grant has given E. Tautz.
"Tautz is a very definite proposition," he says. "We are putting forward something which we think is an interesting way of dressing... it's an idea that hopefully feels slightly different from what you've seen before." It is a recipe that's working. In 2010, E. Tautz received the British Fashion Council's Menswear Designer of the Year. And this month, its first flagship store opens on Duke Street, around the corner from the original 19th-century premises on Oxford Street. This is why Grant is in workwear, because he was finishing the last details in the shop before (and after) our interview. For him, a physical shop – a home – for E. Tautz on the London menswear landscape is vital. "The web is good for some stuff – you can get access to a million things, or straightforward things that you can buy without any bother," says Grant on the subject of retail versus e-tail. "But if you make the 'bother' a lovely part of the process, the bother becomes a positively enhancing part of it. You just can't replicate that human contact online."
Human contact is, of course, key to menswear. Women are frequently expected to force their bodies into clothes that, maybe, don't quite fit right, whereas tweaking a man's suit is all part of the service. "I used to get my suits tweaked all the time, when I was spending money on reasonably expensive suits in my twenties – when I had a proper job that allowed me to do these things," says Grant, grinning a little. "But I would always get it tweaked at a little place around the corner... fiddle with it, improve it." This idea keys into his view of Norton & Sons. "When people ask what our house style is, I shy away," he says. "It's what you want... we're there to provide a service." By contrast, E. Tautz is about Grant proposing a look; an idea for the season ahead. And, he asserts, there is nothing in the collection that he wouldn't put on his back.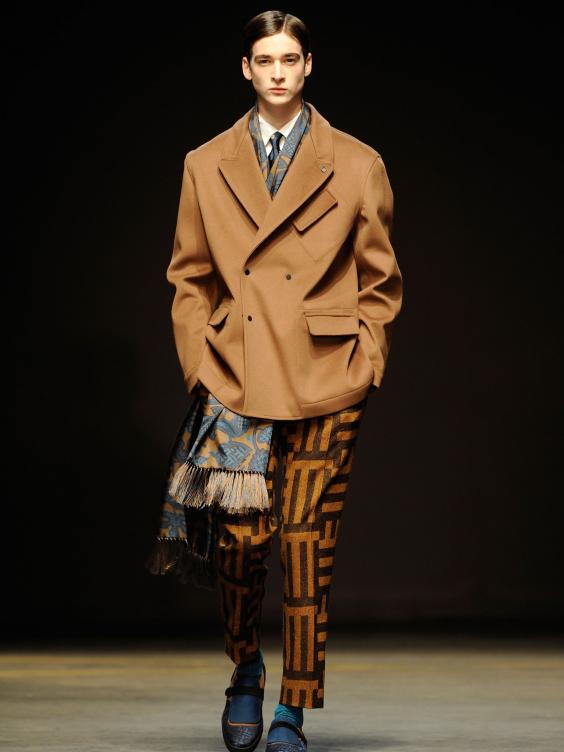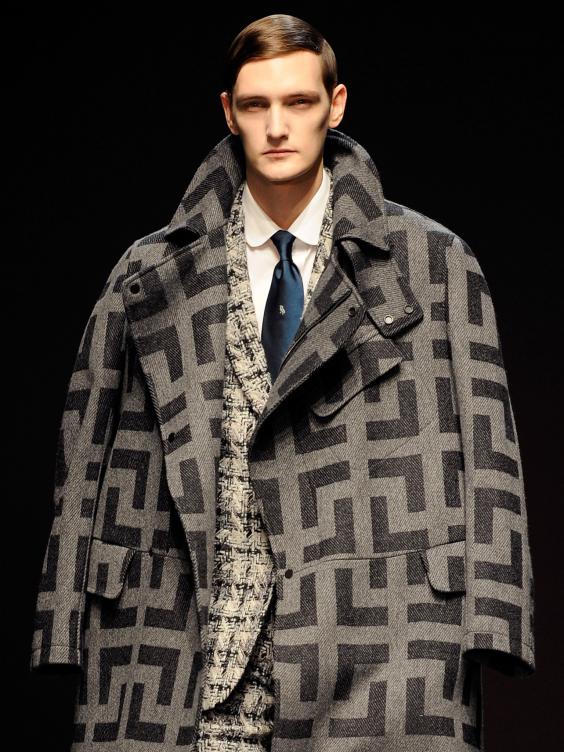 This is important, because Grant is something of a figurehead for both Norton & Sons and E. Tautz. And not only in the small pond of the fashion world. Grant is best-known to the public at large not from the pages of GQ or Esquire (both of which feature him regularly), but via his role on The Great British Sewing Bee, the cultish BBC2 sewing show where Grant is a dashing, besuited, technical know-it-all, judging a clutch of amateur home stitchers. It is returning for a third series in 2015.
The show has also spun out into Grant's latest venture, Hammond & Co, a range for high-street retailer Debenhams. "Hammond and Co feels more like Norton & Sons [than E. Tautz]. Because it's just nice, normal clothes," says Grant. "It knocks spots off everything else in its price category. And it looks right."
Looking right is a fixation with Grant – but it is teamed with an obsession with the finicky details of cut and construction. "I ended up doing a degree in material science and engineering [at the University of Leeds] because I just liked how things were made, that interaction between process and material and finish," he says. "There's a process you go through in designing anything – my process is rigorous around seams and material and fit and function and shape. How it looks, how it works."
Of course, that could easily have been applied to engineering, or aerodynamics. But Grant's love of fashion began even earlier – he recalls a home haircut and perfectly pressed uniform on his first day at school and the fact that, as a teenager, "my friends' walls were mostly covered with bands: mine were covered with pages from Vogue... The day I lost my virginity, I remember the outfit I was wearing!" He doesn't furnish me with precise details.
The focus now, though, is not the past, but the future for E. Tautz, as the last sections of wood and brass panelling are inlaid on Duke Street and the Autumn/Winter 2015 collection, to be shown at London Collections: Men, in January, continues to be tweaked. "I really, really love it – I want it all," Grant leans in and confesses conspiratorially. But it's the long-term that has Grant really excited. "We'd like it to be as established a brand as Paul Smith in 20 years' time," he says of Tautz. "We're five years in. We think we do good stuff. We think we have an interesting-ish take on the world of clothes. But we're a long way from being an established business. There are lots of people who are miles ahead of us. But the fun is: how do we get there?"
Reuse content